If you're looking for some fun and fab new things to do,
Here's our useful guide with attractions hand picked for you!
From Go Ape, Tower of London and Kew Gardens to explore,
To Bond in Motion, Disneyland, Teddy Bear Museum and more!

Conquer Your Fear of Heights
We've all got resolutions for 2018, but how about making one of yours an adrenaline inducing challenge? With over 60 locations around the UK, unleash your inner Tarzan and take to the trees with Go Ape.
Or, for those looking to see unparalleled views of London, why not add Up at the O2 to your bucket list?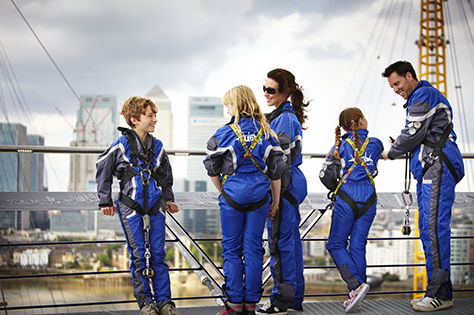 Credit: Up at the o2
For those looking to overcome their fears in a gentler, and slightly less scary way, The View from the Shard offers stunning views of London, and an amazing menu too!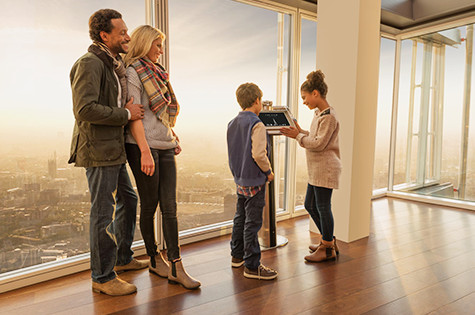 Credit: The View From the Shard
Go to the Most Magical Place on Earth – Disneyland Paris!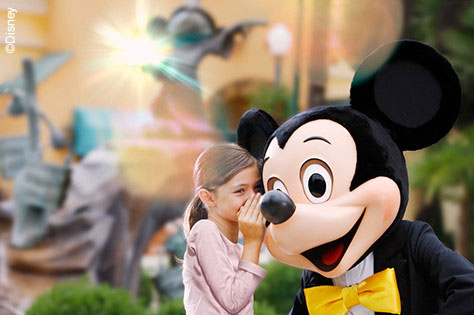 Credit:Disneyland Paris
If Disneyland Paris has been on your holiday bucket list for quite some time, 2018 is definitely the time to go! With two spectacular parks to explore, adrenaline inducing rides, shopping experiences and delicious dining, it's no wonder Disneyland Paris is the happiest place on Earth! Better yet, you can get up to 46% off day tickets when you book with Picniq!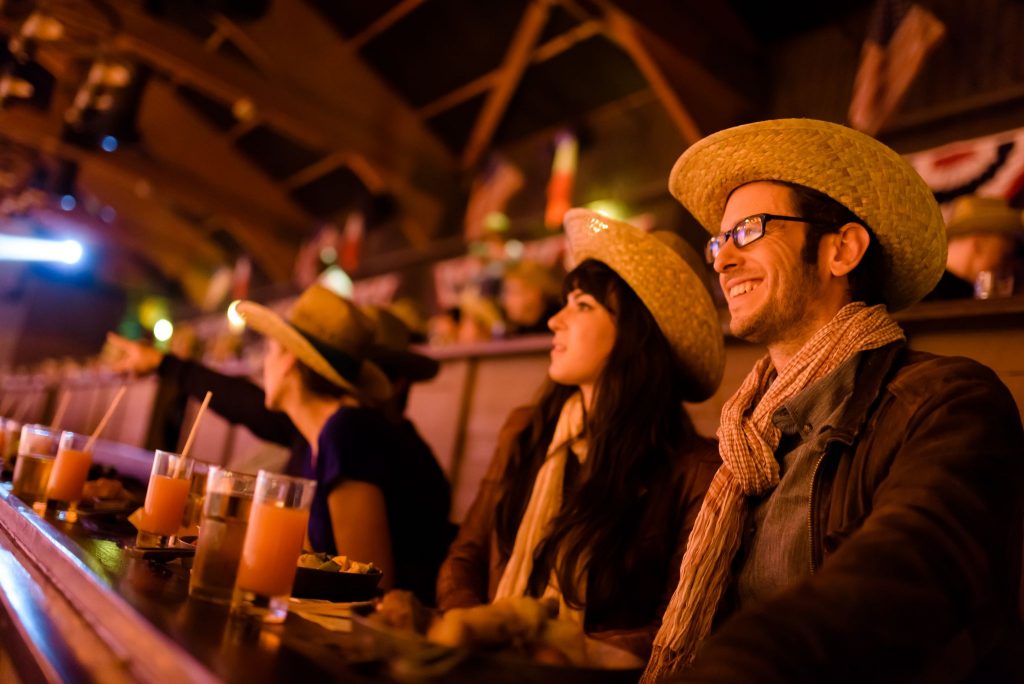 Credit: Disneyland Paris- Buffalo Bill's Wild West Show
Want to add a little extra magic to your trip? Why not book Buffalo Bill's Wild West Show; Disney's biggest and most interactive dinner show starring some of their best loved characters: Mickey and his friends Minnie, Pluto, Chip 'n Dale.
Learn Some Fascinating History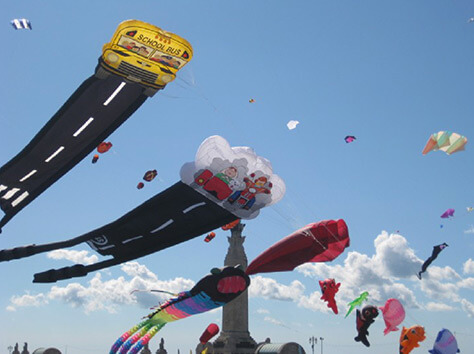 With so many culture and history rich spots just waiting to be explored within the UK, 2018 should be a year of learning some of our very own fascinating history! Why not head to Portsmouth Historic Dockyard, where you'll learn all about the Royal Navy's history and get an insight into what the future holds. When you book with Picniq, you'll also get an amazing 45% off tickets!
Set in an authentically‐created historic quayside set in the 1800s, The National Museum of the Royal Navy Hartlepool is a fascinating journey through time that the whole family will enjoy. Experience 'Fighting Ships', a powerful insight into the tough lives of sailors from the time of Admiral Lord Nelson and the Battle of Trafalgar! Book with Picniq and you'll get 40% off tickets!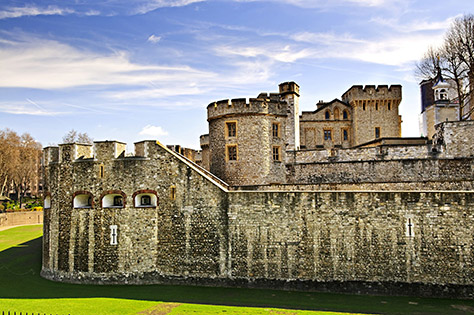 Or how about Tower of London? Located on the North Bank of the River Thames, Founded by William the Conqueror in 1066, the Tower of London is one of the most potent symbols in British History and there is so much to see and do at this stunning location in the heart of London. Better yet, you'll get an amazing 23% off tickets when you book with Picniq!
Go on a London Cruise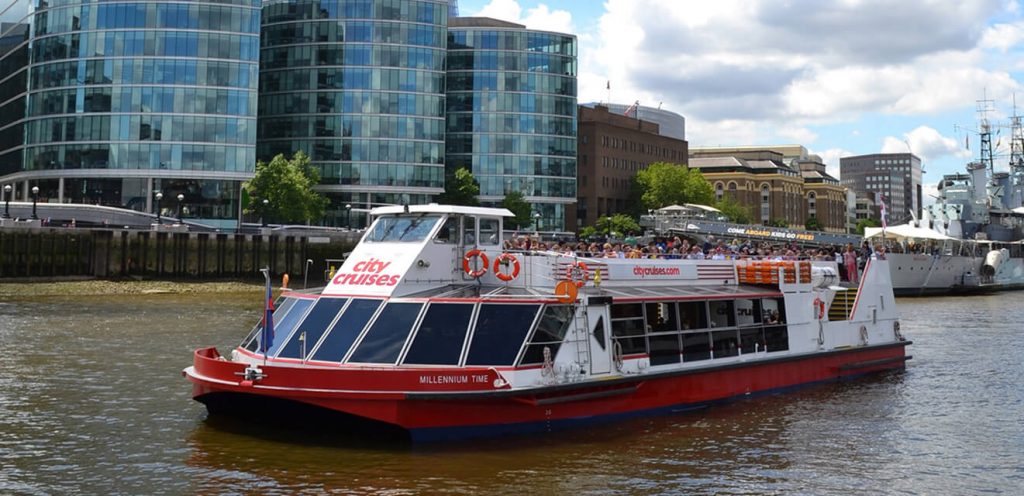 Credit: City Cruises
With City Cruises, enjoy a fabulous all-day hop on, hop off cruise along the River Thames London offering you unlimited access to the majestic River Thames for 24 hours, allowing you the freedom to hop off and enjoy some sites and then hop back on at a time convenient to you to continue your cruise! Get 16% off tickets when you book with Picniq!
Or how about a Circular Cruise? Enjoy a fantastic one hour return cruise along the River Thames hop on at either Westminster Pier, Embankment Pier, Festival Pier, Bankside Pier or St Katharine's Pier. Once the boat reaches St Katharine's it will return directly to Westminster Pier without stopping! With Picniq, you'll get a fab 20% off tickets!
Get Active… Without Going to the Gym!
If getting active is your list of resolutions for 2018, but the thought of going to gym is anything but motivating, why not find fun ways to get active without having to hit the treadmill? At Oxygen Freejumping, you'll find over 100 interconnected trampolines, dodgeball courts, giant airbags, walk-the-wall trampolines and more, at the UK's ultimate trampoline park playground! When you book with Picniq, you can enjoy an amazing 20% off tickets too!
Looking for more ways to get active without going to the gym? You'll find some fab ideas on our blog post, from trampolining, ice skating, swinging from the trees and more!
Explore the Beautiful Kew Gardens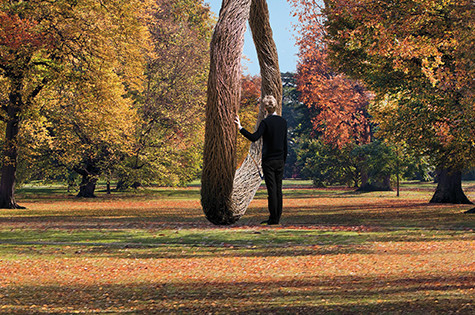 See Kew Gardens; the world's most famous botanical gardens! Marvel at beautiful landscapes, glasshouses, historic buildings and rare plants. Explore The Princess of Wales Conservatory, walk the Great Broad Walk Boarders and visit the 'Hive' where you will immerse yourself in an amazing sound and visual experience triggered by the activity of the REAL bees in Kew's bee hives! With 20% off tickets when you book with Picniq, this is not one to miss!
 Make Friends with Some Super Cute Animals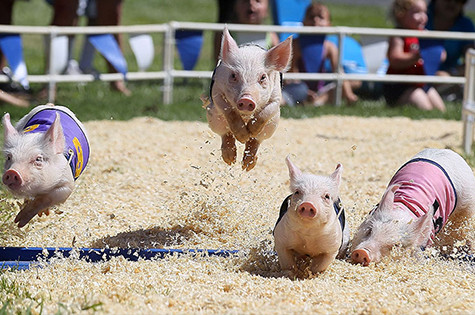 Credit: Hounslow Urban Farm
Hounslow Urban Farm is located just a 10 minute walk from Hatton Cross tube station on the Piccadilly line. Meet and greet the cute animals including pigs (don't miss the super cute piglets!), sheep, rabbits, guinea pigs, birds, snakes, lizards and tortoises and many, many more! Better yet, you'll get 33% off tickets when you book with Picniq!
Learn About Your Favourite Cuddly Toy
Credit: Teddy Bear Museum
At the Teddy Bear Museum, Dorchester, this enchanting and unmissable family attraction is filled with people-sized teddy bears, from the earliest antique teddy bears to today's most popular bears. There are bears of all shapes and sizes, different kinds too – guaranteed to thrill everyone in the family. With Picniq, you'll get 22% off tickets!
See Some Super Cool Cars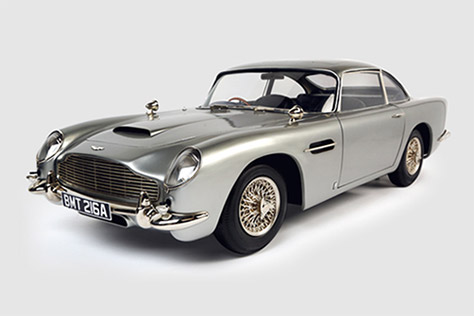 Credit: Bond In Motion
Calling all fans of James Bond and his fascinating range of vehicles! At Bond in Motion, you'll see all the film favourites including the Rolls-Royce Phantom III, the Aston Martin DB5 and the Lotus Esprit S1 at the largest display of it's kind in London. If you book with Picniq, you'll get a fab 34% off tickets!
Earn Some KidZo's at KidZania!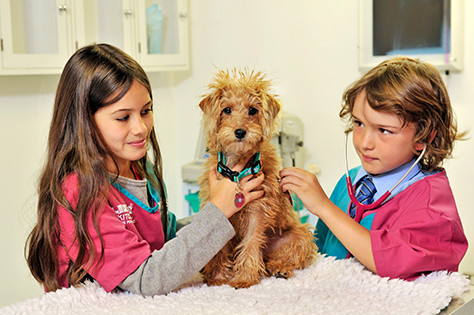 Credit: Kidzania
At KidZania, children can let their imaginations run wild as they test the out real jobs in this mini city, such as being a pilot, firefighter, radio presenter, banker, police officer and many more! After all that work they can use their hard earned 'KidZos' to buy themselves some treats!
Do you know any amazing things we can't miss in 2018? We'd really love to know! Someone else might love it, and really want to go! If you've got ideas, suggestions or reviews, you can shout all about it on whatever channel you choose!
Lets go on a Picniq! Follow us on Facebook, Twitter or tag us on Instagram using #PicniqUK! ❤️