Let's go to Disneyland Paris… there's so many lovely things to do!
If you're looking for the best advice, here's our handy review.
From restaurants, rides and some super useful tips too,
At the happiest place on earth so much magic waits for you!

Day One
Travel from Ashford, Kent, to Disneyland Paris
On Thursday morning, we were up bright and early to catch our train from Ashford to Lille, with our connecting train taking us straight through to Disneyland Paris. Upon arrival, we hopped on one of the regular Disney buses taking us straight from the station to our hotel, the Sequoia Lodge.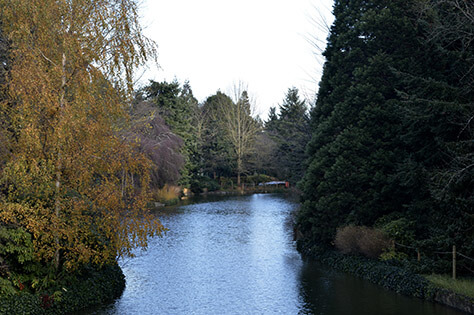 Themed around an American National Park, this cosy log cabin inspired hotel was the perfect place to begin our Christmas holiday festivities! As it was too early to check in, we dropped off our bag at the handy concierge, before heading over to the park to meet Kieran's sister Rikki, her fiancee Matt, and two children, Olivia and Charlie.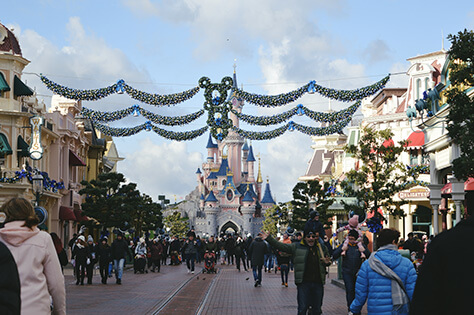 Needing a slight pick me up after our travels, we grabbed some warming tea and cookies at The Cable Car cafe in Main Street, which beautifully replicates an 1800's American street.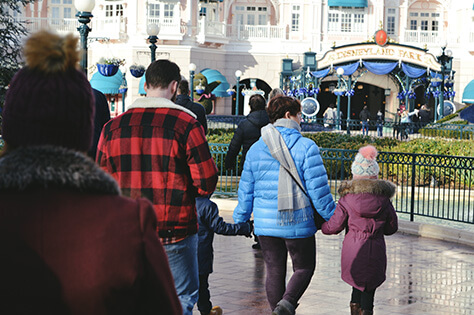 Here we devised our next steps, which included Buzz Lightyear's Laser Blast in Discoveryland, and Big Thunder Mountain and the Haunted Mansion in Frontierland… all firm favourites within the group!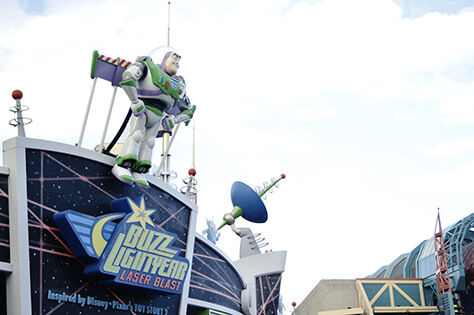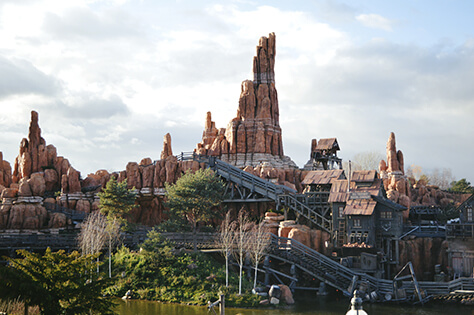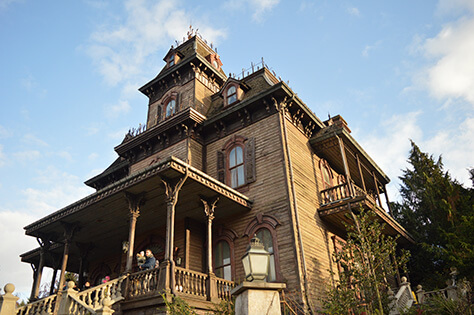 As it was after 3pm, we could now head back to the hotel, pick up our luggage and unpack to prepare for the evening, and next few days, ahead. We decided to meet up again at Ludwig's for dinner, a German themed restaurant serving an assortment of delicious family friendly dishes. I opted for the cod and pesto risotto, with Kieran choosing a failsafe chicken and chips.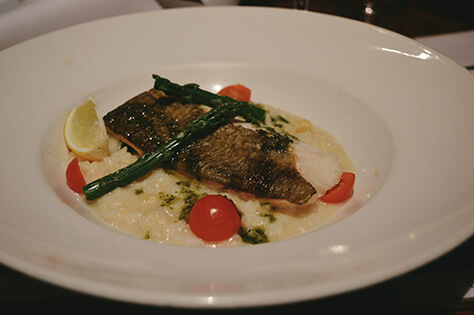 Day Two
Exploring the Studios
On Friday morning, we wrapped up super warm to head over to the Disney Village to grab breakfast. After perusing our available options, such as Cafe Mickey, McDonald's and more, we opted for Starbucks. I went for a goats cheese and caramelised croissant, with Kieran going for a pain au chocolat… when in Paris!
Armed with my soya chai tea latte, we made our way over to Disney Studios to meet up with the rest of the group.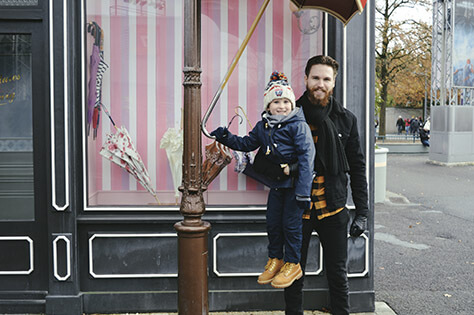 Checking out the queuing times on a useful guide, we decided Ratatouille was our best course of action. A simulator ride, which requires you to wear 3D glasses for maximum effect, is a hit with little ones after a ride to thrill the senses… without all of the scary bits!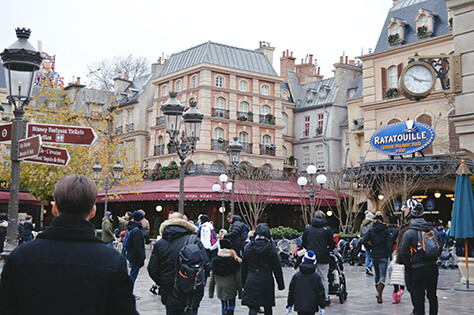 For lunch, we stopped by Food to Go-Go inside the Hollywood themed studio, which offers burgers, chips, salads and sweet treats. Kieran and I then headed over to Crush's Coaster and Aerosmith's Rockin' Rollercoaster, with Rikki and Matt taking Olivia and Charlie to enjoy the Hollywood Tram Tour and Cars Stunt Show.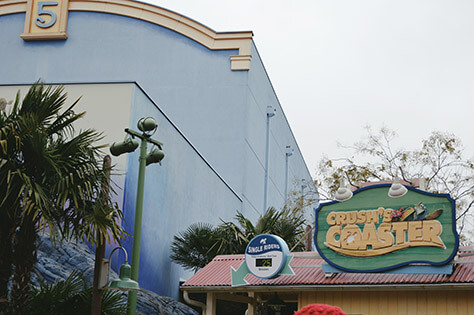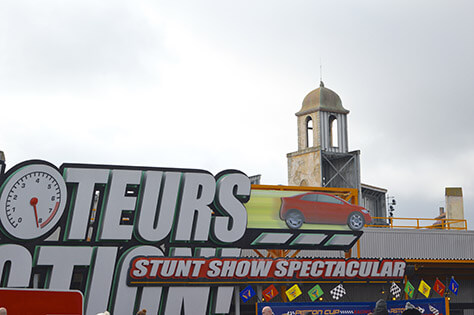 For dinner, Kieran's mum had kindly booked us all tickets for Buffalo Bill's Wild West Show. Bookable prior to your visit on the Disneyland Paris website, Buffalo Bill's is a dinner and show all in one and must see for all little (and big!) cowgirls and cowboys!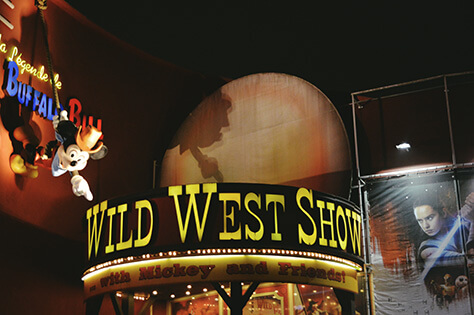 Day Three
Exploring the Studios / Main Park
On Saturday morning, we made our over to Starbucks again for breakfast. We then made our way over to the Studios to pay a visit to Toy Story Land to have a go on the Slinky Dog Zigzag Spin, Toy Soldier's Parachute Drop and RC Racer.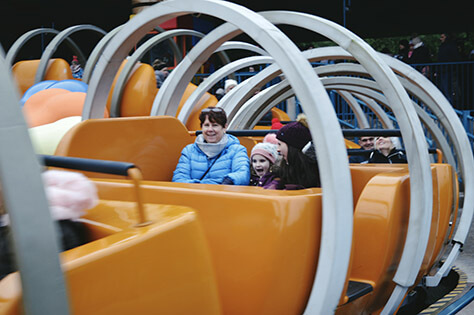 Our rumbling tums then lead us to the Disneyland Hotel Piano Bar, where Rikki, Matt and the kids were staying. Here we tucked into teas, hot chocolate and the best cookies by far. Olivia and Charlie also made friends with Princess Belle and her handsome Prince Adam!
We then headed over to the park, luckily catching the start of Disney's Christmas Parade, where some of our favourite characters celebrate the festive season on their very own themed float.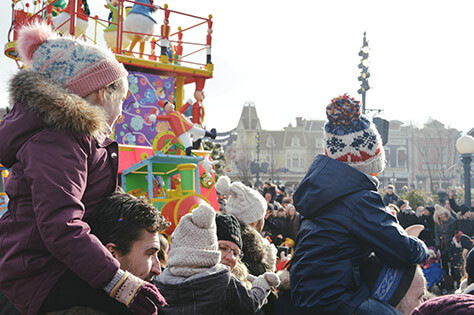 Eager to give the newly updated Star Tours ride a go, we picked up some standard FASTPASS tickets. These are super useful for allowing you to go off and explore the rest of the park, instead of spending your precious Disney moments queueing. The best part? They're completely free!
Next, we explored the remaining areas we hadn't yet made our way over to, which included the castle's shop where Olivia tried on some beautiful Disney princess tiaras.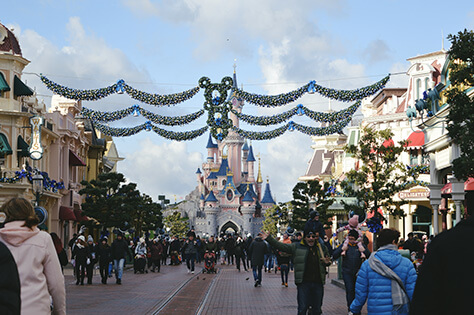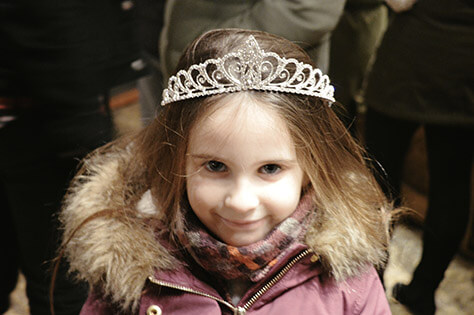 We then made our way over to Annette's Diner, a 1950's inspired restaurant offering authentic vintage dishes, such as burgers, fries and milkshakes.
We then finished the evening by watching the spectacular Disney Illuminations show, where you'll your favourite characters stories displayed on the castle to music and fabulous fireworks!
Day Four
Revisiting our Favourites / Travel Home
On our last day, we made our way over to the Studios. On our way into the park we came across a band playing some familiar Christmas tunes, to get us into the festive spirit.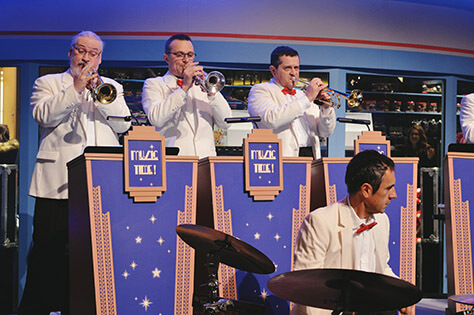 We then made our way over to Tower of Terror, where "passengers" of a lift in this 1930's themed abandoned hotel are plummeted thirteen feet… let's just say it's probably more for the slightly bigger thrill-seekers!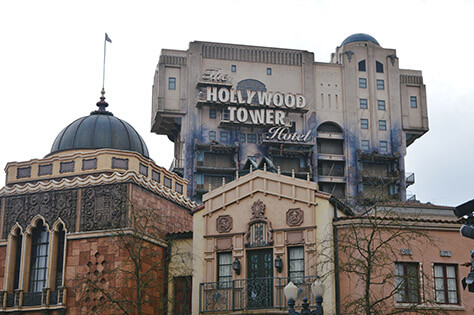 Kieran wanted to head back to Discoveryland to give the updated Hyperspace Mountain ride a go, which has now been adapted to be Star Wars themed.
A little bit too scary for me, I made my way over to the Cafe Hyperion, where I watched Disney's Christmas Big Band show in their Videopolis. With larger than life dance routines, singing and music, this show is sure to get you dancing… which I definitely found myself doing, camera in hand!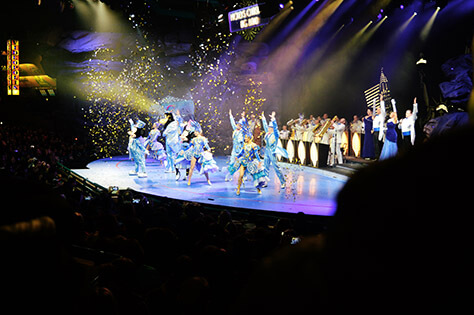 It was then time to say our goodbyes to the park, with me buying my own Star Wars pin to mark our trip.  We made our way back to the hotel to pick up our luggage, before heading to the train station. Luckily our train went straight through from Marne le Vallee to Ashford, allowing us extra snooze time on our way home!
Have you been to Disneyland Paris? We'd really love to know! Someone else might love it, and really want to go! If you've got ideas, suggestions or reviews, you can shout all about it on whatever channel you choose!
Lets go on a Picniq! Follow us on Facebook, Twitter or tag us on Instagram using #PicniqUK! ❤️