Big, open skies and a clear night are all you need to see up to 4,000 stars twinkling away all year round, and at this time of year you may even spot Santa! On a clear night there are lots of interesting things which you can spot even without a telescope or binoculars, so here's some top tips for a fun-filled Santa spotting evening.
Make sure you take plenty of warm clothes and blankets, something to lie on, snacks and hot drinks! You may be there for quite a while and it will get very chilly! On a clear night you won't need a telescope or binoculars but they can help. If you have an iphone, the Star Walk app is a fantastic astronomy guide for the sky at night. To make the most of your evening, you need to choose a location with very little light pollution. We have found some perfect places to admire our fascinating night sky!
Headley Heath, near Boxhill, Surrey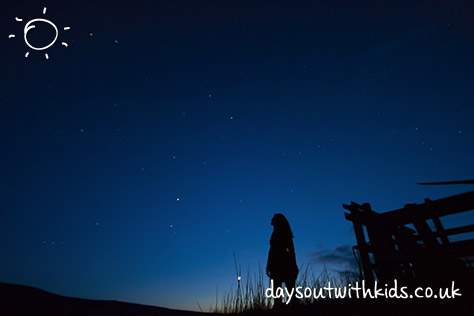 This is a popular spot with astronomy enthusiasts, who believe it's one of the best places in Surrey for stargazing and Santa spotting. As well as stars, keep your eyes peeled for foxes, reindeer, badgers and bats!
Click here for more information
Stackpole, Pembrokeshire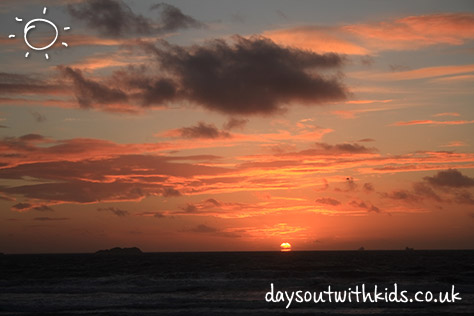 This is Pembrokeshire's premier location for marvelling at the night sky and even has a designated car park at Broadhaven South. The car park is right next to the beach, so don't forget to take plenty of warm clothes and a torch.
Click here for more information
Leigh Woods, Bristol
Officially awarded with Dark Sky status, this is a perfect location for marvelling at the milky way and looking at the various constellations in our fascinating sky. If you look closely, you may even be able to see Santa training his reindeer ready for Christmas Eve!
Click here for more information 
Carnewas and Bedruthan Steps, Cornwall

This is one of the most popular destinations on the Cornish coast and officially accredited with Dark Sky Discovery status. Take a short walk along the paths and you will be greeted with spectacular views and a beautiful stargazing spot.
Click here for more information
Wicken Fen, Cambridgeshire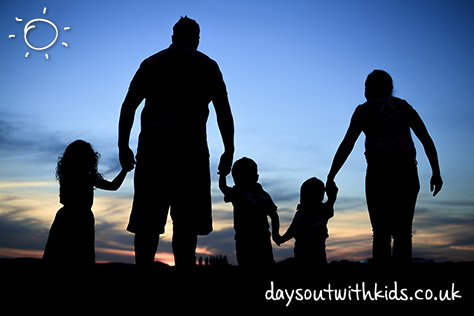 Cambridgeshire is famous for large clear skies, so the ancient Wicken Fen is ideal for a spot of stargazing – you may even hear the calls of owls, reindeer, and Santa's sleigh bells!
Click here for more information 
Allan Bank and Grasmere, Cumbria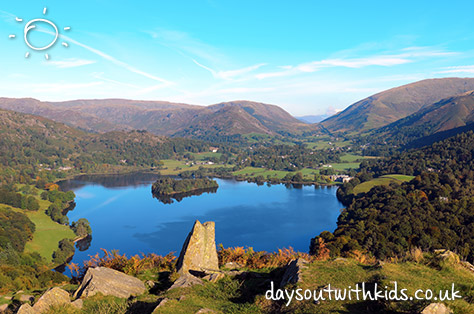 Also a Dark Sky Discovery Site, this is a fantastic place to spot meteor showers as it's so dark at night with no artificial lights blocking your view of the night sky.
Click here for more information
Exmoor National Park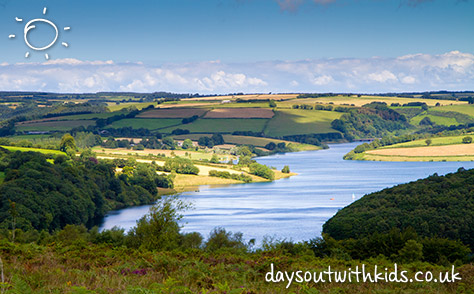 This is home to some of the darkest skies in the country and is a designated Dark Sky Reserve – the first in Europe in fact! The Exmoor sky is the perfect place to spot astronomical sights through the naked eye. Particularly good locations are Holdstone Hill, County Gates, Webbers Post and Wimbleball Lake!
Click here for more information
Clumber Park, Nottinghamshire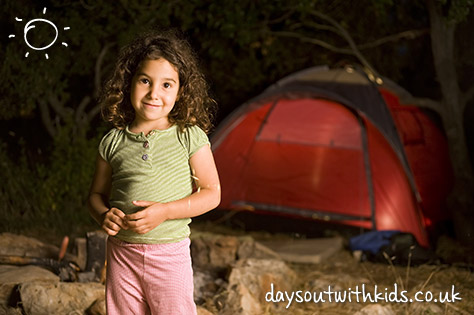 A third of the park is made up of woodland, however there are areas where the sky is clear to stare up at the stars – or perhaps catch them reflected in the lake. With the opportunity to camp onsite, this really is a perfect place to sleep under the stars!
Click here for more information

As well as keeping your eyes peeled for Santa, there really is so much to look out for when stargazing! Here's just a selection of things you can see –
Constellations – These are groups of stars which collectively make up a recognisable pattern such as The Plough and The Bears. If you can't find these, then use your imagination and have fun making your own constellations, what can you see?
Planets – The easiest to spot, they look just like a star but brighter. The first 'star' to appear in the sky each evening is actually Venus!
The Moon – If you look through a pair of binoculars, you will see the many craters and bumpy edges which you can't see with the naked eye.
The Milky Way – This is our galaxy and looks like a bright band across the sky. You will need to find somewhere with no light pollution to see this.
Shooting Stars – These meteors are small pieces of dust which burn up and create a streak of light across the sky. They are not always a frequent occurance so require plenty of patience which may not be possible with small children.
International Space Station and Satellites – If you can see a bright light moving across the sky, it's quite possibly the International Space Station. Don't forget to wave as our very own British Astronaut, Tim Peake, is up there right now – incredible. Click here to find out how to see it
Don't forget to keep an eye out for Santa and his hard-working reindeer as they dance through the skies. You may even hear the sleigh bells ringing in the distance!