This spookily good luminary jar is the perfect way to get you and your little monster into the Halloween spirit! All you'll need is a mason jar or two, themed ribbon, some tissue paper and some trusted LED/fairy lights.
For this, you'll need:
A mason jar (or two, or three…)
Multi coloured or plain fairy lights / LED candles
Purple, orange or green tissue paper
Black tissue paper
Halloween ribbon
Begin by tearing small strips of tissue paper and gluing them to the base of the mason jar. Then, tear strips long enough to cover the mason jar from top to bottom.
Leave your jar to dry. Don't worry about being too neat, as the entire jar will be covered, but be sure not to miss any spots to make sure no light shines through!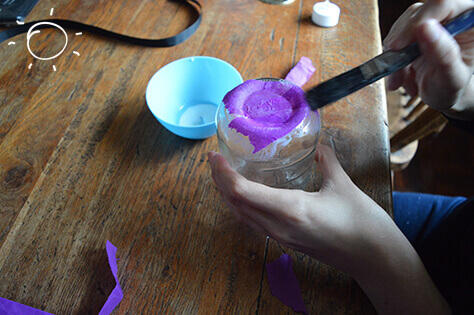 Cut out your design details from the black tissue paper. I've gone for a few bats, but you could do a pumpkin face, a ghost, some spiders and so much more!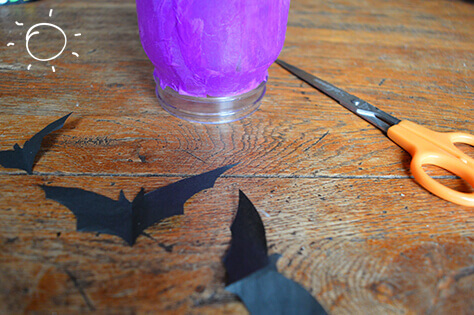 Glue your black detailing over the top of the coloured tissue paper and leave to dry.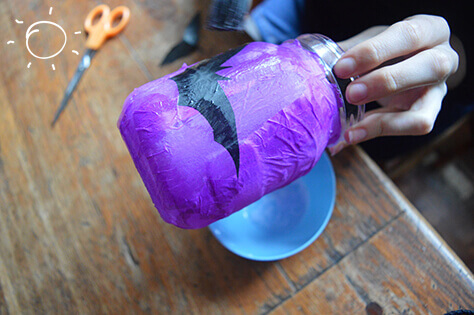 Tie your Halloween themed ribbon around the lid, add in your switched on lights and voila! The fun part is now finding a home for your luminary jar to bring your scary Halloween party decor to life!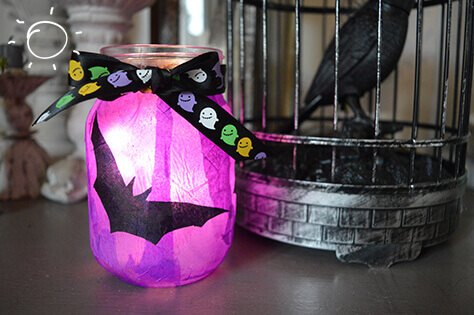 Have you got any easy, but super fun Halloween crafts for us to try? Let us know on Facebook, Twitter and Instagram! 😀