Yippee Shrove Tuesday is upon us and we can't wait to get stuck in to a huge stack of pancakes! To make the day even more special, we've found some fun and frankly flippin' good events to get you in the mood!
Pancake Day at Ironbridge, Shropshire – 12:00 pm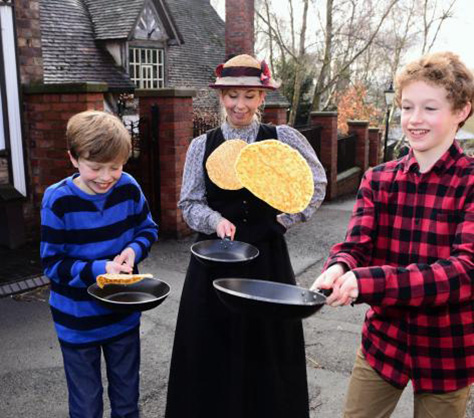 The family can watch and cheer the ladies of Blasts Hill Victoria Town as they take part in the annual pancake flipping contest. Each participant must wear an apron and flip their pancakes as many times as they can within one minute. The Victorian policeman will be keeping an eye on everything and the village school teacher will be handing out certificates to the winners.
Click here for more information
Great Spitalfields Pancake Race, London – 12:30 pm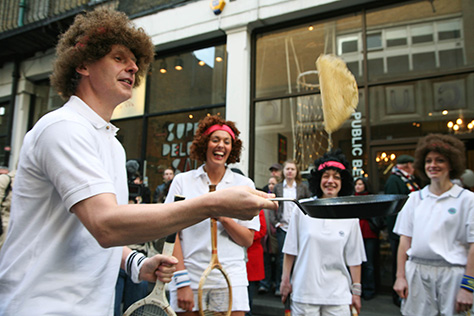 At this pancake racing event you will see teams of four, in a variety of fancy dress, run a relay race with their pancake and frying pan down Dray Walk. There will be a prize for the fastest and the best dressed and the winners receive engraved frying pans. There is usually other entertainment such as string bands, clowns and more. The race is raising money for London's Air Ambulance.
Click here for more information
The Ringing of the Pancake Bell, Scarborough – 12:00pm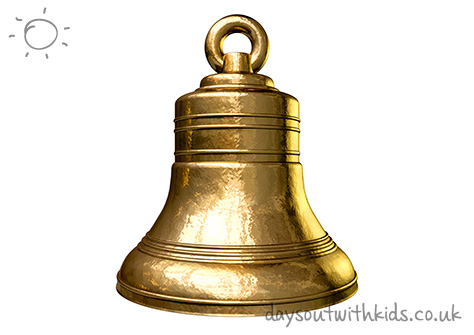 There has been a Skipping Festival in Scarborough since 1853 and it's where people celebrate having an afternoon off by playing children's games along The Foreshore. The other custom which is still retained in Scarborough is the ringing of the Pancake Bell and it is used to signal the curfew at 6am and 6pm, but on Pancake Day it rings at noon to signal the afternoon off.
Click here for more information
The Rehab Parliamentary Pancake Race, London – 9:45 am


For something a little different this Shrove Tuesday, head to just outside the Houses of Parliament to see members of the House of Commons and the House of Lords plus some political correspondents, as they race around a course whilst flipping pancakes. It's all for a good cause as the money raised goes to the charity Rehab.
Click here for more information 
Little Pigs Pancake Day at Jimmy's Farm – 4 & 5pm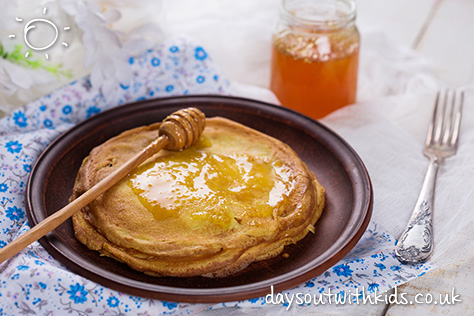 Take the kids along to Jimmy's Farm to celebrate Pancake Day. Each child gets to make a pancake at their own pancake flipping station. The best part is you don't have to clean up the mess- they do it for you!
Click here for more information
Pancakes Al Fresco, Woolbeding, West Sussex – 5 – 6pm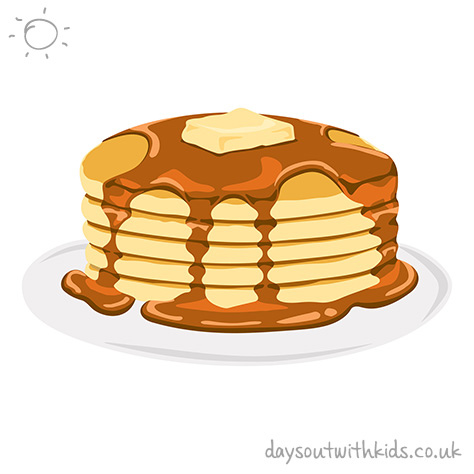 For something a little different pop along to this event to cook your pancakes over a campfire in the woods.
Click here for more information
Better Bankside Annual Charity Pancake Day Race, London – 12:30 – 2pm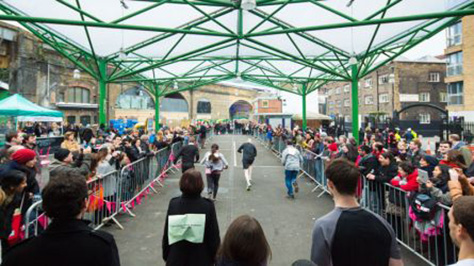 Watch teams battle it out to win this pancake flipping relay race at this annual event and it's all for a good cause!!
Click here for more information
Wimborne Minster Pancake Race, Dorset – 11am – 1pm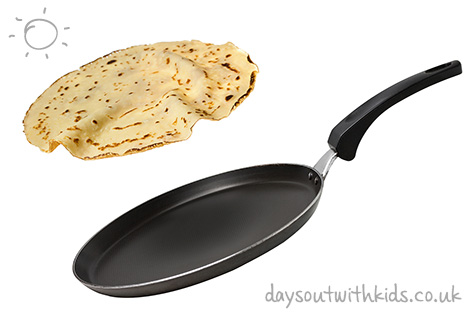 Adults and children will run round the Minster, starting at the North Porch tossing their pancakes at the four corners of the church. During the first race the Pancake Bell will be rung.  All are welcome to register and join in the fun and there are prizes for the victors!
Click here for more information
Olney Pancake Race, Olney, Buckinghamshire – from 8:30am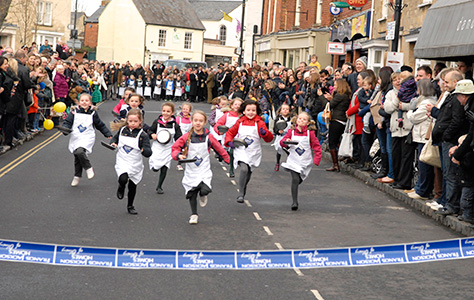 On Shrove Tuesday every year the ladies of Olney race through the town in a wonderful tradition that dates back to 1445. Lesley Walters the celebrity chef will be joining in on the celebrations and hosting a pancake breakfast! There will also be races for school children during the day.
Click here for more information