If your little ones are mad about space,
Epcot is the perfect place!
From space missions, test tracks and turtle talks too,
Visit Garden Grill and see which characters you will bump into!
🎢 Our favourite attractions! 🎢
1. Mission: SPACE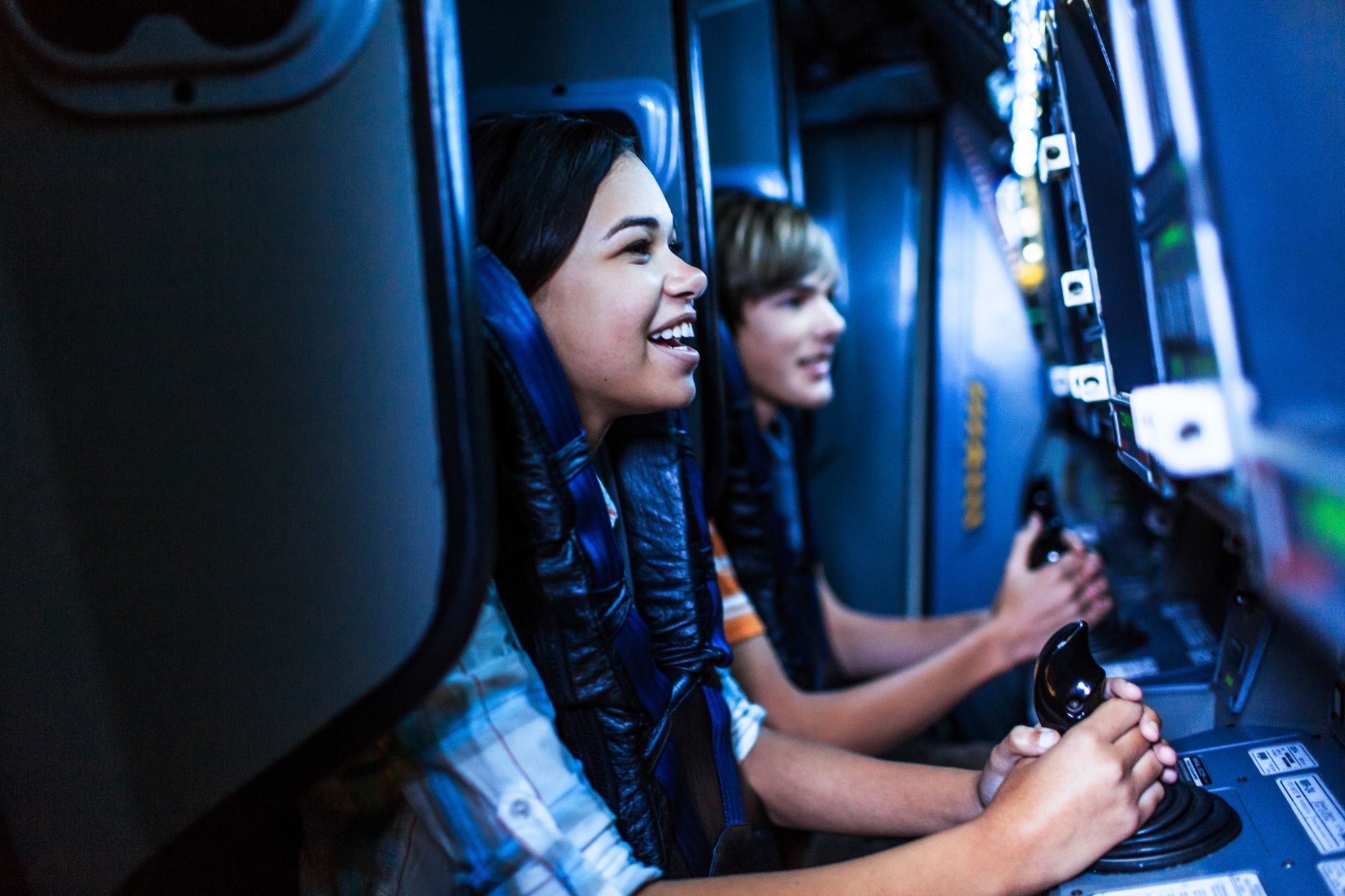 Ever wanted to experience a NASA mission? Mission: SPACE lets your dream become a reality on this attraction! Assign a role between your 4 cadet crew and choose between the more intense Journey to Mars or a slightly less intense, but still just as a thrilling, trip to orbit the Earth. Prepare for liftoff and start your mission dodging meteorites and slingshot around the moon!
2. Spaceship Earth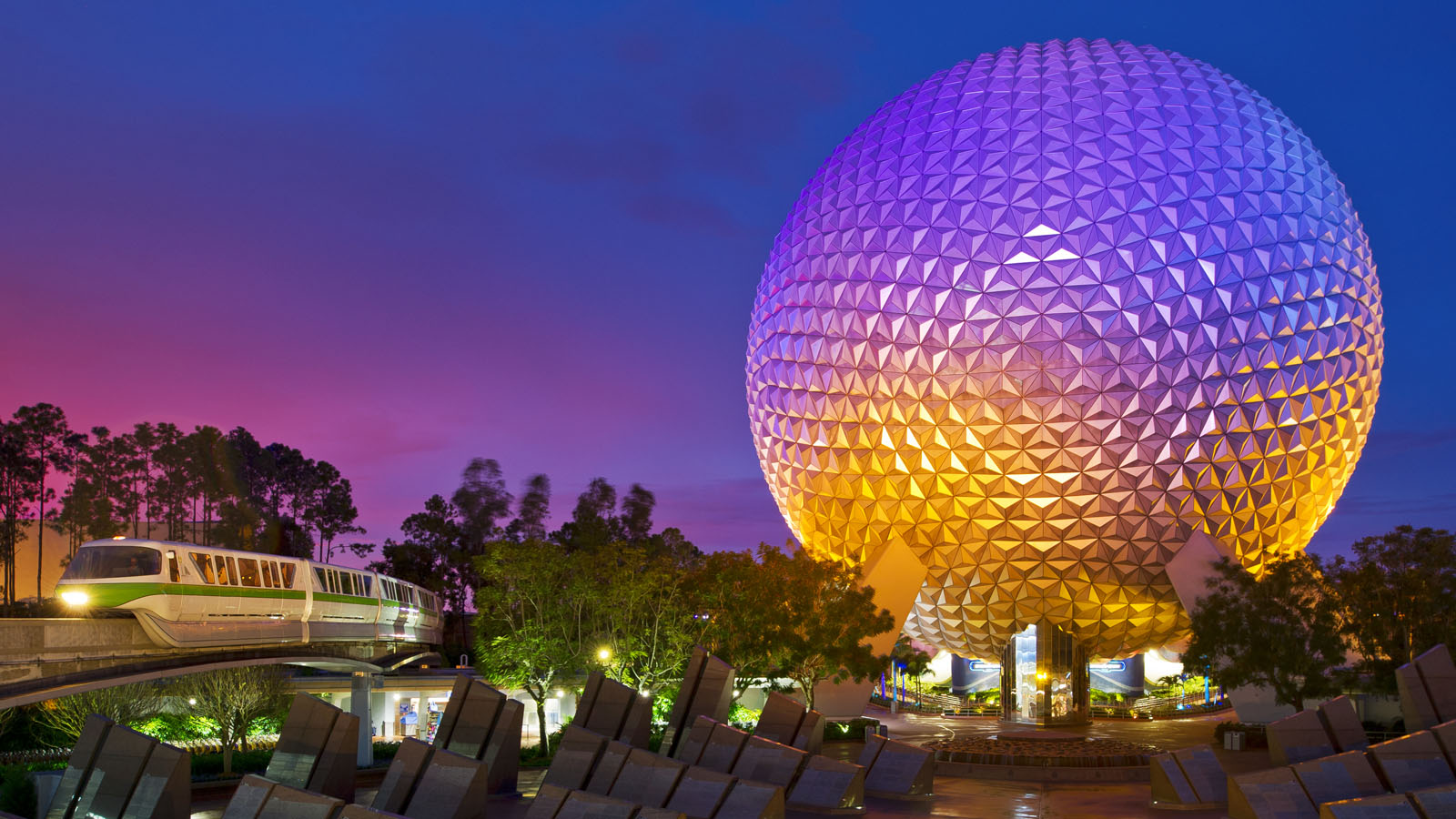 Get ready for a journey through time in this attraction! See way back to when man painted on cave walls, newspapers announcing the end of the civil war and even the first landing on the moon. End by answering some questions to see what your dream future would look like!
3. Soarin' Around the World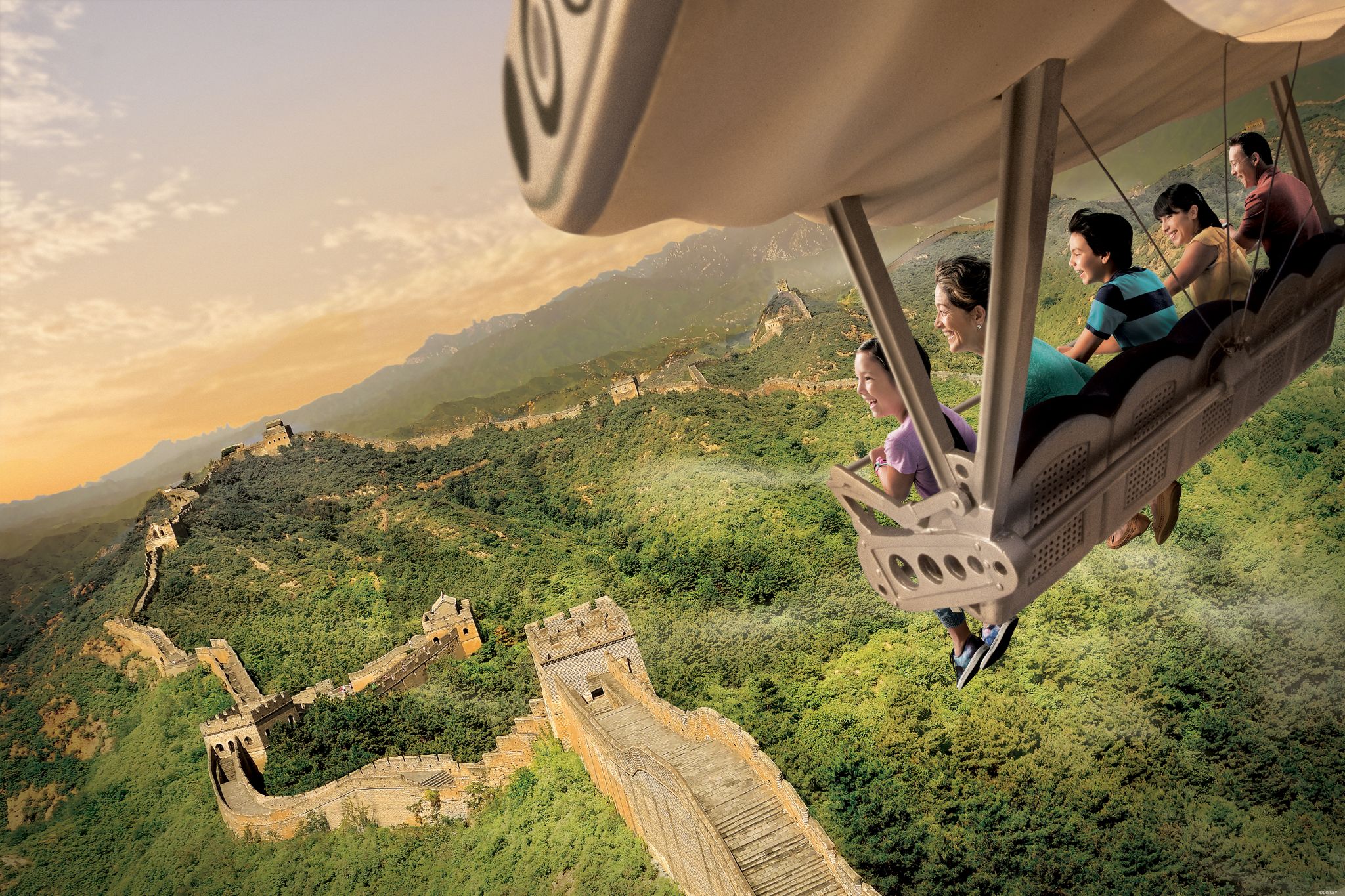 Get ready to experience a journey around the world in this thrilling attraction! Marvel at the different locations around the world as you're lifted in the air travelling from the Swiss Alps, to Sydney Harbour before finishing at the Walt Disney World Resort during a firework show. Kids and parents will love the whole experience as you enjoy the aerial view, scents and motions!
4. Test Track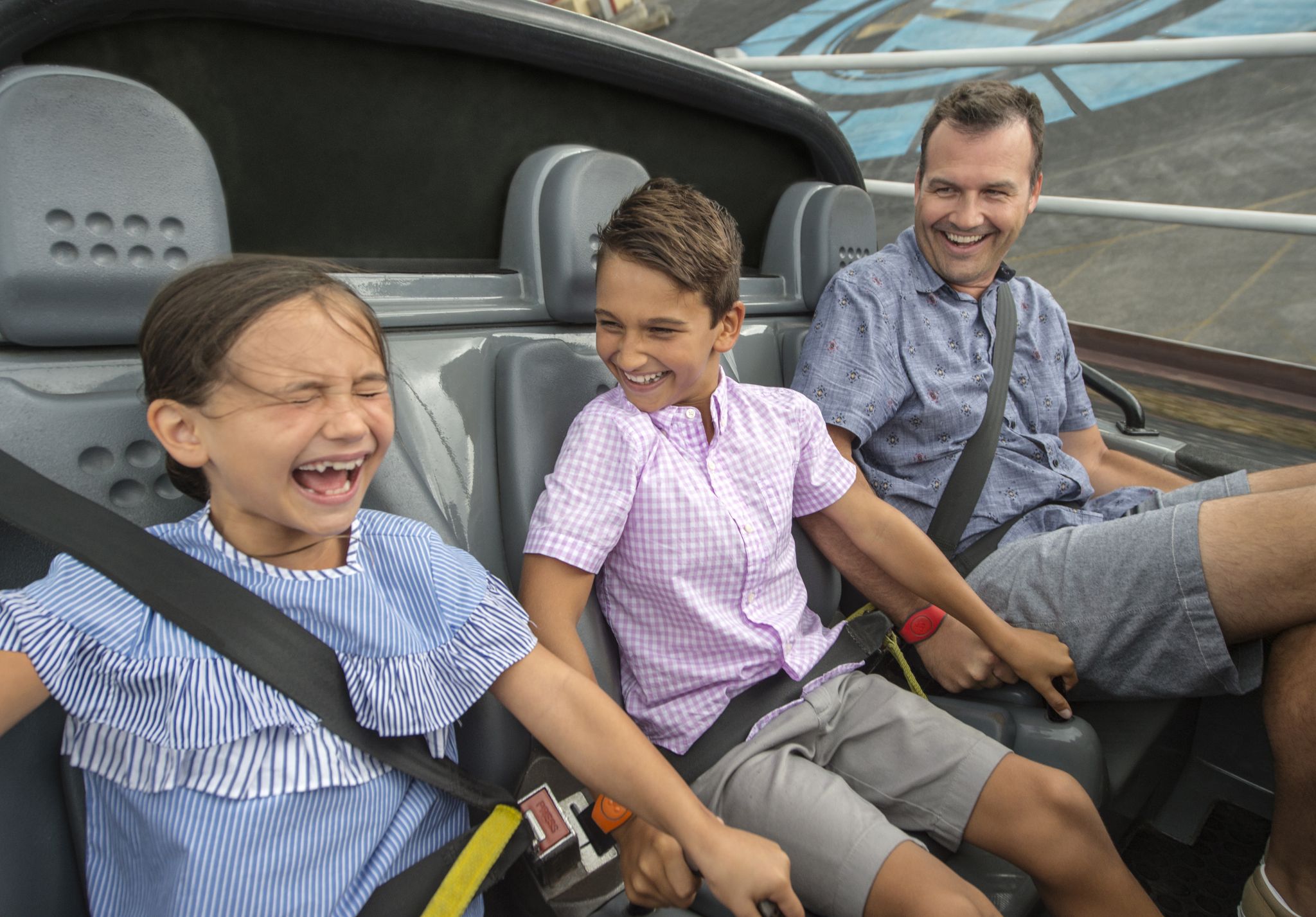 Begin your journey by heading to the Chevrolet Design Center and design your own car before buckling up in your 6 person ride! Whizz through tough terrain and obstacles along the winding circuit all whilst reaching speeds up to 65 miles per hour. After you'll be able to see just how well your car has performed by checking out the scoreboard! Will you make the best car?
5. Turtle Talk with Crush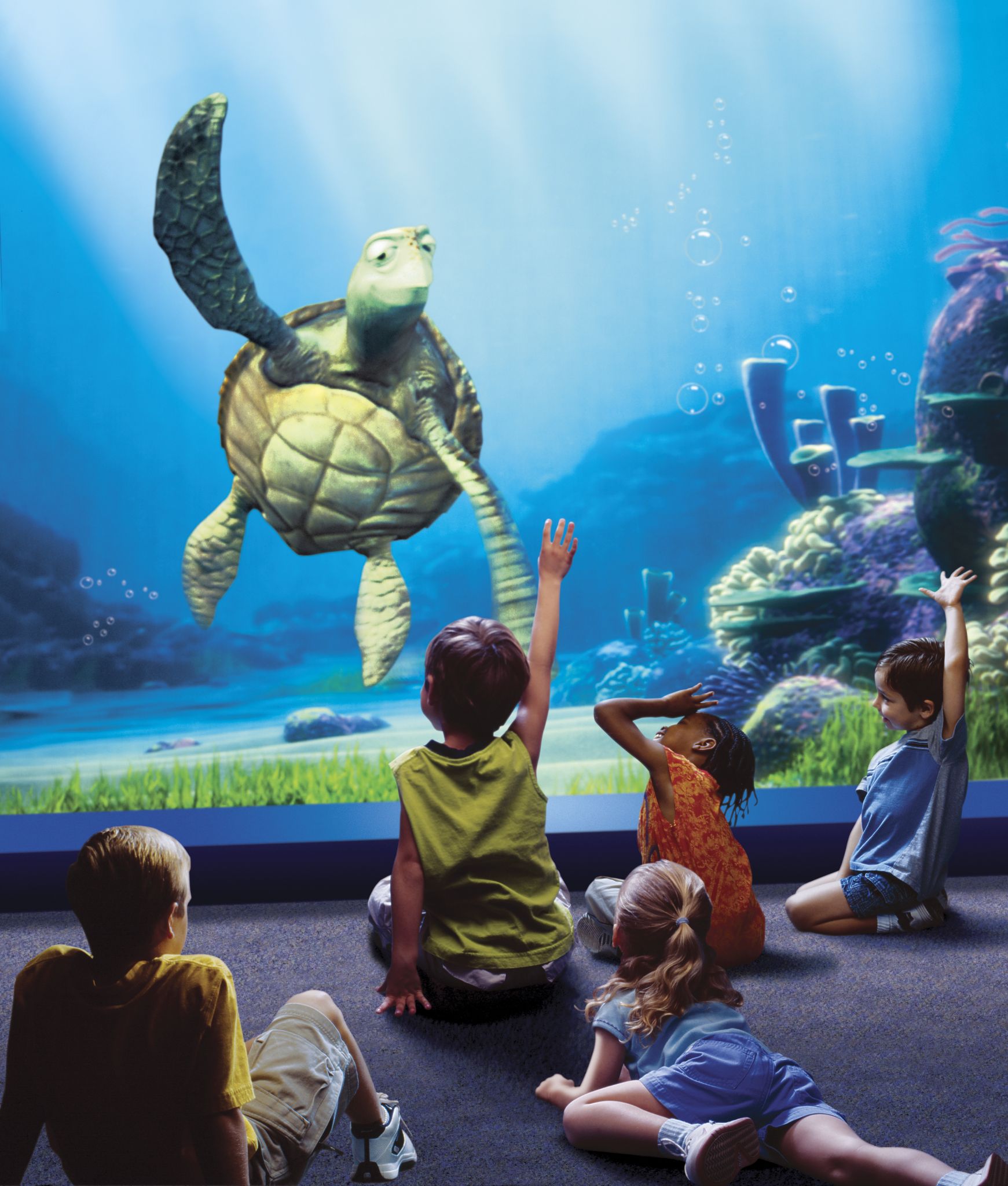 This is for the Finding Nemo fans! Gather your little ones and enjoy a talk with the loving turtle Crush as he answers all your questions about marine biology, his friends from the sea, his favourite foods, or even life on the East Australian Current. This show is improvised so each time you visit will be different and sure to be a sea full of laughs!
🍟 Our favourite restaurants! 🍟
1. Akershus Royal Banquet Hall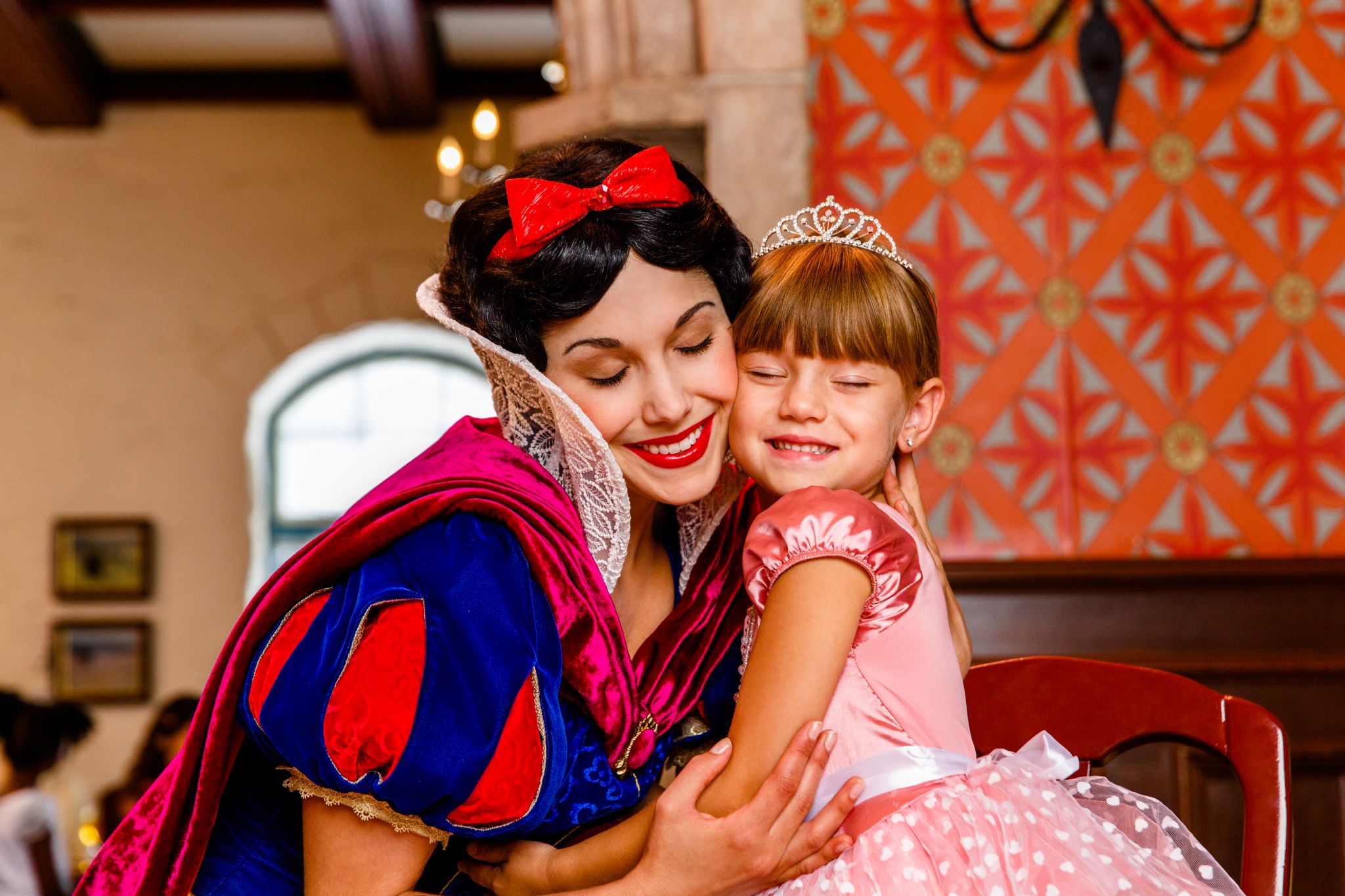 Head to this restaurant for a truly magical character dining experience. Indulge in delicious Norwedigan cuisine in a beautiful medieval castle as Disney Princesses such as Snow White, Cinderella, Belle, Princess Aurora and Ariel ready to pose for pictures and sign autographs! Make sure to reserve this restaurant as it's very popular.
2. Garden Grill Restaurant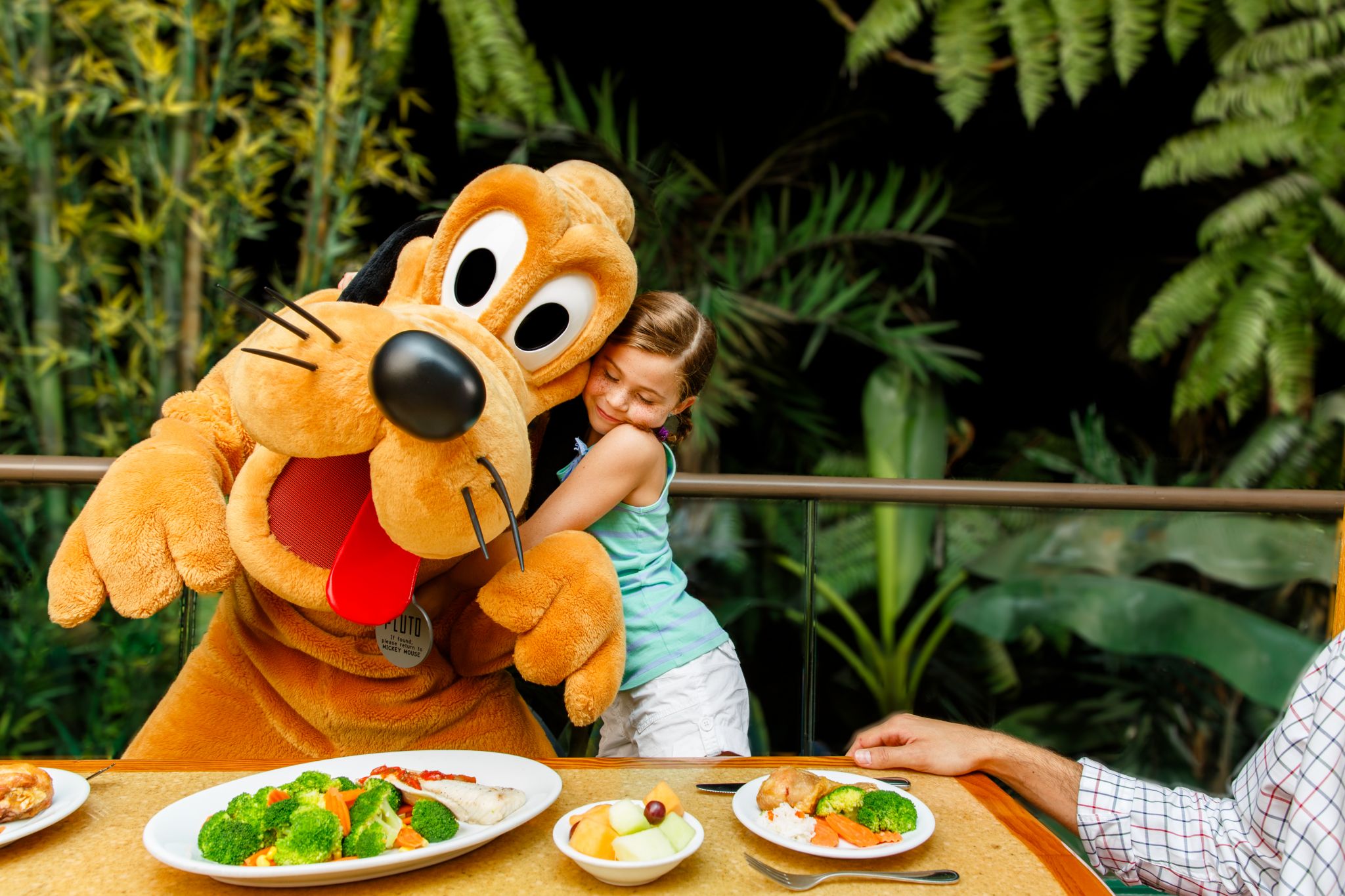 Ever heard of a rotating restaurant? This restaurant moves round ever so slightly whilst you're eating! Whilst you eat, keep your eyes out for Mickey, Pluto and Chip 'n' Dale to get your perfect selfies.
3. Rose & Crown Pub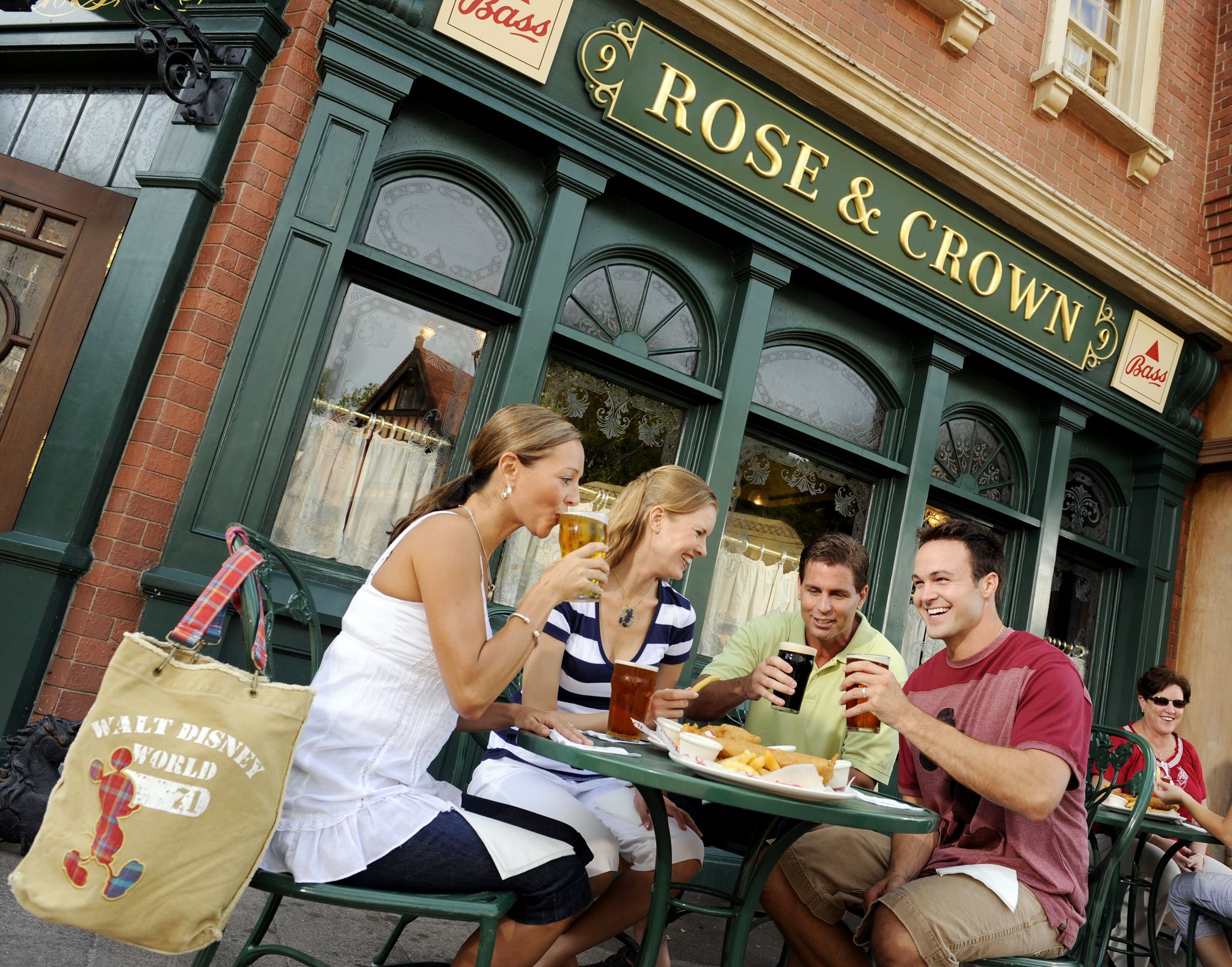 This is a real family favourite! Enjoy traditional British cuisine such as fish & chips, bangers and mash along with delicious desserts such as sticky toffee pudding. Choose to dine inside or outside whilst enjoying the scenes of the World Showcase Lagoon!
4. Tangierine Cafe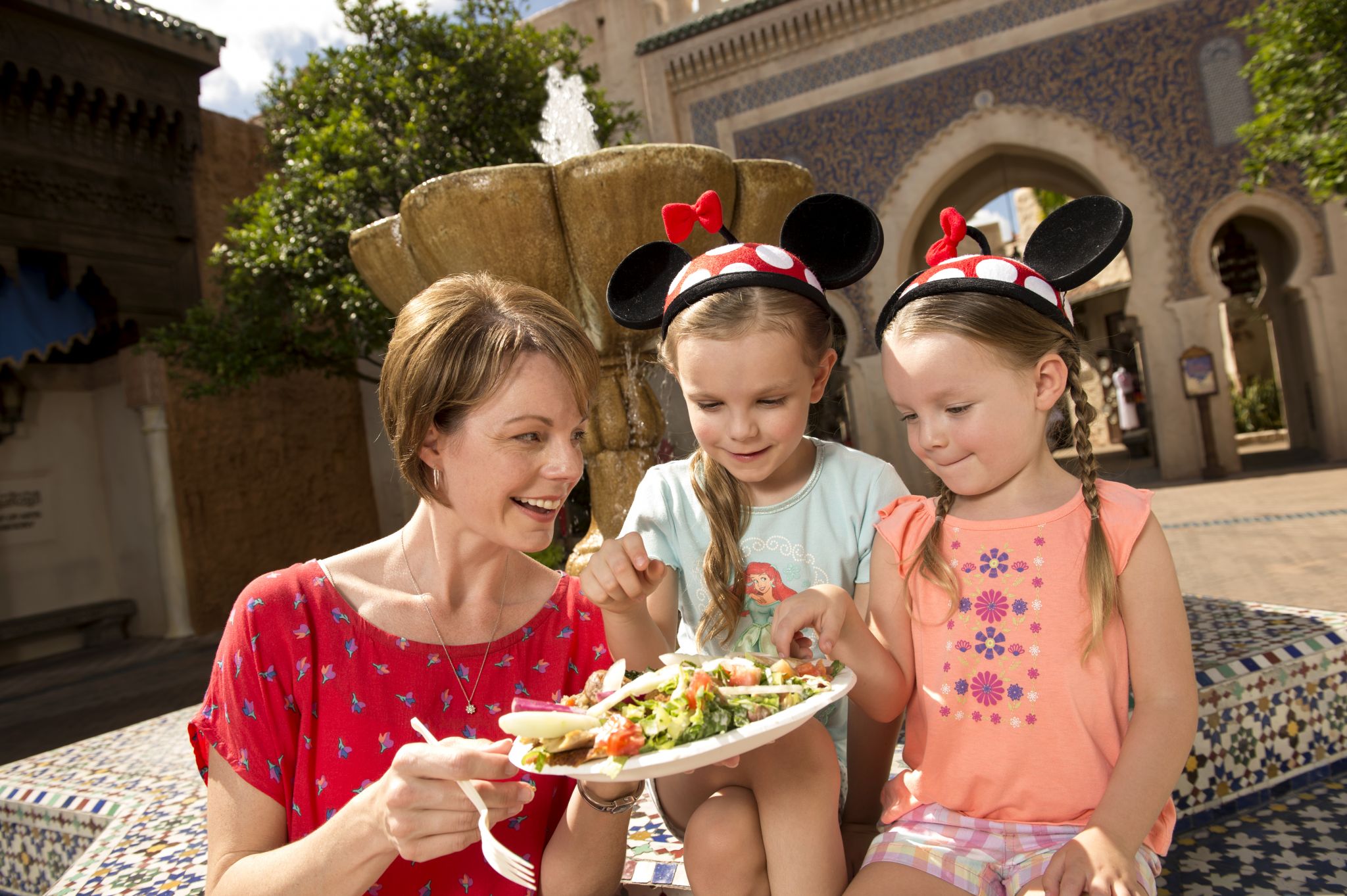 This quick stop has the most mouthwatering Mediterranean inspired cuisine with specialities such as shawarma platters, falafel and lamb wraps! But don't worry if this doesn't appeal to the little ones, there are American classics such as chicken nuggets and hamburgers for them to enjoy.
5. Via Napoli Ristorante e Pizzeria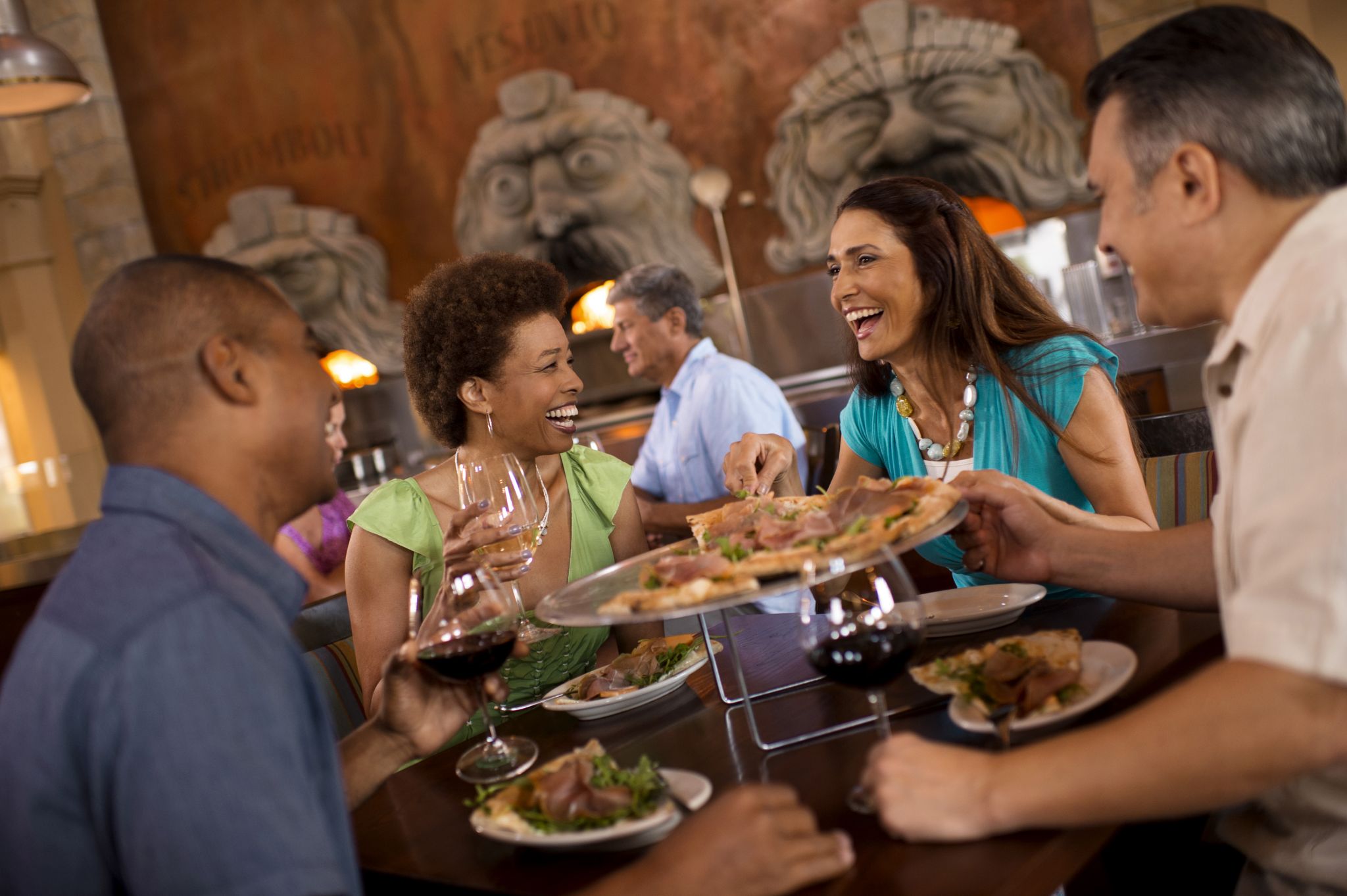 Who doesn't crave pizza for dinner? Experience south of Italy culinary tour as you start with delicious risotto balls, enjoy an authentic wood-fired pizza before ending with an Italian classic tiramisu.
©Disney
What have you been up to? We'd really love to know! Someone else might love it, and really want to have a go! If you've got ideas, suggestions or reviews, you can shout all about it on whatever channel you choose!
Let's go on a Picniq! Follow us on Facebook, Twitter or tag us on Instagram using #PicniqUK!