Summer is the perfect time to venture outdoors to take in some lovely sunshine and make the most of nature in full bloom. I've found some magical gardens that little (and big!) explorers will love, with some offering great events for all of the family to take part in. 
Holkham Hall and Garden

Holkham Estate is an idyllic place to come and unwind with the kids. In particular, take a stroll through the beautiful 6 acre Walled Garden, the walls act as a windbreak and reflect the sun back in to create a slight microclimate, allowing for flowers and wildlife to flourish in a protected area.
Click here for more information
Furzey Gardens, Lyndhurst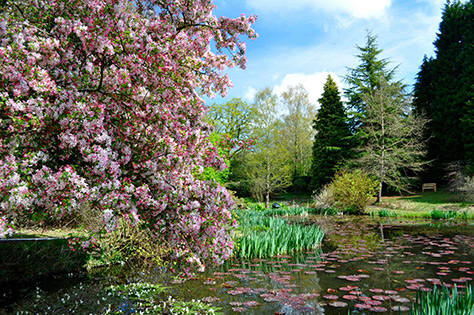 These magical gardens are hiding 25 fairy doors for you to hunt out as you make your way around. You will also find a variety of tree houses, lookout towers and delicious snacks in the tea rooms. Plus, little climbers will love exploring the fun-filled play area where they can set their imaginations free in the many wooden structures!
Click here for more information
Trentham Gardens, Stoke on Trent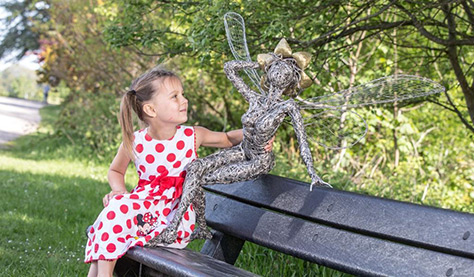 Take a stroll around these award winning gardens no matter the time of year and you will find stunning flowers and plants. Children will enjoy the superb adventure playground and spotting the fairies along the fairy trail, as well as exploring the magical wildlife.
Click here for more information
The Alnwick Garden, Northumberland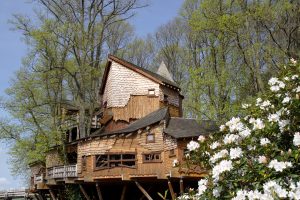 Throughout the year the gardens are full of life and colour, there's also a giant treehouse that the kids will love exploring, it's one of the largest in the world! Plus, from the 28th of July until the 26th of August (Wednesdays – Sundays) you can catch a magical outdoor theater performance of Wind in the Willows!
Click here for more information
The Lost Gardens of Heligan, Cornwall

The Lost Gardens of Heligan cover over 200 acres. You can walk through the jungle where there are tropical trees, colourful plants and vibrant foliage creating an exotic oasis; it's hard to believe you're still in Cornwall! Visit them between the 27th of May and the 4th of June and you and the little ones can participate in WILD WEEK – join a tribe, have your face painted and warm your toes on an open fire.
Click here for more information
Bowood, Wiltshire

In the gardens at Bowood you will find gorgeous flowers and landscaped parkland, if you wander around the gardens you will also find a waterfall, grottos and a hermits cave. Bowood is full of adventurous kids activities such as den building, tree wall climbing, pirate ship adventures, tractor trails.
Click here for more information
Picton Castle and Gardens, Pembrokeshire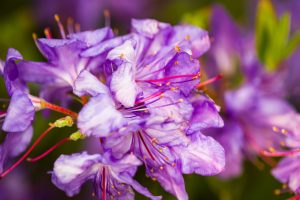 The gardens at Picton Castle are great for everyone to explore, with stunning and unusual plants, woodlands and lakes. There's also a woodland trail to follow and an adventure playground for the kids.
Click here for more information
Westonbirt Arboretum, Tetbury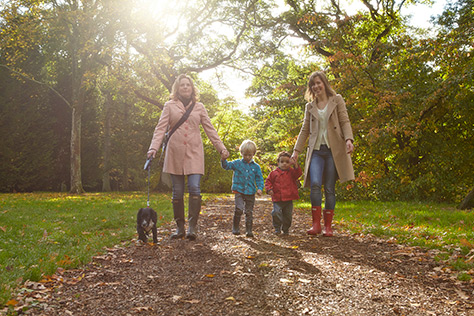 This arboretum is well known for its internationally renowned tree collection. All year round you can take one of the many walks to see the stunning collection, plus the kids can enjoy the different play zones and interactive quizzes around the arboretum.
Click here for more information 
Logan Botanical Gardens, near Port Logan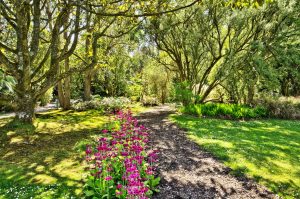 These beautiful gardens are a must if you're in the area! You can see a range of exotic and rare plants that burst into life in spring and summer creating a tropical paradise.
Click here for more information
Forbidden Corner, Layburn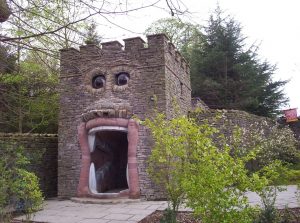 Winner of the White Rose Awards 2015, Forbidden Corner's four acres of labyrinths, grottos, walled gardens, statues and passages are great to explore. You're not provided with a map so you have to find your own way around, which is all part of the fun.
Click here for more information
What have you been up to lately? We'd really love to know! Someone else might love it, and really want to go! If you've got ideas, suggestions or reviews, you can shout all about it on whatever channel you choose!
Let's go on a Picniq! Follow us on Facebook, Twitter or tag us on Instagram using #PicniqUK!