Fancy seeing all the best bits of London in just one day,
plus we have lots of awesome offers coming your way!
Free museums, rainforest cafe and a bus tour,
You are sure to have a fun-filled day, what more could you ask for?
🎨Begin your day with a visit to a free museum…🎨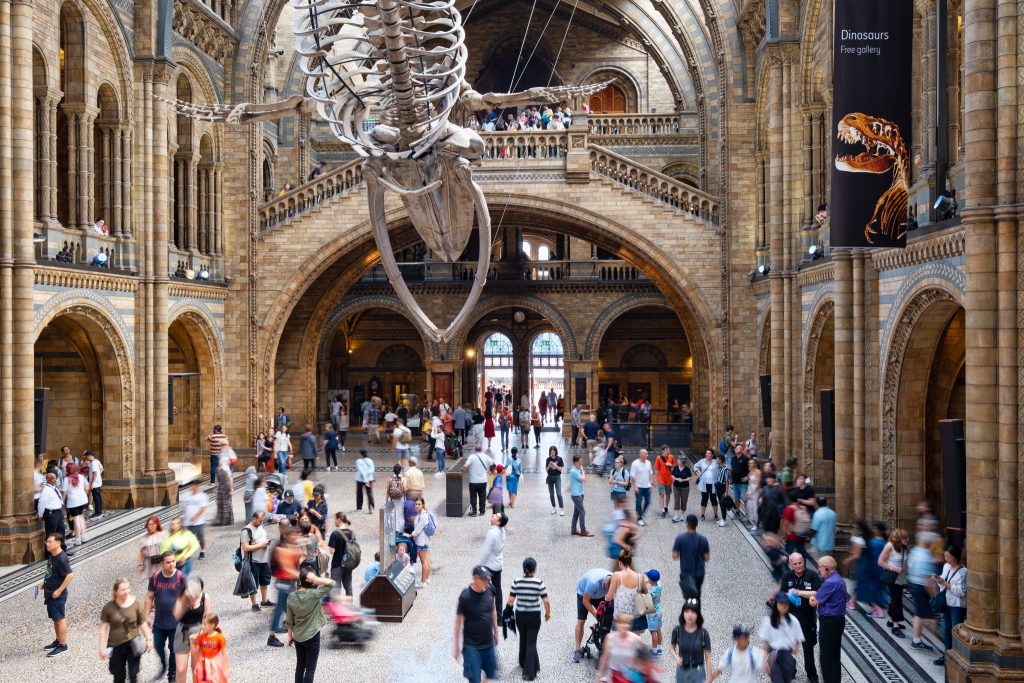 Start your day with a visit to one of London's magnificent museums! Plus, better still, lots of them at free – including the Tate Modern, National Army Museum, Victoria and Albert Museum and of course the Natural History Museum too! Intrigued to know more about these particular museums, to help decide which one your kids will love the most? Check out the brief overview of each museum below!
🎨 Tate Modern, Bankside🎨
Introduce your children to the world of modern art at London's famous Tate Modern Gallery which offers one of the most entertaining collections in Europe! It's a great introduction to the arts scene for little ones as it's far from being one of those stuffy, quite galleries where little ones will get in trouble for being boisterous! Plus, Tate Modern has top family facilities including accessible toilets, a baby care rook and nappy changing facilities.
🎒 National Army Museum, Chelsea 🎒
The whole family will enjoy exploring the National Army Museum's galleries with the activity backpacks containing fun activities, these are free to borrow and available on weekends from the Welcome Desk! Plus, make sure to check out 'Play Base', a fantastic immersive experience for children ages 8 or under. Here, they can take on the soft play assault course, climb aboard a truck or prepare scoff in the cookhouse.
🖼 Victoria and Albert Museum, Knightsbridge 🖼
Great news, there is lots to do for families at the world's largest museum of applied and decorative arts and design, Victoria and Albert Museum! Including free activities and events at the Museum running every day, as well as pop-up performances on a Saturday and making activities on a Sunday. All designed to encourage play and learning through the diverse V&A collection and temporary exhibits.
🦖 Natural History Museum, South Kensington 🦖
Enjoy fun, family-friendly activities for curious kids and inquisitive parents at the Natural History Museum! Get up-close with nature, discover fascinating creatures and be intrigued by science. Plus, mini dino fans can meet the roaring T.rex, see the skull of a Triceratops and wander among fossils.
With so many awesome free museum located in London just how will you choose which one to visit on this occasion? I guess that means one thing… an excellent reason to visit with the family again soon!
🚌Next head to Conventry Street, Piccadilly Circus for a Big Bus Tour…🚌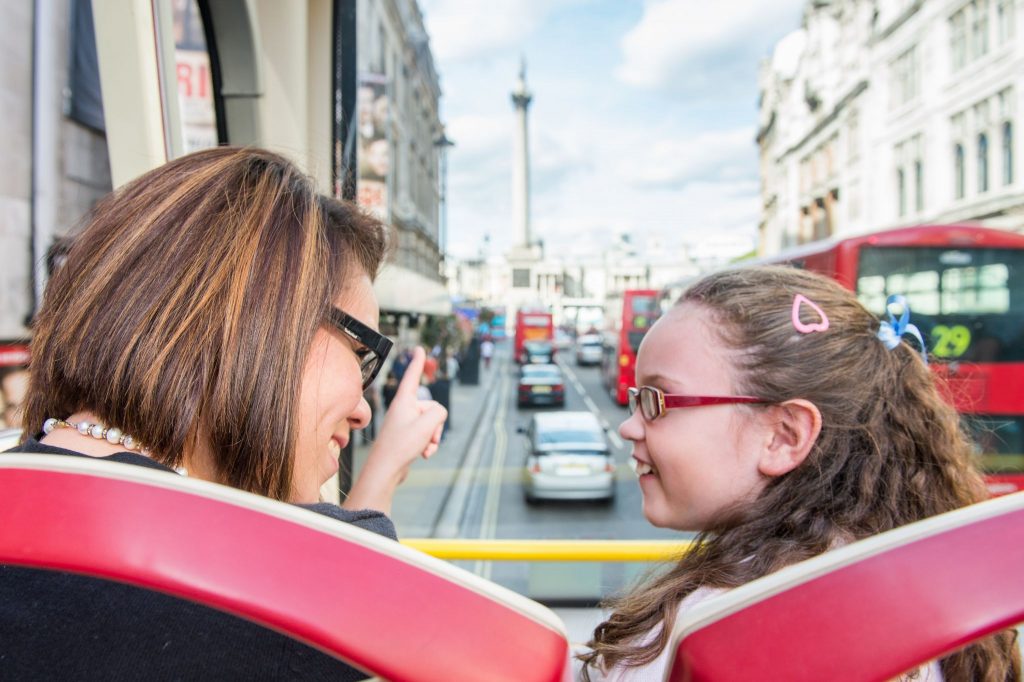 Fancy getting a glimpse of the Queen at Buckingham Palace or setting your watch by Big Ben? Or maybe taking a leisurely spin on the London Eye? With the Big Bus London Tours, you will have endless chances to hop on and hop off with 44 stops around the capital and four routes to choose from! – Making it the perfect way to explore London for a few hours without the kids getting restless! Plus, our ticket also includes guided walking tours and Thames River Cruise (one way for a classic ticket, return on premium tickets). Book now!
🍫Pop into the Lego Store or M&M's World at Leicester Square…🍫
Waiting to hop on the bus as Piccadilly Circus? Why not take a short 5-minute walk to Leicester square and visit the Lego store or M&M's World! Perfect is you've got mini Lego or chocolate lovers on board!
🐍Finish back at Piccadilly Circus for dinner at the Rainforest Cafe…🐍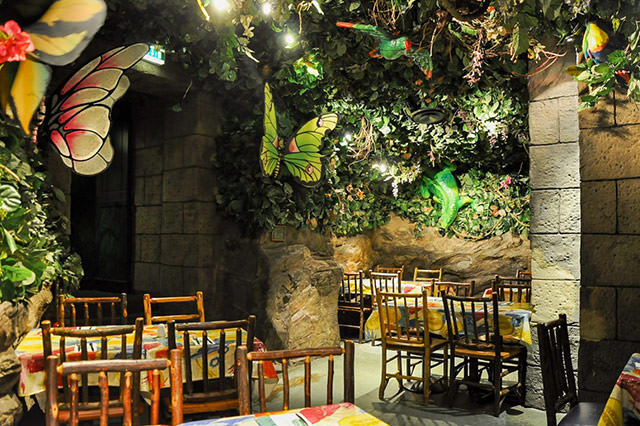 After a fun-filled afternoon of seeing the best of London's landmarks, hop back of the bus in the heart of the West End at Piccadilly Circus for a rainforest dining adventure! The Rainforest Café is designed as an exotic jungle that recreates the sounds of the Amazon Rainforest and is sure to be a huge hit with the kids! Plus, book through Picniq and save up to 25% off set meals plus a £5 voucher to use on your next order. Book now!
What have you been up to lately? We'd really love to know Someone else might love it, and really want to go! If you've got ideas, suggestions or reviews, you can shout all about it on whatever channel you choose!
Let's go on a Picniq! Follow us on Facebook, Twitter or tag us on Instagram using #PicniqUK!