There are so many fun things in London to do and see,
From museums, galleries or a street market shopping spree!
The best part is so many of the activities are free,
London really is the place to be!
The Natural History Museum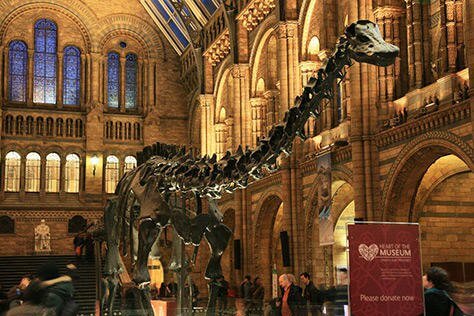 If you've got a budding Attenborough on your hands then they will love this museum! As you walk into the huge gallery you'll be greeted by a roaring T.Rex, and there really are so many brilliant exhibitions and displays showing our natural world! Don't miss the Darwin Centre where you can discover the wonderful world of science in action!  Find out more.
Handyside Gardens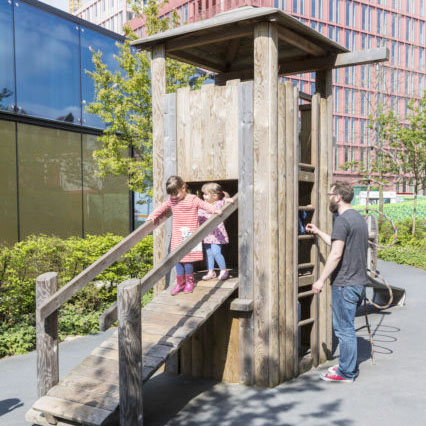 This is a little bit of heaven for the family to be found in the heart of London. A lovely landscaped park with pretty places to relax and delightful kids play area for the younger ones. Water passes through the park and kids can have fun pumping water into the rill. Find out more.
Science Museum
This museum is a definite hit with children (and adults) of all ages and it's definitely clear to see why! You'll get to explore space and see a piece of the moon, and get your adrenaline pumping in the flight simulator. Specially created for the younger visitors, a visit to The Garden is a must and will give them the opportunity to explore light and sound, as well as water and construction. Find out more.
The Tate Britain and Tate Modern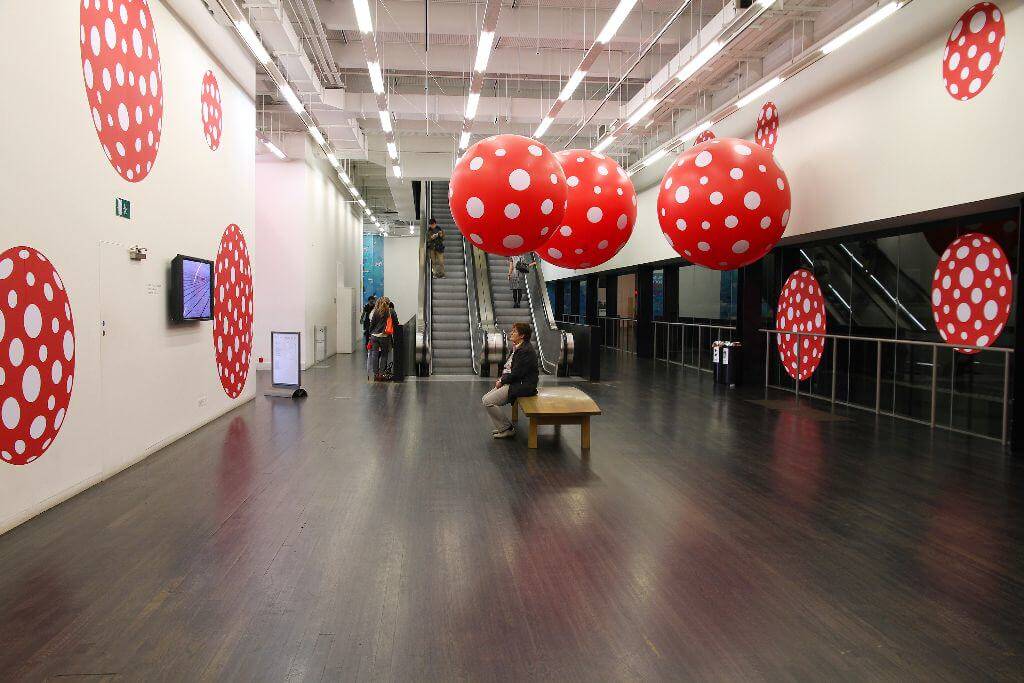 The Tate Britain in Pimlico houses a prestigious collection of British art from the 16th century to the present day. Its modern sister, the Tate Modern, is completely different with collections of 20th and 21st-century art. Both galleries are extremely family friendly, and to make your visit even more fun there are apps which you can download and activities to do as you make your way around. Find out more.
Horniman Museum & Gardens
This family-friendly, fun anthropological museum is set in a 16 acre landscaped garden which you can explore and has extensive collections of natural history as well as a magical aquarium. Other highlights include the Animal Walk where you can see alpacas, sheep, goats, rabbits and much more up close. Find out more.
Grant Museum of Zoology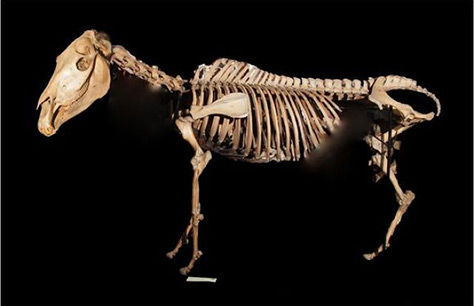 The Grant Museum of Zoology is a fascinating place to visit if you enjoy natural history. There are large collections of around 68,000 skeletons, mounted animals and specimens preserved in fluid which include extinct species such as the Tasmanian Tiger, the Quagga, and the Dodo. Find out more.
The British Museum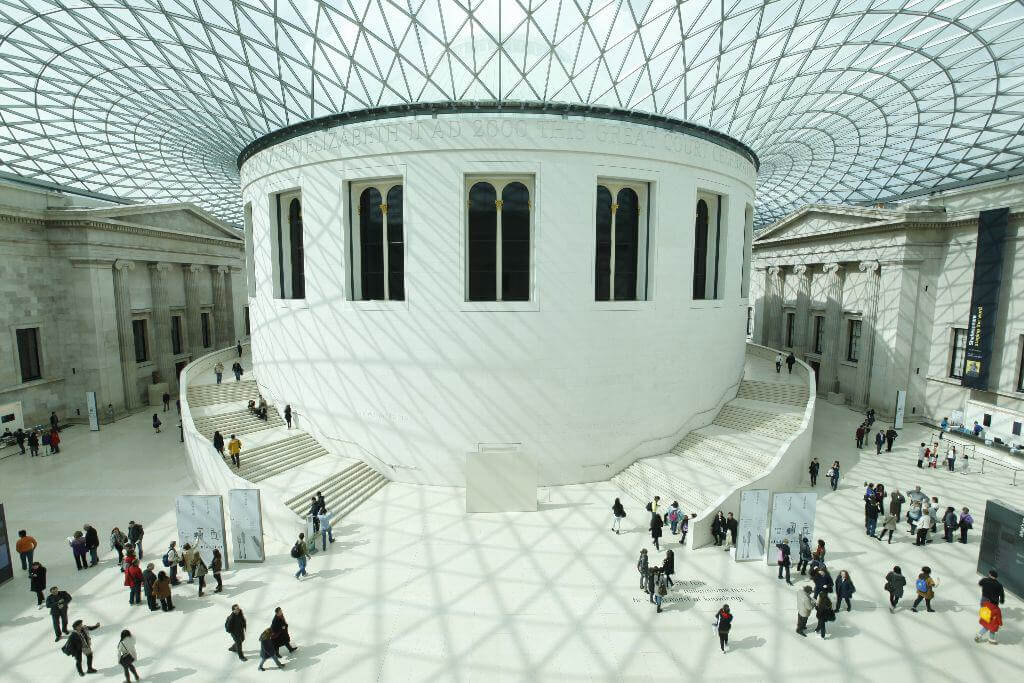 For a fascinating day out, the family will love The British Museum where you'll see displays on different aspects of art, culture and history! It is great for school kids and could even help with their school projects! A real highlight for the for the children include seeing the famous mummies from Ancient Egypt and the Rosetta Stone! Find out more.
Imperial War Museum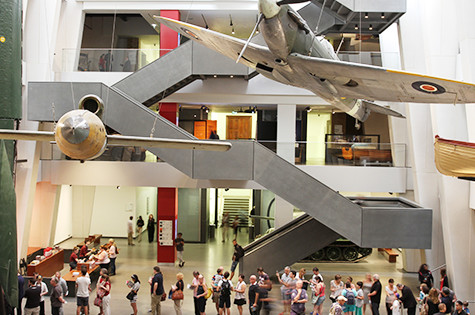 Bring the family here to learn about all aspects of war from seeing how families lived and coped during the war to tanks and Spitfires. There are sections on trench warfare, the Blitz, rationing and a whole section dedicated to the secrets of war. Find out more.
The National Gallery

This gallery is home to one of the greatest collections of Western European art in the world so you will definitely be guaranteed a fascinating day out. Catering brilliantly for family visits, you can take part in a Walk & Talk where an expert will take you through the museum bringing the paintings alive which will keep the kid's attention. There are a host of family tours and also workshops and activities throughout the year. The National Portrait Gallery, on nearby St. Martin's Place, is also free! Find out more.
London's Street Markets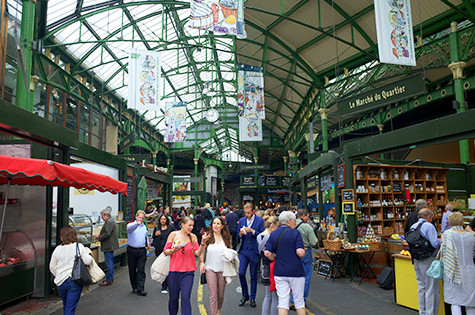 Even if you are not planning on doing any shopping, London's street markets are great for wondering and seeing the huge selection of goods on offer. Visit the Borough Market and browse through high quality local and international foods, or go to Camden where the covered Camden Lock market is surrounded by street stalls, shops, cafes and bars. There are numerous markets all over the city selling everything from antiques through to delicious foods!
Museum of London Docklands
The family will have a great day out at the Museum of London Docklands where they will discover the fascinating history of London's river, port and people! Inside the museum, you'll also find the fantastic Mudlarks gallery where there are lots of interactive features for children to enjoy. Split into two different zones with a soft play area for the younger children and interactive features for the older children to help them learn about London's Docklands. Find out more.
London's Parks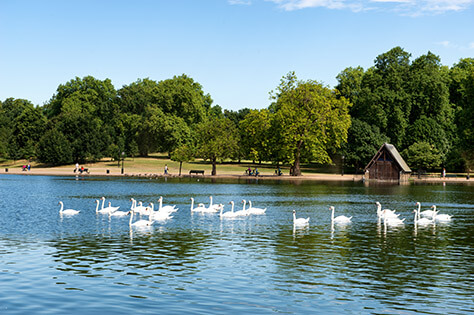 London's green parks are the heart of the city on sunny days, locals come to their beloved parks to have a coffee in the morning or a sandwich at lunchtime, to read a book, to meet friends, to fly a kite, play with the kids, picnic or just to hang out on a nice afternoon. Hyde Park, St James Park and Regent Park are the most central of London's parks, but there are many more on our website including Crystal Palace Park which is home to 33 Victorian dinosaurs! Find out more.
East London's Docklands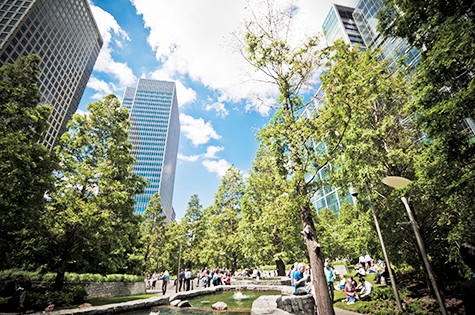 The East London's neighbourhood that is now called Docklands was once the location for one of the world's busiest ports. A quick walk around this area and you will see the transformation that has happened, there are riverside cafes, shops and restaurants, and you can walk to Canary Wharf from Tower Bridge along the Thames Path, or continue further towards Greenwich.
Urban Farms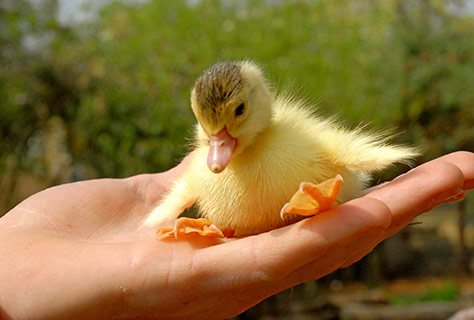 In and around London there are a number of farms that you can visit for free. You can meet an array of different animals, learn all about where your food comes from and enjoy being outdoors. Farms you can visit include Surrey Docks Farm, Spitalfields City Farm, Vauxhall City Farm, and there are many more on our website too. Find out more.
 Museum of the Home
Bring the children here to learn about how homes and gardens have changed over the last 400 years through exciting displays and interaction. Walk through period rooms from the 17th to 20th Centuries and learn how designs have adapted to the modern living of today. Check the website before you visit as they hold fab workshops for children which include rhyme time, craft, baking and storytelling! Find out more.
Diana Memorial Playground
The children will love this outdoor adventure playground which was built in memorial to the late Diana Princess of Wales and was inspired by the stories of Peter Pan. The centrepiece is a magnificent and fun wooden pirate ship. There's also a sensory trail, teepees, a beach around the ship and a selection of sculptures and toys to keep the children occupied. Find out more.
Ragged School Museum
Visit the Ragged School Museum to step back in time and experience life as a Victorian. There's a Victorian classroom that has been restored as if it were the 1870's and is equipped with authentic school desks, blackboards, easels, writing slates and even dunce hats! There's also lots of information on housing, education and work in the East End from the 1800's to 1900. Find out more.
Coram's Fields
One of the most child-friendly spaces in central London! You can only get through the gate if you have a child under 16 with you! At the park you will find a giant sandpit, an array of climbing frames to suit all ages, wheeled toys that can be borrowed, plus a city farm, all set within a walled garden! Find out more.
National Maritime Museum
Visit the worlds largest maritime museum which is filled to the brim with stories of adventure at sea. At the centre of the National Maritime Museum, there's 'The Giant Map' which is a space where you can delve a little deeper into the collections or join in with activities and events. There are a number of fun games for the family to play including building bridges across continents.  Find out more.
V&A  Museum of Childhood
The exhibitions within the Museum of Childhood will intrigue children and also take the grown-ups on a trip down memory lane! With artefacts dating from the 1600's to the present day, there's so much to see from photography to fashion and childhood. There are also plenty of activities organised just for the little ones including art activities and getting messy in the sandpit! Find out more.
Have you explored London recently? We'd really love to know! Someone else might love it, and really want to go! If you've got ideas, suggestions or reviews, you can shout all about it on whatever channel you choose!
Let's go on a Picniq! Follow us on Facebook, Twitter or tag us on Instagram using #PicniqUK!