It's September! This can only mean one thing… back to school! If you're looking for some fun filled (and free!) days out to savour the last few remaining days of the summer hols or places to take your curious little minds during the weekends once they're back in the classroom, then look no further! Here's a list of some of my favourite spots around the UK.
National Museum of Scotland, Edinburgh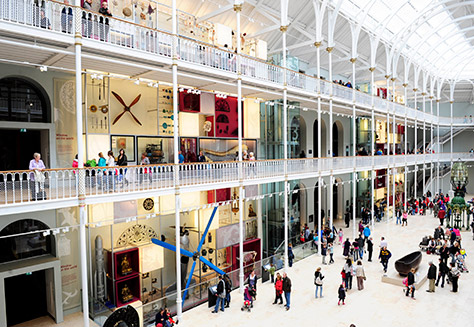 Learn all about Scotland's history at this fascinating museum! Your little historians will get to find out about the natural world, technology and art. Be sure to check their regularly updated exhibitions to see what's coming up this month! Find out more.
Menstrie Castle, Scotland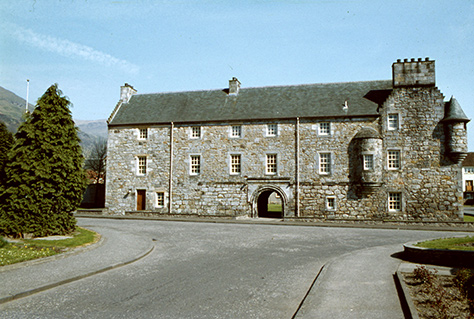 This three storey castle, which dates back to over 400 years, offers a fascinating insight into the history of its occupants over the years. These include Sir William Alexander, who became the first Earl of Stirling, and the famous military commander Sir Ralph Abercromby! Curious little minds will love the exhibits which have answers to a quiz hiding in them! Find out more.
National Railway Museum, York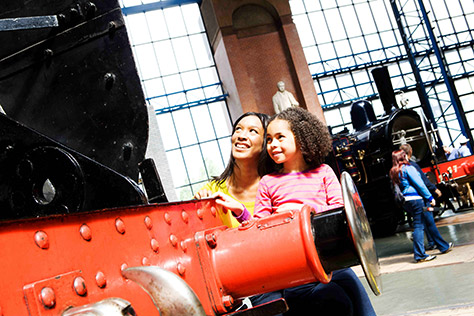 With over a million objects that cover 200 years of history, the National Railway Museum is the perfect day out for little train lovers! You'll get to see giant halls full of engines and railway legends, including Mallard, the world's fastest steam locomotive and an array of luxurious royal carriages. There's even an outdoor play area for them to blow of some steam, as well as live science shows, interactive exhibits and so much more! Find out more.
Library of Birmingham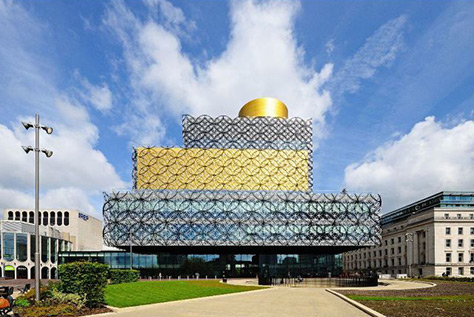 This modern library, located in Centenary Square, has 10 floors with over 400,000 books just waiting to be explored, as well as a studio theatre and gardens… perfect for your little bookworms! Outside you'll find the Amphitheatre, two outdoor terraces, children's spaces and a panoramic viewing gallery. Find out more.
Natural History Museum, London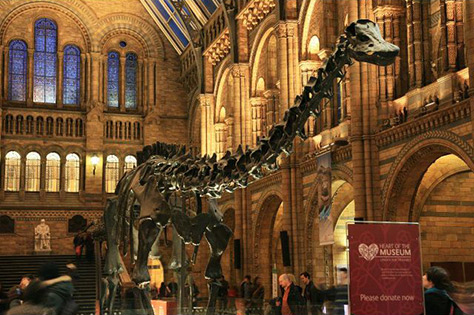 Your little budding archaeologists will love getting the chance to learn all about the natural world through amazing exhibitions and displays! Head to the Darwin Centre where you will discover science in action and collections. The Attenborough Studio is a fascinating audio-visual venue where you can learn all about life on earth. Find out more.
National Roman Legion Museum, Newport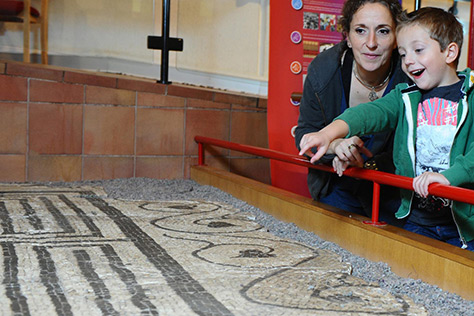 Head to the National Roman Legion Museum to step back to Roman times! You'll get to learn all about why the Romans were so dominant and how life just wouldn't be the same without them. Find out more.
Poole Museum, Dorset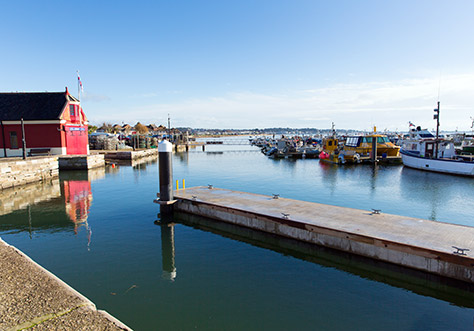 This museum, which is set within a converted 19th Century warehouse on the quayside in Poole Town Centre, offers displays from across the ages. These include an Iron Age Poole longboat, a vast collection of Poole Pottery and regular exhibitions. Why not go for a walk along the quay once you've finished browsing to take in some stunning views of the harbour! Find out more.
Scarborough Maritime Heritage
Run by lovely volunteers, this wonderful museum offers an insight into Scarborough's history. You'll get the chance to go on a guided tour, as well as see some fab displays all about the Viking settlement, shipbuilding, WW1 and the town's connection to the Titanic! Find out more.
Wolverhampton Art Gallery
Wolverhampton Art Gallery has lots of fascinating artwork that your budding little artists will love! As well as amazing pieces of art, you'll find temporary exhibits and permanent 18th century paintings. New pieces and events are added frequently so be sure to keep your eye on their calendar! Find out more.

Centre for Wildlife Gardening, London
Originally an old council depot, the Centre for Wildlife Gardening is now an award winning visitor centre for green fingered nature lovers! Budding little gardeners will learn all about innovative environmental building techniques at this demonstration wildlife garden, which has mini habitats, a wild flower nursery and some very well-used community raised beds. Family events are organised throughout the year so check out the website. Pick up some plants from their stall, not to mention a pot of Peckham honey from their very own hives! Find out more.
V&A Museum, London
This amazing museum, which is one of the world's greatest museums of art and design, has some wonderful collections on various subjects such as architecture, design, fashion, theatre and so much more. They also hold daily talks and tours, as well as regular workshops for your budding little artists to enjoy! Find out more.
Roskillys, Cornwall
This small and lovely family-run organic farm, which is set within the beautiful Cornish countryside, has lots of opportunities to meet and play with a variety of farmyard animals! You can take a stroll around the meadows and stop for an ice cream afterwards! Find out more.
Lydford Castle and Saxon Town, Oakhampton
Little historians will love learning about Lydford Castle, which rises above the gorge of the River Lyd and dates back to the twelfth century. It was known as a prison tower and the earthworks of the original Norman fort lie to the south of it! Find out more.
Towner Art Gallery, Sussex
This award-winning contemporary art gallery and museum, which dates back to the 1920's and is located on the South East England, has lots offers little culture lovers! Here you'll find major exhibitions of UK and international contemporary art, as well as a renowned collection of art from across the ages.  Find out more.
Amargh County Museum, Northern Ireland
Armagh museum is filled with collections ranging from local history and fine art to natural history and archaeology! The museum also has many temporary exhibitions throughout the year so be sure to check online for the up and coming events! Find out more.
Have we missed one of your free and educational family days out? Let us know! Don't forget to share your snaps on Facebook, Twitter and Instagram 🙂