There are two Bank Holidays and a half term in May! With so many days to keep the kids busy, we have collected together some suggestions for days out with no admission fee.
Wheels Festival Bournemouth, 29th – 31st May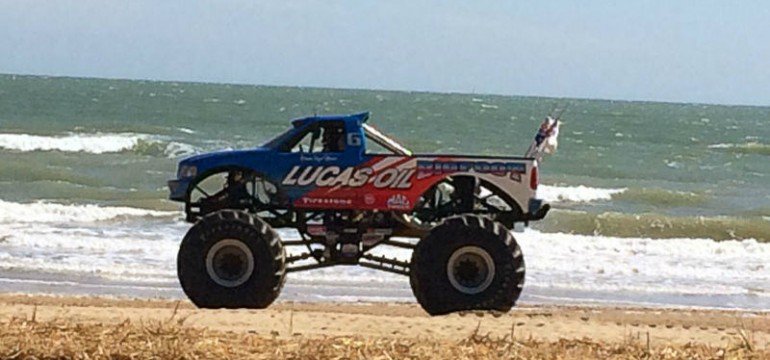 This is the UK's biggest FREE wheels themed festival event. There will be action-packed displays from F1 cars, motorbikes, skateboarders, BMX riders, supercars and vintage vehicles. With a lively schedule of family activities in and around Bournemouth Beach, make sure you pick up a souvenir programme so you don't miss a thing.
Click here for more information
Museum of London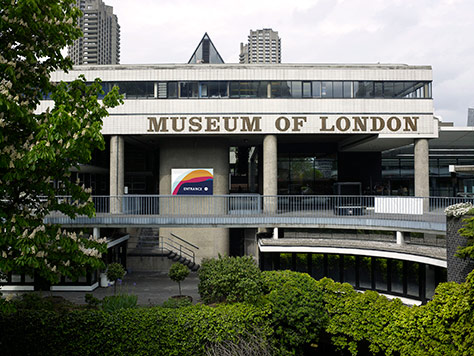 In this magnificent museum you can learn all about the turbulent history of London. Discover Roman London, medieval London and learn about how the city struggled through wars, plagues and The Great Fire. You will also find they have temporary exhibitions throughout the year so there's always something new to see.
Click here for more information
Camley Street Natural Park
Bring the children here to see wildlife in Urban London. Created from an old coal yard in 1984, it is now two acres of wild green space on the banks of Regents Canal. If you're lucky you might spot: reed warbler, kingfisher, various geese, mallard and a variety of bats. Family activities are organised throughout the year including pond-dipping and nature-watching sessions for children.
Click here for more information
St James's Park

This stunning park has acres of open green space right in the centre of London. There's plenty of room to have a picnic and play some games. You can also see the resident pelicans being fed between 2.30pm and 3pm every day.
Click here for more information
National Coal Mining Museum, Wakefield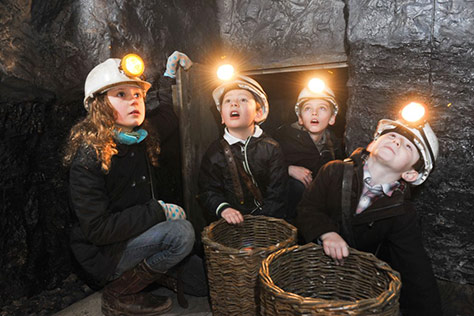 For a unique mining experience give this museum a visit. You will venture down 140 metres underground into one of Britain's oldest mines. Through interactive displays and exciting experiences the museum gives an insight into the hard-working lives of miners through the ages.
Click here for more information
The Wolseley Centre, nr Rugeley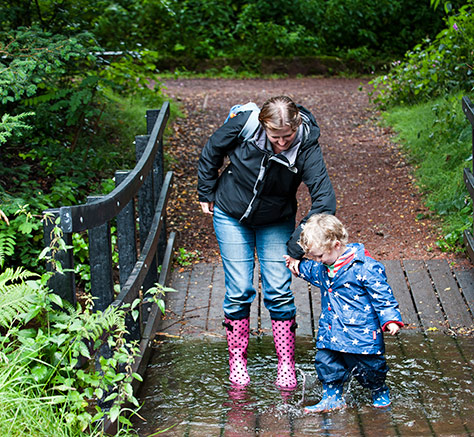 The Wolseley Centre is the HQ for Staffordshire Wildlife Trust and is a great place to visit for a couple of hours. There are 26 acres for you to wander through, you can spot wildlife and the children will enjoy the play trail, which includes a welly splash bridge, musical sculpture and lots of things to climb on and over.
Click here for more information
House of Marbles, Bovey Tracey, Devon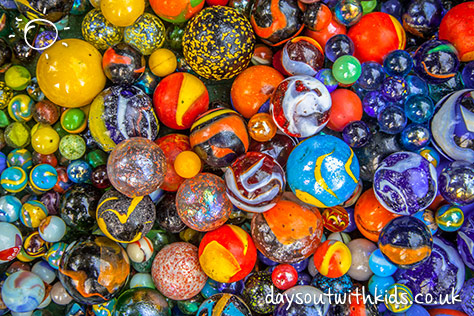 This working glass and games factory is open for people to visit. You can see some lass being made, or visit the games museum where you can see games from years gone by. On dry days you can also go outdoors and play skittles, chess, giant Jericho or even marbles in the Games Garden.
Click here for more information
Lickey Hills Country Park, Birmingham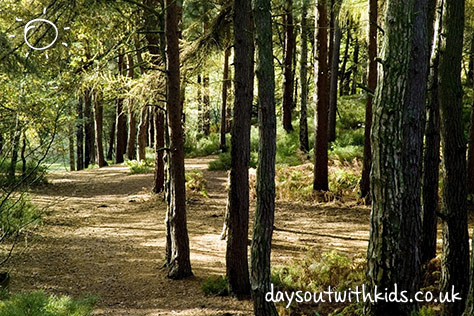 This beautiful park is located just minutes away from the city centre and has miles of walks and cycle paths crisscrossing the park. Whilst at the park you should spend time to look at the toposcope which stands 297 metres above sea level and was erected by the Cadbury family to celebrate the parks centenary. The kids will enjoy the adventure playground and there are some great sporting facilities for all the family.
Click here for more information
Ordsall Hall,  Salford, Manchester
Ordsall Hall is a wonderful place to visit with the family. This charming Tudor manor house was once home to an array of different people, including medieval gentry, Tudor nobility, butchers, farmers, mill workers and even a few ghosts! Surrounded by stunning gardens that you can take a stroll around where you can see a knot garden, herb garden and ornamental borders. Throughout the year there are history events and activities planned throughout the year.
Click here for more information
Brighton Fishing Museum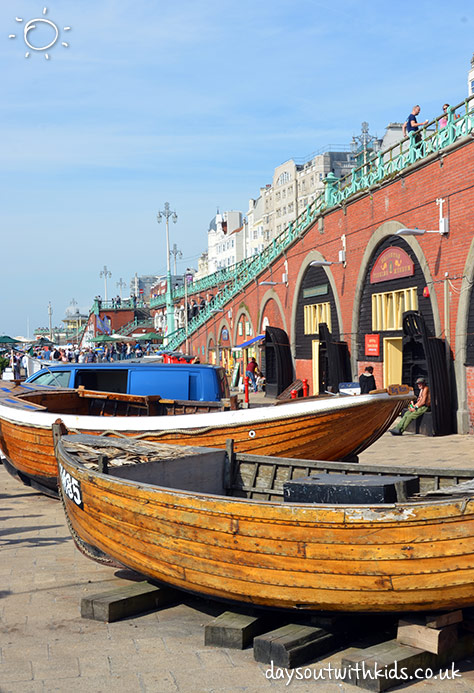 If you or your little ones are into fishing you will love the Brighton Fishing Museum. You can learn about the history of fishing and discover Brighton's past. There are displays of photography, paintings and memorabilia depicting Brighton's seafront and fishing history. The museums centrepiece is an impressive 27 foot clinker built punt boat, which is the traditional Sussex fishing boat.
Click here for more information
Rickmansworth Aquadrome, Hertfordshire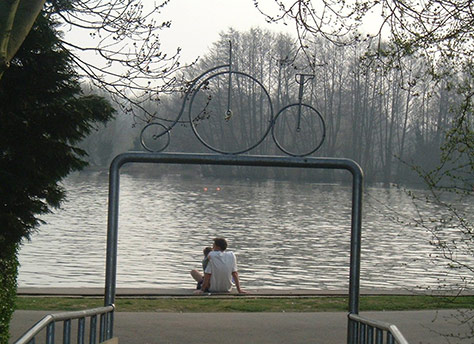 There's lots to see at this nature reserve! There are two huge lakes that are home to lots of wildlife which you can walk around, the kids will have hours of fun on the adventure playground, plus throughout the year there are a number of fun family events happening throughout the year.
Click here for more information
Derby Museum and Art Gallery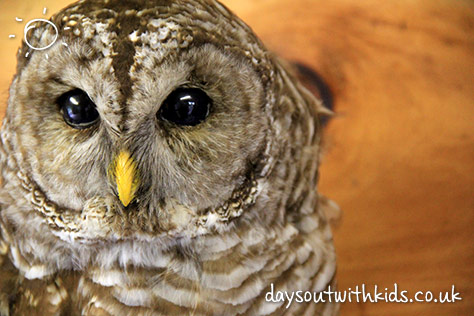 Derby Museum and Art Gallery has a range of exhibits exploring the history, culture and natural environment of Derby and the surrounding areas. You can see paintings by famous artists, archaeological finds, local regimental history and exhibits on natural science. They have a lively programme of events and temporary exhibitions throughout the year.
Click here for more information
Summerlee – The Museum of Scottish Industrial Life, Coatbridge, Scotland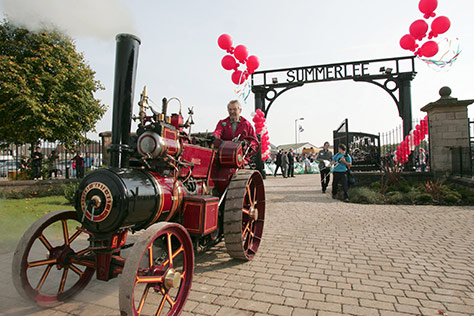 Summerlee was formerly one of Scotland's most important ironworks and is now a fun heritage museum. There are many attractions for the family to enjoy including Scotland's only operational heritage tramway, a recreated mine with guided tours, miners cottages and a play park. During the holidays they have various activities for children, as well as seasonal events for all ages and interests.
Click here for more information
Beecraigs Country Park, Linlithgow, Scotland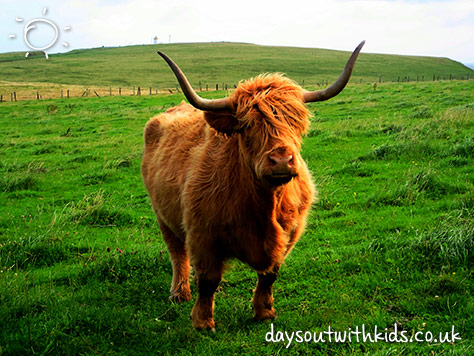 This huge country park has 370 hectares for you to discover. There's beautiful scenery to admire, excellent leisure facilities and a visitor centre. There are many trails around the park for the family to follow and there's an adventure playground for the children.
Click here for more information
Blaenavon Ironworks, Blaenavon, Wales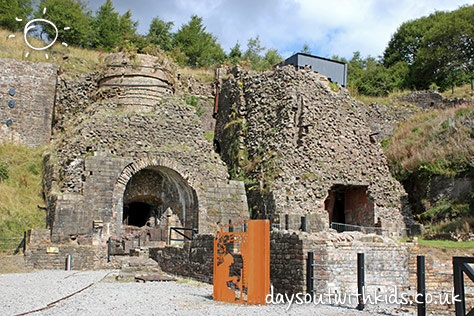 For a great day out bring the family here to learn all about the Iron industry through the exhibitions, interactive features and reconstructions. You can learn about the international significance of the iron industry and the scientific processes involved in the production of iron. You can explore the grounds, walk along the train routes and explore the ruined buildings.
Click here for more information
Murlough National Nature Reserve, Dundrum, Northern Ireland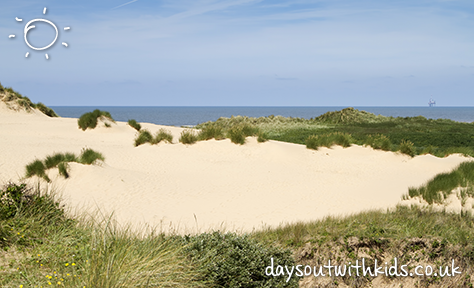 If you fancy a day outdoors exploring then consider visiting this wonderful nature reserve that is a fragile 6,000 year old sand dune system. It is a fantastic area to go walking and bird watching because of its location on the edge of Dundrum Bay and the Mourne Mountains. There is a network of paths through the dunes, woodland and heathland for you to follow, where you might see an array of butterflies and wild flowers as well as access to some beautiful beaches. Family events are held in the holidays so make sure that you check out the website for the latest.
Click here for more information
If none of these are near you then head on over to our website, type in your town/city and then click the free button on the filter selection for some suggestions.