It's time to start thinking about the Summer Holidays and we have once again been looking for free days out with kids all over the UK. This month there are family events and some fab attractions.
Archikids Festival 2015, London, 25th & 26th July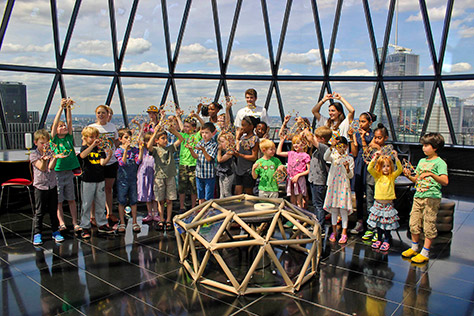 Have you always wanted to see inside some of London's most famous buildings? Over the weekend you will get the chance to go to the top of The Gherkin, see the roof gardens of Bevis Marks, the tunnels of Liverpool Street Station and many more.  There will also be over 30 workshops taking place aimed at inspiring children about the city's buildings. The packed schedule of events includes scooter trails, kite clubs, film competitions and building explorations.
Click here for more information
Sky Garden, London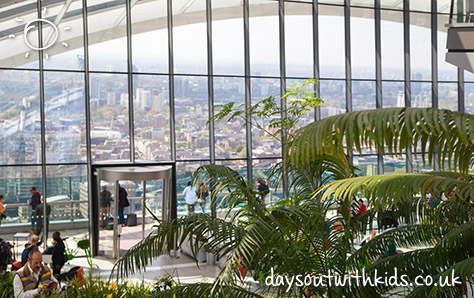 If you are in London visit these gardens which are the highest in London. Wander around landscaped gardens, open terraces and observations decks to see stunning views over London. Entry is free but must be pre-booked via the website.
Click here for more information
Great North Museum, Newcastle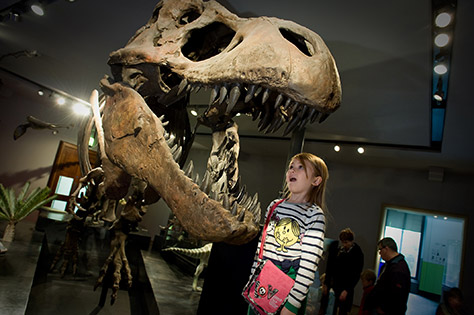 Inside this museum you will find dazzling displays about the wonders of the natural world and the history of the local area. Highlights include a life-size replica of a t-rex skeleton and the interactive model of Hadrian's Wall. Through a range of hands-on activities and displays you can learn all about the animals that are in the collections, plus there are even some live animals for you to watch and admire.
Click here for more information
Cardiff Bay Beach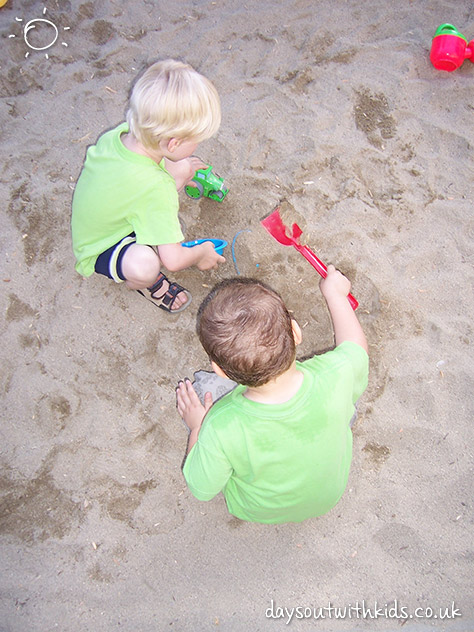 Visit Cardiff Bay this summer and you will find a giant urban beach! There's going to be deckchairs to relax in and giant parasols, plus live music and family entertainment. The kids will love the sandpit, shallow water play area and the traditional fairground rides.
Click here for more information
Craigtoun Country Park, Scotland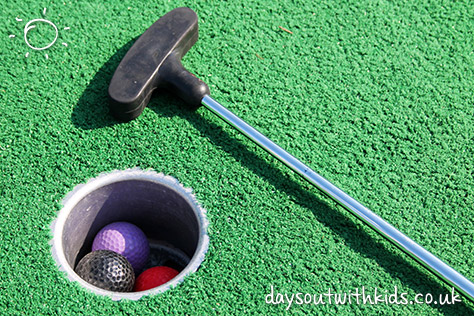 This country park has lots to offer families looking for a fun day outdoors. There's acres of beautiful landscaped parkland, an adventure playground, trampolines, crazy golf and lots more. There's even a miniature railway that goes around the park which is one of the oldest in Scotland.
Click here for more information
Horrible Histories at IWM North, Manchester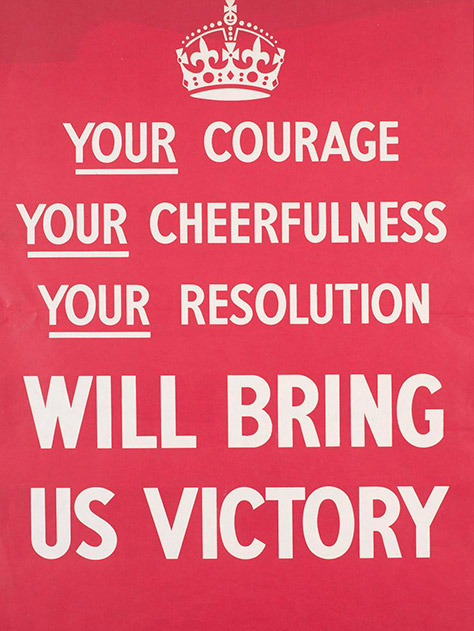 This summer there's an exciting new exhibition at the Imperial War Museum North called Horrible Histories Blitz Britain. The exhibition sees the IWM North and Horrible Histories team up to reveal some terrible truths about The Blitz. The family will be able to experience what it was like during a 'blackout' and your noses will be tested by some of the stinky smells, including pigs bins and ration stew. You can also hear personal accounts, watch videos and see a range of fascinating objects relating to The Blitz.
Click here for more information
Shorne Woods Country Park, Kent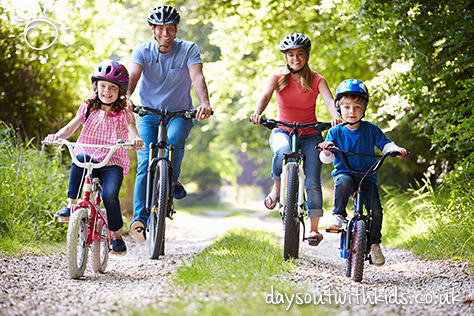 There are 292 acres of rolling woodlands, wetlands and meadows for the family to explore at Shorne Woods Country Park. Follow the marked paths to explore the park and there are superb facilities such as the eco-friendly visitor centre, sensory garden, orienteering, fishing lakes and play areas to keep everyone happy.
Click here for more information
Mount Wise Park and Pools, Devon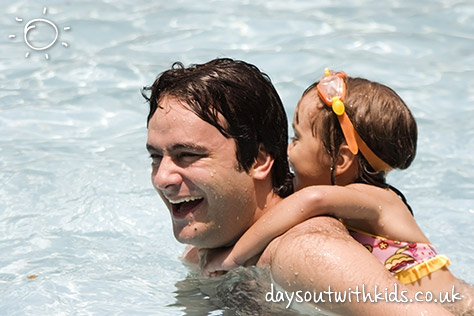 This hidden gem of a park has spectacular views over the Royal William Yard, Plymouth Sound and across the Hamoaze to Mount Edgcumbe. There are three open air swimming pools for the family to cool off in (for free) and a play area for the children.
Click here for more information
Meet the Real Robin Hood, Chesterfield Museum, 28th July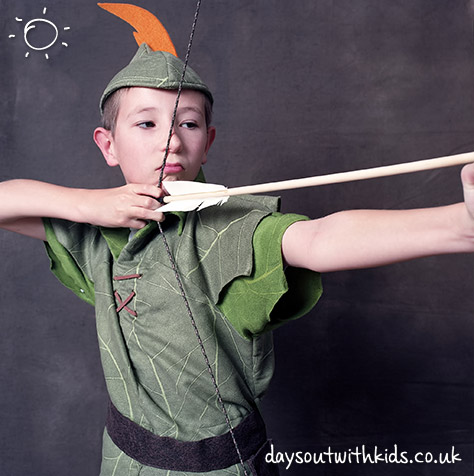 Did you know Robin Hood's real name was Robert de Kyme? Bring the family along and find out the truth behind the myth, why was he outlawed and did he really steal from the rich to give to the poor? Also, make sure to look around the museum to learn all about the rich history of Chesterfield.
Click here for more information
Graves Park, Sheffield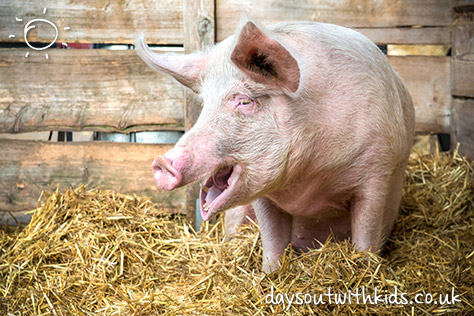 Graves Park offers a little bit of country in the city and has all sorts of facilities for families to enjoy. There's a rare breeds farm with sheep, goats, donkeys, waterfowl, cattle and pigs for you to meet, plus playgrounds, ponds with ducks and acres of space for the kids to play.
Click here for more information
MB's Fun House, Great Yarmouth

This indoor play area doesn't charge an admission fee! Inside the kids can spend hours on the slides, in the toddler zone, climbing the cargo nets, getting lost in the ball pool and lots more. For the big kids (adults) there is a fully licensed bar, air con, central heating and a big TV.
Click here for more information
The World Museum, Liverpool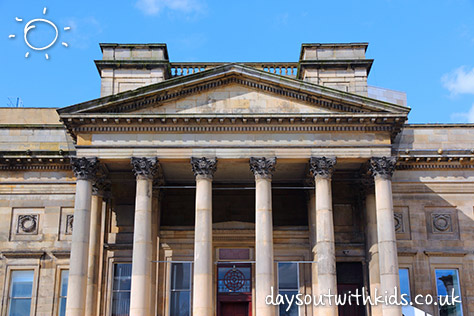 The World Museum has world-class shows and displays exploring the seas, cultures from around the world and human history. You can see a range of fascinating objects on display including Egyptian mummies, Samurai armour, casts of dinosaur bones, meteorites and many more treasures. There's even an aquarium where you can see a rainbow of fish from places such as Australia or even Anglesey.
Click here for more information
The Tallship at Riverside, Glasgow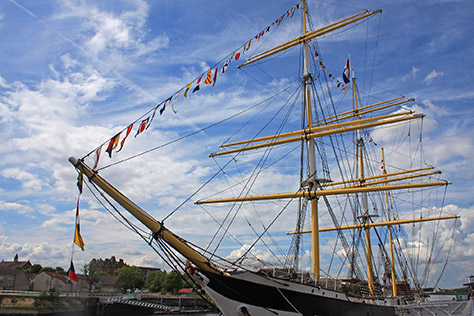 The beautiful tall ship is one of many that were originally built in Glasgow's shipyards and is one of the few surviving today. Bring the family here to explore the refurbished interior that is now a museum.  You can grab an audio guide which is a fun way to learn the history. There's also a mini cinema and an under 5's play area in the cargo hold.  Such a great it's hard to believe that it's free!
Click here for more information
You can search through our blog for hundreds of more free days out and city guides with free days out in major cities around the UK.