We've searched the UK for the best FREE days out this August, but if you want even more then don't forget to check out our website ! All you need to do is type in your postcode or town, then in the top corner press the filter button, click 'free' and your results will appear! 
Museum of Childhood, London
A great place to bring the whole family, with exhibitions that will intrigue the little ones and also bring on nostalgia for the bigger 'kids. The interactive displays are regularly changed  and relate to childhood, design, photography and fashion. Collections span from the 1600s to the present day. This summer there's an exciting  Alice in Wonderland exhibition, full of garments, photos and illustrations to show how Alice has been portrayed around the world!
Click here for more information
Museum of London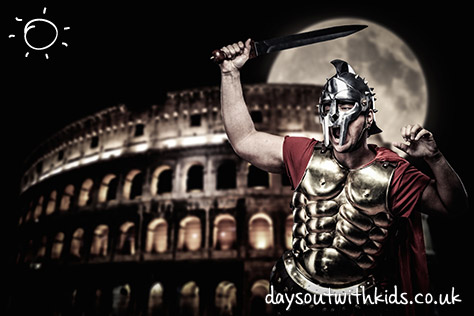 Discover London's magnificent and interesting history at this museum! Learn about Roman London, Medieval London and how the city struggled through the war, plague and The Great Fire. This summer there's a Roman theme and you will learn all about amphitheatres and the mighty gladiator games. Kids can enjoy a range of activities including crafts and storytelling sessions.
Click here for more information
Freightliners Farm, Islington, London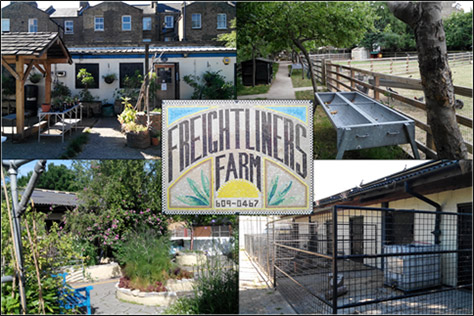 Enjoy a day of fun on the farm! Visit the farmyard animals and pet the rabbits, chickens and goats. Learn all about the farm, animal care and horticulture during your visit. This summer they have an action packed schedule of activities for children, from craft workshops to learning about creepy crawlies.
Click here for more information
The Collection, Lincoln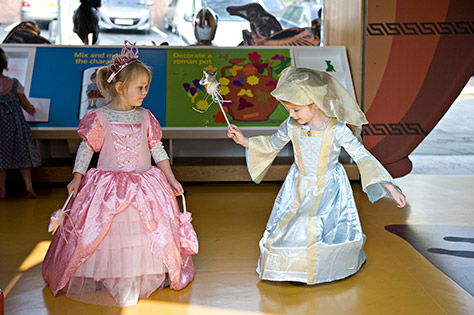 Inside The Collection there's an art gallery, archaeology museum and a fantastic free kids activity centre. There's something to interest all ages with activities such as dressing up, creating mini artworks and interactive computer games. Throughout the archaeology museum you will learn all about Lincoln's fascinating history with exhibits reaching all the way back to the Stone Ages, plus the art gallery holds a huge collection of fine art for you to admire including many classical paintings and sculptures.
Click here for more information
Science Bank Holiday, Discovery Museum, Newcastle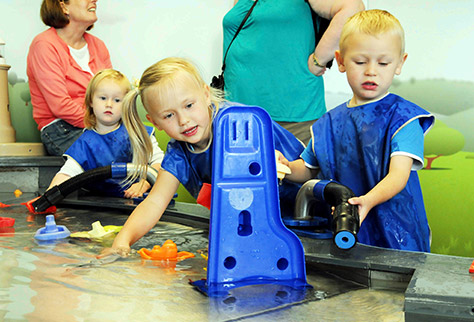 Discovery museum is full of fascinating and engaging exhibitions that explore the wonders of history, science and technology. Over the August Bank Holiday Technology Tom is visiting the museum with lots planned for the kids to join in with. They can have fun in one of the brilliant interactive workshops and learn about how the North East area has contributed to the science and technology industry of today.
Click here for more information
Coventry Transport Museum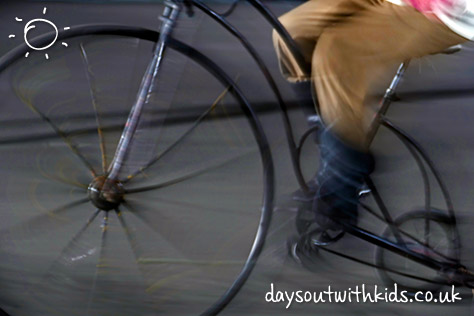 As the birthplace of the British cycling and motor industry Coventry is the natural home for this transport museum. Throughout the museum you will look back at the history of road transport and discover the earliest cycles and cars on earth. With 300 cycles, 120 motorcycles and over 250 cars there is plenty to see! This summer costumed characters around the museum will bring history to life, you can even join in the fun and dress up too!
Click here for more information
Redwings Horse Sanctuary, Norfolk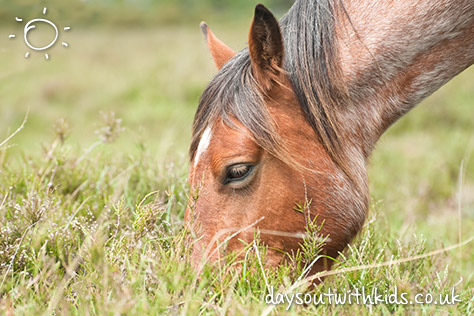 The summer months are a great time to visit this horse sanctuary as they have a number of fun activities planned. The children can pick up an activity pack, there are guided walks that you can join to meet some of the resident horses and the children can join in with the hands-on grooming sessions.
Click here for more information
Ipswich Museum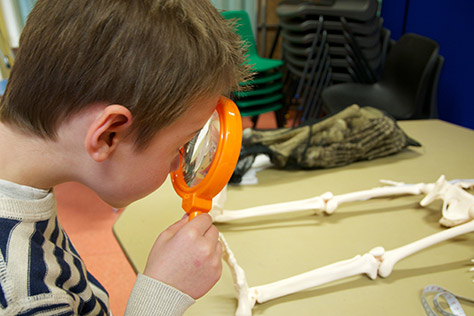 Take the family to this hugely fascinating and unique Victorian museum 'stuffed full' of taxidermy animals and exhibits telling the story of Ipswich's past from the Iron Age to Romans and Saxons. There are interactive displays and activities for children to enjoy. a
Click here for more information
Geffrye Museum, London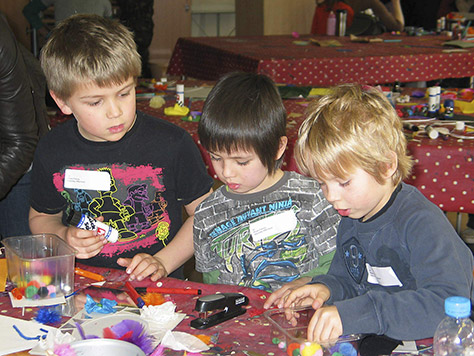 This summer at the Geffrye Museum there are lots of free activities on offer including three weeks of fun exploring the beautiful gardens and period rooms. There will also be workshops where the kids can create candles, potions and drinks inspired by what grows in the garden.
Click here for more information
Lower Leas Coastal Park, Kent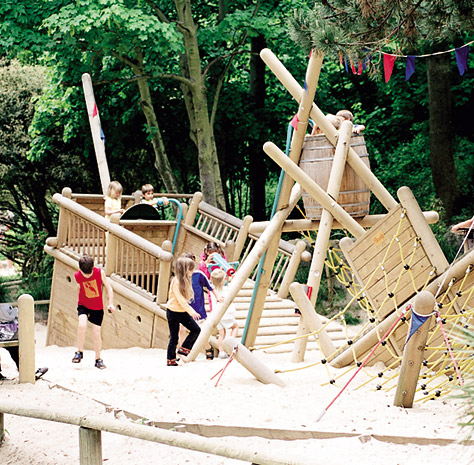 This popular coastal park is between Folkestone and Sandgate and is split into three zones; The Wild Zone, The Fun Zone and The Formal Zone. Lots of fun will be had exploring the impressive playground, which has something all ages from babies through to teenagers. Take along some food as there are picnic tables and BBQ areas dotted around for you to use. The park is in a superb location right next to the beach.
Click here for more information
Falmouth Art Gallery, Cornwall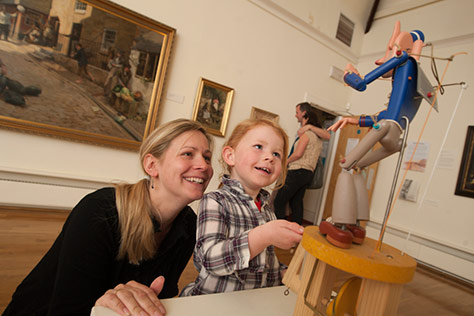 Pay a visit to this fantastic art gallery which is run by a friendly team who organise a range of creative sessions themed around their current exhibitions. The gallery itself has a collection of over 1,700 artworks including photography, contemporary prints, children's illustrations and works by the British Impressionists.
Click here for more information
National Slate Museum, Llanberis, Wales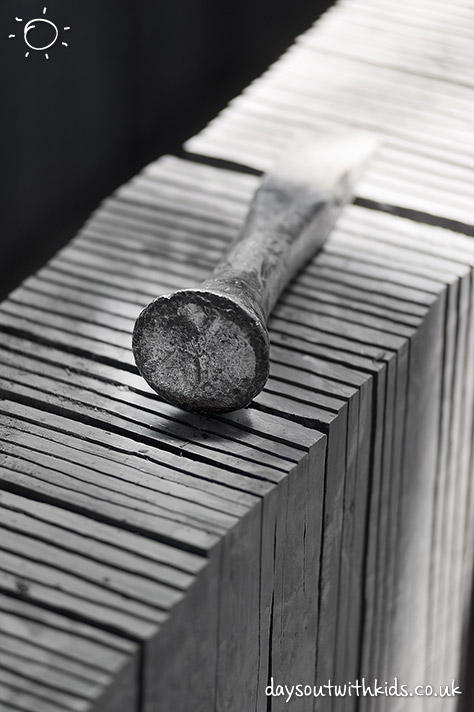 This engaging museum tells the story of the Welsh slate industry. Travel back in time as you walk around the workshops and buildings, which look as though the workers have just downed their tools and left! There are regular demonstrations including slate splitting and about how UNA the quarry engine actually works. Pick up some activity booklets for when you make your way around such as the Children's Passport, the Quarrymen's Houses booklet or the Art Cart booklet.
Click here for more information
RSPB Lochwinnoch, Paisley, Scotland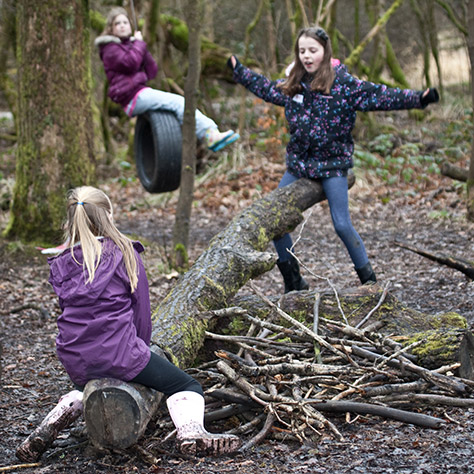 One of the last wetlands left in west Scotland. Bring the family here to spot swans, pigeons and a wide variety of ducks and other wildlife. There is a visitor centre where you can buy bird food before heading out on one of the nature trails where you will find a number of hides. This summer they have an exciting line up of events for families to enjoy including arts and crafts, camping skills workshops and much more.
Click here for more information
Don't forget to visit our website to find more 'Days Out With Kids' near you!