This summer there's an incredible amount of exciting exhibitions happening all over the country. You can disappear into the world of Alice in Wonderland, discover the mysteries of the universe and even become a Viking! Here's our pick of the best exhibitions.
Cravings: Can your food control you? London Science Museum,  July – January 2016
In this fun and interactive exhibition you can learn all about why you love and hate certain foods. There's lots of hands-on features for you to discover including an artificial gut that you can watch whirring away, experiments on flavour perception and even some whacky dining utensils that can trick your sense of taste. For children aged 8+
Click here for more information
The Wonderland Gallery at Ripleys Believe it or Not, London, July –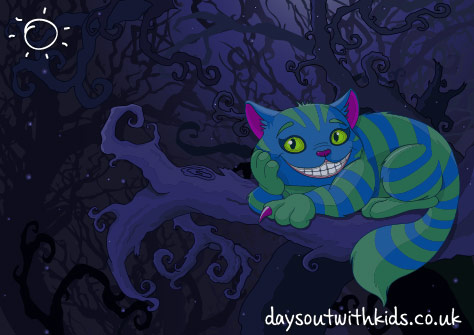 Ripley's is celebrating the 150th anniversary of the Alice in Wonderland story with an entertaining pop up gallery this summer. Tumble down a rabbit hole and see yourself very big or very small just like Alice! There are plenty of other Alice themed adventures to join in with together with the rest of weird and wonderful exhibits Ripley's has to offer everyone in the family.
Book with Days Out With Kids to get 2 tickets for £29!
Horrible Histories Blitz Britain IWM North, Manchester, July 15- April 2016
This summer there's an exciting new exhibition at the Imperial War Museum North called Horrible Histories Blitz Britain. The exhibition sees IWM North and Horrible Histories team up to reveal some terrible truths about The Blitz. The family will be able to experience what it was like during a 'blackout' and your noses will be tested by some of the stinky smells, including pigs bins and ration stew. You can also hear personal accounts, watch videos and see a range of fascinating objects relating to The Blitz.
Click here for more information
Light Fantastic, National Media Museum, Bradford, 18th July – 1st November
It's the UNESCO international Year of Light and as part of the celebrations the National Media Museum have put together an exhibition where you can explore the wonders of creating and capturing light. Be dazzled by the various art installations and even make some of your own light creations. Throughout the summer there's going to be lots of hand-on activities, workshops and shows in conjunction with the exhibition.
Click here for more information
Fossils & Funny Bones, Satrosphere Science Centre, Aberdeen, 18th June – 30th August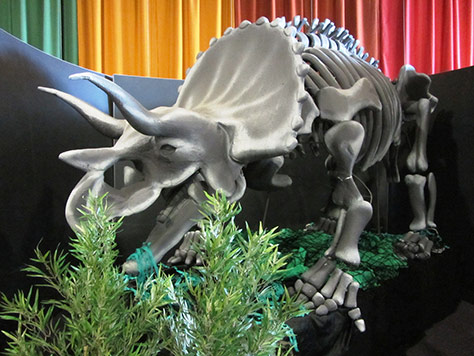 This summer at Stratosphere Science Centre there's an amazing multisensory exhibition. Take a big step back in time and be palaeontologists exploring the remains of the kinds of life species that once roamed our planet. There will be plenty of interactive investigation stations and chances for role-play, physical play and storytelling too. Look out for exciting demonstrations and experiments mixing science and fossils.
Click here for more information
Dinosaurs Alive, Longleat Safari & Adventure Park, Warminster, Save 20% on tickets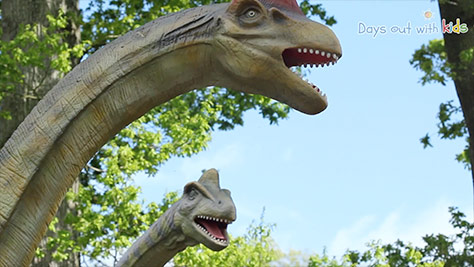 Over the summer months you can experience a brand new attraction 'Dinosaurs Alive' at Longleat Safari & Adventure Park. Walk amongst some giant dinosaurs who come to life around you. Budding palaeontologists can enjoy the dinosaur discovery zone where they can test their skills and knowledge.
SAVE 20% on tickets with 'Days Out With Kids', BOOK HERE
Techniquest, Cardiff, 18th July – 6th September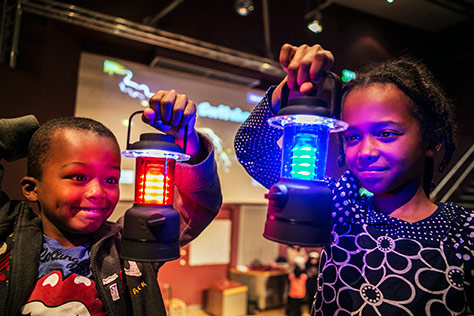 Techniquest in Cardiff will  be celebrating the International Year of Light this summer. They have a new show called 'Switched On' where you will learn all about the light we can and can't see. Discover how different lights are used in astronomy and medical science, plus what colour light is.
Click here for more information
Illuminasia, Blackpool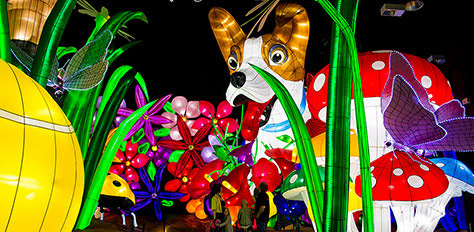 If you are in Blackpool this summer be sure to check out the dazzling new attraction Illuminasia! You will find worlds of illuminated fantasy including 'The Deep' where you will see sharks, jellyfish and other marine animals. In 'The Land of Giants', walk amongst the bugs, beasts and plants where you will be the smallest thing around! There's seven zones in total for you to explore and even a laser show!
Just £25 for 4 people! Book here!
The National Cold War Exhibition, RAF Museum Cosford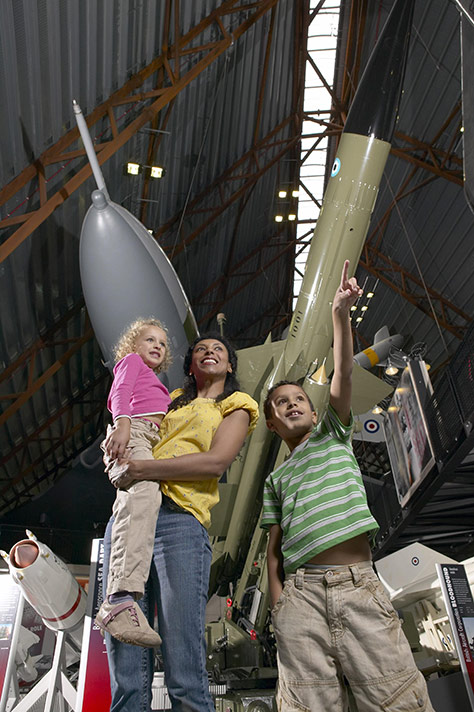 Inside The National Cold War Exhibition building there's lots of fascinating aircraft suspended in flying altitudes, iconic cars, models and audio visual hotspots all telling the story of the cold war. This is the only place in the UK where you can see Britain's three V bombers the Vulcan, Victor and Valiant.
Click here for more information
Cosmic, Cambridge Science Centre, 23rd July- 30th June 16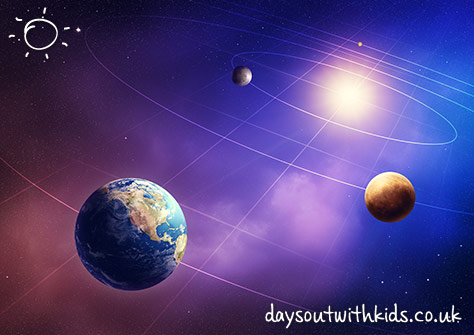 Calling all astronomers and future astronauts!  This summer the Cambridge Science Centre has a whole host of space themed exhibits and exciting shows for the family to enjoy. You can examine  a real rocket engine up-close, learn about how and why the planets orbit the Sun and even try using a vacuum whilst wearing a pair of astronaut gloves!
Click here for more information
Red Bull Stratos – Mission to the Edge of Space, Magna Science Centre, 24th July 2015 – 31st August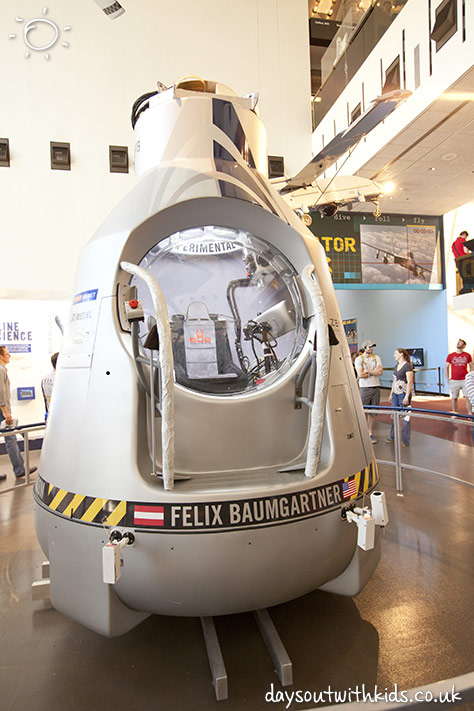 This summer Red Bull are showcasing their Stratos exhibition at this brilliant science centre. In 2012 Felix Baumgartner travelled to the edge of space and leapt, breaking a massive eight world records! The jump pushed the boundaries of technology with both the suit and the capsule he travelled in to reach the edge of space (128,000 feet). Take the family along to learn all about the massive feat and the technology that was involved to achieve it.
Click here for more information
The Vikings at National Maritime Museum, Falmouth, Until January 2017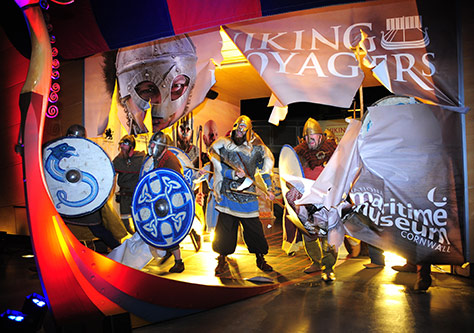 Always thought the Vikings were just blood thirsty raiders? Learn more about the success of the Vikings and all about their culture in this fascinating new exhibition. There's a 14m full scale replica cargo ship that you can climb into and a complete 6m Viking boat with hands on weapons and tools just as if it were 1,000 years ago. Throughout the holidays there's going to be lots of Viking based activities including Viking sleepovers, Viking battle re-enactments on 'Thorsdays', every Thursday and there's even going to be a Nordic menu in the café.
Click here for more information
The Innovation Race, Museum of Science & Industry, Manchester, Until March 16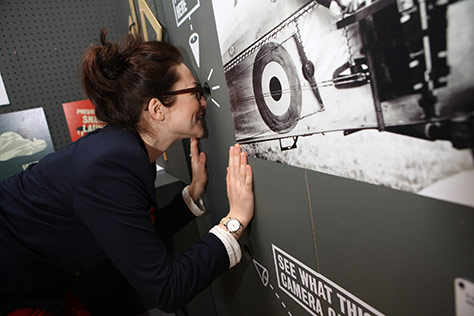 In 1915 Britain had a severe shortage of munitions and something had to be done! In this exhibition learn all about how the Manchester Makers responded. Learn about the innovation, invention and ingenuity of this period. There's hands-on gadgets and innovation stations for the children to play and learn, plus you can even learn why British victory could have been determined by a seagull!
Click here for more information
Robot Summer, W5, Belfast, 27th June – 30th August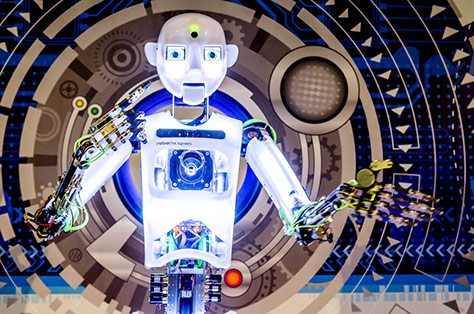 A life sized humanoid robot will be arriving at W5 this summer. RoboThesbian can move, speak educate, interact and entertain, and you can control him using a touchscreen panel! Once you have been amazed by RoboThesbian have a go at Rogue Robot, an exciting laser tag game where you will learn how to use phasers to deactivate robot targets.
Click here for more information
Charles Darwin Exhibition, Down House, Kent


On the first floor of Down House you can learn all about Charles Darwin's scientific work and the controversy it provoked. Pick up one of the interactive guides to delve deeper into the great man's history and to learn more about all the fascinating objects that are on display.
Click here for more information
Let us know if you have been to any amazing exhibitions that we might have missed!