This year is our 2nd visit to Camp Bestival and we loved it even more! With a great line up of musical, dance and comedy acts, loads of activities for the kids and a fun, party  atmosphere it was a perfect weekend of family time (with lots of grown up fun mixed in!)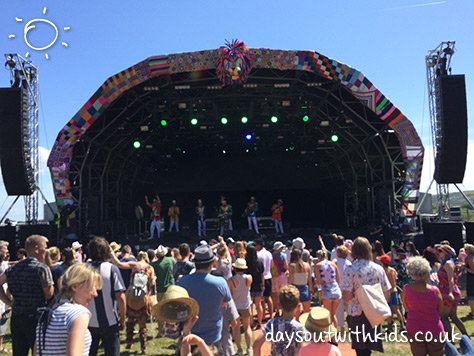 This years festival was blessed with glorious sunshine, we made our way there in busy, but not awful traffic, with our 3 & 4 year old, plus our newest arrival of 7 weeks!  I was a little apprehensive this year due to taking our youngest and this meant that I practically took our whole house along 'just incase!" but I needn't have worried, there were lots of tiny ones at Camp B and thought has gone in to making the whole experience ultra family friendly!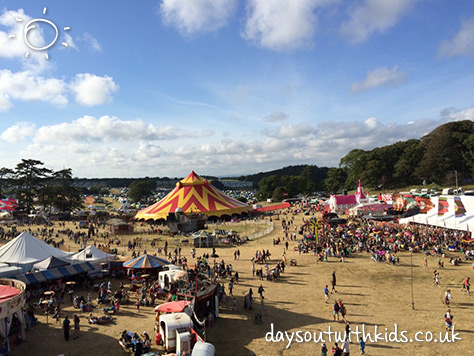 The vibe at Camp Bestival is a really friendly party atmosphere. The line up is well thought out, plus incredible thought has gone into making it as easy as possible for families to have fun- from the 'Baby Chill Out Tent' to the 'Kids Kitchen' for food and importantly, lots and lots of toilets!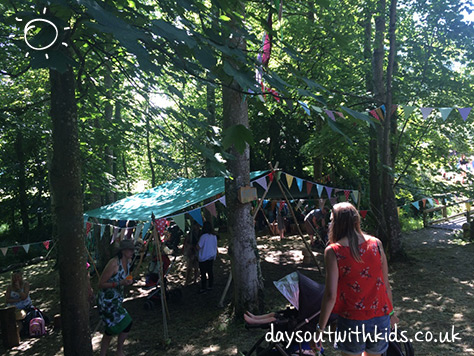 The highlight for our kids, as always, was The Dingly Dell. They 'sieved' the mud for treasure, made sparkly water 'potions' and 'mud pies', getting absolutely caked in mud in the process!! We spent hours in this area, which was lit beautifully at night (by fairies according to my kids!) We even joined the hundreds of other families there at 11pm one evening wearing the kids out on swings, slides and climbing equipment! This area is so lovely I always come away wishing I could create something similar at home (but never manage too!!!)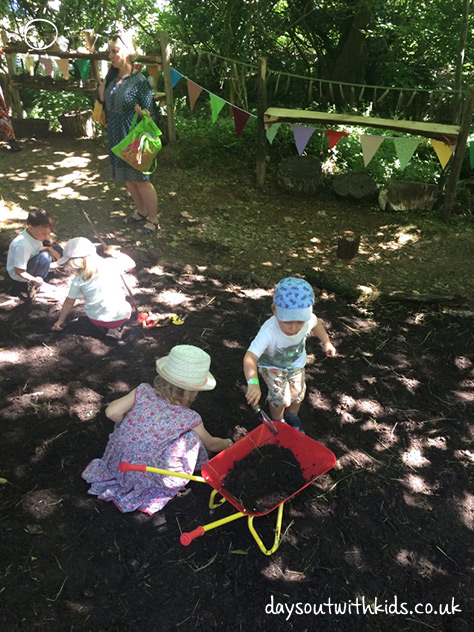 The children also loved the brilliant shows in the Children's Field, enthusiastically attempted circus skills such as tight rope walking and hula hooping and enjoyed chilling with the arts and craft activities.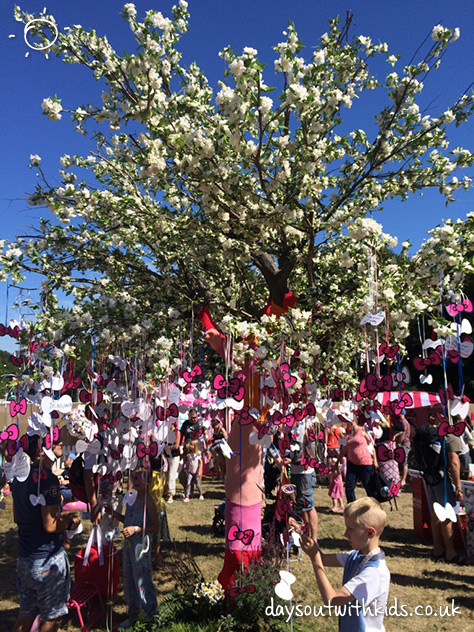 If your kids love craft it's worth noting that by the Sunday afternoon some of the craft tents start to run out of things, so it's worth making time for this earlier during the festival. My two were really disappointed not  to be able to make pom poms as the fabric had run out, however we were 'saved' by the super friendly 'Caz and Jo' whose craft area had a never ending supply of foam shapes to decorate with glitter, ribbons, gems and all the other bits and bobs that kids love!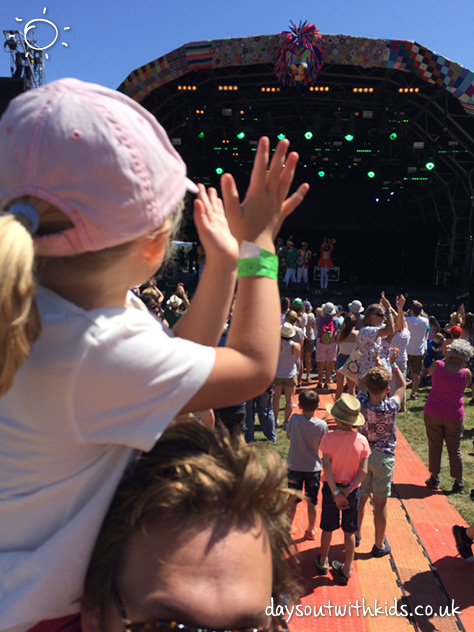 Mr Tumble performed an all singing, all dancing interactive act to a packed field, which was perfect for our young children. The other shows such as Dick and Dom and Steve Backshall played to a similarly enthused audience.
For us the highlights were definitely the Kaiser Chiefs. Somehow we managed to dance and sing our way through the whole performance with 3 sleeping children racked up various pushchairs and carriers! Ricky Wilson did a great job of getting a crowd of Mums Dads and kids involved and tailored the act to keep the family audience rocking'!
The close of the festival is marked by a firework extravaganza set to music. This is a 'wow' moment as the Castle is lit up and used as a backdrop to an amazing display.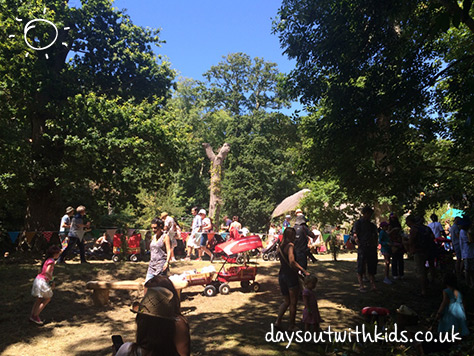 It can be busy getting in and out of the festival, however I felt that this year the festival was really well sign posted which made things easier and kept traffic moving. Facilities in the festival are good, parking is easy, food choices are excellent, there are lots of toilets (including kids loos which meant 'accidents' were avoided as theres no queuing for them!) and showers, the longest wait we had for a shower was about 15 mins. The site is a little hilly which is worth bearing in mind, however it doesn't put anyone off taking a pushchair or dragging a trolley of kids around!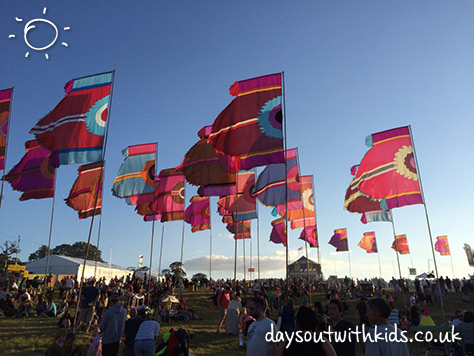 Security around the site is great. The attendants were really helpful and on hand to help with lost children etc- this process has been really well thought out and all children have wristbands with a parents contact number on. The whole atmosphere is friendly- I lost my phone at one point and was so worries that I had lost photos etc, but I shouldn't have been concerned- it was handed in within 15 mins….it's just that kind of place!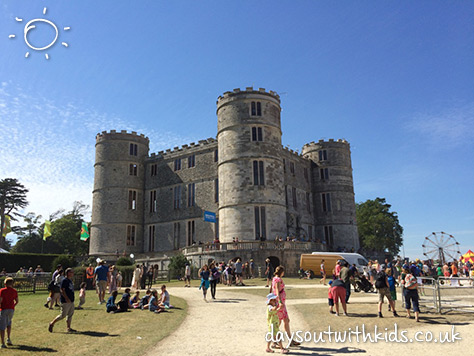 All in all a wonderful weekend of playing, singing, dancing, partying with kids on your shoulders and….um….eating!!! Will we be back next year?…..definitely!