If you're looking for the ultimate family day out with lots of fab activities including an interactive exhibition, woodland play area, cycle and boat hire and even water zorbing then look no further than the beautiful Holkham Hall.

The parkland surrounding this magnificent mansion covers a vast 3,000 acres. It is the home of the 8th Earl of Leicester with generations of his family living here dating all the way back to 1760. Holkham offers a unique range of family activities! Little historians will love marveling at the amazing 'Statue Gallery', as well as other insightful rooms such as 'The Kitchen' for a taste of how meals were cooked for family members over the centuries. For families looking for an active adventure, head to the Woodland Adventure Play area, hire a bike or try out some fun-filled lake activities, including zorbing, whilst taking in some glorious views!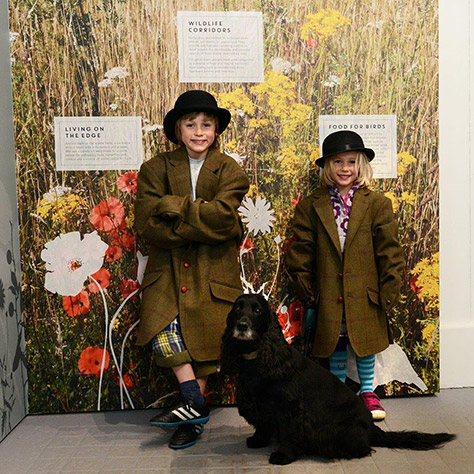 Be sure to pay Holkham Hall's new for 2016 exhibition, Field to Fork, a visit. This interactive and exciting exhibition aimed at families, tells the story of Holkham's very unique farming history, offering a look into crop production, gamekeeping and conservation… and how this all contributes to producing the food on your fork! See 'talking tools' which tell you all about their uses on the farm, have a go at milling flour, dress up as a Holkham gamekeeper, as well as finding out about how the crops at Holkham make their way to the supermarket and more!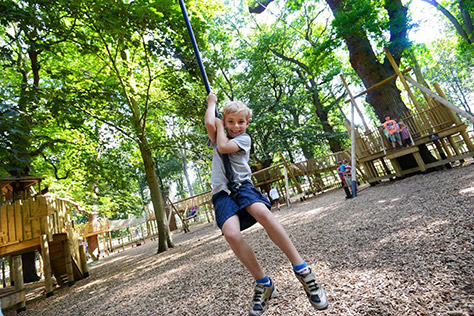 Little ones will love letting off some steam in the Woodland Adventure Play Area. With tree houses in the sky, high level walkways, rope ladders and a zip-wire, it's every budding adventurers dream! Holkham have recently added some fab new outdoor features, including a stepping stone bridge, a crawl tunnel and an amazing split-level tower. There's even a special separate area for those under 5, which features a lovely sand pit, swing set and a ground play area.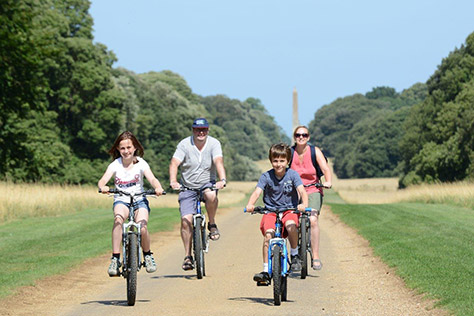 If you're feeling active, or just want to take in some more of the stunning views on offer at Holkham Hall, head to their cycle hire centre (located adjacent to the car park) and take to the traffic-calmed routes. There are bikes available for the whole family, including adult, children and even tag cycles plus trailers and child seats. Be sure to check their website to find out about cycle hire operating days!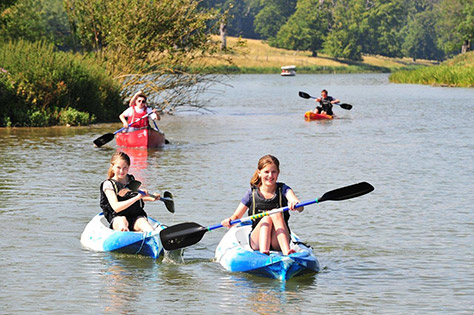 Take to the waters to try your hand at some the amazing activities on offer at Holkham Lake, which is home to lots of lovely wildlife. Be sure to keep an eye out for some of the 28 insightful info panels dotted around the lake where you can learn some fascinating facts! Have a go at rowing boats, canoeing, kayaking and water zorbing. Or if you're looking to relax and unwind, there is also a Lake Cruise, where you can learn about the history and visit focal points and sights around the lake.
 Have you paid Holkham Hall a visit? Let us know! Don't forget to share your snaps on Facebook, Twitter and Instragram 🙂