It's can be a real bummer when it rains during the Summer Holidays, especially if you've got loads of awesome outdoorsy days outs planned! But don't worry, we've got you covered with loads of great days out ideas for August that won't leave you open to the temperamental British weather!
1. The Beatles Story – Liverpool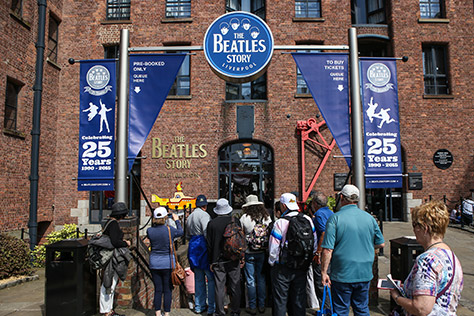 Kids will love learning about the music history that is The Beatles. In this family friendly exhibition you will be able to step back in time to the 1960s and see how this famous four rose to fame! Find out more.
2. KidZania – Westfield, London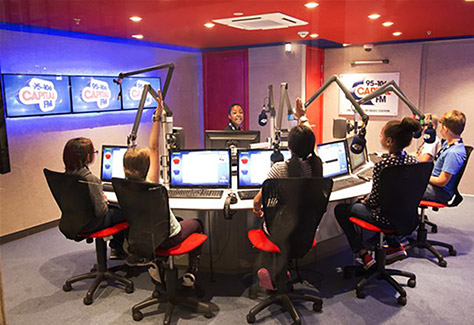 Book before Sunday and 'Adults go Free' this summer!
Take the kids to KidZania where they can try out loads of real life jobs! Plus if your child is over 8 years old, they can explore KidZania by themselves while you refuel with a cup of coffee or enjoy a spot of shopping. Find out more.
3. Jump Arena – Luton, Bedfordshire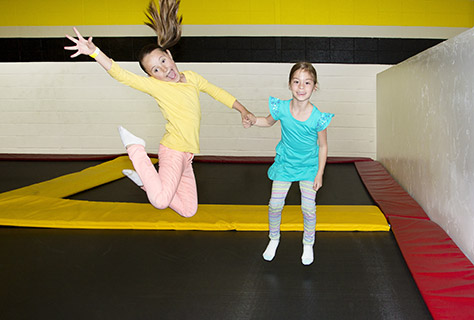 Are you kids full of jumping beans? Take them down to the Jump Arena in Luton where they can try out their gymnastic skills in this awesome trampolining centre! Find out more.
4. Illuminasia – Blackpool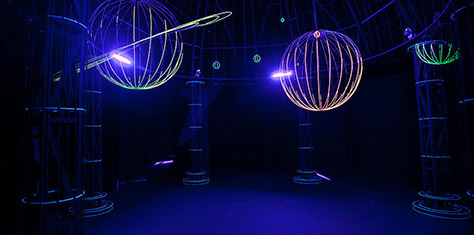 Pay a visit to the world's largest indoor illuminations, the perfect place to escape from a grey or wet day! Plus, get up to 30% off if you book with Picniq! Find out more.
5. Corris Mine Explorers – Machynlleth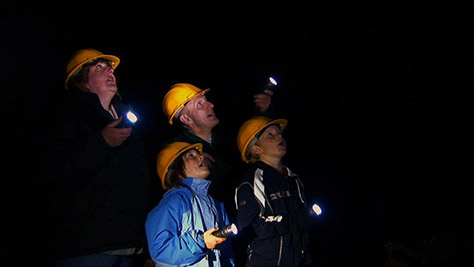 This weather friendly activity is perfect for our unpredictable British summer! Experience life as a miner as you explore passageways and choose from a 1 hour Taster Trip, 2 hour Mine Explorer Trip and a Half Day Mine Expedition. Find out more.
6. Ripley's Believe It or Not! – Westminster, London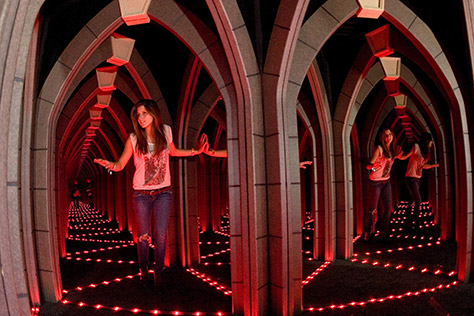 Visit to Ripley's Believe It or Not! London and lose yourself in over 700 galleries and exhibits. Will you and your little ones dare to venture into Ripley's Marvellous Mirror Maze and defeat the Impossible Laser Race? Plus this summer you will get to see the amazing work of Willard Wigan who has managed to sculpt Bart and Homer Simpson on the head of a pin! Find out more.
7. National Centre for Craft & Design – Sleaford, Lincolnshire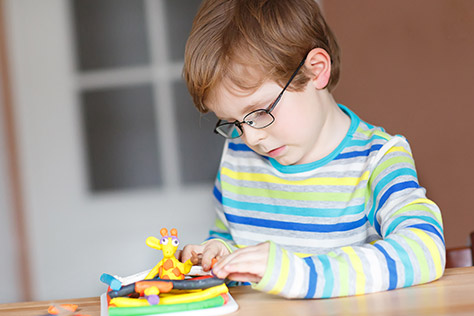 The family friendly centre is the perfect place to take your budding artists! Let them release their inner creativity, see loads of fascinating exhibits and most of all – have fun! Find out more.
8. Manchester United Museum & Tour – Old Trafford, Manchester
Get up to 18% off tickets with Days Out Card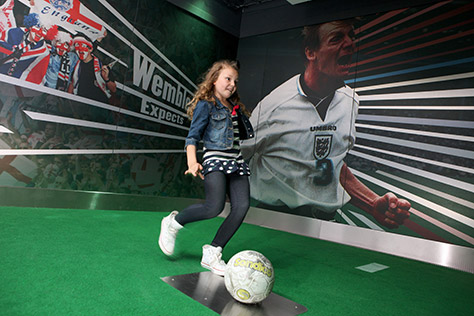 If your little one is football mad, this day out is sure to score you lots of parent points! Explore this iconic stadium to marvel at its grounds, trophies won by Manchester United and more. You'll even get the chance to walk out of the players tunnel. Get up to 17% off of your ticket with our Days Out card! Find out more.
9. Shrek's Adventure London – Westminster, London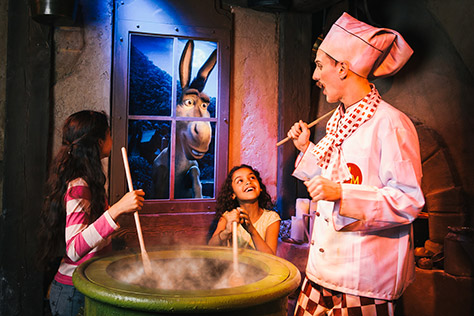 If your kids love Shrek they will love this interactive 4D adventure! The lovable Donkey will guide your family round, introduce you to other characters and help you complete challenges on your journey! Find out more.
10. iSkate – Uttoxeter, Staffordshire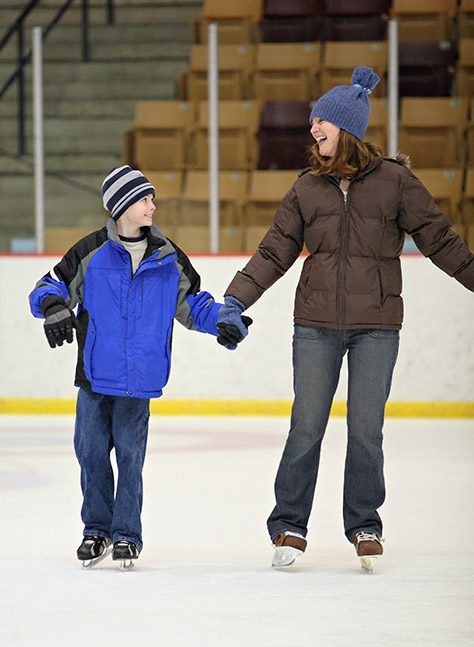 It might seem a bit strange to dig out your thick gloves in the Summer but if the weather isn't great then why not brush up on your ice skating skills at iSkate in Staffordshire! Find out more.
11. Bletchley Park – Milton Keynes, Buckinghamshire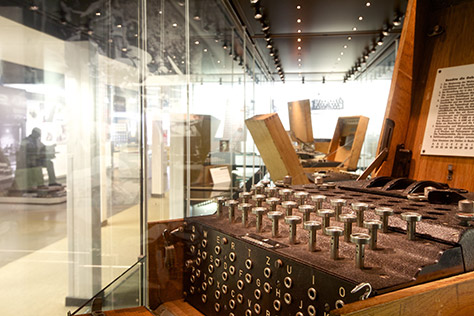 Learn all about the historic Bletchley Park where codebreakers helped to win WW2 in this very place! It's a really interesting day out for adults and kids, with loads of interactive exhibits and activities to get the little ones involved. Find out more.
12. Winchester Science Centre – Winchester, Hampshire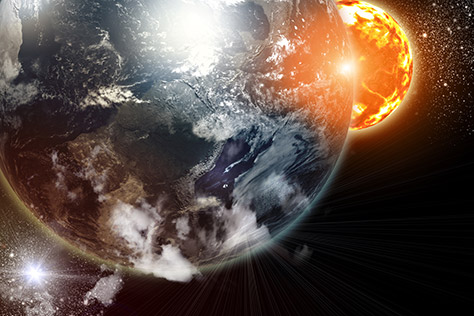 Prepare to have your mind blown away at WInchester's Science museum! It's full of loads of interactive exhibits to help kids understand and discover science for themselves – from the solar system to the human body! Find out more.
13. Clip 'n' Climb – Exeter, Devon
Get 10% off with a Days Out Card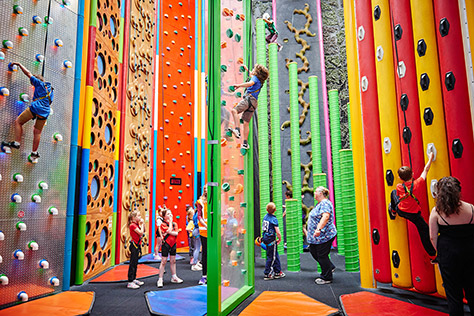 It can be difficult to get your kids to sit down and do some crafts on a rainy day, especially when they're full of energy! So instead, take them down to the Clip 'n' Climb in Devon where they can have a real adventure climb as high as they dare! Find out more.
14. Make 'n' Take Ceramics – York, North Yorkshire
Get 10% off with Days Out Card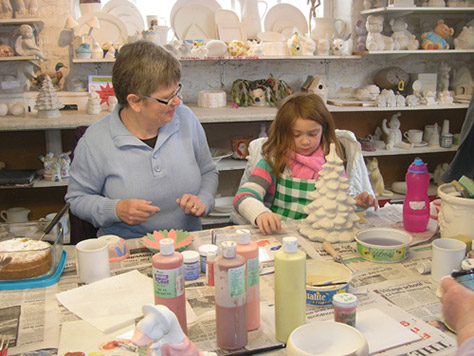 Paint or make pottery at York's Make 'n' Take Cermaics! The perfect place to release your creative juices and take something really special home! Find out more.
15. Chirk Castle – Wrexham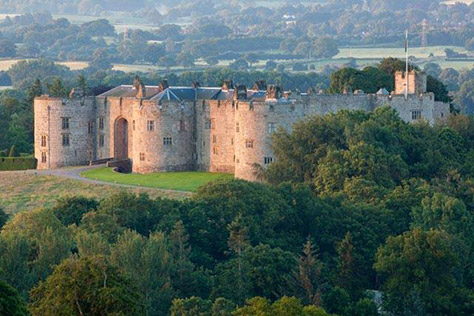 This castle, completed in 1310, has lots of rooms to explore including a medieval tower and spooky dungeon! Let off some steam in their beautiful gardens and have a go at giant sized family games to have a go at too! Find out more.
16. Hartlepool's Maritime Experience – Hartlepool, County Durham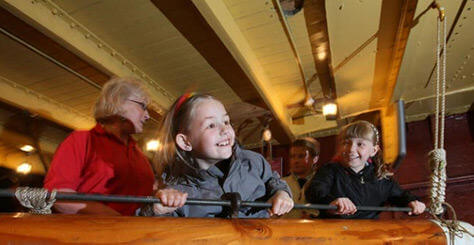 Learn some fascinating facts about sea life as its bought to life! Take a studio tour of HMS Trincomalee, explore a recreation of an 18th Century seaport and more! Find out more.
17. York's Chocolate Story – York, North Yorkshire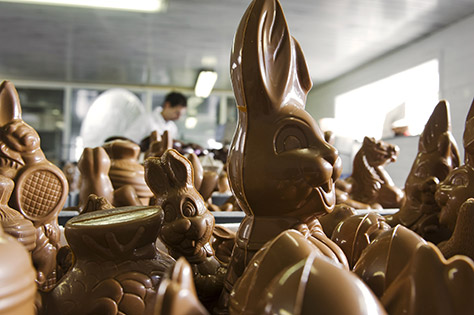 This one might be more fun for the Mums than the kids but it's a still an awesome day out for the whole family – just try not to eat everything you see! I know I would! Find out more.
18. The Roald Dahl Children's Gallery – Aylesbury, Buckinghamshire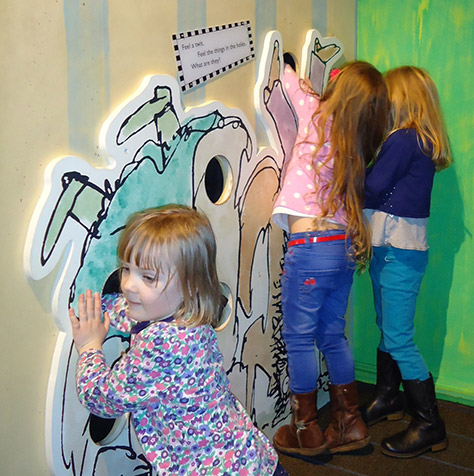 The Roald Dahl Gallery is the perfect place to take kids that are learning to read, especially if you are reading a Roald Dahl book with them at the moment! They will love learning all about this brilliant author and getting messy in the craft areas! Find out more.
19. The Time Capsule – Coatbridge, Scotland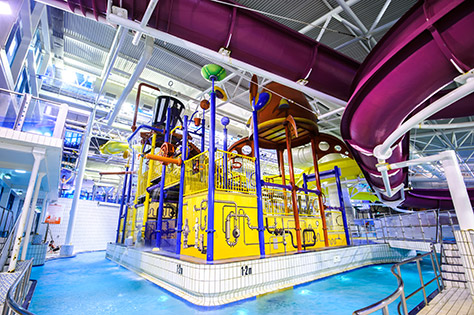 Get out of the rain and into the water at Scotland's Time Capsule – the perfect place to pass the time during the Summer Holidays. It's jam-packed with loads of awesome slides including the Storm Chasers, Tornado Tantrum, Tsunami, Riptide River and Coral Cove and more! Find out more.
20. Baltic Centre for Contemporary Art – Gateshead, Tyne and Wear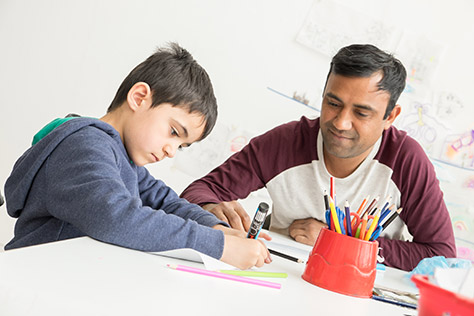 For creative mini artists, this arts centre is sure to be a hit. There's lots of fascinating shows to see, as well as exciting ever changing exhibitions and a lovely rooftop cafe! Find out more.
21. National Museum of Scotland – Edinburgh, Scotland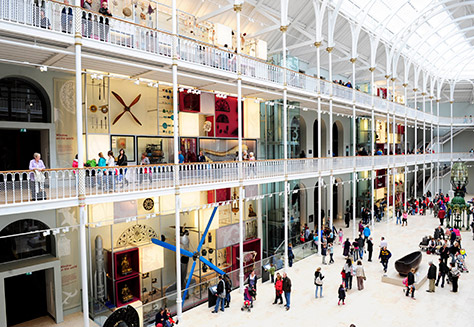 Full of loads of kids activities and workshops Scotland's National Museum is the perfect place to have fun and discover something new! Find out more.
22. Mattel Play! – Liverpool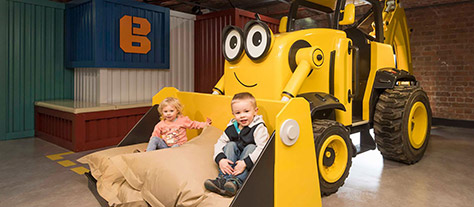 With lots of fun interactive themed zones, featuring well loved characters such as Thomas and Friends,  Fireman Sam and Bob the Builder, this family play centre offers something for everyone. There's even a chance for little ones to have their photo taken with their favourite character! Find out more.
Know of any more awesome places to go on a rainy day? Let us know on Facebook, Twitter and Instagram.