Now that it's the school holidays it might seem that the big kids are having all the fun! So, we've pulled together all our favourite days out ideas that are especially awesome for toddlers 🙂
Paradise Wildlife Park – Broxbourne, Hertfordshire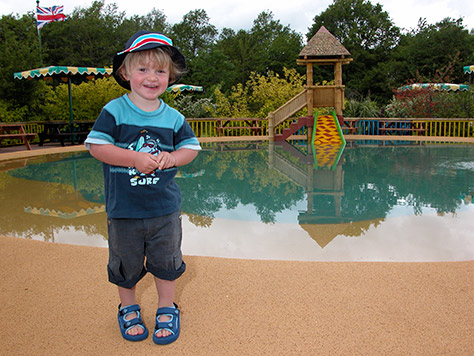 Take your little monkeys for a wild day out to see the primates and the big cats including the lions and tigers. The little ones will love visiting the farmyard where they can help feed the pigs, sheep and goats. Ride on the miniature railway to see what is hidden in the woodland, and burn some energy in the fantastic play areas! Find out more.
Museum of Childhood – London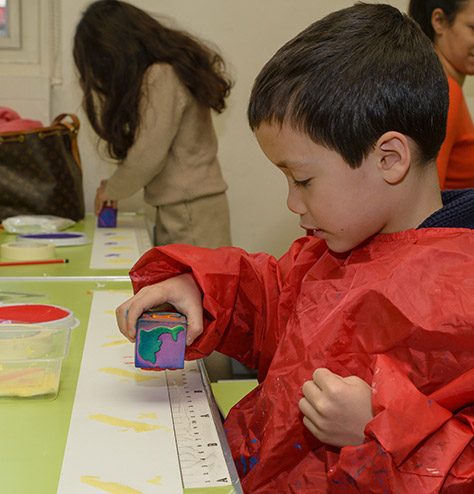 This fab museum has lots of pretty cool workshops for under 5's which include sensory storytelling inspired by much loved animal tales, and drop in arts and craft sessions. In addition there are also 'have a go' workshops where children can try out the childhood toys. Find out more.

Marsh Farm Animal Adventure Park – Chelmsford, Essex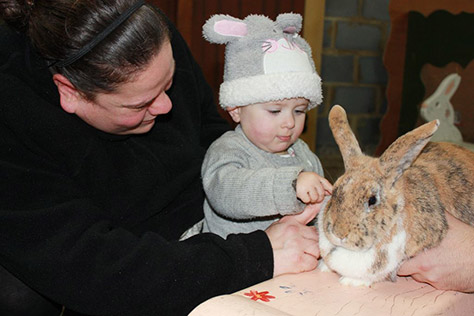 Perfect for children of all ages including the little ones, there are so many cute animals to see and some you can even touch! The kids will also love burning some energy on the bouncy pillows and mini tractors and let's not forget the Pesky Pet and Magic shows. You also won't want to miss Marsh Farm's KidsFest, the fun festival made especially for kids – plus you will save 26% when you book your KidsFest tickets through Picniq! Find out more.
Sea Life London Aquarium – South Bank, London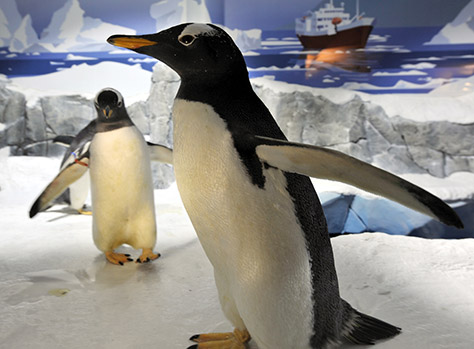 Explore a fascinating and colourful aquatic world and discover some wonderful creatures which include sharks, penguins, jellyfish, octopus, turtles, and seahorses. Don't forget to look out for Nemo, also known as the clownfish! Find out more.

Aventure Wonderland – Bournemouth, Dorset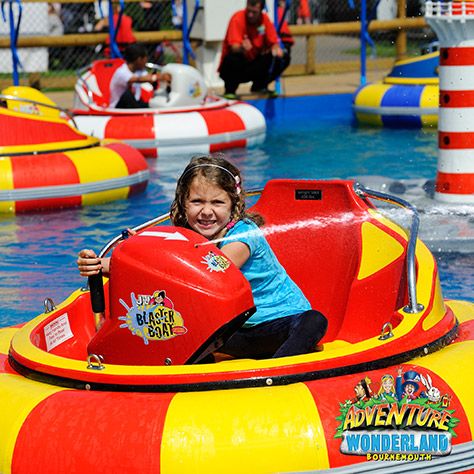 This Alice in Wonderland themed adventure park is a perfect place for kids of all ages, especially toddlers. Ride the Chattanooga Choo Choo miniature railway, or let them run around at the Cheshire Cat's Castle of Adventure. Plus, if you go on the 17th of August kids will be able to meet Peppa Pig!!! Find out more.
Vauxhall City Farm – London
Free bag of Animal Feed with a 'Days Out Card'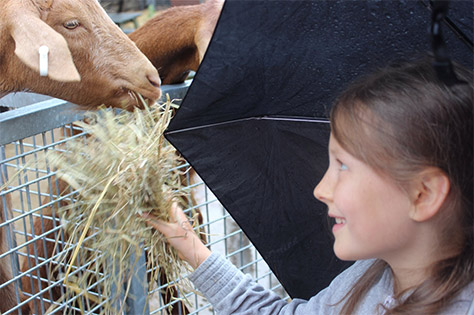 A slice of the countryside in central London! If you have an hour or two to spare then head to this city farm, just a stone's throw from Vauxhall station. Home to some very friendly sheep, rabbits, horses and even alpacas! Find out more.

Illuminasia – Blackpool Winter Gardens, Blackpool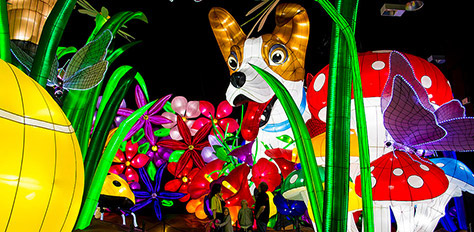 Wonder at the colourful and magical visual experience that these beautiful large scale lanterns have created. Will you want to explore the illuminated wonder of 'The Deep', the underwater themed zone or head straight to 'The Land of The Giants' where you will be the one left feeling the size of an ant? Find out more.
Coram's Fields – London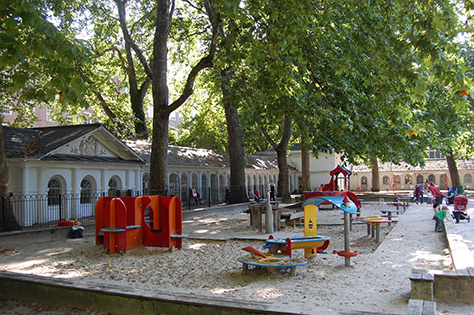 One of the most child friendly spaces in central London where you can only get through the gate if you have a child under 16 with you! At the park you will find a giant sandpit, an array of climbing frames to suit all ages, wheeled toys that can be borrowed, plus a city farm, all set within a walled garden. Find out more.

 Honeybrook Farm – Wimborne, Dorset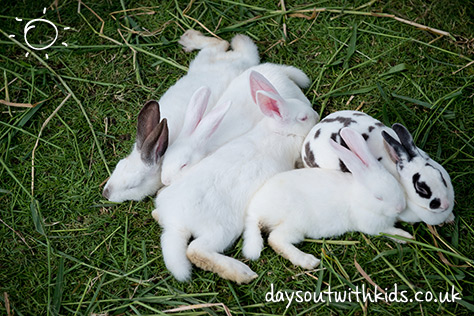 Take the little ones to Honeybrook Farm where they can meet and groom some of the farm's cuddly little creatures in Pets Corner. They can also say hello to the sheep, horses, pigs and even beautiful peacocks as well as enjoy the fantastic play areas! Find out more.

Paultons Park – Romsey, Hampshire
Home of Peppa Pig World!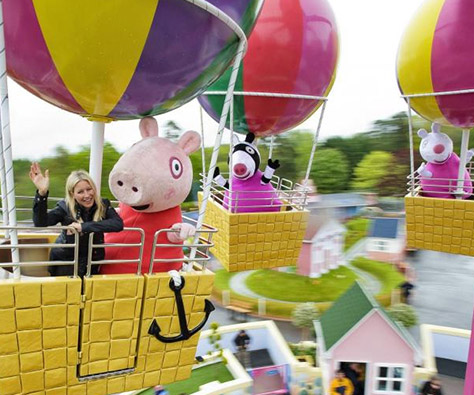 Of course the ultimate day out for many under 5's is a visit to Peppa Pig World which is within Paultons Park! There are plenty of fun rides, an indoor soft play area, and you can even visit Peppa's house! Keep your eyes peeled because you may even see her walking around. Find out more.

LEGOLAND Windsor – Windsor, Berkshire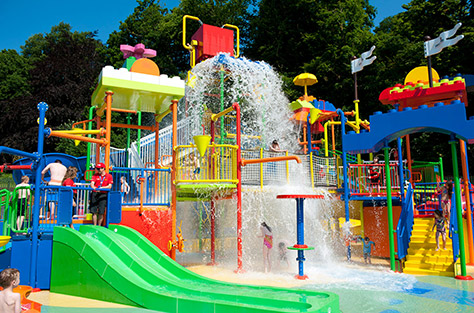 There's so much for children of all ages at Legoland and there's plenty to explore even if you're just taking little children. With lots of creative lego engineering and over 55 rides and attractions, the under 5's will especially love the 'Atlantis Submarine Voyage' which is a magical underwater adventure, seeing landmarks from all over the world in miniature lego form and the thrilling rides! Find out more.

Forest Fairy Tales – Nationwide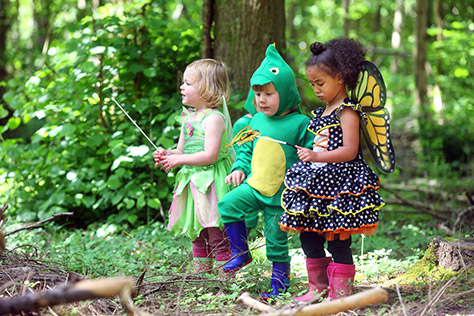 All around the country in local woodlands fairy tales are being brought to life by the Forestry Commission. Discover landscapes with babbling brooks, tree glades, enchanting sculptures, fairy dens and giant chairs for storytelling. Download our top secret fairy spotting guide and click below to find the nearest magical adventure in a forest near you! Find out more.

Rugrats and Halfpints – Banbury, Oxfordshire
Get 10% off entry with a 'Days Out Card'
Rugrats and Halfpints is a fun and educational soft play and sensory centre. Small children will love the sensory bubble tubes, touch walls and projected imagery. The soft play fun includes slides, tunnels, swings and interactive features. Find out more.

Gulliver's World – Warrington, Gulliver's Land – Milton Keynes, Gulliver's Kingdom – Matlock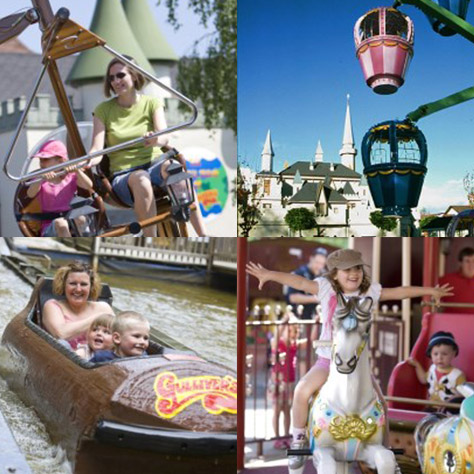 These three fabulous family run theme parks are especially designed for children aged between 2 -13 years with plenty to do for those thrill seeking little ones! Highlights include a dinosaur and farm park, a SplashZone perfect for those warm summer days, and an action packed NerfZone! Do check the individual parks for specific attractions as they do vary across the three locations. Find out more.

Puzzlewood – Forest of Dean, Gloucestershire
Get £2 off a family ticket with a 'Days Out Card'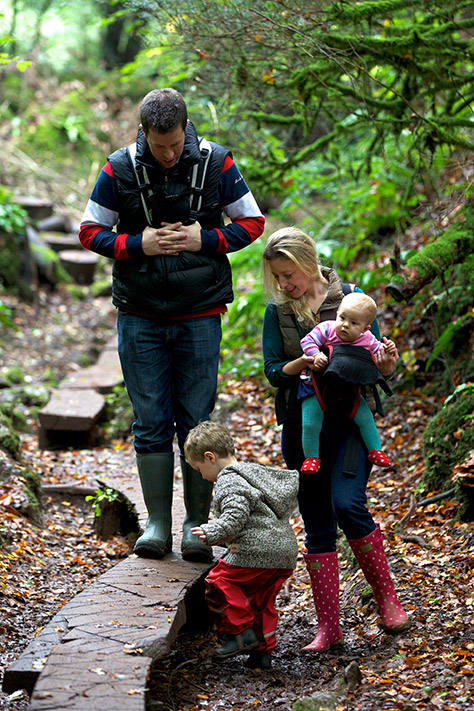 Explore the enchanting ancient woodlands of Puzzlewood and you will discover ancient trees, bridges, lookouts and twisted rocks. Around every corner there's something different to see! The beautiful scenery is so magical that it's often used in movies. Please be aware that no pushchairs are allowed due to uneven ground. Find out more.

BeWILDerwood – Wroxham, Norwich, Norfolk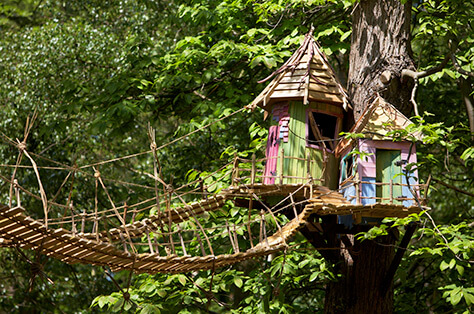 This adventure park is based on the book 'A Boggle at BeWILDerwood' by local children author, Tom Blofeld. Step into the world from the book which is a landscape like no other. Explore bridges, slides, crocklebogs, tree houses, zip wires, jungle bridges and walks through marshes, plus enjoy storytelling and boat trips. Find out more.

Drayton Manor Theme Park – Tamworth, Staffordshire
The famous Thomas the Tank Engine has a home at Drayton Manor them park! There are 12 exciting themed rides and an indoor play centre for you and the little ones to enjoy. There's Troublesome Trucks Coaster that's a 200m long roller coaster, Rocking Bulstrode a 'rockin' ride' that rotates you 360 degrees, Cranky the Crane Drop Tower and lots more!! Find out more.

Pili Palas Nature World – Anglesey, Wales
Get £1.50 off a family ticket or £1 off a child's ticket with a 'Days Out Card'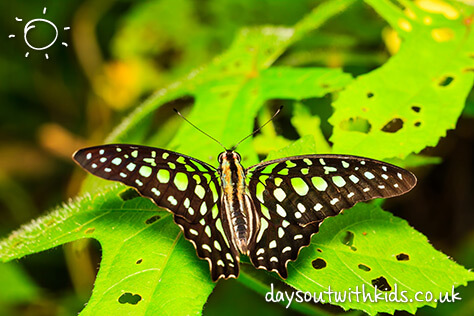 Walk into this tropical paradise with lots of butterflies, birds, snakes and lots of creepy crawlies! Make friends with fluffy bunny rabbits and guinea pigs and then head to the Farmyard where there are Pygmy Goats, Pigs and chickens. There is also an indoor play area for the little ones before home time! Find out more.

The National Sea Life Centre – Birmingham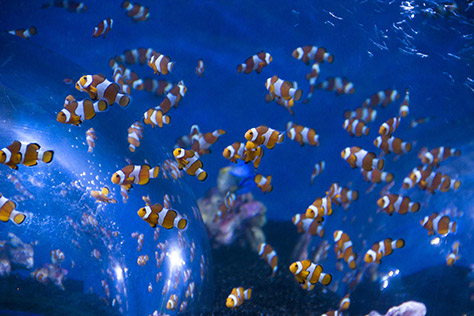 Perfect for the little ones with lots of indoor attractions, there are plenty of weird and wonderful sea creatures including sharks, jellyfish, turtles and clownfish fish!  The children will love handling a variety of creatures in the rock pools and learning during the fun talks and feed shows throughout the day. Find out more.

CBeebies Land at Alton Towers – Stoke on Trent, Staffordshire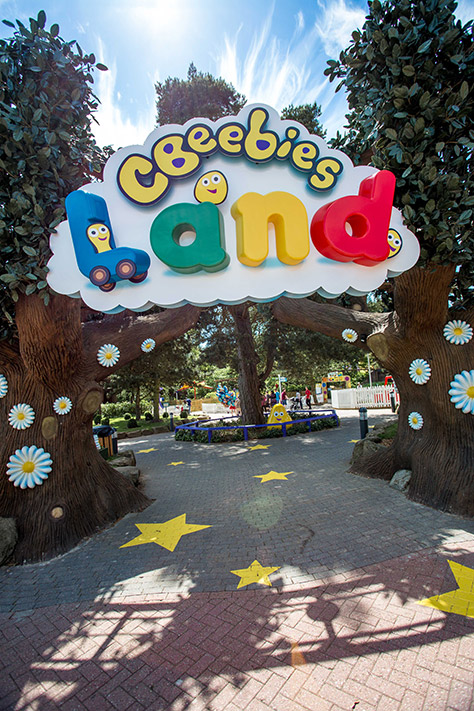 The little ones (and secretly the adults too) will love a visit to CBeebies Land, located within Alton Towers! They will get to meet some of their favourite CBeebies characters including The ZingZillas and Hey Duggee, plus there's lots of interactive play and rides. Help Postman Pat with his delivery, sail on the magical In The Night Garden Boat Ride, plus get hands-on at Mr Bloom's Allotments and lots more. If your little ones love CBeebies then this will definitely be a hit! Find out more.

Mattel Play! – Albert Dock, Liverpool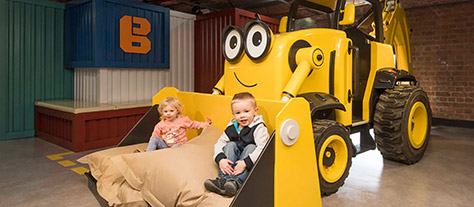 This fabulous interactive play centre is absolutely perfect for under 5's! The little ones can see well known cartoon characters such as Bob the Builder, Fireman Sam and Thomas and Friends, and embark on their very own adventures around the different zones! Find out more.

Jelly Beans – Huddersfield, West Yorkshire
Get £1.50 off entry Mon – Fri with a 'Days Out Card'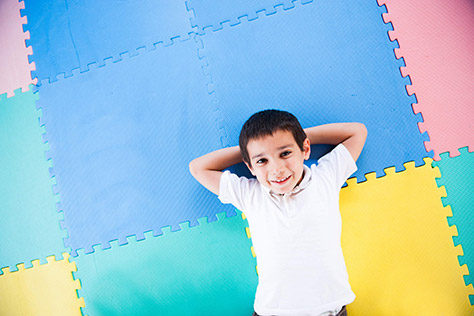 Jelly Beans is a great place to take small children where they can socialise, communicate and learn through play. There is plenty to do with climbing frames and nets, a ball pool with a slide, ride on motorbikes and cars, play houses and even a bouncy castle! Find out more.

The World of Beatrix Potter – Windermere, Cumbria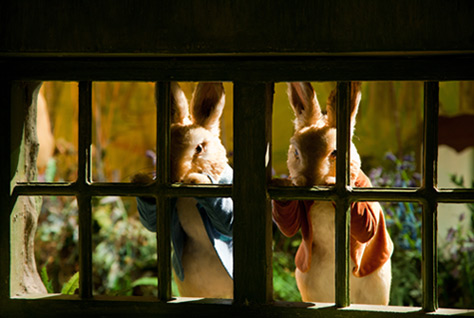 Come along and see the famous stories of Beatrix Potter brought to life in a magical way! Children will get to explore Peter Rabbit's garden, Mrs Tiggy-Winkles kitchen and Jemima Puddle-Ducks woodland glade. To make it even more exciting, the little ones are given an activity booklet to complete as they make their way round. Find out more.

Seven Stories Centre – Newcastle upon Tyne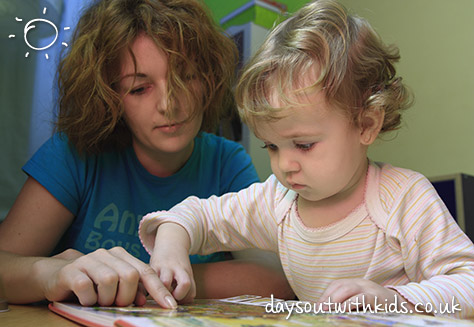 Encourage the little ones to use their imaginations and take them to Seven Stories. There's plenty to keep them occupied including creative workshops, libraries and a literary adventure playground. Find out more.

The Highland Wildlife Park – Inverness, Scotland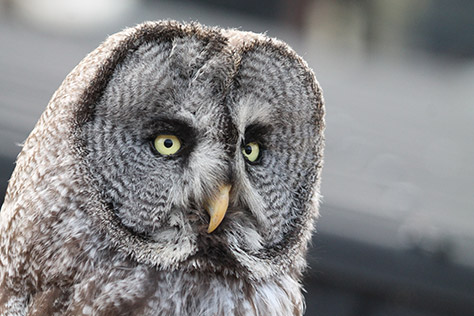 For a truly wild day out with your little ones, Highland Wildlife Park is a fabulous place to visit. They will get to meet and learn all about endangered animals, including tigers, bears, wildcats, otters, owls, camel, deer and red pandas! You can drive around the reserve and also explore the walk-round area too! Find out more.

The Den and The Glen – Aberdeen, Scotland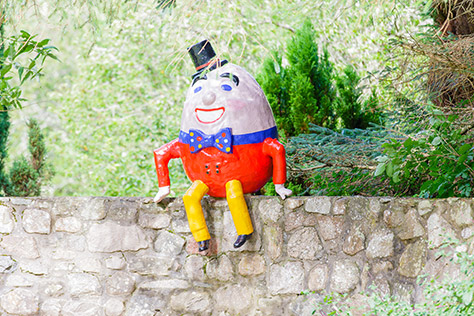 The Den in the Glen offers a magical experience of make-believe. Kids can listen to their favourite nursery rhymes and stories while exploring fairy tale houses in within 28 acres of stunning landscape. The Den area has active play where kids can climb, slide or have fun in the sports arena, making friends and burning off energy as they play. Find out more.

Stick Man Activity Trail – Nationwide
Julia Donaldson wrote the extremely popular book, Stick Man, and this year he has arrived in the forest waiting for all the boys and girls to help him on his journey to the family tree. All around the UK you will find that the Forestry Commission has a number of activities and themed trails to follow, and you will even get your very own Stick Man trail certificate! Find out more.

Children's Farm Park – Harlech, Wales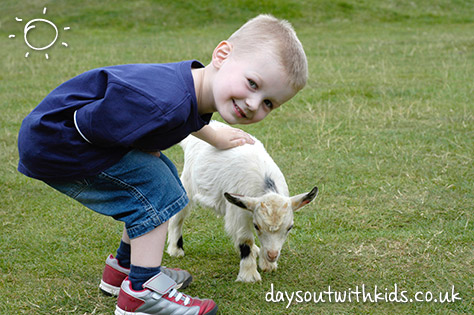 This friendly farm is located by Cardigan Bay and has stunning views over Snowdonia National Park. Around the farm you'll find Floss the donkey, pigs, ducks, calves and many more cute farmyard animals. In the spring you can bottle feed lambs and all year you can pick up some animal food to feed the other animals. There is also an indoor sandpit, crazy golf and junior tractors for even more fun on the farm. Find out more.

Fun works – Antrim, Northern Ireland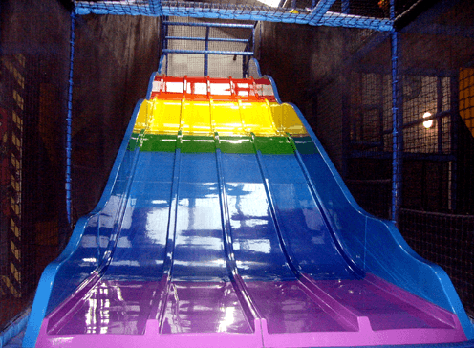 In this indoor play centre the little ones will have hours of fun playing on the slides, diving into the ball pool, having a game of mini football and lots more. There is even a separate section for toddlers so they can join in with the fun too! Find out more.

I hope you enjoy these days out ideas for toddlers and preschoolers. If you have a baby who is a bit too young to appreciate these attractions then check out our '10 Ways to Entertain Your Baby' blog. 🙂