Finding something that Dad and the kids will love can be a tricky feat, that's why we've hunted high and low to find all the very best Father's Day deals and Father's Day events happening all over the country. Whether Dad has a sporty or competitive side, or perhaps he'd prefer a chilled afternoon with a beer and a burger, we've got great ideas to suit everyone.
We've got loads more inspiration for getting ready for Father's Day on our blog, including how to make your own Father's Day card and awesome Father's Day gift ideas!
Father's Day Deals
London Film Museum
Bond in Motion Father's Day Package: £27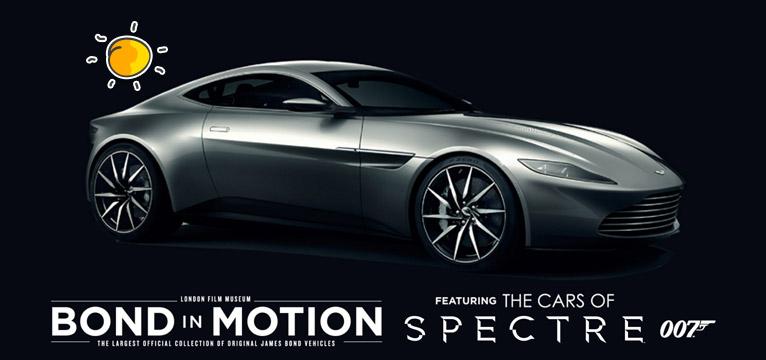 The Bond in Motion exhibition is the perfect day out for any Bond fan. You will be able to see the real cars (and other vehicles!) that were used in the films. Plus, with the Father's Day Package Dad will get entry into the full exhibition, a free guide book and a photo taken through the 'gun barrel'. Find out more.
Looking for more ideas for London? Check out our dedicated London guide to Father's Day!
Lappa Valley – Newquay
Free Entry for Dads With Full Paying Adult or Child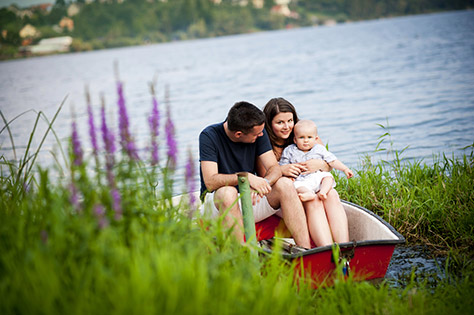 Lappa Valley is home to some of the best miniature steam trains in the country. They've got two trains to ride, boating, crazy golf, rides and even a maze to lose yourself in. Pack a picnic if the weather is good and sit outside in the dedicated picnic areas. Find out more.
KidZania – London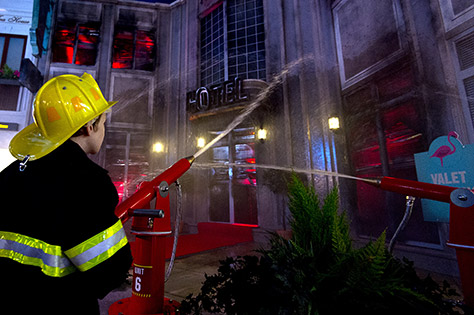 Let the kids play at adulthood and try out a whole host of different jobs at KidZania! Plus, for Father's Day they've also got loads of extra activities to make the day even more fun! Such as the chance for kids to take part in a tennis match at the KidZania Stadium, get crafty with hand-made Father's Day card workshops and a Dance Club where Dad and the Kids can boogie on down together! Find out more.
Puzzlewood – Coleford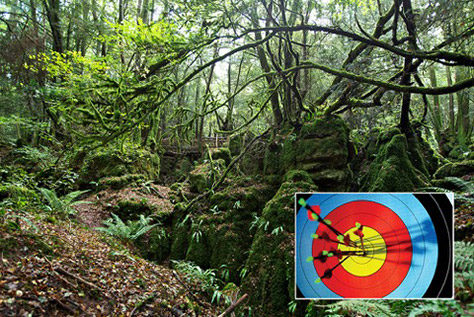 Puzzlewood is a magical forest full of beautiful trees, flowers and hidden nooks and crannies to explore. It's a wonderful day out any day but on Father's Day they've got a free archery taster session for Dads. Even Mum and the kids can have a go too! Find out more.
Farmer Palmers – Poole
Free Entry for Dads With Full Paying Adult or Child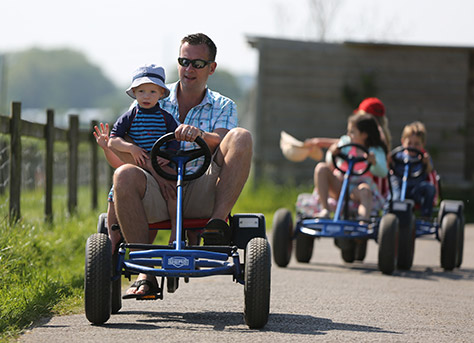 Feed the animals, ride the go-karts or hold on tight on the bumpy tractor ride! Farmer Palmers is always great fun for the whole family and on Father's Day Dads go in free when with their kids. Just go to the website, print off the voucher and present it at the gate. Find out more.
Looking for more ideas for Dorset? Check out our dedicated Dorset guide to Father's Day!
Cliveden – Maidenhead
Free Entry for Dads With Full Paying Adult or Child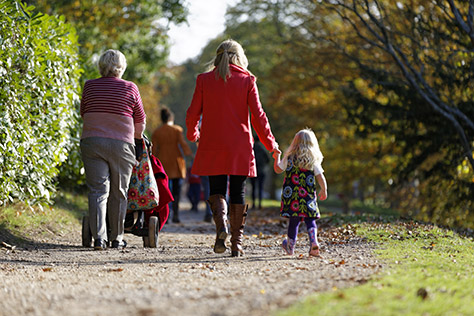 With 375 acres of woodland and a view of the River Thames Cliveden is a magical place to spend a day with the family. Take a stroll among the beautiful topiary, lawns and water garden, or lose a few hours in the maze PLUS for it's free for Dads this Father's Day. Find out more.
 Claremont Landscape Garden – Esher
Free Entry for Dads When Accompanied by Their Children
Dads will be able to enjoy the vintage cars on display on the amphitheatre for free this Father's Day, ideal for the motorhead Dad in your life! Find out more.
Father's Day Events
Tropical Butterfly House – Sheffield
Father's Day Bushtucker Challenge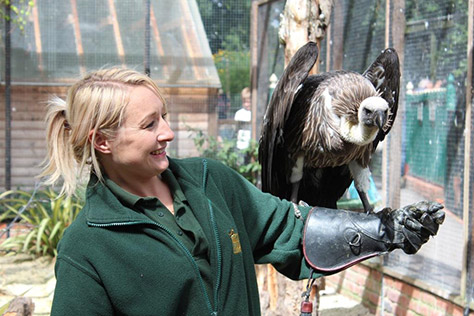 This location is an amazing day out for seeing and learning all about wildlife from around the world. From flying displays to meerkats they've got more things to see than you'll have time for in just one day! Go in on Father's Day and sign Dad up for the Bushtucker challenge where he'll eat a variety of chocolate treats but either filled with something nasty or something nice. Find out more.
Roves Farm – Swindon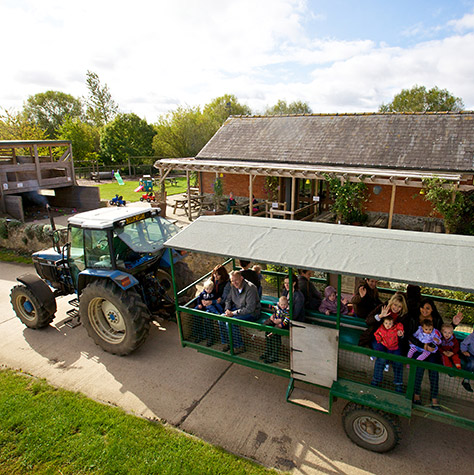 A great day out for the whole family regardless of weather as many of the attractions can be enjoyed indoors, although if the weather is good there is plenty to do outside in the sun as well. As well as all the usual attractions there is a special Father's Day Bug Hunt where Dad and kids can ride around on a tractor looking for creepy crawlies that live on the farm. Find out more.
Macrobert Arts Centre – Stirling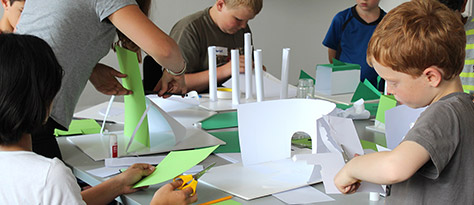 Pop into the Macrobert Arts Centre, situated inside the University of Stirling, and enjoy creating your own landscapes from a variety of materials. Find out more.
Hanbury Hall and Gardens – Droitwich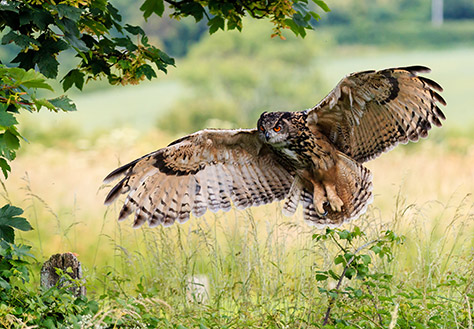 Hanbury Hall is a beautiful home built in the 18th Century and you and the family will love learning all about the history of the place and the people that used to live there. Follow trails inside the home or play in the outdoor play areas and for Father's Day falconry expert, Trevor Hill, will be hosting a bird of prey display and talk. Find out more.
Kedleston Hall – Derby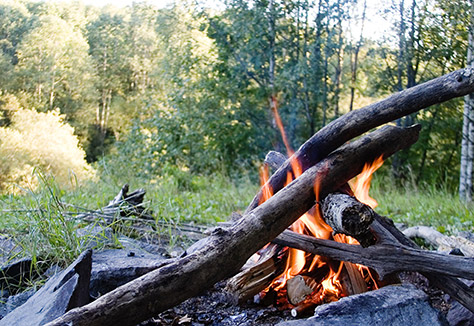 Let Dad release his inner cave man with beginner's bushcraft at Kedleston Hall. Dad and family will have the chance to build a shelter, light a fire and maybe if you're lucky you'll get to roast a couple of marshmallows on the open fire. Find out more.
Barrington Court – Somerset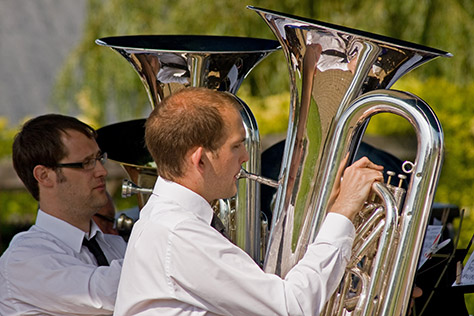 For the whole weekend families will be able to take a picnic, laze in the sun and enjoy live jazz music in the garden. If Dad likes to relax in the sun then this is definitely the day out for him this Father's Day. Find out more.
Wimpole Estate – Royston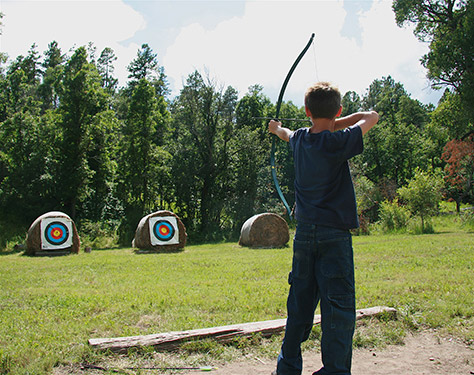 For a more active and hands-on Father's Day head down to Wimpole Estate for a whole weekend of family games, activities and sports. You'll be able to try your hand at activities such as dry canoeing, orienteering, archery and even take part in an tent-pitching competition. Find out more.
Brockhampton Estate – Bromyard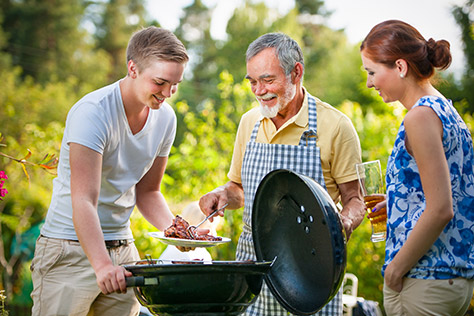 In the beautiful and historical setting of Brockhampton Estate the whole family can enjoy a BBQ, with beer available for the grown-ups. After lunch there is a play trail around the estate for everyone, even if you decide to leave Dad snoozing on the lawn. Find out more.
Coughton Court – Alcester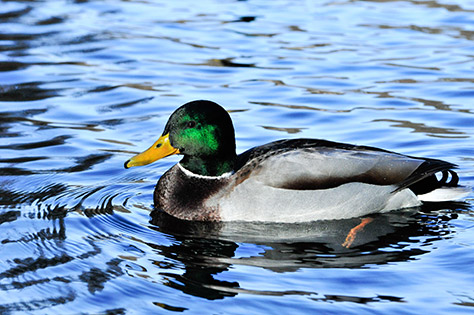 Coughton Court has so much to offer with beautiful rooms in the historic house and a playground outside for the kids. Visit on Father's Day and you'll be able to take part in loads of family games and activities, even sponsor a duck in the Duck Race! Find out more.
Ham House & Garden – Richmond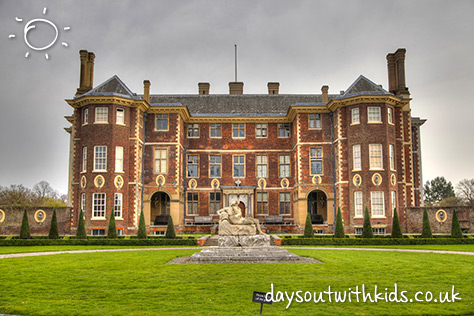 Explore Ham House this Father's Day and uncover historical artefacts and amazing plant life. Visit the outbuildings where the Duchess made medicines for her family and servants and follow the family trail to discover even more about the house and it's history. For Father's Day there are loads of games and challenges for the whole family to try plus a special Father's Day challenge specifically for Dads. Find out more.
Ightham Mote – Sevenoaks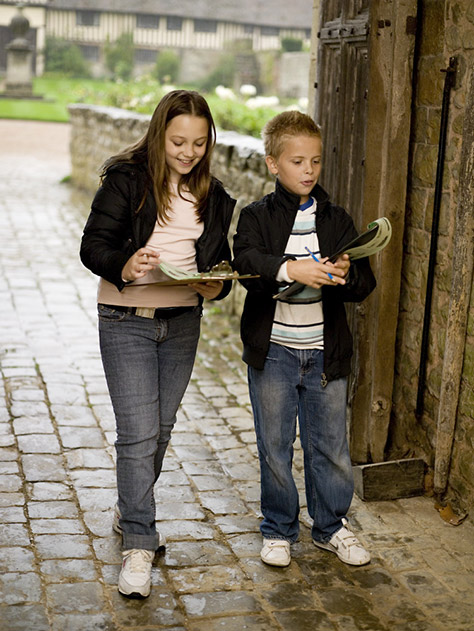 The perfect, picturesque spot for a relaxing Father's Day, bring a picnic along and spend an afternoon in the gardens. On Father's Day they've got fishing in the moat and beer tasting so there's something special for the Dads too. Find out more.
Morden Hall Park – Morden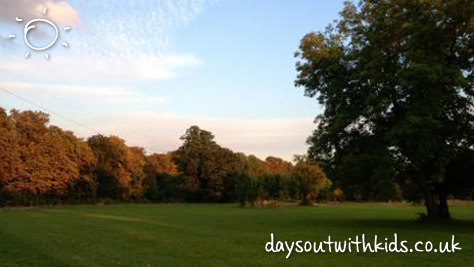 With 125 acres of parkland, meadows, wetlands and waterways it's a great day out for a Dad that loves to be outside with nature. For Father's Day only you will also be able to meet astronomers, find out more about the world beyond our skies and even look at the sun through a very strong (and safe!) telescope. Find out more.
Dudmanston Estate – Bridgnorth
Captain Geoffrey's Discovery Day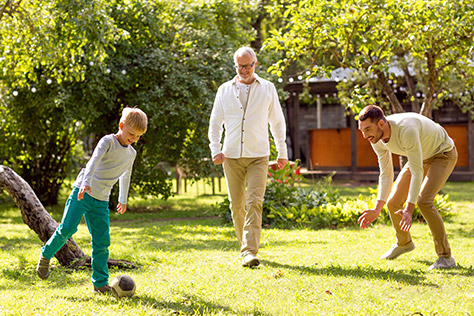 For a full day of fun take the family down to Dudmanston Estate for Father's Day. Enjoy the traditional sports activities including archery, classic cars and magnificent birds of prey flying across the gardens. Find out more.
 Hayes International Motor Museum – Yeovil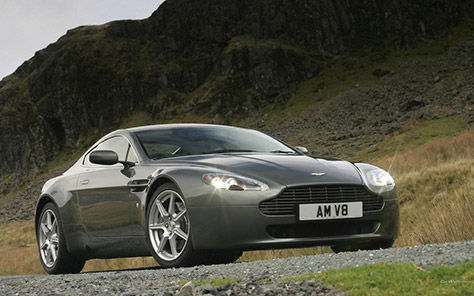 For a really special Father's Day treat Dad to a 30 minute driving experience in a range of incredible cars including a Aston Martin V8, a Lamborghini Gallardo Spyder and a Mustang V8. Dad will have the chance to not only to get up close with the cars but to test drvie them on a variety of road surfaces so he can really get a feel for the car – an amazing experience for an amazing Dad! Find out more.
Isle of Wight Steam Railway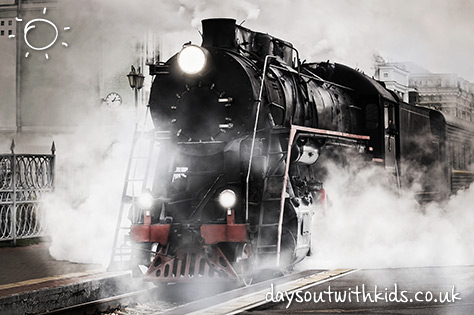 If your Dad is passionate about trains then this is the perfect day out for him this Father's Day. At the Isle of Wight Steam Railway you'll get the chance to learn all about steam trains from the experts themselves and get up close and personal with the workings of a real steam train engine. Find out more.
Conkers – Swadlincote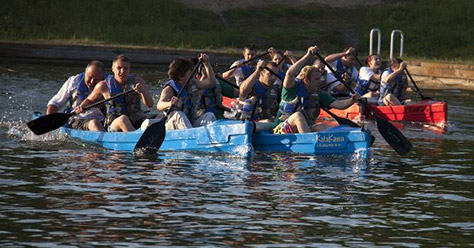 Bring out Dad's competitive side this Father's Day by taking him down to compete in the Father's Day challenge, a triathlon that consists of a go kart race, a canoe race and then a bike race! Where will your Dad finish? Find out more.
Please share any more awesome Father's Day idea that you might have in the comments below, I'd love to hear about any more events or deals that are on!