Our family absolutely love festivals and we love traveling all over the country to experience new events. However, it's impossible to go to them all so I need you to tell me all about the festivals you go to this year and share your pics with on Facebook 😀
1. 3 Wishes Faery Festival – Torpoint, Cornwall
17th – 19th June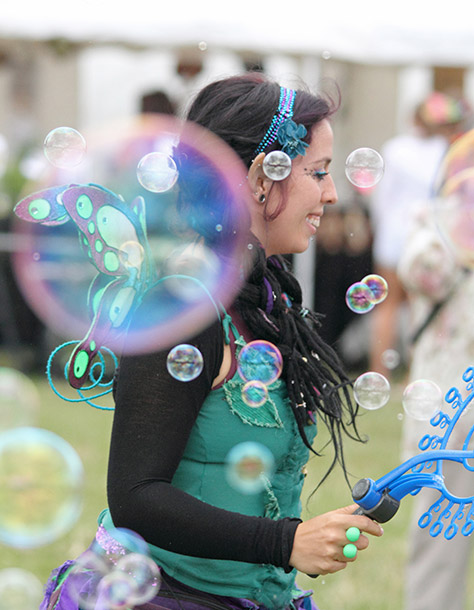 A magical festival inspired by faeries, this festival has live music, luxury camping, kids activities, incredible food and eclectic stalls. If you go to this one, don't forget your fairy wings!
2. Camp Bestival – Lulworth, Dorset
28th – 31st July
No booking fee when you book with Picniq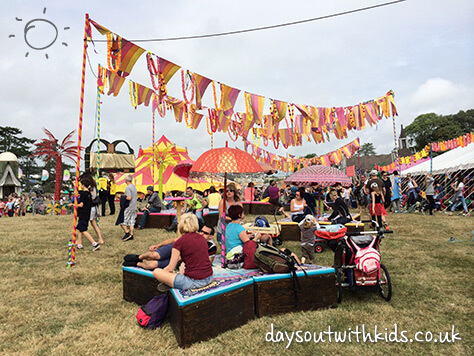 Our all-time favourite family-friendly festival, Camp Bestival, is all the best bits of Bestival but made even better for kids and families. The whole festival puts the kids first with all your favourite kids entertainers including Mr Bloom and Dick and Dom. There is even an OFSTED approved school onsite where kids can learn more about a whole host of subjects from weird science to mindfulness!
Book tickets via Days Out With Kids and don't pay any booking fees! Day and Weekend tickets available
KidsFest- Marsh Farm
Essex
14th August 2016
Save 26% when you book through Picniq
Kids (and grown ups!) will love the atmosphere and fun of this ultra family friendly day festival! From children's shows and acts, to craft sessions and story telling, plus much more! Meet 'Paw Patrol's' Chase and Marshall and watch the Ninja Turtles on the main stage! Don't miss the 'Mad Science' demonstrations, including bubbling potions and special effects! Marvel at the spectacular 'Happy Circus' and say hello to Little Grey Fergie the talking tractor! All this and much more makes for a brilliant day out!
3. Beverley Folk Festival – Beverley Westwood, East Yorkshire
17th – 19th June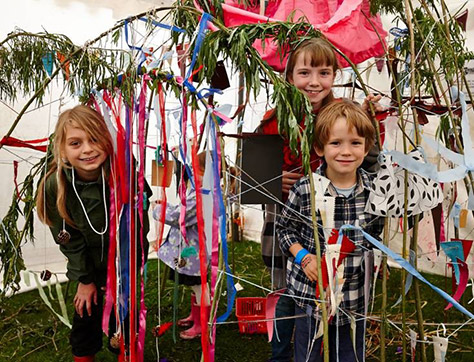 This local festival has grown massively since last year and this year is host to approximately 110 acts, all for different ages and tastes. Perfect for the whole family and an all-round great day (or weekend!) out.
4. 3foot People Festival – Chelmsford, Essex
28th – 30th June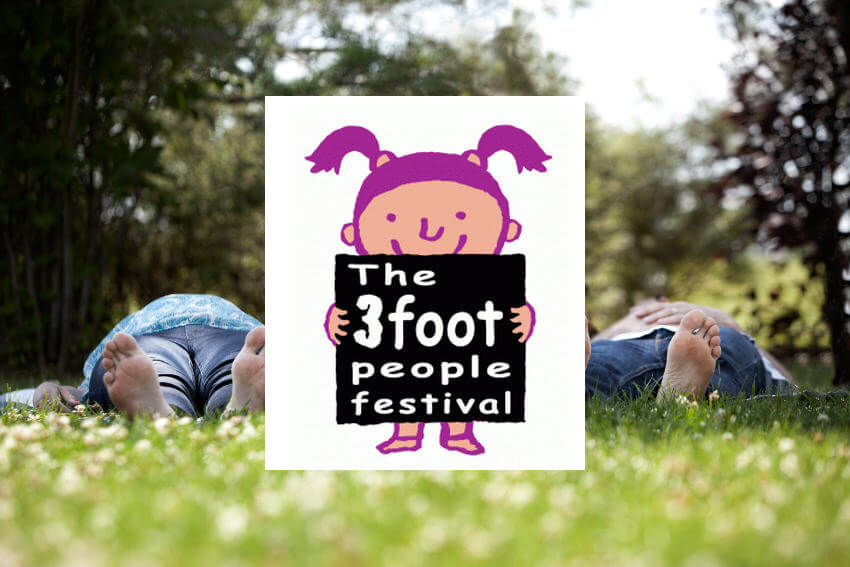 A whole festival dedicated to under 5's, it's the perfect place if you've got really little kiddies. For the weekend Hylands Park becomes a village of tents and teepees, home to games, activities, performances and more to keep them smiling all weekend long.
5. Blissfields – Winchester, Hampshire
1st – 2nd July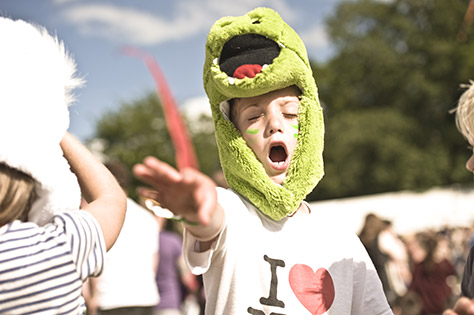 Blissfields is a really special festival with so much to offer for the adults and kids, in particular the Angel Gardens Family Area where there will be games, stalls and entertainment for all ages, or if you're feeling a little arty make your way over to the dedicated Craft Area where you can try your hand at creating something or watch the experts at work.
6. Nibley Festival – Dursley, Gloucestershire
1st – 2nd July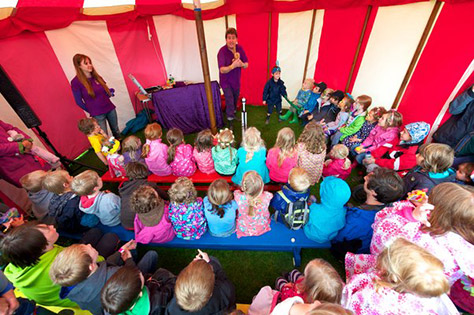 With free entertainment for kids all weekend long Nibley Festival is one of our top family-friendly festivals this year. As well as catering for the little ones they also have amazing music, local beer and food from around the world.
7. Cornbury Music Festival – Tollard Royal, Wiltshire
13th – 17th July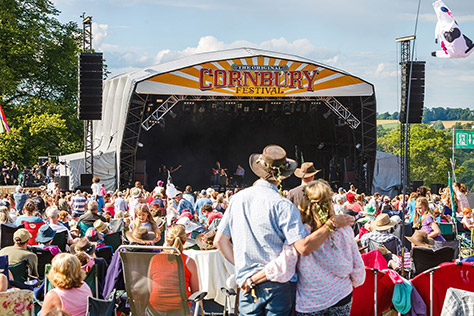 Cornbury is a family-first festival with an incredible musical line up in a British Countryside setting. Visitors will be spoilt with a huge range of luxury food and drink, workshops, entertainers, a fairground and even a relaxing therapy and massage zone.
8. Larmer Tree Festival – Tollard Royal, Wiltshire
13th – 17th July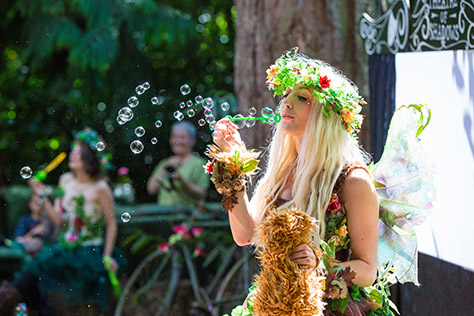 Inspired by the Bracknell Jazz Festival in the 70s, Larmer Tree is a truly unique event that has grown into a 5 day music and arts festival that promises entertainment and fun for everyone.
9. Chagstock Festival – Widdon Down, Devon
22nd – 23rd July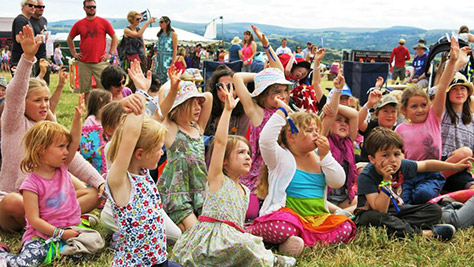 Set in the heart of Devon, Chagstock offers a rural rock vibe. First started as a private event for family and friends, it has still kept the same intimate feel but grown in size to include even more amazing acts and more space for festival-loving families just like you!
10. Deer Shed Festival – Topcliffe, North Yorkshire
22nd – 24th July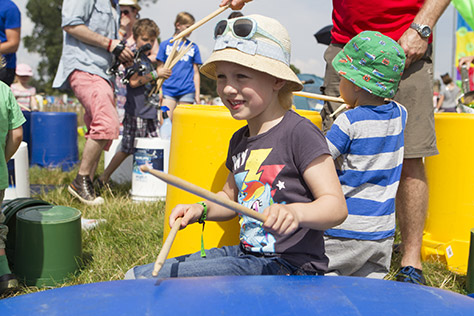 Deer Shed is a family-friendly music, arts and science festival set in the beautiful Yorkshire countryside. It is a unique experience in that it aims to offer great fun for the whole family, festival-wide. They don't have any dedicated children's areas as they feel that everyone, of all ages should be able to enjoy everything together. Definitely worth a visit while the littles ones are still little!
11. Folk by the Oak – Hatfield, Hertfordshire
24th July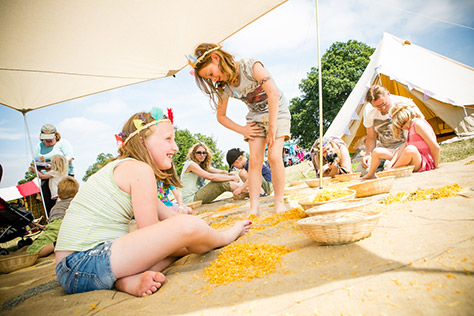 Perhaps king of the folk festivals, Folk by the Oak offers one incredible day of amazing folk music in the sun. With the ultimate feel-good family vibe this is a great place to take the kids especially if they love music too!
12. Splendour – Nottingham, Nottinghamshire
28th July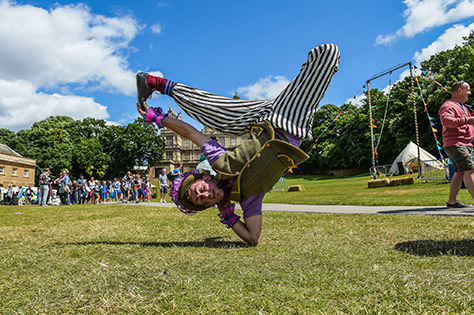 This fairly young festival has grown massively with this year's line up including Jess Glynne, The Human League and UB40. As well as an incredible line-up of contemporary and long-standing artists they've got an array of performers to suit all ages and all tastes to make up a great family festival in the city.
13. Starry Skies – Monnow Valley, Welsh Border
27th – 31st July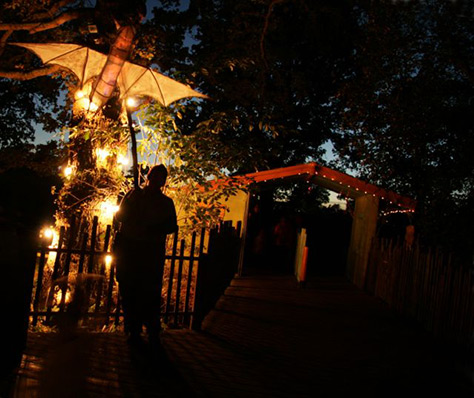 Starry Skies is a specifically family festival and is a little haven for parents to get away from everyday life. They've got everything you'll need to unwind, reconnect with nature and have an amazing time with the kids, in fact there is SO much to do for kids that you might have a hard time taking them home at the end!
14. WOMAD Festival – Malmsbury, Wiltshire
28th – 31st July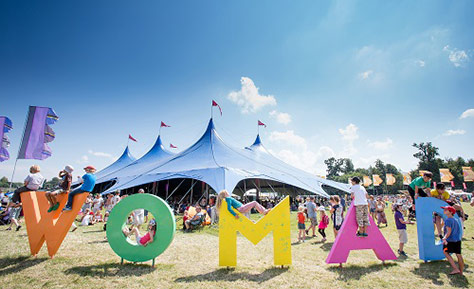 WOMAD is a spectacular festival offering a global experience as an internationally established event. It amalgamates artists, musician and dancers from all over the world into one incredible, colourful weekend.
15. Chilled in a Field – Tonbridge, Kent
29th – 31st July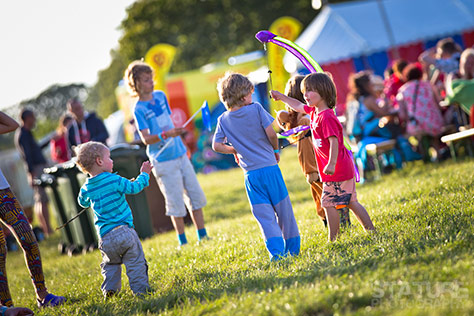 An award-winning not-for-profit festival that aims to give love and cheer to the old, the young and everyone in between, plus all kids' activities are free for the whole weekend including a bouncy castle, inflatable slide and sand pit!
16. Wilderness Festival – Charlbury, Oxfordshire
4th – 7th August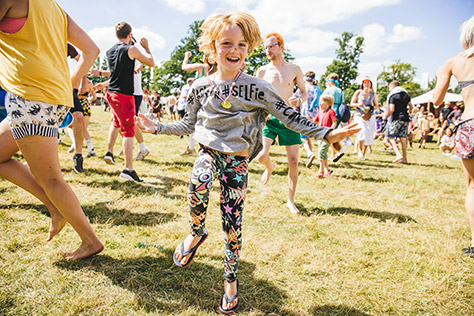 If you're looking for a real back-to-basics experience with the chance to learn, meet amazing new people and live free then this is the festival for you. Wilderness is what the name implies, a trip into the wilderness where you can feast in the forest, swim in the lake and the people who are strangers when you arrive will likely be like family at the end as the atmosphere is so warm and relaxed.
17. Lake Fest – Ledbury, Herefordshire
11th – 14th August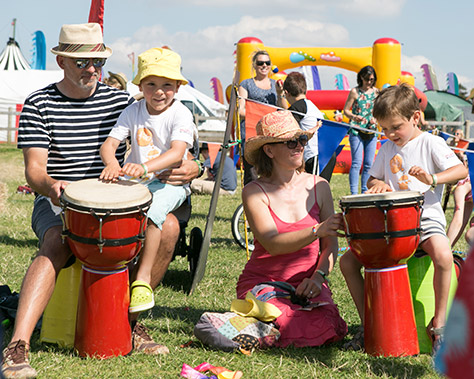 The organisers of Lake Fest are parents themselves so they know exactly how important it is to cater for all ages, little kids, big kids and all sizes of grown ups! That's why this festival is the perfect family holiday with a free funfair for all and much more in-store.
18. Retro Festival – Newbury, Berkshire
12th – 14th August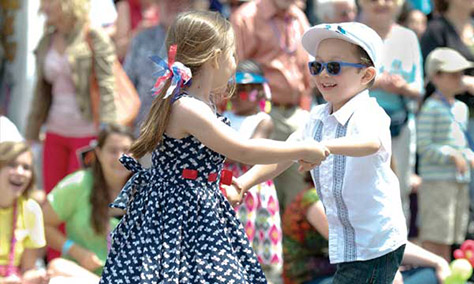 Looking for a festival that offers something a bit different? Then check out Retro Festival – a festival to celebrate all things vintage and retro! From cars to fashion, music and dance, it's a great place to have some good old fashion fun for the day.
19. Green Man Festival – Brecon Beacons, Wales
18th – 21st August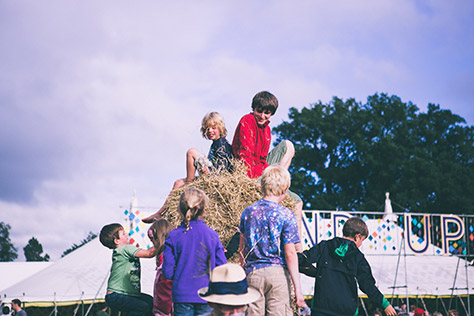 For a festival with real personality Green Man offers heaps of it. Putting ethical practices first you will feel the difference with no corporate sponsors, no VIP areas and no advertising – just good music and good times!
20. Just So Festival – Scholar Green, Cheshire
19th – 21st August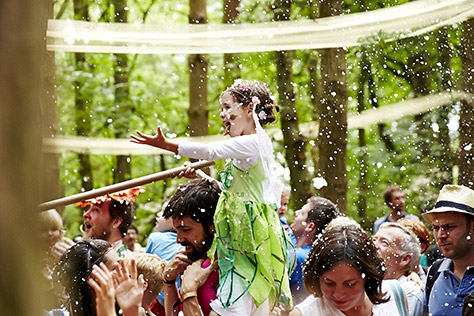 Just So is not just a festival it's a weekend long adventure for families. As well as music you can take part in activities, create something, play something, meet new people and generally have a great time!
21. Shambala – Market Harborough, Northamptonshire
25th – 28th August
Shambala is a festival that offers true diversity with music, dance and art from all over the world including over 200 different musical acts, a world cabaret act, comedy, inspirational talks, live theatre and so much more!
I hope that you liked this post and it inspired you to get out with your family to some really awesome festivals! Have a great time and I hope the sun shines for you 🙂