Cardiff is a wonderful city with so many things for families to see and enjoy. As you would expect there are a whole variety of things to do from museums to parks, play centres to theatres.
Here we have picked 9 great FREE things to do that are family friendly and fun!
The Cardiff Story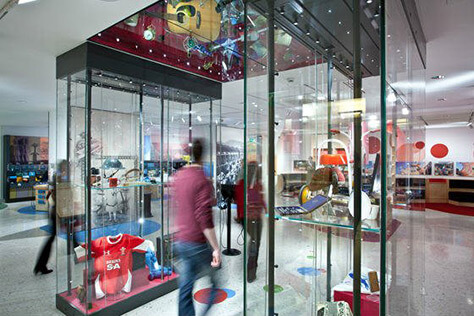 A fun and free museum within the beautiful historic old library building. Through interactive galleries, discover the history of Cardiff through the eyes of the people who created it. See how Cardiff was transformed from a small market town to one of the worlds largest ports by the 1900's. With Cardiff in Context, City Lab, City Show Case and temporary exhibitions there's plenty to see.
For more information click here
Bute park & Arboretum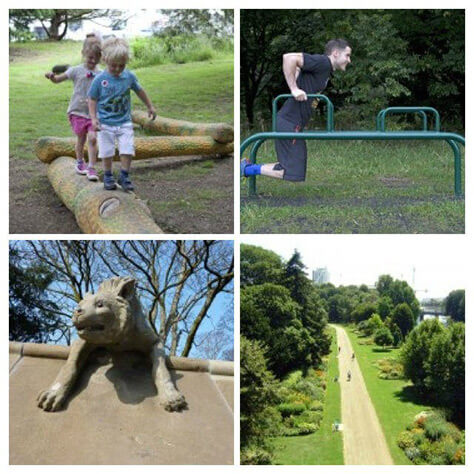 This is one one the largest parks in Wales. There are a number of attractions around the park that children will enjoy; The historic Animal Wall where they can see carved lions, hyenas and apes, a Woodland Play Trail near the Summer House Cafe for children to enjoy and a fitness trail for the adults! If you want to find out more about the parks features there is an interactive QR code trail to follow which takes you to 14 points across the park. (You need to download an app for this) As you would expect there are a whole variety of plants and wildlife to capture children's interest, they will be able to spot otters, herons, damselflies  and woodpeckers! There are cafe and  toilet facilities at the park.
Click here for more information
National Museum Cardiff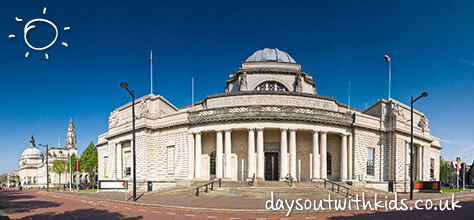 This museum has free entry for all and is home to a range of interesting exhibitions and collections including a history of Wales's national archaeology, art, geology and natural history. There are also regular touring exhibitions. There are many displays to interest children including the fantastic 'Evolution of Wales' gallery. Children will journey through time and will see moon rock, volcanoes, dinosaurs, mammoths and more! There's also a regular programme of free family workshops and events, for more information check out their website.
Click here for more information 
Roath Park, Lake Road West

Roath Park in the centre of the city maintains a Victorian Park atmosphere. There are beautiful floral displays and the park is home to a wide array of wildlife. Enjoy wandering along some beautiful walkways, including those around the lake. There is also a Victorian glasshouse, featuring tropical plants and some terrapins. Entrance to wander the park  is free but there are some fees for additional attractions such as the lake pedalos, water walkerz and tennis courts.
For more information click here
Cardiff Carnival 8th August 10.30am-5.30pm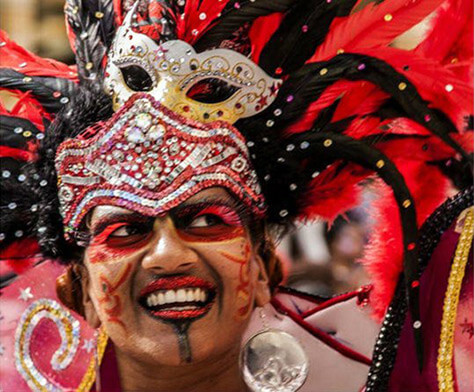 This free carnival transforms the city centre for the day. It  is full of colour and music. There's a variety of dancing to see including family friendly burlesque, samba bands, street theatre, and magic shows. The parade itself is held from 3.30-5.30pm and will include dazzling costumes, fantastic live music, rollerskaters and more! You may even be lucky enough to see a surprise flashmob singing and dancing near you!
For more information click here
St Fagan's National History Museum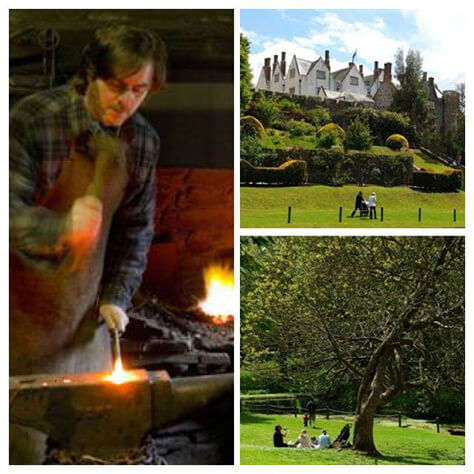 This has been voted as one of the top free attractions to visit. The museum is set in beautiful gardens and woodland and children will learn how Welsh families lived, worked and played through time. The grounds are home to cows, sheep, ducks and hens and there's lots of open space for children to run and play. They can even take a tractor ride in the grounds! There are cafe's on site and also many areas perfect for a picnic if you prefer to take your own. The museum hosts a packed programme of events for children including crafts and drama (you can find out more at the main reception).
For more information click here
Cardiff Central Library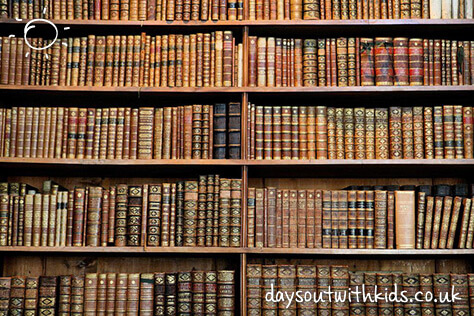 This stunning modern building is more than just a home to books. There is a fantastic children's area on a secure level with computers available, DVD's, CD's and more. There are regular Rhyme Time and Story Time sessions available for under 5's. Within the library itself there is a grand piano to rent so you may hear an accomplished pianist practising when you visit!
Click here for more information
Cardiff Bay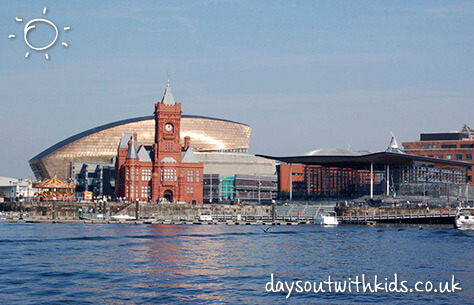 This is a fantastic waterfront docklands area, with shops, restaurants and more. There are fees for the majority of the 'attractions' such as the boat tours around the quay and Techniquest science discovery centre, however the area itself is vibrant and a great place to walk around and enjoy the atmosphere and sites. There is a Visitors Centre where you can get detailed information about attractions and events in the Cardiff Bay area.
Click here for more information
I hope that you have enjoyed our round up of free things to do in Cardiff, and that you get to visit them all! Let us know if you know of any that you can recommend, and always leave a review of the places you visit on our site to let other parents know about your experiences!
For more inspiration visit our website 

Days Out With Kids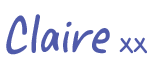 Other City Guides: