In Manchester there are a great number of free attractions and things to do with the family. There are superb museums to fascinate and entertain, galleries with beautiful and thought provoking pieces and lush green parks to explore.
Museum of Science & Industry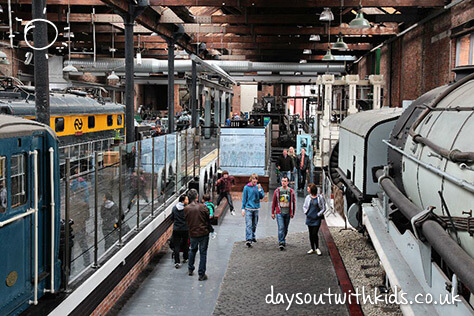 An exciting museum, full of interactive displays and an ever-changing variety of exhibitions that explore science and industries. You can see exhibitions such as how tornado's are made, how the human body works, the history of communications in Manchester, a walk through a recreation of a Victorian sewer (smells included), air and space hall, animation exhibition and a hall dedicated to locomotives.
Click here for more information
Gallery Oldham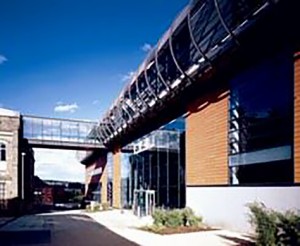 Gallery Oldham has a range of art collections from around the world and is a great place to take the little ones for a day out. The gallery is home to over 12,000 social and industrial history items, over 2000 works of art, 1,000 items of decorative art and more than 80,000 natural history specimens.
Click here for more information
National Football Museum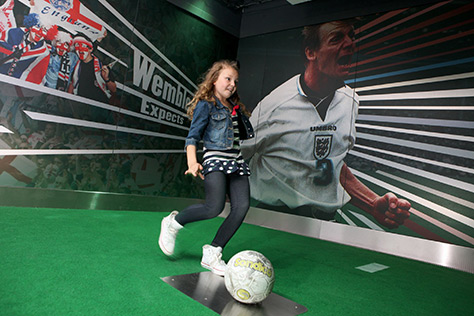 For the die-hard football fan in your family, this is a great place to visit. Discover the history of the beautiful game and see the many collections displaying famous kits and even trophies .The Hall of Fame showcases the sport's greatest players and icons. Everyone will have fun as there are many interactive display and activities.
Click here for more information
Heaton Park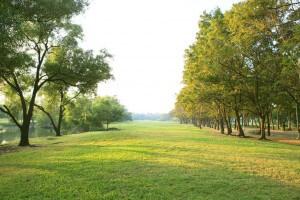 At Heaton Park you will find lots of things for the family to do including the animal centre where you can meet an array of delightful animals, including cows, alpacas, goats, rabbits and guinea pigs. You will also find a play area and a range of activities available, including rowing boats, tram rides and mini golf.
Click here for more information
Working Class Movement Library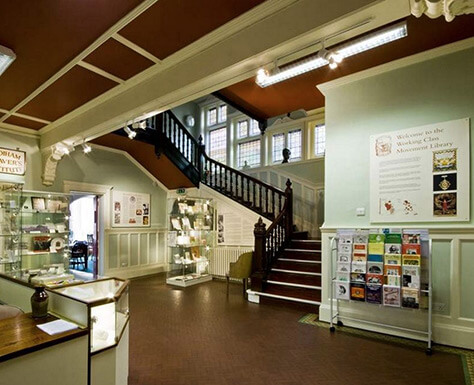 The Working Class Movement Library is an interesting place to visit with the family. You will learn all about some extraordinary people who fought to have their voices heard. Told through books, archives, photographs, poetry, posters, journal and reports amongst other fascinating items, you'll have so much to see. Discover the story of the trade unions, the lives of the people who worked in the past, the politics, the campaigns and the culture!
Click here for more information
Imperial War Museum North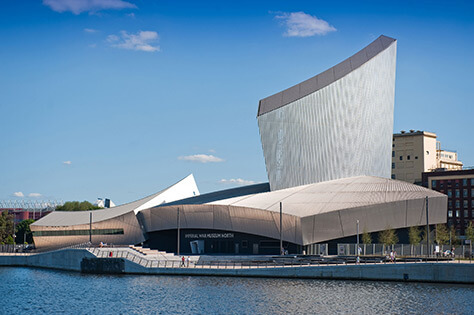 Inside this stunning building you will find interesting and thought-proving exhibitions that show how war has shaped the world. Throughout the year there are new exhibitions exploring different stories, events and peoples experiences. The kids will enjoy getting hands on in the TimeShack where they will find object handling sessions and story telling sessions, and also getting creative in the Learning Studio where they can  make something craft to take home.
Click here for more information
Walking the 'Manchester Green Corridor'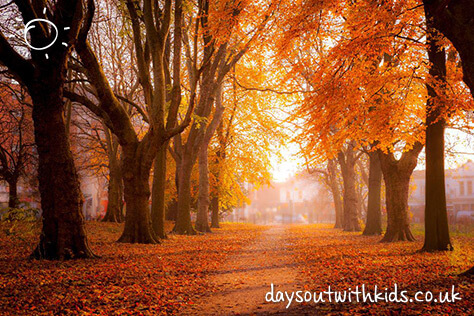 If you fancy exploring the city by foot these series of 14 walks connect many of the beautiful green spaces, and also the tree-lined streets. Just download the map off this website before you head off.
Click here for more information
Salford Quays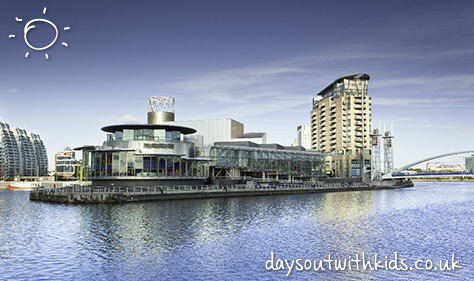 This area is Greater Manchester's waterfront and is where you will find the Imperial War Museum North, the BBC at Media City and the Lowry. The area was once one of the busiest docklands in the UK and is now a great place to admire the futuristic architecture, go for a meal in one of the restaurants and to explore.
For more inspiration visit our website 

Days Out With Kids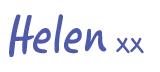 Other city guides: