No more school runs, lots of sun and loads of time for awesome days out – that's why we LOVE August here at Picniq! But with so many days to fill up it can get quite costly, so why not try some of these free days out ideas to keep the fun going even when you're on a budget! 
Notting Hill Carnival – London
28th – 29th August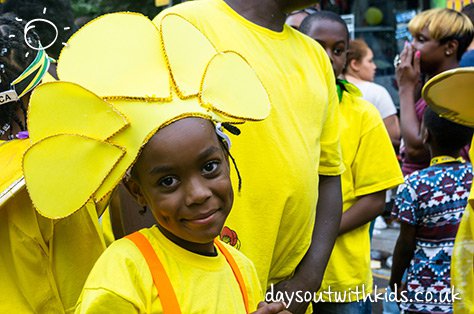 At the end of August, on the bank holiday weekend, the streets of Notting Hill will burst into colour and music! This Caribbean festival is a must-see for kids and adults alike, especially the Sunday which is a family-first day. Find out more.
Oxwich Bay Beach – Swansea, Wales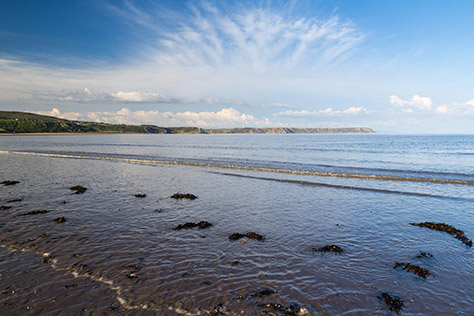 This awesome surfing spot is also perfect for family days out this Summer! The large, sandy beach and beautifully clear waters are perfect on a hot day! Find out more.
Victorian Seaside Summer at the Ragged School Museum – London
27th July – 25th August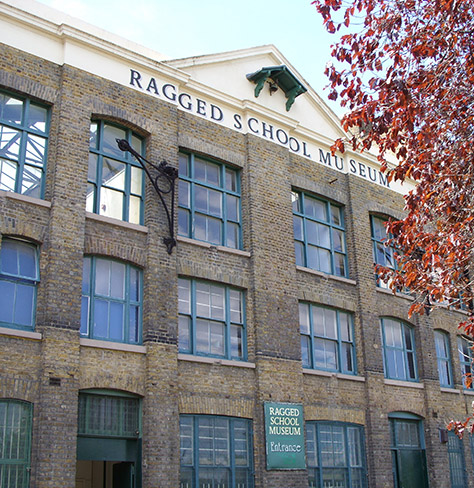 The kids will be glad to go back to their normal school once they've experienced this mock-Victorian school! Visit before the 25th of August and kids can take part in loads of fun activities that Victorian kids would have enjoyed, such as making a puppet show and exploring the depths of a rock pool! Find out more.
St. Ives Estate (Country Park) – Bingley, West Yorkshire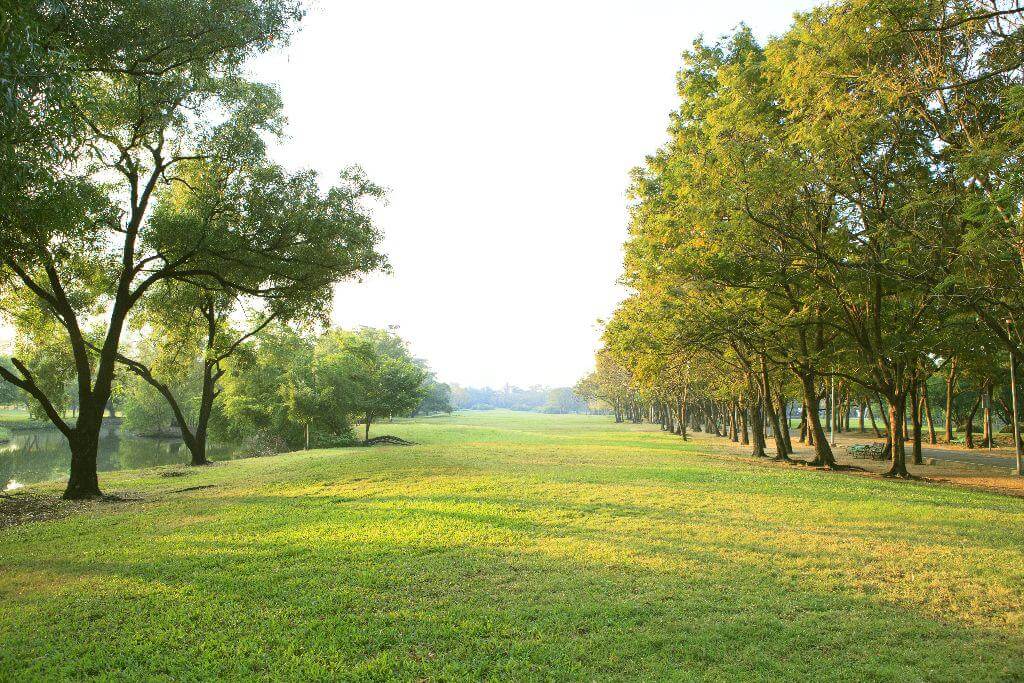 Enjoy a stroll and picnic in the sun at St. Ives Estate. This country park has beautiful woodland to explore, with a flower meadow and loads of little paths to find your way around. Kids under 14 years can also enjoy the adventure playground with high towers, a rope bridge, a tyre swing, maypole and sand pit. Find out more.
BeachEast at Queen Elizabeth Olympic Park – London
23rd July – 4th September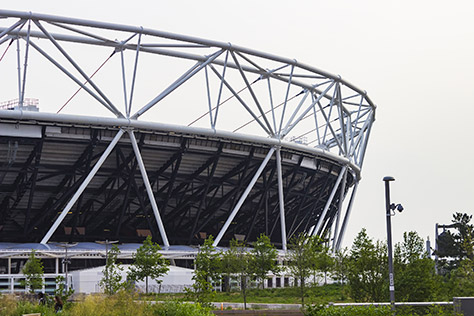 Escape to the beach without leaving London! Might seem impossible but not anymore as BeachEast has returned to Queen Elizabeth's Olympic Park! The kids will love building sandcastles and splashing around in the paddling pool whilst adults can enjoy live entertainment and cocktails at the beach bars. Find out more.
Woodgate Valley Country Park – Birmingham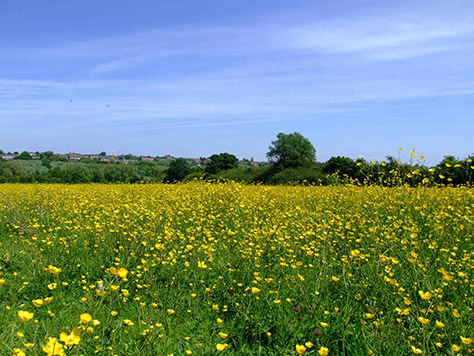 Get away from the buzz of the city at Woodgate Valley Country Park! The perfect place to get back out into nature, walk the dog or have a picnic with the family. Find out more.
Kings Heath Park – Birmingham
For a great day out with the family, escape to this urban parkland and explore 35 acres of nature and wildlife. There are also regular family events at the park, so keep an eye open for what's on in August! Find out more.
Leeds City Museum – Leeds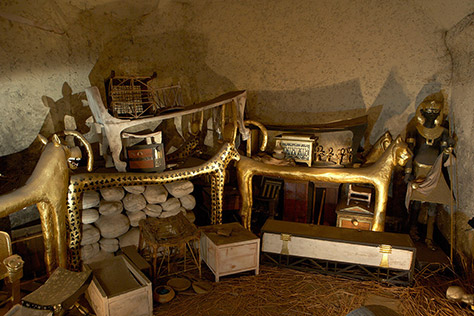 There is so much on offer at Leeds City Museum, learn about the last 450 years of Leeds own history and marvel at 3,000 year old Egyptian artefacts. Kids will love learning in this fun and interactive space with a huge choice of exhibitions covering almost anything you can think of! Find out more.
Yeadon Tarn – Leeds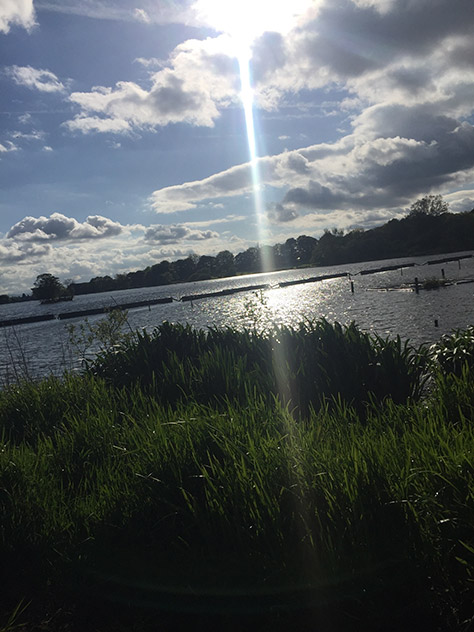 Get outdoors this Summer and visit Yeadon Tarn! It's got an stunning lake and large park to explore, complete with a kids play area, a BMX track and loads of perfect picnic spots! Find out more.
Sudley House – Liverpool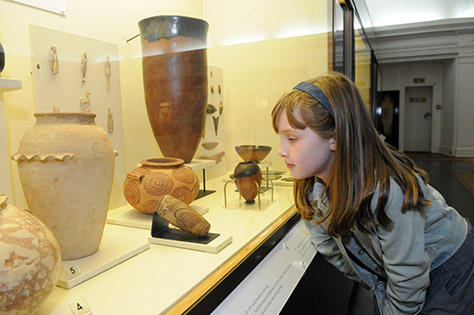 Sudley House museum is the perfect place to go on a cold or rainy day this Summer. With so many exhibitions to choose from you'll keep the whole family entertained all day! Don't forget to check out the 'childhood room' and the 'costume room' for a really special experience! Find out more.
Ainsdale Beach – Southport, Merseyside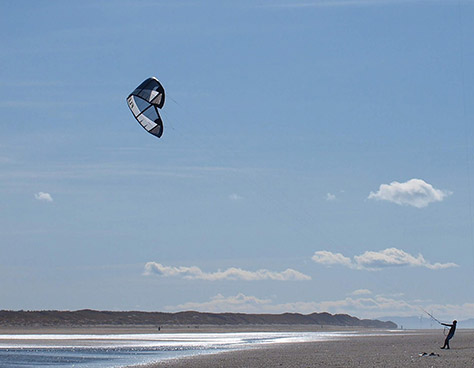 There's so much to do at this award winning beach such as kite surfing, windsurfing, horse riding as well as all the natural wonders of the beach! Check out the beautiful sand dunes and swim in the wonderfully clean and clear waters – perfect for cooling down on a hot day! Find out more.
Fancy's Family Farm – Portland, Dorset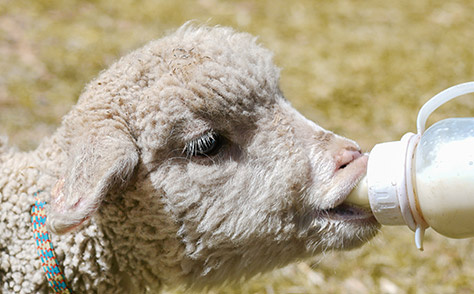 Fancy's Farm has loads of animals and critters that you won't see at any regular farm! Including slow worms, lizards and even wallabies! Kids will love meeting all the different animals, especially Dinky the Miniature Horse! Find out more.
Tatton Park – Knutsford, Cheshire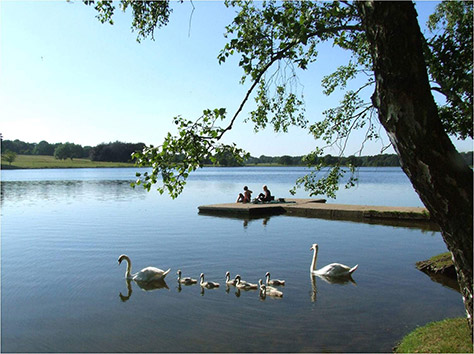 Explore the beautiful grounds of Tatton Park, with a beautiful lake and vast woodland to explore. For the kids there is also a Park Farm with pigs, donkeys, goats and Lou the Jersey cow! Families can even try their hand at den building or unwind in the story room.. Find out more.
Boscombe Coastal Activity Park – Bournemouth, Dorset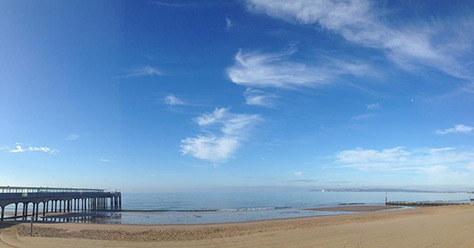 Stroll down Boscombe Beach and you will be able to enjoy a whole host of costal activities including free swing ball, table tennis, bouldering and don't forget to check out the music trail on the pier! Find out more.
Botanic Gardens and Palm House – Antrim, Belfast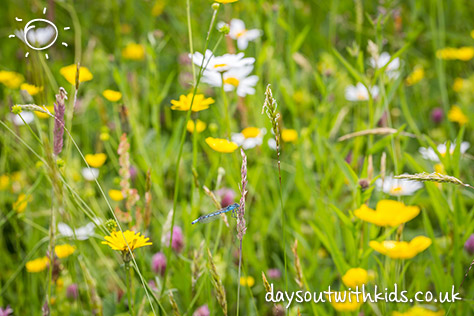 The beautiful Botanic Gardens and Palm House has been amazing visiting since 1895. You'll be able to see beautiful and rare flower displays, stunning sculptures and there even a children's play area for the little ones to blow off some steam! Find out more.
Windmill Hill City Farm – Bedminster, Bristol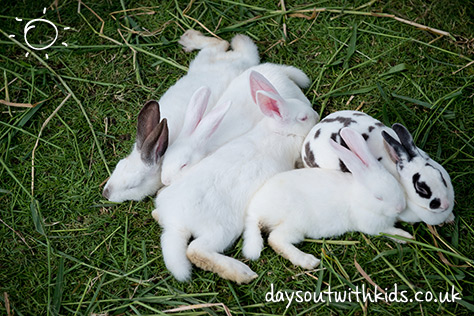 This small community farm has loads to offer and is a great day out for kids of all ages. You'll be able to meet loads of animals, such as goats, sheep, pigs and chickens, and learn all about farming. There's also a kids play area when they can run around while you refuel with a coffee. Find out more.
 Montrose Beach – Scotland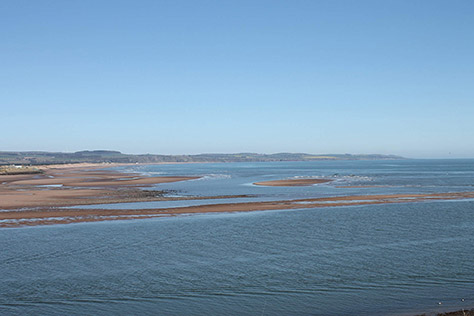 This beach offers a large, stretch of flat beach with golden sand that is perfect to soaking up the sun this Summer. Just a little way back from the beach is a seafront splash play park for kids and a picnic area so don't forget to bring some lunch! Find out more.
Hillsborough Park – Sheffield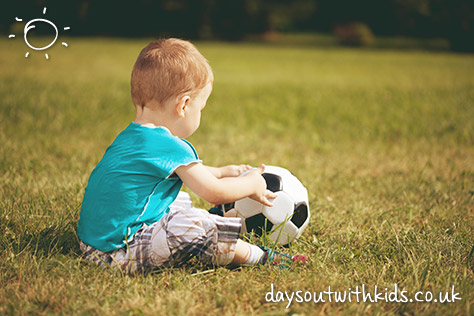 With a green bowling pavilion, walled garden and kids playground Hillsborough Park is the perfect family day out. Bring a picnic and make a football and spend the day in the sun! Find out more.
Clifton Park and Museum – Rotheram, South Yorkshire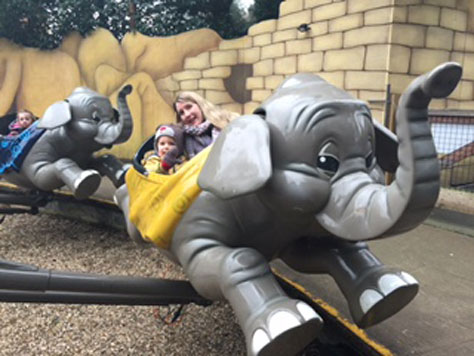 The Clifton Park and Museum has something for everyone! They offer loads of interactive exhibitions, including the Lions Den exhibit where kids can learn all about Africa! Or, if it's a hot and sunny day why not cool down with the park's water splash zone or raise your heartbeat at the fun park, complete with rollercoasters, bumper cars and more! Find out more.
Stafford Castle – Stafford, Staffordshire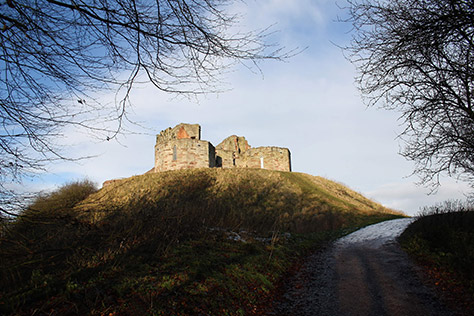 Stafford Castle is an iconic piece of Staffordshire's history and is a great place to explore with the kids this Summer. Follow the trail and kids can learn for themselves all about the castle and the history that surrounds it. Find out more.
Ryton Pools Country Park – Bubbenhall, Coventry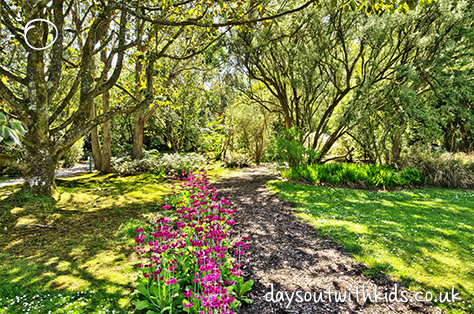 There's over 100 acres of woodland to explore in Ryton Pools Country Park. Follow the different paths and trails and uncover a new beauty spot on every visit! Bring a picnic and some lawn games for the perfect family day out! Find out more.
Attenborough Nature Centre – Beeston, Nottinghamshire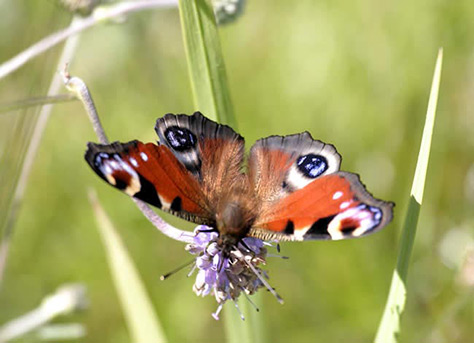 Opened by Sir David Attenborough in 2005, this Nature Centre is an award-winner nature and wildlife haven. Take a stroll and see how many different species you can spot! Find out more.
Mablethorpe Town Beach – Lincolnshire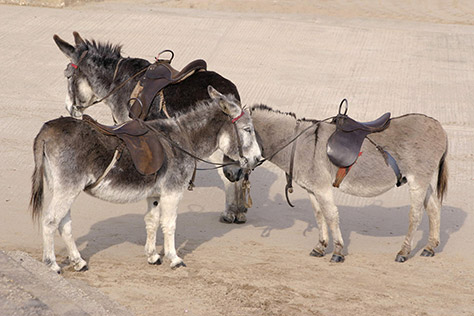 There's so much to do at Mablethorpe Town Beach from kayaking to amusements, crazy golf to wind surfing! The whole family will enjoy all the delights of this quaint town beach. Find out more.
Doniford Farm – Watchet, Somerset
Kids will love Doniford Farm and meeting all the animals that are there! Such as, alpacas, goats, rabbits, meerkats and much more! There is also access to the beach from the farm if it's a really warm day. Find out more.
Lydford Castle and Saxon Town – Okehampton, Devon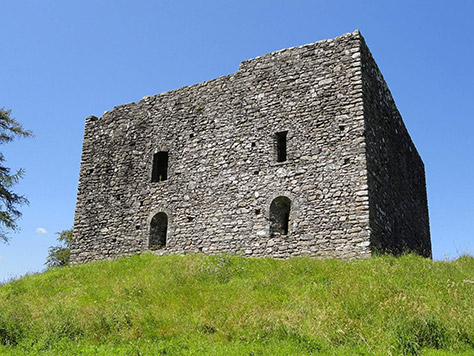 Lydford Castle sits well above the gorge f the River Lyd and was known as a prison tower in earlier years. Visitors can now learn all about it's haunting past and it's reputation in the local area. Find out more.
Looking for even more free days out ideas? Don't forget that we have over 4,000 days ideas on our website!