Well. 'that's all folks!', we've come to the end of our 12 Days Out of Christmas giveaway. We hope you enjoyed it!Thank you to everyone who entered and congratulations to our winners! You can check out the names of the lucky winners below!
DAY 1: The Winner: Kemma Knott
4x tickets for the LONDON EYE! (Valid until 16.10.15)
See unrivalled views of London's Skyline from the unique and magical London Eye. The wheel reaches heights of 135 meters and on a clear day you will be able to see as far as 40 kilometres as well as landmarks such as Big Ben, Buckingham Palace, Trafalgar Square, St Paul's Cathedral, The Gherkin and Canary Wharf.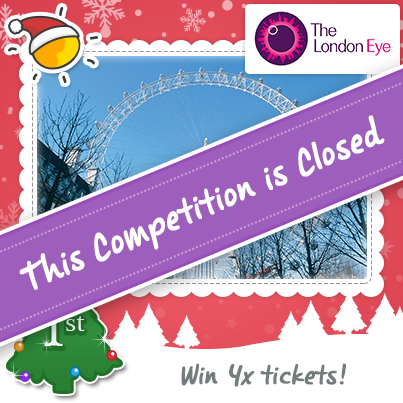 DAY 2: The Winner: Jo Evans
4 x tickets to see  Peppa Pig's Big Splash, a live show @The Criterion Theatre London. Tickets are valid on 29th Dec 2014 for the 11am show. For more info check out the shows website peppapiglive.com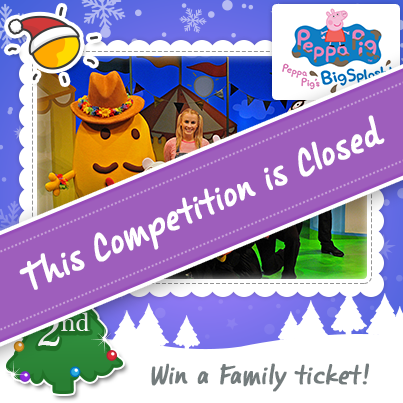 DAY 3: The Winner: Alison Lindell
A family ticket to the Colchester Zoo 'Magic of Christmas Events'.
See the animals, meet Santa himself in his Enchanted Grotto, with his real live reindeer, enjoy the staff mini-pantomime and plenty of other events to get you in the festive spirit. Each child will also receive a gift from Santa, adding magic to their visit to Santa's grotto! Tickets are valid on either: 29th & 30th Nov, 6th & 7th Dec, 13th & 14th Dec, or the 17th – 24th Dec 2014
DAY 4: The Winner: Claire O'Connor
Win a Family Ticket to Leeds Castle, Gingerbread Christmas Event! With 500 acres of stunning parkland and 900 years of history ready to be discovered, Leeds Castle makes for a great family day out. This Christmas the castle is celebrating all things festive and you will find a spectacular Gingerbread Christmas, the festive Christmas market, real reindeer and a Gingerbread Quest across the gardens and grounds. More info here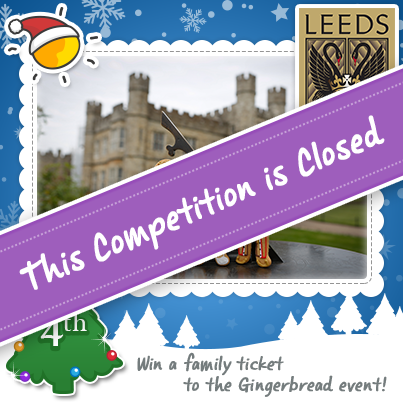 DAY 5: The  Winner: Kerry Louise
Win a family ticket to the Hyde Park Winter Wonderland!
Celebrating all things festive (and more) a magical day out for the family. This prize includes entry to the ice rink, Magical Ice Kingdom, Zippos' Circus and a ride on the Giant Observation Wheel. You can also enjoy browsing the festive stalls of the Christmas markets and filling up on plenty of tasty food and drink at the restaurants, food stalls and bars.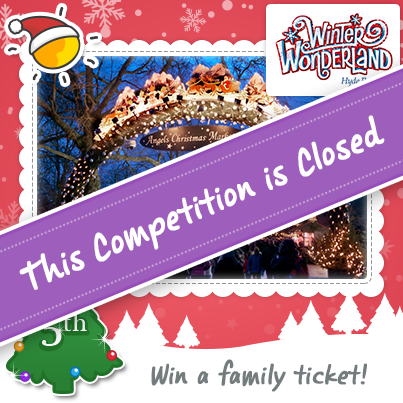 DAY 6: The Winner: Asset Tessa
Family Ticket to Bristol Zoo, INCLUDING entry to The Wild Place Project! You will see over 400 species of animals including penguins, lions and gorillas, all set within 12 acres of beautiful gardens.  You can also spend time exploring the great outdoors at the Wild Place Project home to a host of outdoor adventures!
ENTER HERE before 9pm!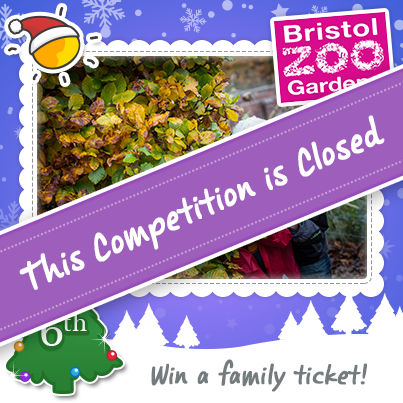 DAY 7: The Winner: Caroline Tingley
2×2 hour passes for a  FUN session at the Chill Factore Snow park. Scream your way around the Luge Slip 'N' Slide, go head to head on Sledge 'O' Mania, and ride the Downhill Donuts. Or for the very little ones (under 4's) there's Mini Moose Land; a special snow play with a mini sliding track, soft play toys and slides.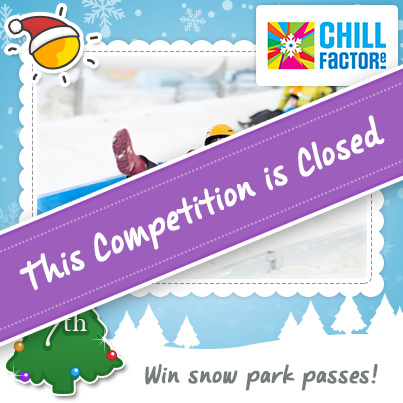 Day 8: The Winner: Madeline Symons
Get adventurous at GO APE with 2 adult & 2 child Tickets for the Tree Top Junior course! Children from six years old (or are at least 1 metre) can take to the trees.  The adventure lasts an hour and they can weave their way through a network of 20 looping obstacles five metres above the forest floor including; the Spiders Web, Log Balance and Jungle Crossing, before finishing on a zip back on to solid ground.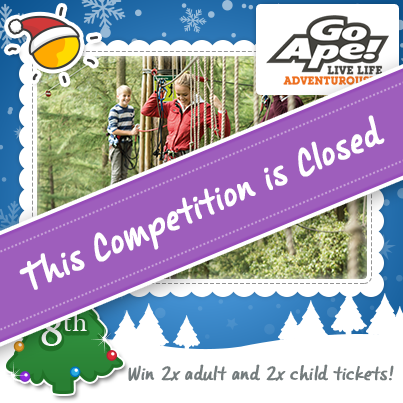 DAY 9: The Winner: Helen Brown
Calling all Doctor Who Fans!! This is your chance to bag a family ticket to visit the Doctor Who Experience in Cardiff. Step into your own adventure, watch out for the Daleks and don't blink if you see a Weeping Angel!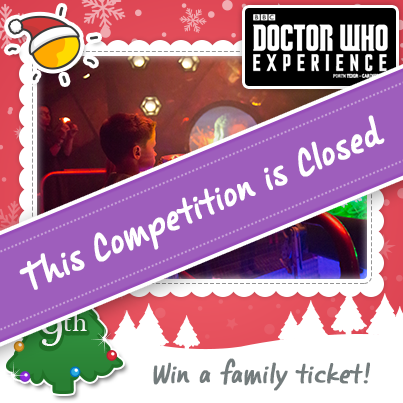 DAY 10: The Winner: Danielle Rumney
Win 4x tickets to Sealife London
If underwater creatures are your thing then this is the perfect winter day out for your family! You'll see Sharks, Octopus, Penguins and more, right in the heart of London!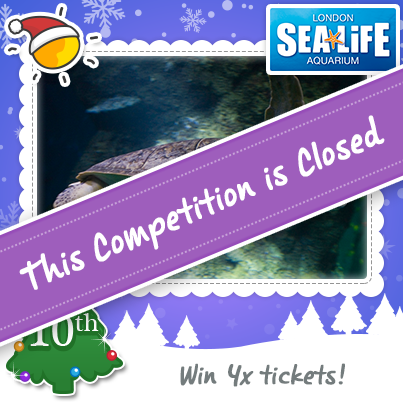 DAY 11: The Winner: Aislinn Tilsley
WIN a family ticket to Diggerland! At Diggerland children and adults have the chance to ride on and drive REAL full size construction machinery, under the guidance of our trained staff – no driving licence required! With 4 sites across the UK located in Kent, Devon, Durham and Yorkshire you're never too far away from a Diggerland! (please note Diggerland is currently closed until Feb 2015)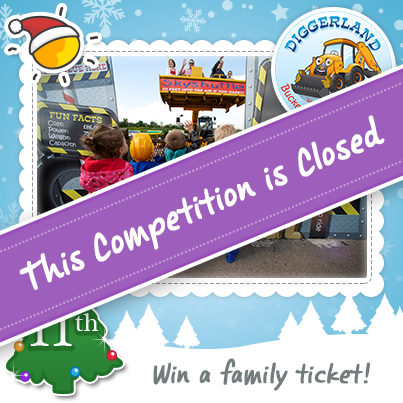 Day 12: The Winner: Gillian McNulty
Up for grabs is an RZSS Family Membership to Edinburgh Zoo and the Highland Wildlife Park for a whole year! Worth over £150!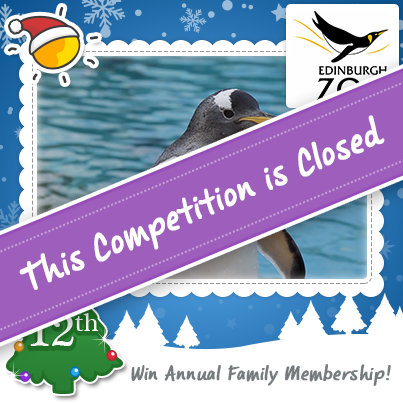 Thank you for entering , good luck!