Father's Day is coming near,
Have you got the perfect present for this year?
If you're not sure what would make the perfect gift,
Check out this super gifts list!
Why is it that buying gifts for men is always so difficult?!  It always seems such a struggle… that's why we have been busy scouring the internet and racking our brains for the best Father's Day gifts out there! Whether you're buying for your Dad or your little one's Dad, check out some of the cool gifts we've found below!
1. Dear Dad – From You to Me Book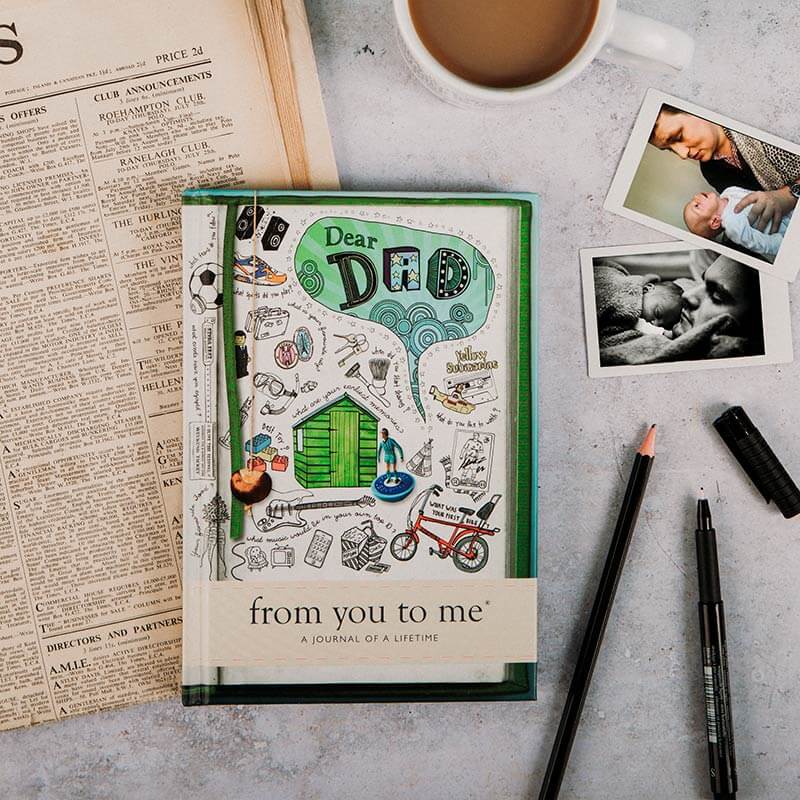 This book is so cute and a great way for you or your little one to learn more about their Dad. Plus, it also makes a wonderful keepsake and can be handed down through the generations! Buy yours here!
2. Personalised Daddy And Me Activity Tokens Jar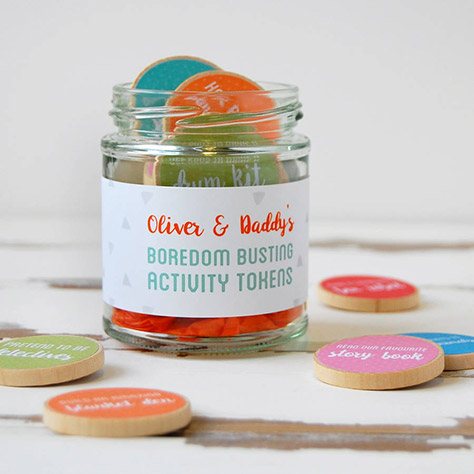 This is such a cute idea and could even be made if you are the crafty type! Each jar has 15 activity tokens inside, from paper aeroplane competitions to making a drum kit out of pots and pans and so much more. Buy yours here!
3. Emergency Dad Jokes Mug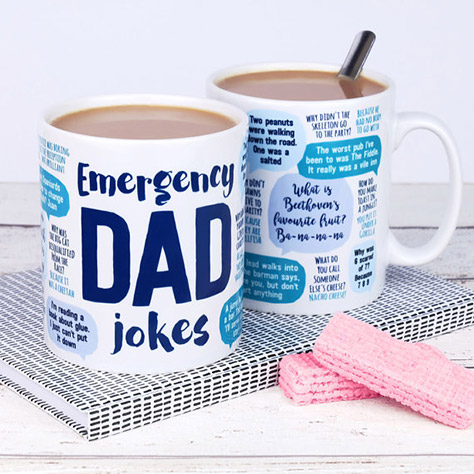 Is your dad one to crack jokes ALL THE TIME?! If he is, then we've found the perfect gift for you to give him this Father's Day! We usually like to steer clear of the standard mug or sock gift but this one was too good to pass up. Buy yours here!
4. Made by Dad Book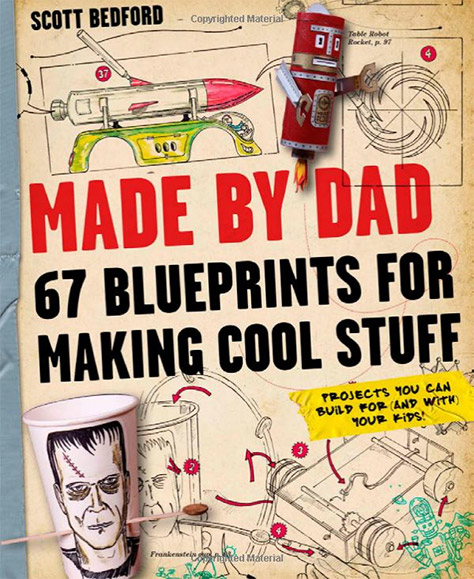 This book is bursting with ideas of cool things that Dad can make with the kids! With easy to follow instructions and hand-drawn diagrams lots of fun is guaranteed. Buy yours here!
5. Father's Day Baby Grow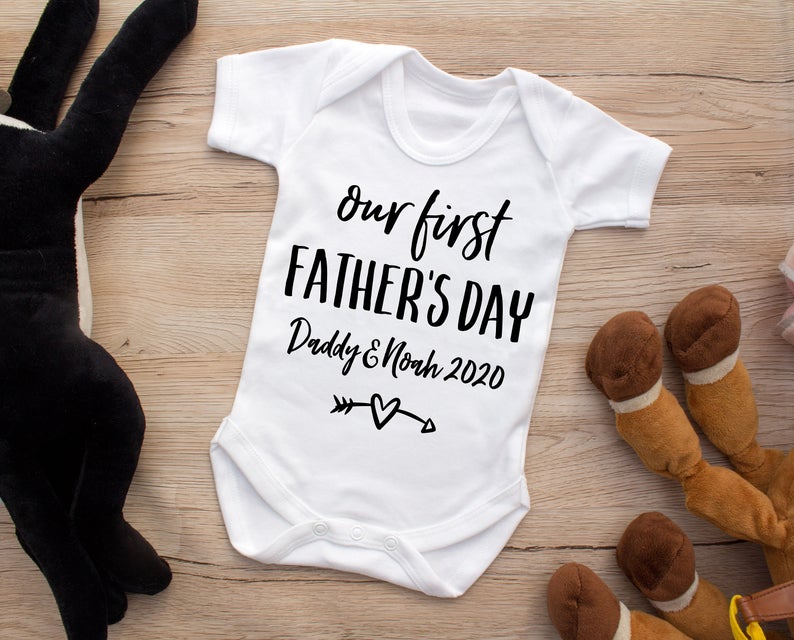 How sweet is this short-sleeved baby grow! A perfect gift for a first Father's Day and definitely shows your partner just how much you both appreciate him! This babygrow can be personalised with any name and comes with the text 'Our first father's day' and '2020' making it a lovely a keepsake gift too. Buy yours here! 
6. Mr. Grumpy Nails Fatherhood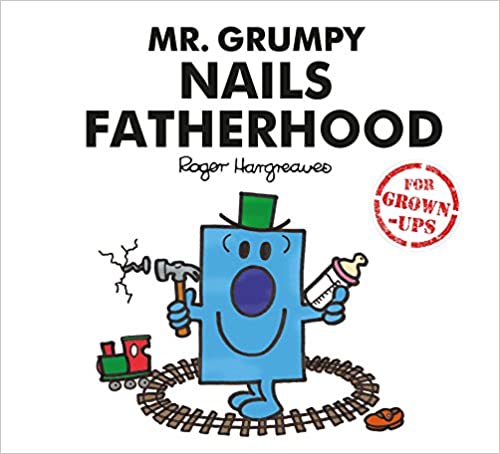 The Mr. Men for Grown-ups series now gives adults the chance to laugh along as the Mr Men and Little Miss try to cope with the very grown-up world around them. This book is a total L.O.L and makes a brilliant little gift for Dad this Father's Day. Buy yours here!
7. Personalised Set of Socks – Daddy and Me Shark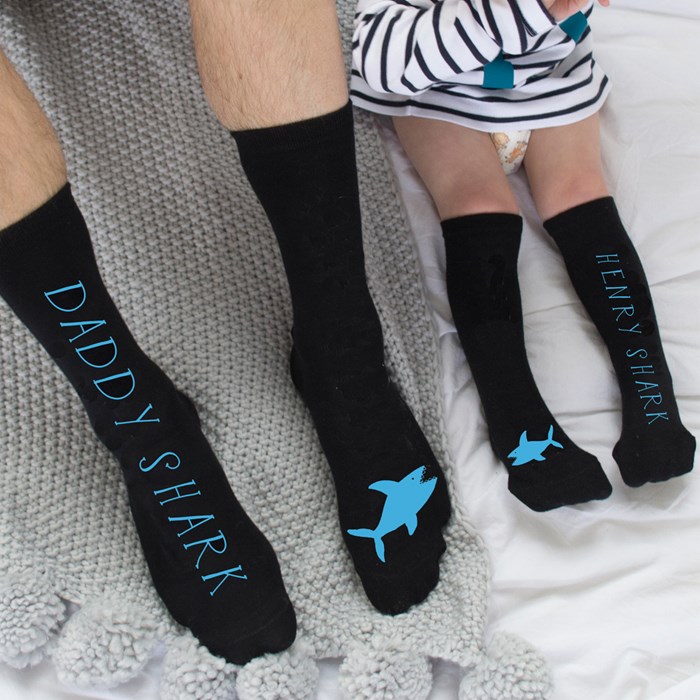 Inspired by the song, these cute socks make the perfect gift for Dad from the kids this Father's Day! Add a name for the adult pair and one for the child's pair to sit alongside the word 'shark' and the cartoon shark. Buy yours here!
8. Personalised BBQ Set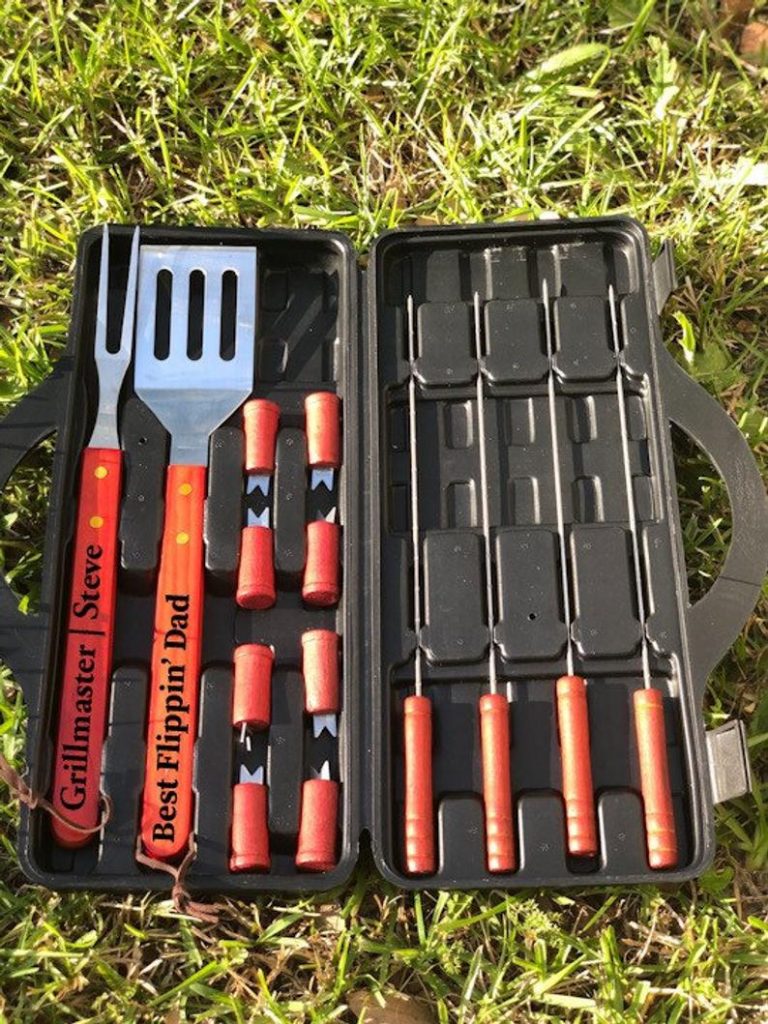 This personalised BBQ set is great for head-chef Dads wanting to show off their skills in the upcoming BBQ season. Buy yours here!
9. Father's Day Chocolate Poem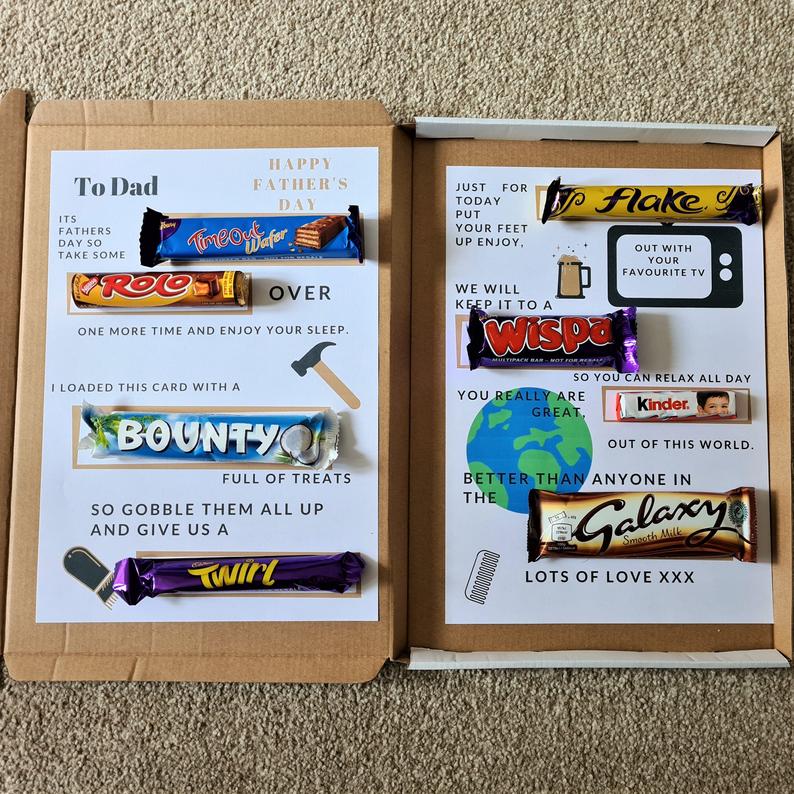 This handmade card is a great alternative to your normal Father's Day card and is a fun way combining a gift and card in one! Buy yours here!
10. Craft Lager Crate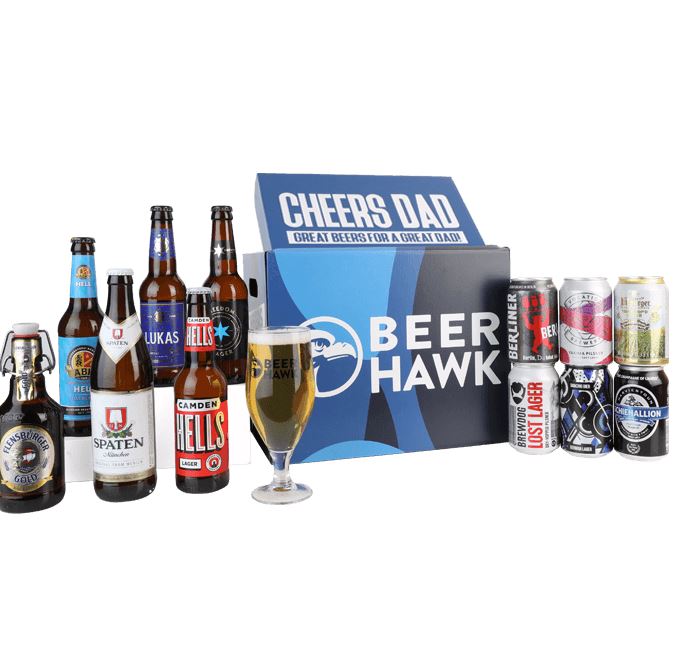 And finally, if your Dad is a lover of lager, then this crate featuring the best lagers from around the world will not disappoint. Buy yours here!
Have you got some great ideas for Father's Day gifts? We'd really love to know! Someone else might love it, and really want to go! If you've got ideas, suggestions or reviews, you can shout all about it on whatever channel you choose!
Follow us on Facebook, Twitter or tag us on Instagram using #PicniqUK! ❤️