We received so many brilliant snaps of your favourite day out during half term, which are so valuable to inspire others who needs idea for a family outing. This blog is fully inspired by all of you and thank you again for sharing #halftermfavourite!
Sudbury Hall and the National Trust Museum of Childhood, Derbyshire

Bring the family here to experience two contrasting places there is Sudbury Hall full of 17th-century craftsmanship where you will walk through rooms such as the Long Gallery, admire the Great Staircase and learn about the history from the room guides. Then there's the Museum of Childhood which has something you will enjoy no matter your age! Find out more.
Grufallo & Stickman Trails, Delamere Forest, Chester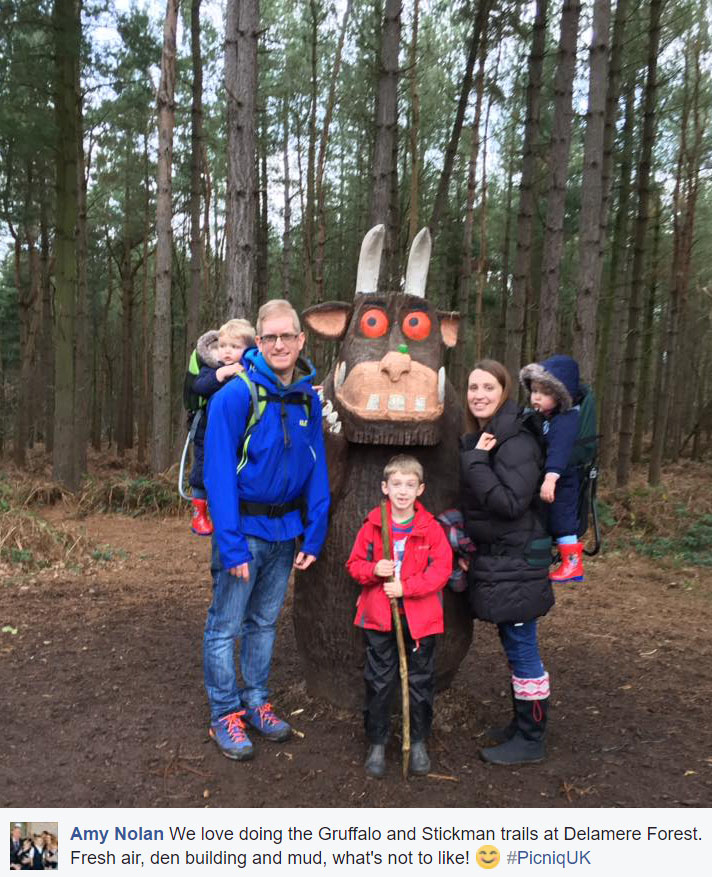 For a great active day outdoors then visit the Delamere Forest for a great time cycling or walking on one of the many trails there are to follow. There are Grufallo Spotter Trails which open from 1st April 2017. It is also home to the Go Ape Tree Top Adventure and Forest Segway. There are beautiful places to ride and is a great place for a family day out with a picnic. Find out more.
Gibside, Gateshead, Tyne and Wear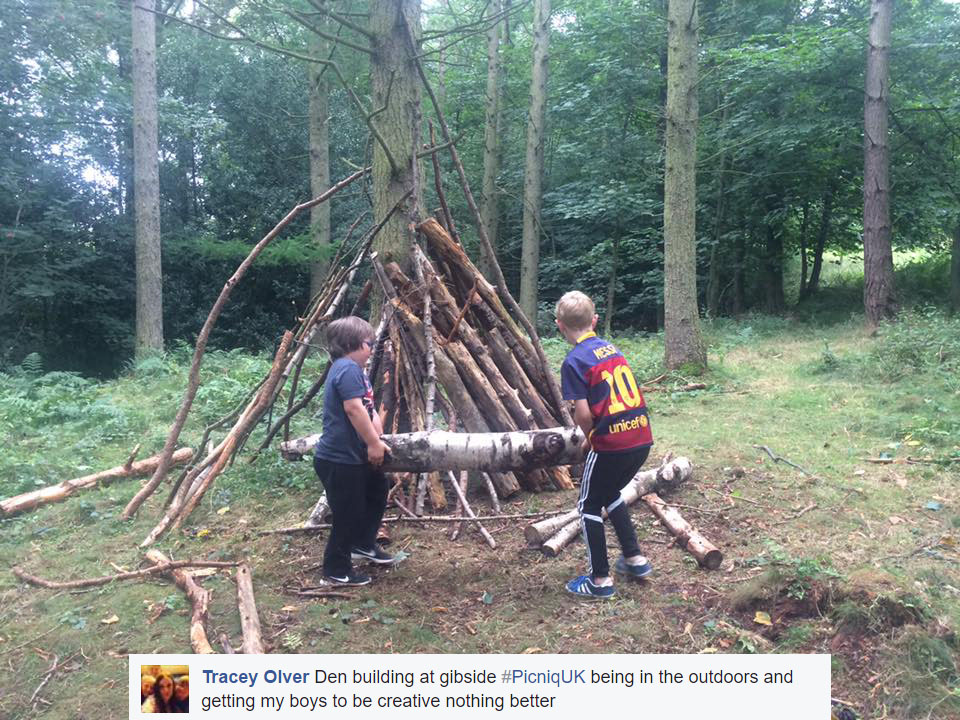 Bring the family here for a great day outdoors. Gibside is Georgian 'grand design' on a spectacular scale and was the brainchild of George Bowes. Discover the Derwent Valley by walking one of the many paths through the open spaces, buildings and ruins. There are over 15 miles of footpaths, which you can discover by yourself or take one of the guided tours. On the 26th March there's a Daffodil Potting event for Mother's Day where kids can pot a daffodil for their lovely mums. Find out more.
Filey Beach, Scarborough, North Yorkshire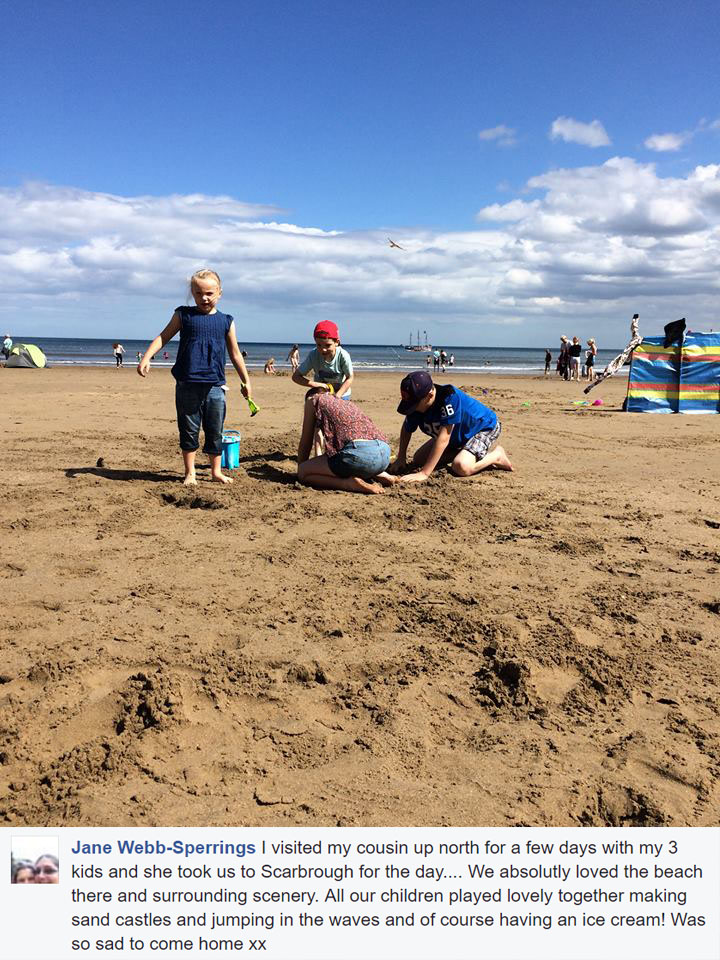 A long sandy beach set in a wide bay. In town, the beach is edged with a historical promenade and beach chalets. The beach is very popular with families and is a good spot for sailing and windsurfing. Find out more.
Lindisfarne Castle, Holy Island, Berwick upon Tweed, Northumberland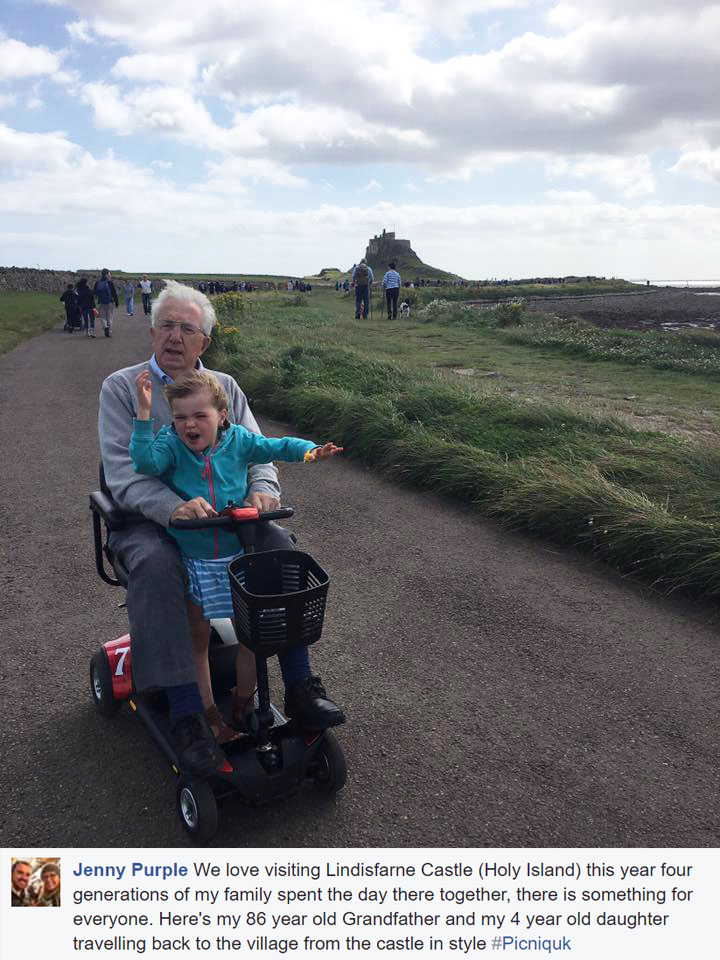 This dramatic castle by the sea is a great place to bring the family for a day out. The location has been the main attraction for the occupants of this castle, it was renovated by Arts and Crafts architect Edwin Lutyens. The castle has rooms for you to explore, staircases to climb and fantastic views from the top. Find out more.
Moors Valley, Ringwood, Hampshire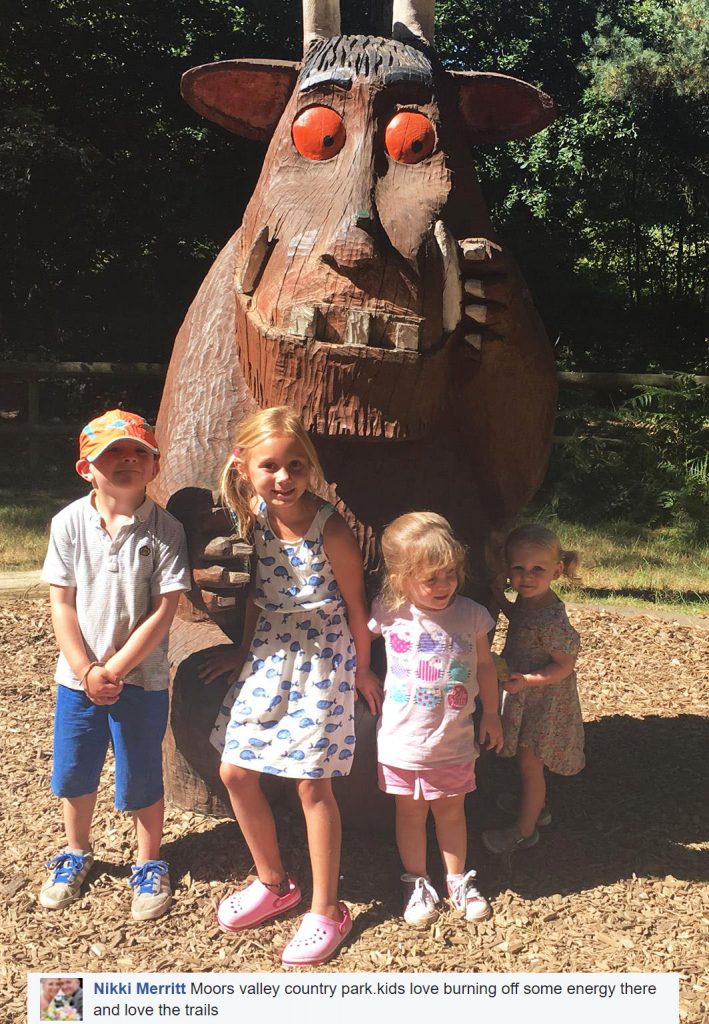 Located in the New Forest, by Ashley Heath and covering 1000 acres, there is something for everyone at Moors Valley Country Park. You can walk, cycle, go on the authentic narrow-gauge steam train or even "Go Ape" on the fantastic tree top adventure! There is plenty of fun to be had in the play areas and you can relax in the restaurant. Find out more.
Ripley's Believe It or Not! London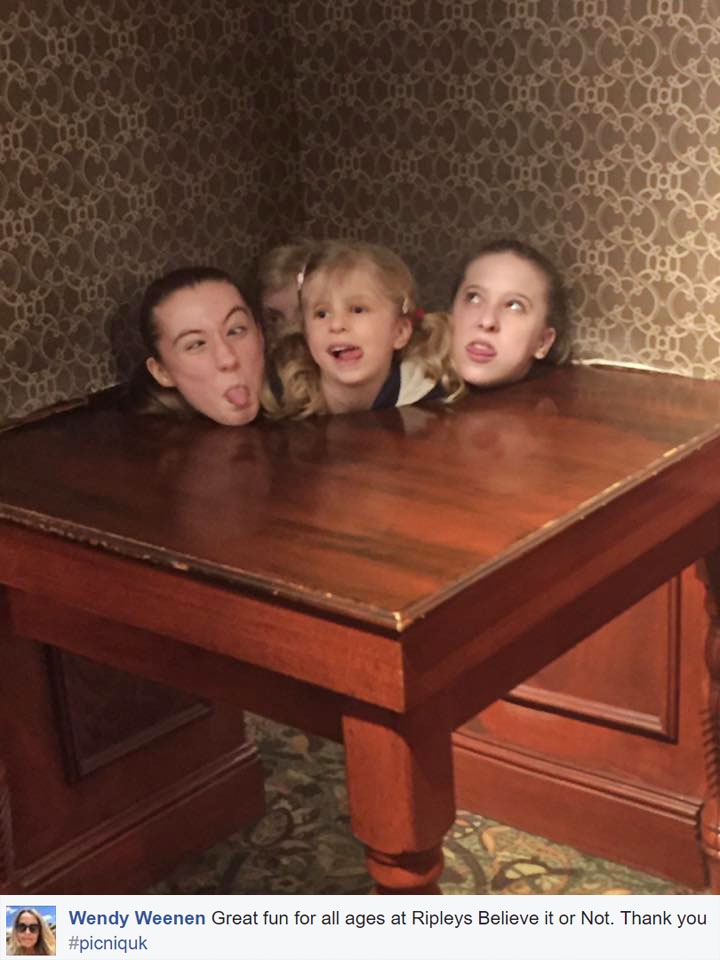 At Ripley's Believe It or Not! London visitors can marvel at an unbelievable collection of jaw dropping artefacts from across the globe – many of which were collected by the ultimate explorer Robert Ripley himself. With over 700 astonishing exhibits, galleries and interactive experiences spanning across 6 floors, Ripley's Believe It or Not! London celebrates the weird, wonderful and bizarre in all its forms, which are sure to excite, delight and thrill the whole family. Book through Picniq and save up to 57% off tickets plus a free guidebook!
Crich Tramway Village, Matlock, Derbyshire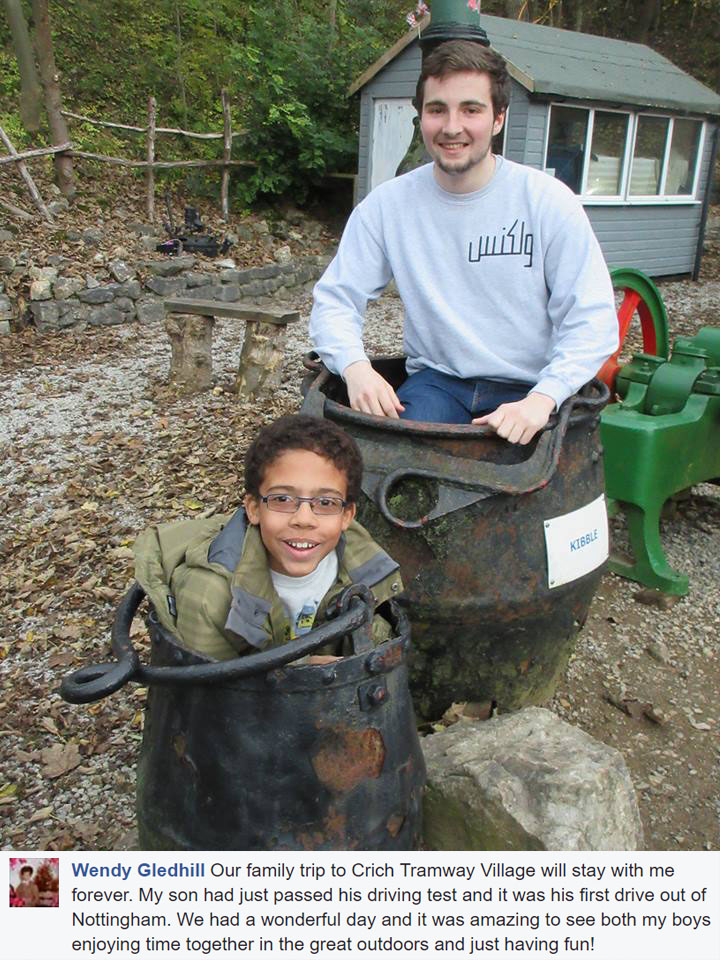 The Tramway village is a beautifully restored and recreated village with numerous buildings to visit including Rita's Tearoom, The Red Lion Pub and Barnett's old fashioned sweetshop. Afterwards take a ride on one of the trams, which stops along the mile long track for you to hop on or off. With education and fun in mind this museum will make a great day out for all of the family. Find out more.
Mottisfont Abbey & Garden, Romsey, Hampshire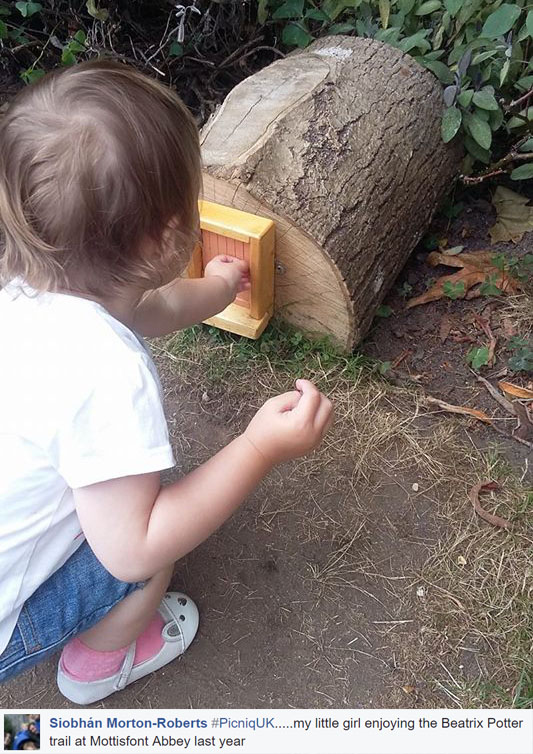 This stunning house and gallery is surrounded by picturesque riverside gardens, the historic house is full of beauty from paintings, photographs and interior design. Exhibitions in the gallery change throughout the year so be sure to expect something different every time you visit. There is a lovely Wild Play area for kids and great trails to follow making this a special place for a day out with family and friends. Find out more.
Furzey Garden, Lyndhurst, Hampshire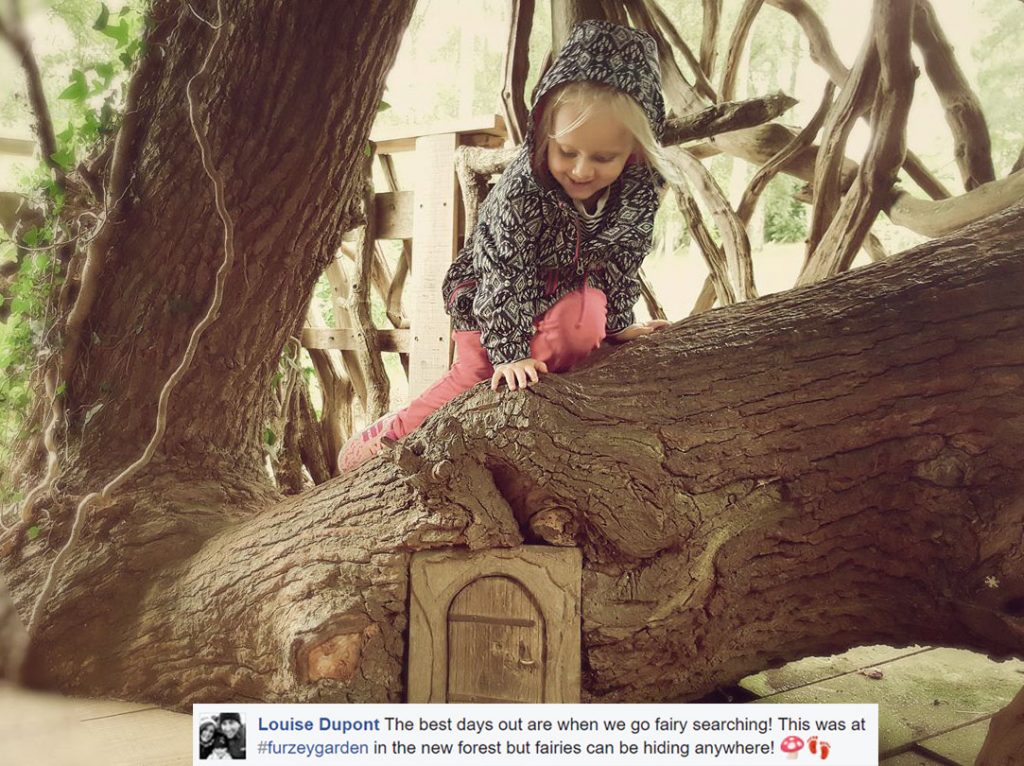 With relaxing woodland walks, gorgeous trees & shrubs, stunning views and a fascinating history, Furzey Gardens is a beautiful day out for the whole family. The gardens offer a lovely variety of sights and sounds. The cottage, situated by the garden's entrance, was built around 1560 and bursting with history and shows what life was like living in the charming little cottage. For children there is a play area and fairy doors to hunt for. Find out more.
The Gnome Reserve & Wildflower Garden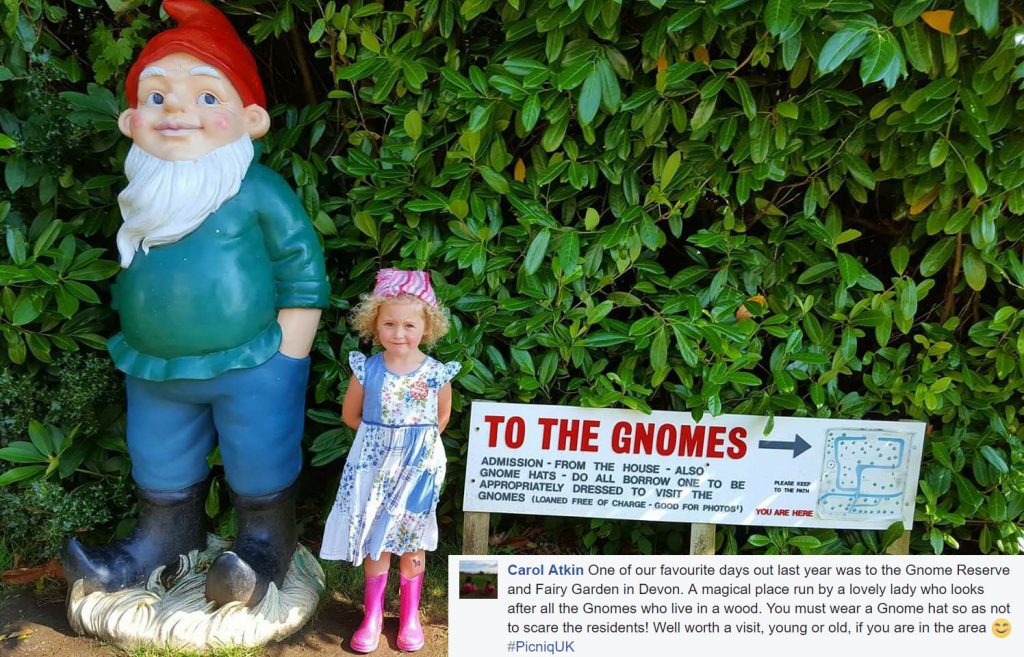 Bring the family here for a magical experience walking through the beautiful two acres of wildflower gardens that is home to over 1,000 gnomes and pixies. Gnome hats are loaned free of charge together with fishing rods, so you don't embarrass the gnomes. You can also see pixies being made which are individually modelled and fired in the Kiln. Find out more.
Balvaird Castle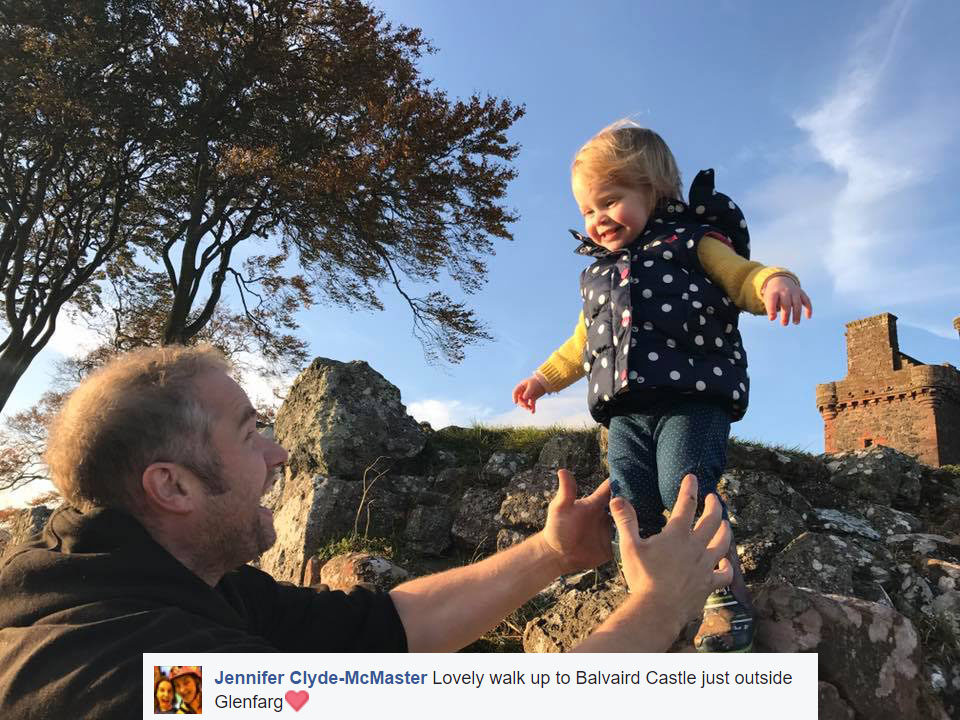 Wander around this castle's ruins which was built around the year 1500. The castle is open all year round and free of charge, and visitors can view the exterior of the castle. In the summer, the interior is open at the weekends. Find out more.
Cruising on the Thames River, London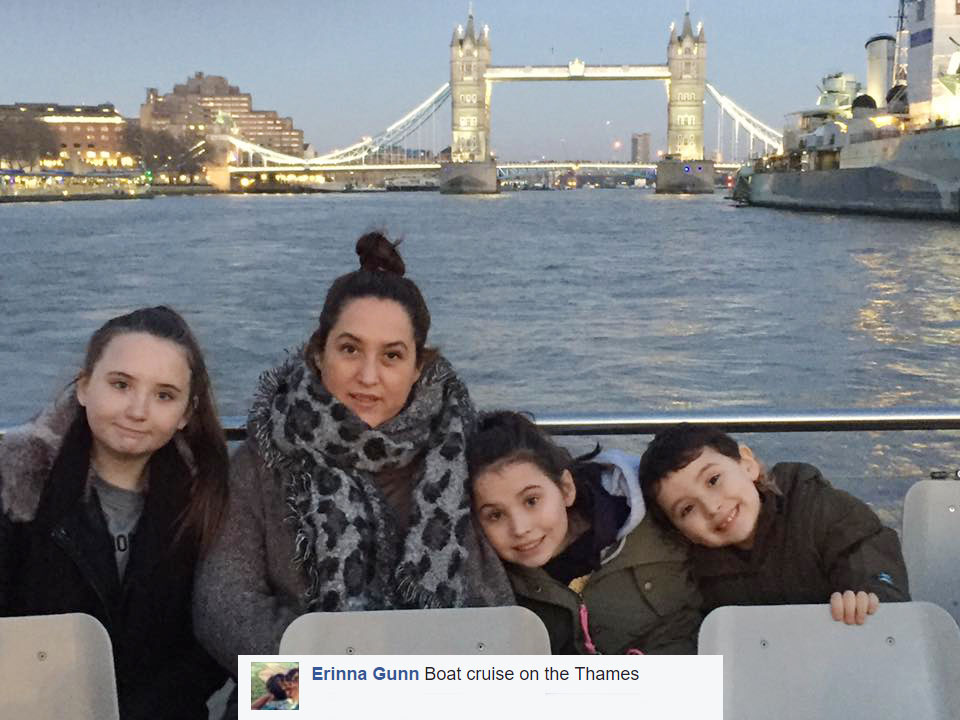 Such a fab way to enjoy London's famous landmark! Pamper yourself with beautiful views along the way, you can see Houses of Parliament, Big Ben, Tower of London, Tower Bridge, The London Eye, The Shard, Westminster and many more. There are several cruises you can choose, from the all-day hop on hop off like City Cruises, or two hour round luxury cruise like Thames River Services. If you don't have much time, Circular Cruise offers one hour cruise that you can hop on at several different piers of your choice. Find out more.
Chester Zoo, Chester, Cheshire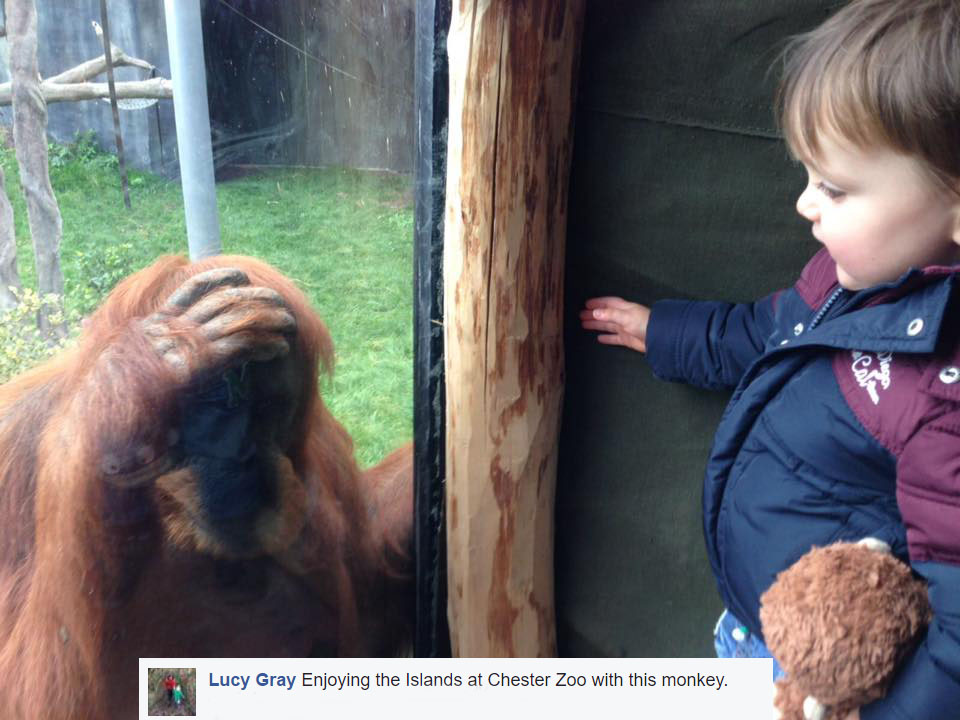 Chester Zoo is a wonderful day out for the animals lovers of the family. Discover some fantastic animals, including elephants, meerkats, monkeys, big cats, horse, flamingos, owls, snakes, lizards, tortoises, frogs, fish and even some fascinating insects! You'll be able to see some daily animal talks, where the keepers will tell you all about an array of animals including giraffes, chimps, elephants, lions, tigers and penguins. Find out more.
SEA LIFE Sanctuary, Hunstanton, Norfolk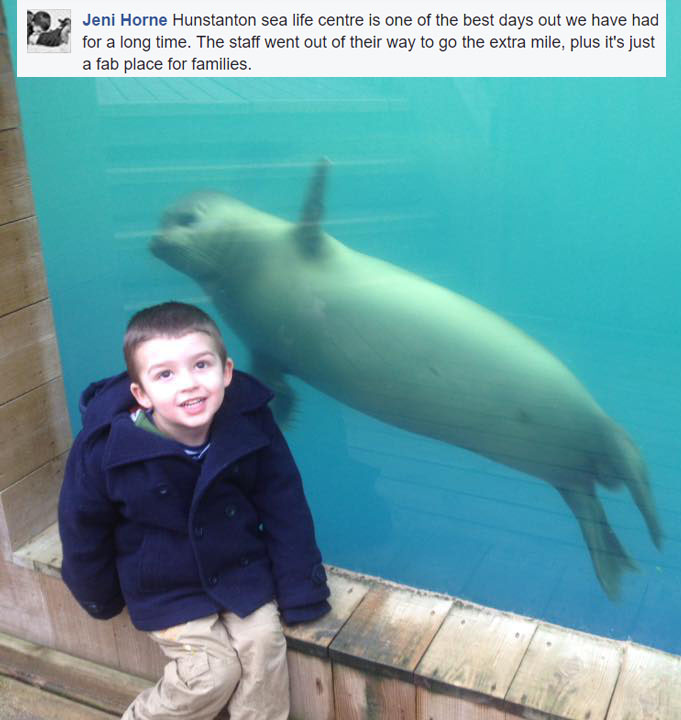 The newly refurbished Hunstanton SEA LIFE sanctuary has lots of new attractions to offer visitors, You can watch seals in the underwater seal viewing area, see up close a range of fascinating rays, watch otters happily playing together and you can explore the Amazonia. Let the little-ones handle a variety of creatures in the rock pools watch a variety of fun talks and feed shows throughout the day. Find out more.
Diggerland, various locations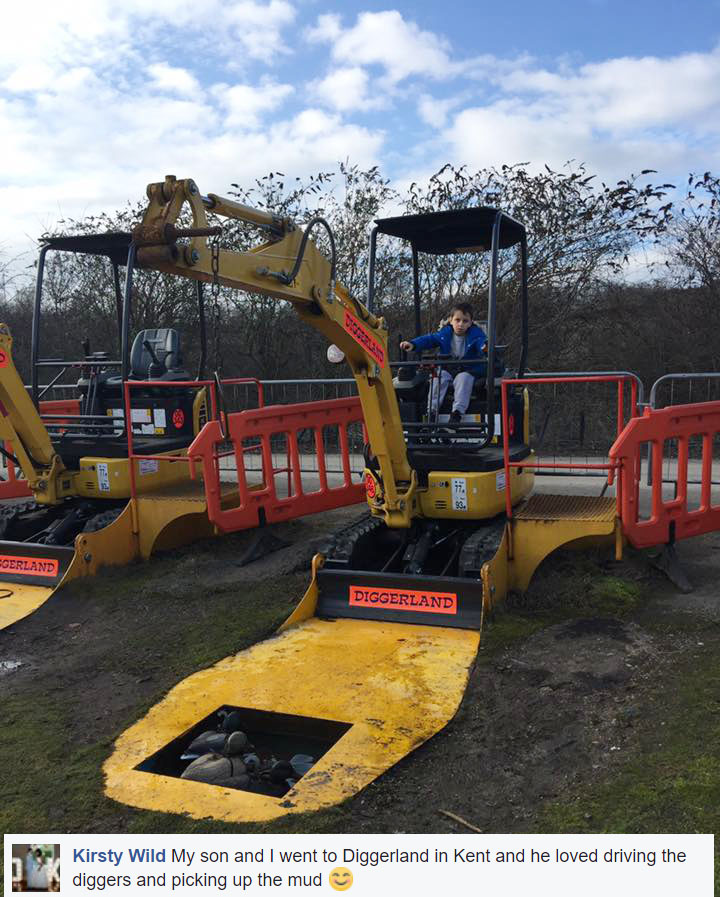 Diggerland is the ultimate adventure park and the perfect day out for the whole family. Adults and children can ride and drive real full size diggers. You won't need a licence. Learn how to use JCBs of all shapes and sizes, drive a dumper truck, experience the thrill of Spin Dizzy, or just sit back, relax, and enjoy the view on Sky Shuttle. Find out more.
We would love to see more of your favourite half-term days out photos! Please share your snap using hashtag #halftermfavourite either on Facebook, Twitter or Instagram! Each entry will be entered to our prize draw and you could WIN a National Trust family pass or a gift voucher from Picniq! 😍