Find some inspiration for World Book day with these fantastic home-made costumes ideas sent in by our followers are pretty impressive!
Supertato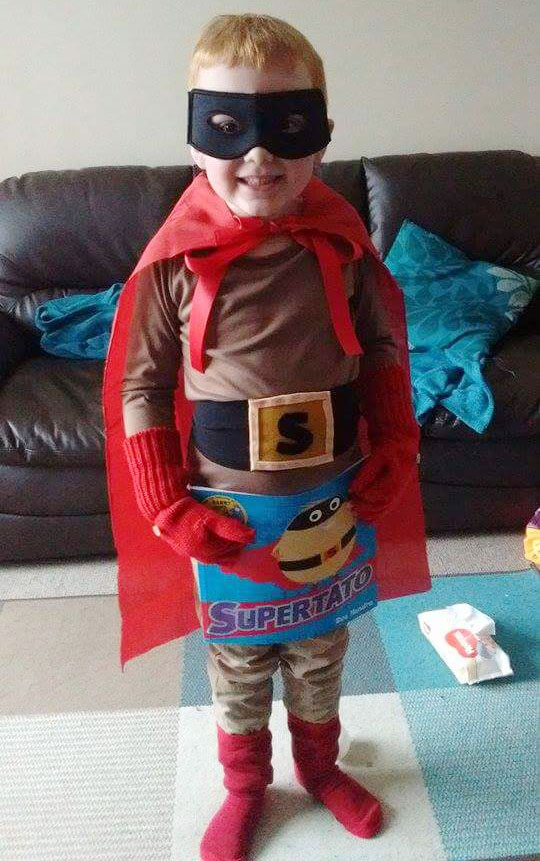 Super cute Supertato by Eve Purnell 😍
Peter Pan & Tinker Bell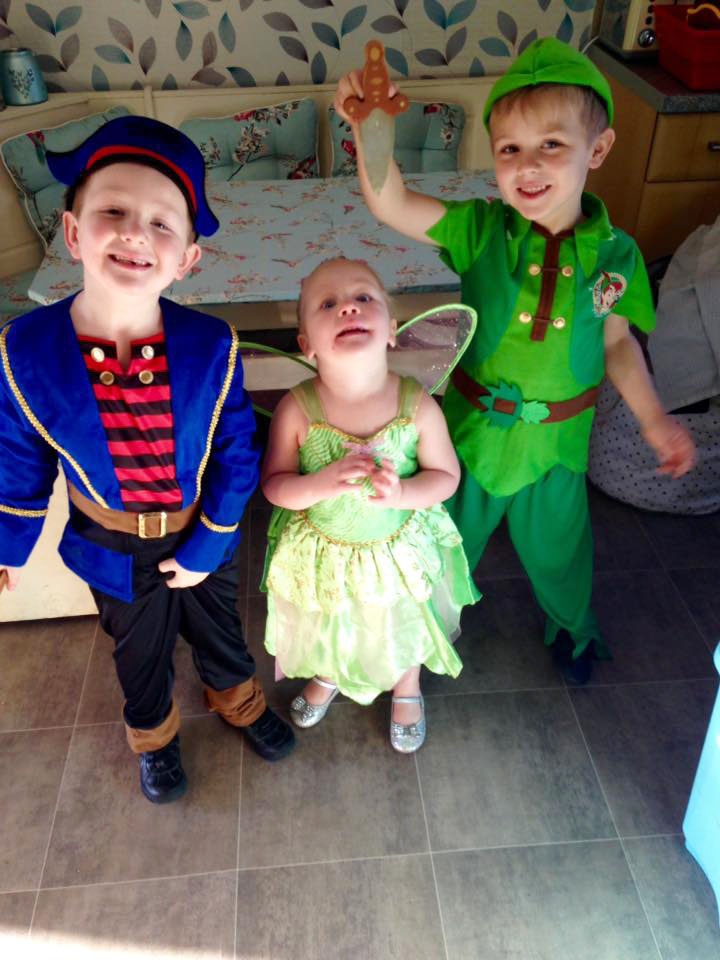 Peter Pan theme for everyone? Yess! Thank you for sharing Kerry Ann Lally.
Skulduggery Pleasant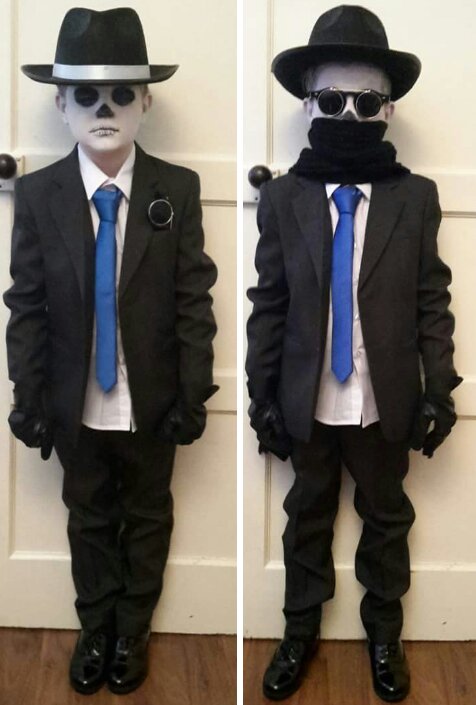 We love this brilliant Skulduggery Pleasant Costume & make up by Glenda Louise!
Ginger Bread Man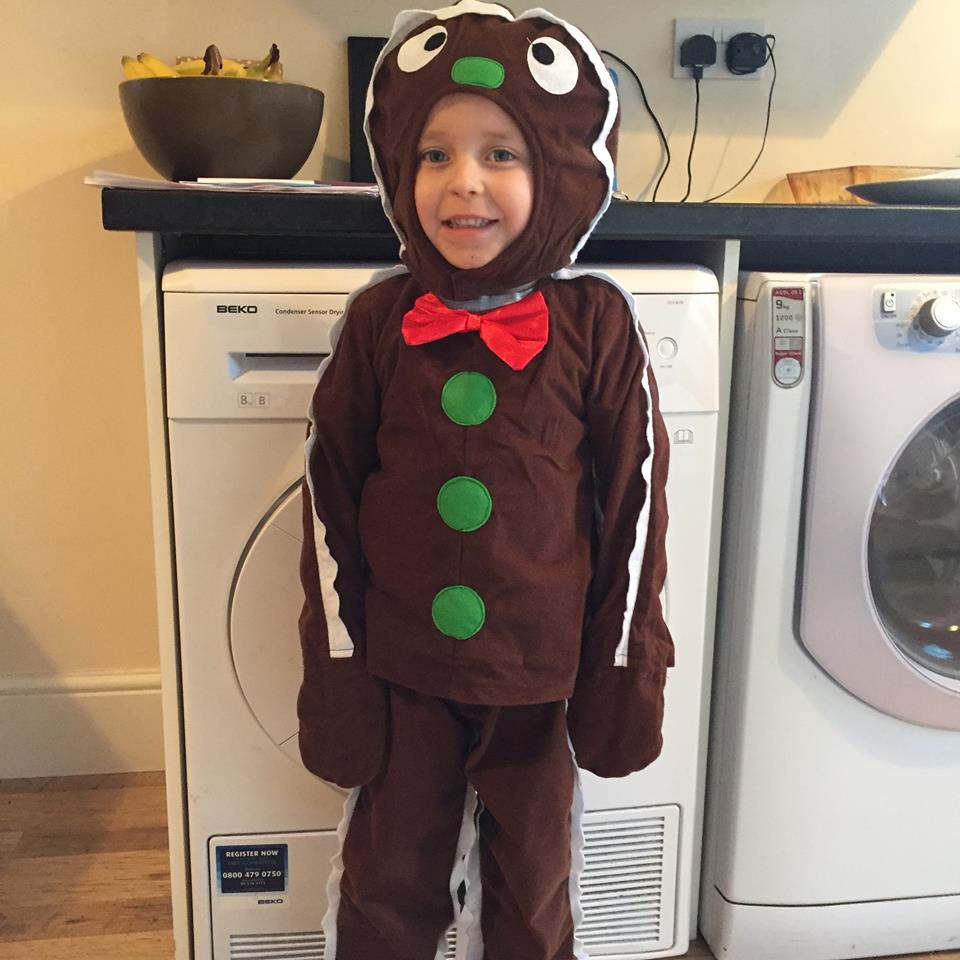 What a cute costume of The Gingerbread Man sent by Lisa Rutherford!
Harry Potter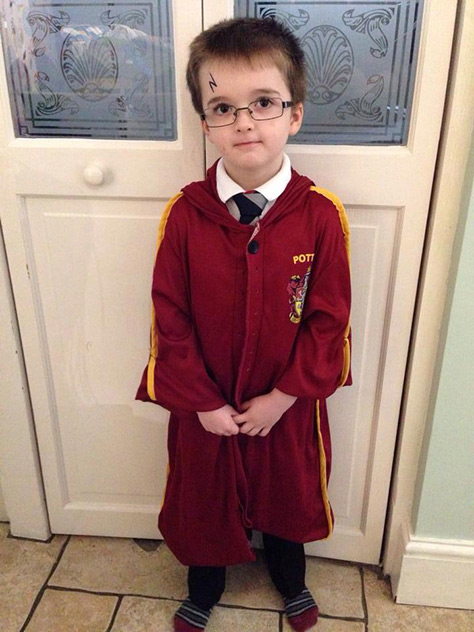 A miniature version of Harry Potter sent in by Charlotte Clarke.
Thing 1 and Thing 2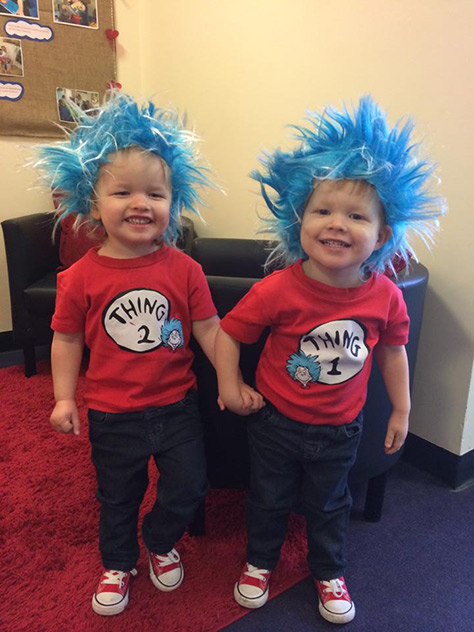 This is a great costume for twins! Sent in by Christine Cole.
Tin Man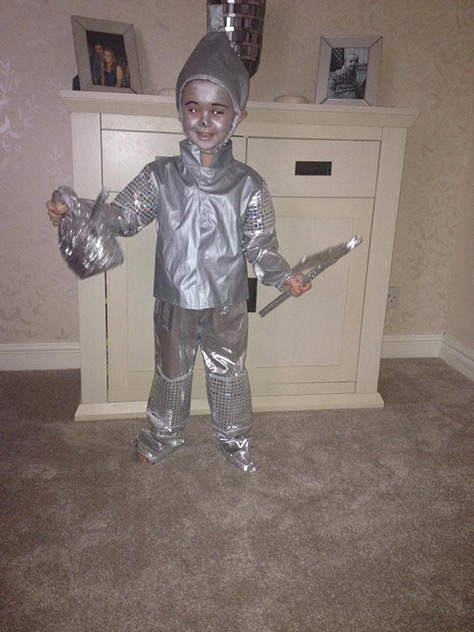 Wow this Tin Man outfit sent in by Danilelle Hill looks amazing!
Oompa Loompa & Willy Wonka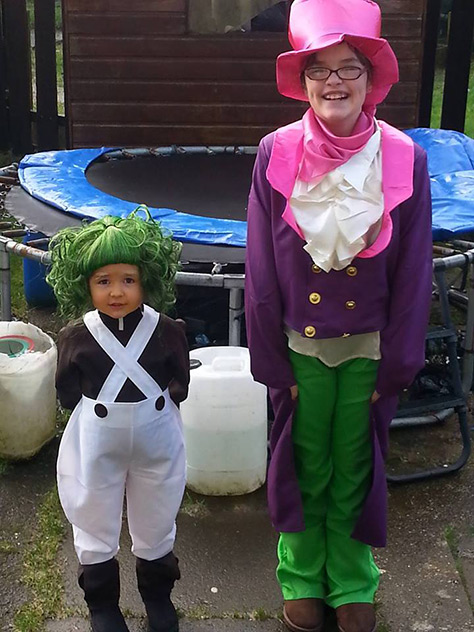 These two look fab!  Thanks Deborah Burnet for sending in this photo.
Mr Bloom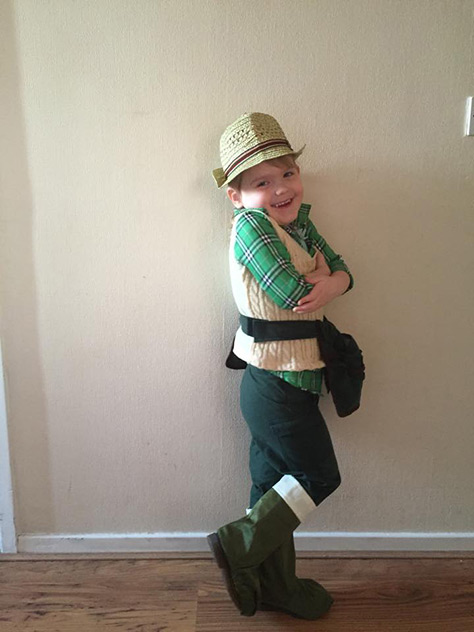 Not from a book, but we had to include this costume as she looks great as Mr Bloom. Thanks for sharing Kelly Spencer.
Cruelle De Vil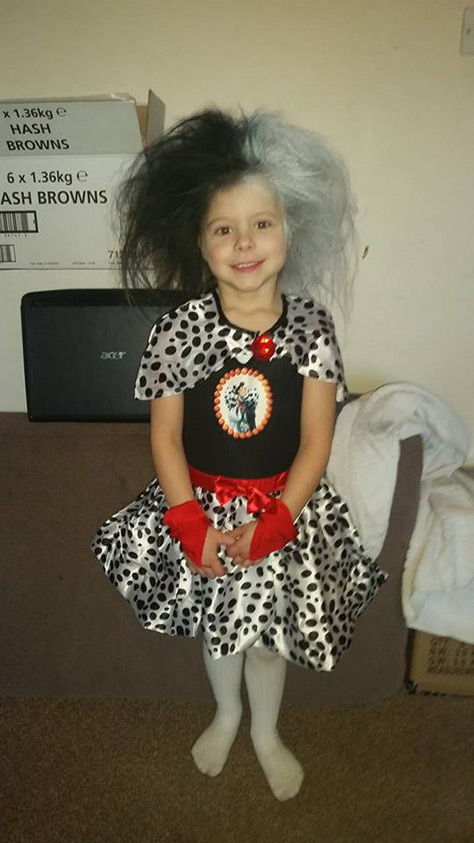 Can you believe that's not a wig? Thanks for sharing this photo Kirsty Murphy.
Star Wars Stormtrooper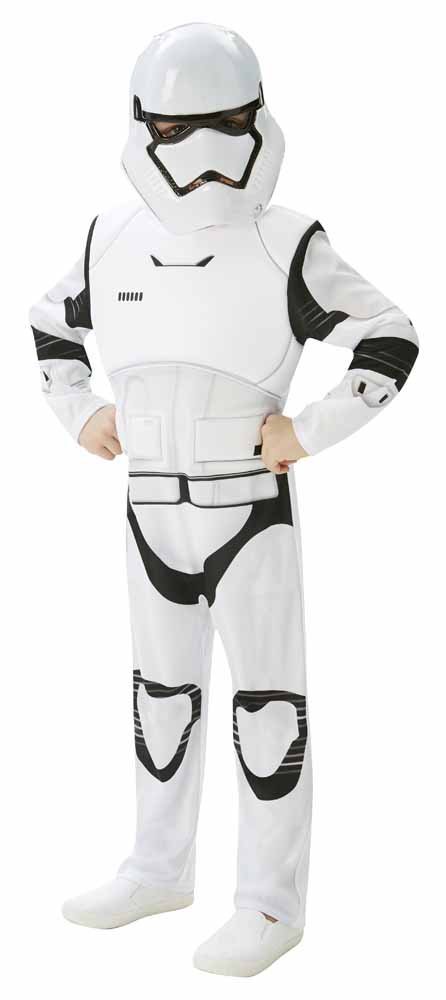 Perfect costume for Star Wars lovers out there and surely this Stormtrooper costume will win people's attention.
Where's Wally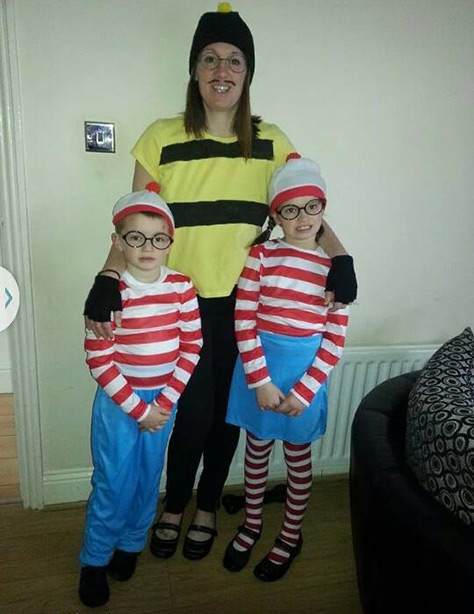 Great team effort here – Where's Wally, Wendy and the Bad Guy, sent in by Antonia Boyd.
Little Red Riding Hood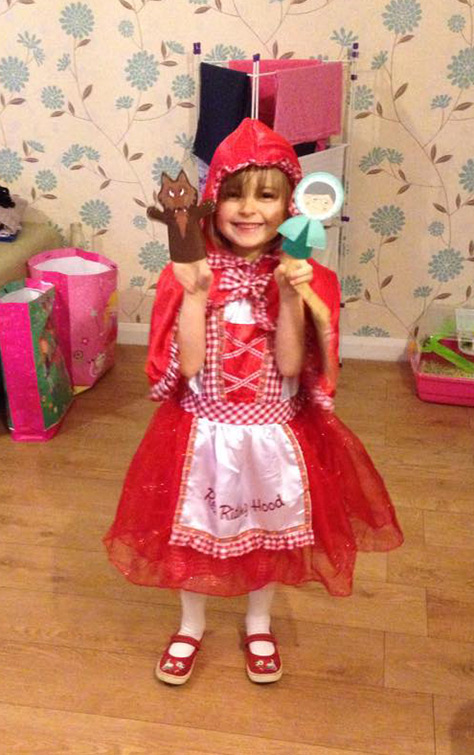 Adorable costume sent in by Carly Gibbard.
Spiderwoman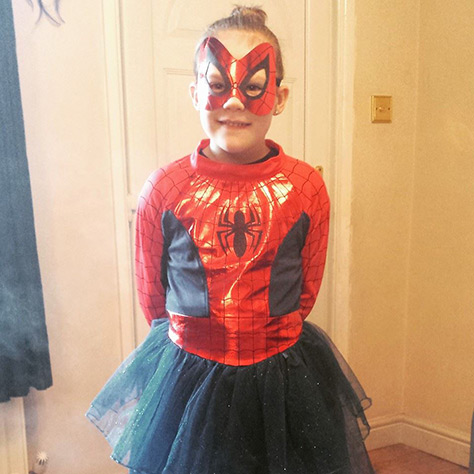 Loving this tutu spider costume sent in by Claire Johnson.
Captain America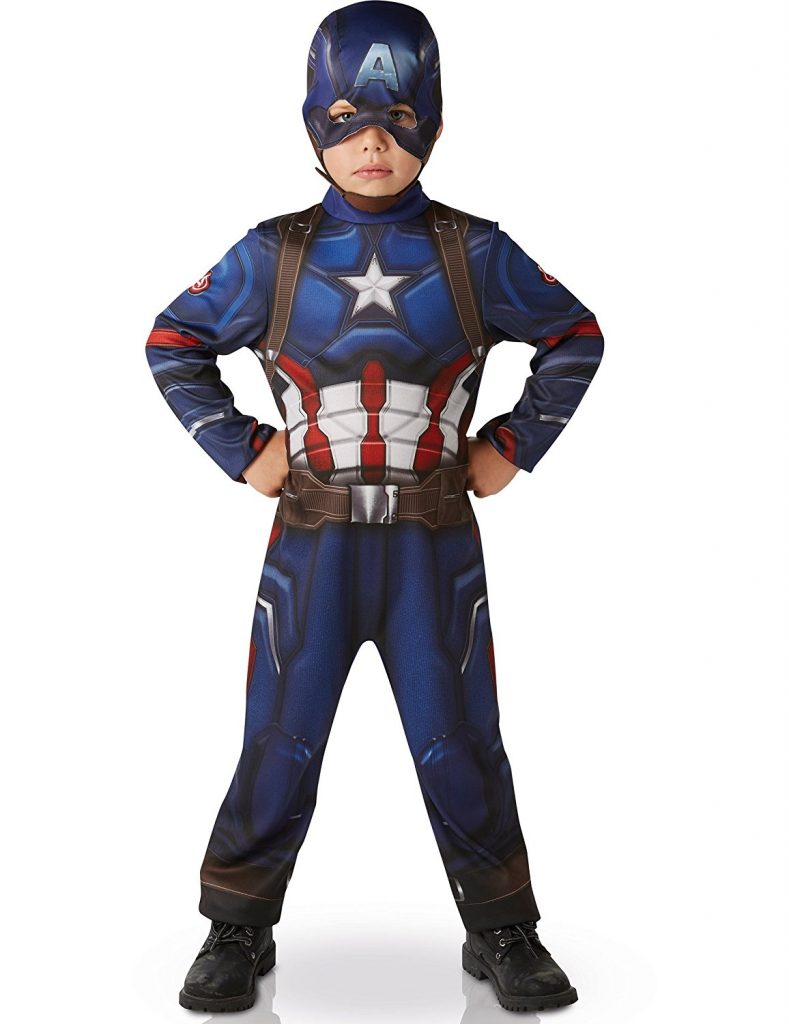 If your little ones are Marvel comic lovers, this Captain America costume would make them feel like a real super hero!
Greg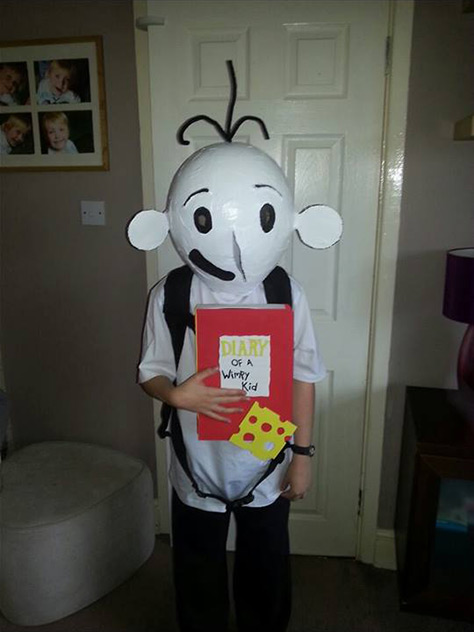 This home-made Greg creation from Diary of a Wimpy kid is amazing! Thank you for sharing this Hayley Goodfellow.
Alice in Wonderland and The Highway Rat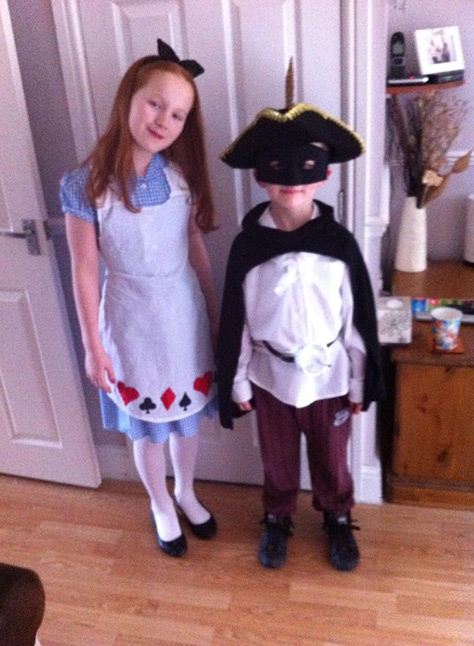 These two outfits are all handmade, well done Laura Head, we think they look great!
Charlotte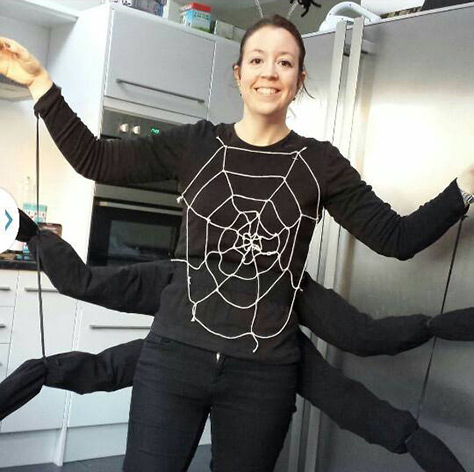 World Book Day is for teachers too! Laura Reid sent in this photo of her Charlotte's Web costume.
The Gruffalo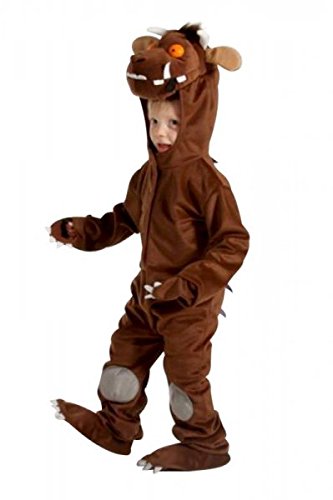 The Gruffalo is one of the most famous children's books by Julia Donaldson, so we believe there must be so many Gruffalo fans out there and this costume looks cute and comfy!
Orphan Annie and Oliver Twist
Now don't these two look great? Thanks for sharing Leanne Jones.
Burglar Betty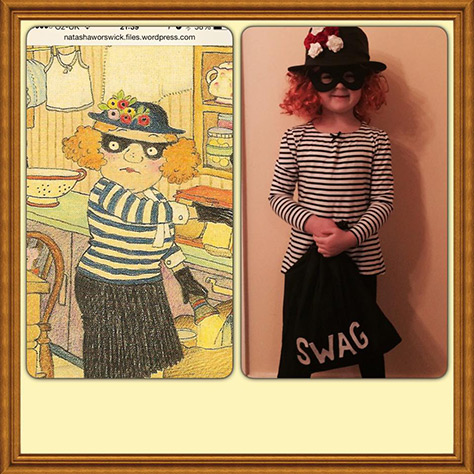 This home-made outfit is definitely a winner. Shared by Niki Philips- Brownlow.
Skulduggery Pleasant and Snow White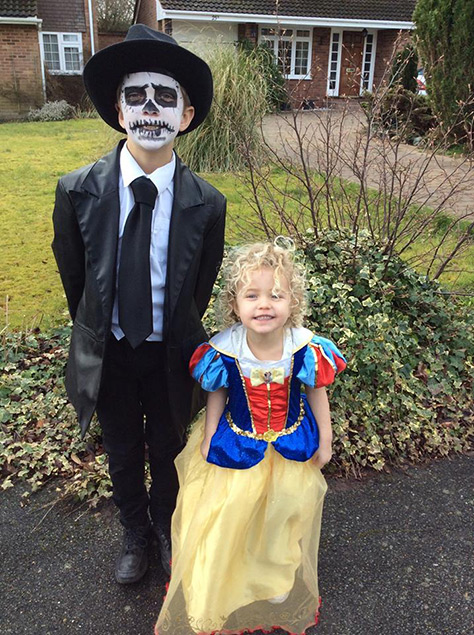 One cute, and one quite terrifying haha! Thanks for sharing Ruth Simmance.
Mr Stink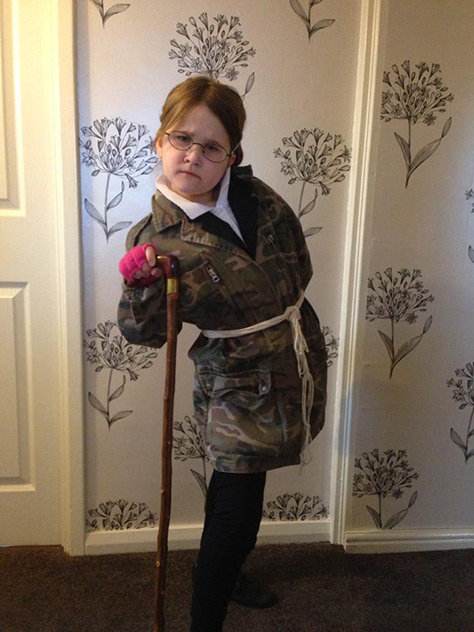 Mr Stink has never looked better! Thanks for sharing Sara Hattam.
Mad Hatter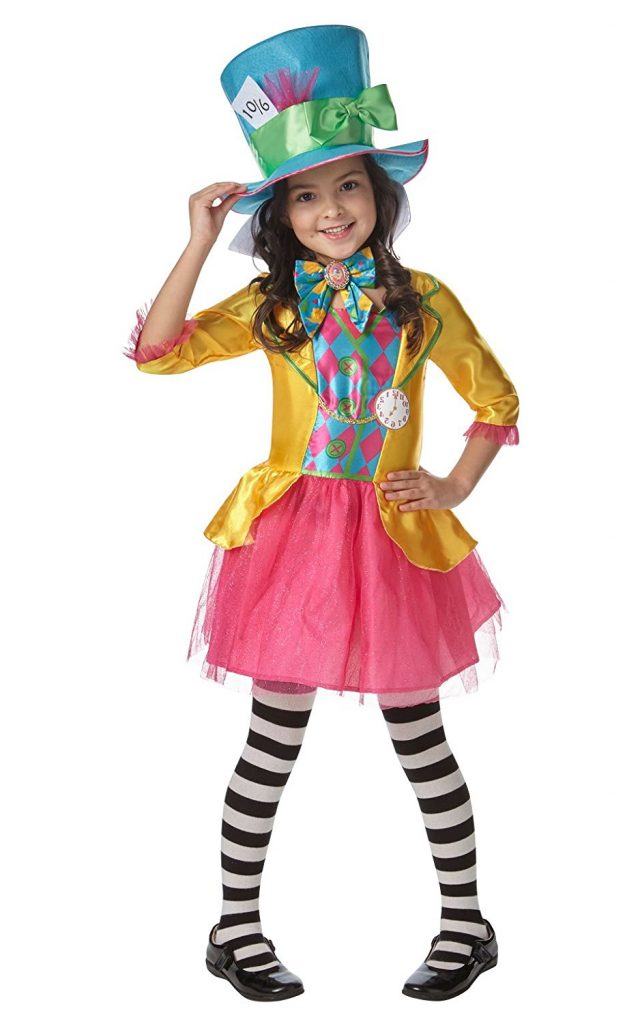 This is one of the all-time favourite from Alice in Wonderland, your daughter can be a cute Mad Hatter on a World Book Day!
Do you have any more amazing world book day costume ideas? We'd really love to know! Someone else might love it, and really want to give them a go! If you've got ideas, suggestions or reviews, you can shout all about it on whatever channel you choose!
Lets go on a Picniq! Follow us on Facebook, Twitter or tag us on Instagram using #PicniqUK! ❤️