World Book Day is coming soon,
Does making a costume for the kids fill you with doom?
Check out these great value costumes you can buy,
If you are not feeling creative, why not give these a try!
Where's Wally Costume
George at Asda £10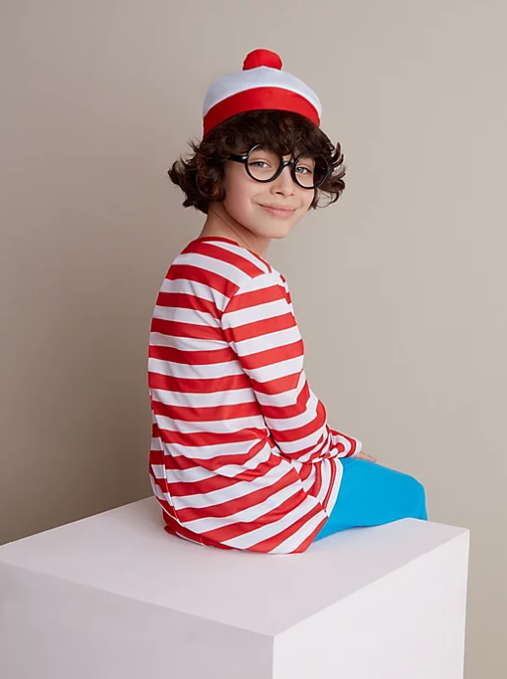 Where's Wally? There he is…you won't be searching for Wally with this stand out costume! Complete with top, trousers, hat and glasses this costume is a steal at only £10! Buy here
Mog the Cat Costume
George at Asda £14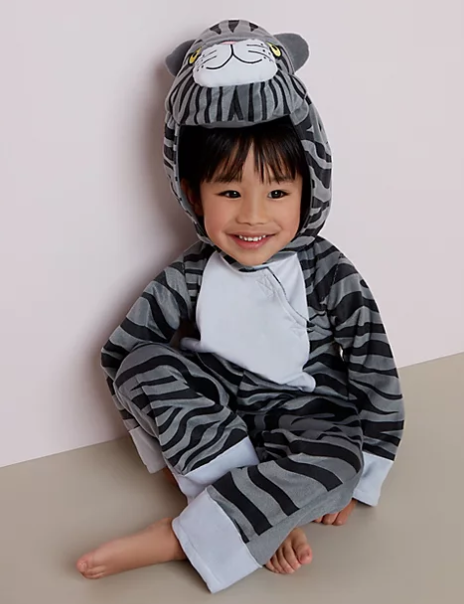 This super-cute Mog costume from the popular book series is perfect for the little ones! Available in sizes 2-8 years, not only is this great for fancy dress, kids can use it as a onesie too! Buy here
Horrid Henry Costume
George at Asda £14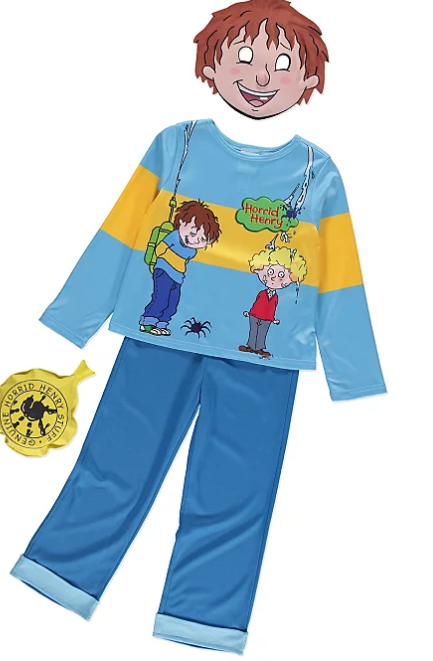 Your little one will love dressing up (and behaving) like mischievous book character Horrid Henry! Prank the family as this costume comes with your very own whoopie cushion! Buy here
Gangsta Granny Costume
Matalan £12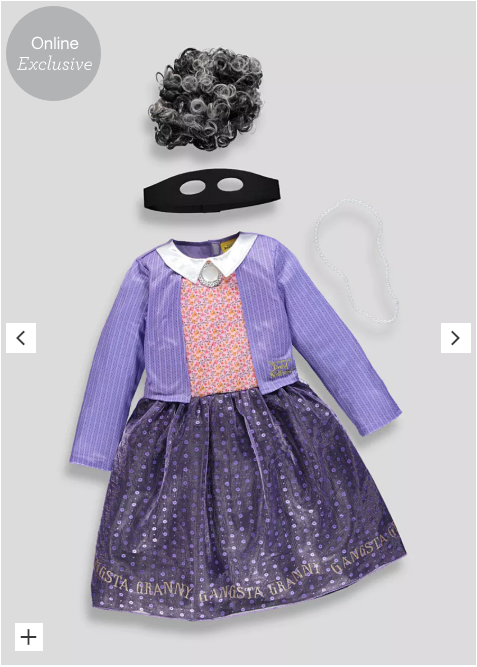 Gangsta Granny is one of David Walliams' most popular books! Dress up as everyone's favourite fictional Granny with this costume complete with dress, wig, eyemask and necklace! It's a 'steal' at only £12! Buy here
Peter Rabbit Costume
George at Asda £14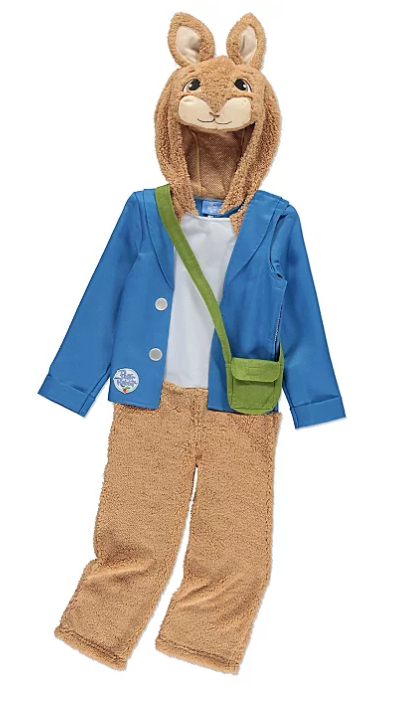 Hop into World Book Day in this Peter Rabbit costume complete with a bag to collect those carrots in! Buy here
Harry Potter Gryffindor Costume
Amazon £12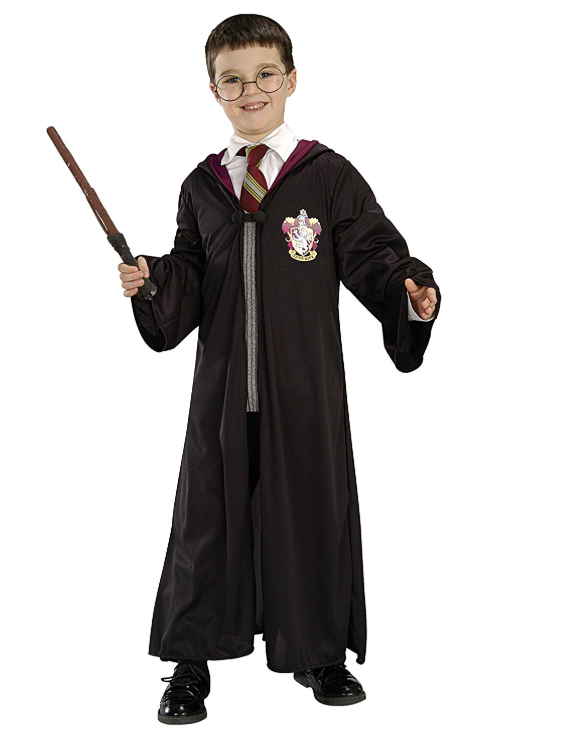 'You're a wizard Harry' and your little one can be a wizard too with this Harry Potter Gryffindor fancy dress, this costume comes with Robe, wand and glasses! Buy here
Wonka Golden Ticket Costume
George at Asda £10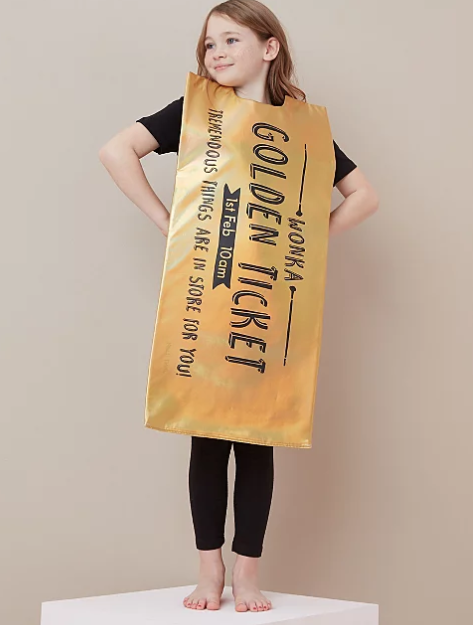 Who says you have to dress up as a character for World Book Day? You can dress up as the Golden Ticket from Roald Dahls, Charlie and the Chocolate Factory! This outfit is sure to impress your friends and teachers alike! Buy here
Elmer the Elephant Costume
George at Asda £14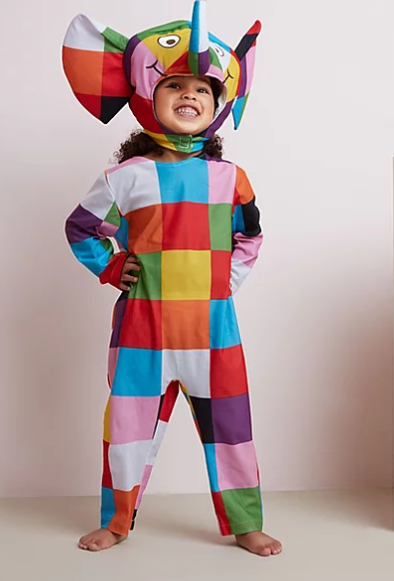 This colourful Elmer the Elephant costume is perfect for little ones and will ensure they stand out from the crowd! Buy here
Billionaire Boy Costume
George at Asda £14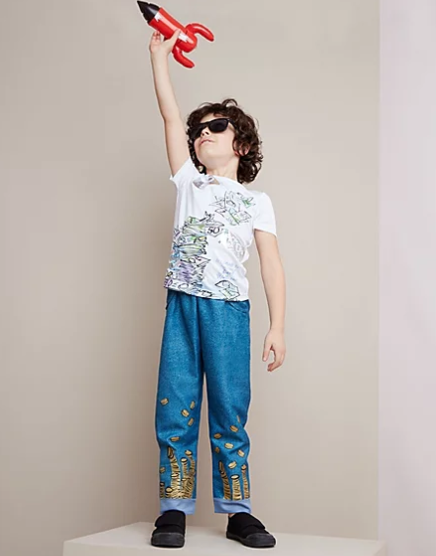 Who wouldn't want to dress up as Joe Spud, the boy billionaire from the World of David Walliams?  The costume even includes some snazzy shades and an inflatable rocket too! Buy here
Have you spotted any bargain World Book Day Costumes? We'd really love to know! Someone else might love it, and really want to give them a go! If you've got ideas, suggestions or reviews, you can shout all about it on whatever channel you choose!
Let's go on a Picniq! Follow us on Facebook, Twitter or tag us on Instagram using #PicniqUK!