Take a walk on the wild side at West Midland Safari Park! This fab safari park, which also has a fun-filled theme park too, is the perfect day out for your animal mad little explorers. Come and see the UK's largest animatronic dinosaur attraction, as well as get the chance to meet some super cute animals such as elephants, penguins and their new baby white rhino Ekozu! Don't forget West Midlands Safari Park is now open from 9am until 9pm, so there's even more time to enjoy some wild family fun!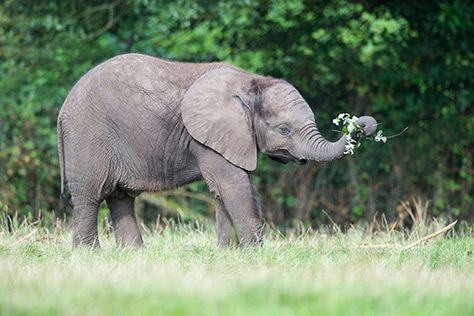 Come face to face with of the fastest, tallest and cutest animals from around the world in this amazing Safari Drive-Through experience! Head to African Plains where you'll get to see the ever popular giraffe, herd of southern white rhinos, zebras, Congo buffaloes and more! In Wild Asia, you'll see lots of varied animals inspired by this amazing continent, including the Asian water buffalo, dainty blackbuck and Phillipine spotted deer… the world's rarest deer! In Carnivores, you'll find some magnificent Tigers, Cheetahs and the African Lion! Last (but certainly not least), visit Elephant Valley for your chance to see Sutton, West Midland Safari Park's new baby elephant!
Ekozu the Baby White Rhino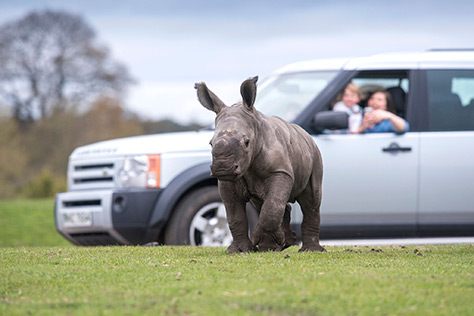 As you're making your way way around the Safari Drive-Through be sure to pay Ekozu, West Midland Safari Park's cute new baby White Rhino, a visit in African Plains! You'll find him charging around with his Mum Ailsa.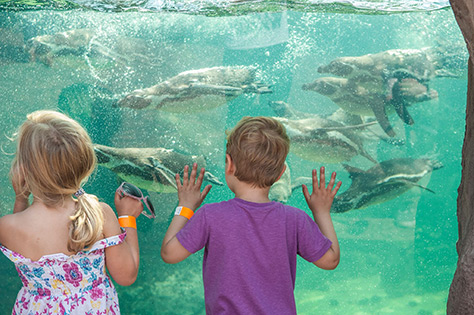 This fascinating Discovery Trail lets you get close to some amazing animals and learn some fab facts. Bring along your free scratch card quiz and watch some insightful talks and shows! Head over to Penguin Cove, where you'll get to see some Humboldt Penguins via an underwater enclosure and on their very own 'beach'. You'll even get to see them being fed! At the Sea Lion Theatre, a specially designed viewing theatre, you'll get to see the amazing skills of West Midland Safari Park's Californian sea lions at one of their daily shows. See some amazing rainbow lorikeets in Lorikeet Landing, fascinating (and deadly!) reptiles from around the world at Reptile World and lots of fantastic tarantulas, glow in the dark scorpions and more at Creepy Crawlies.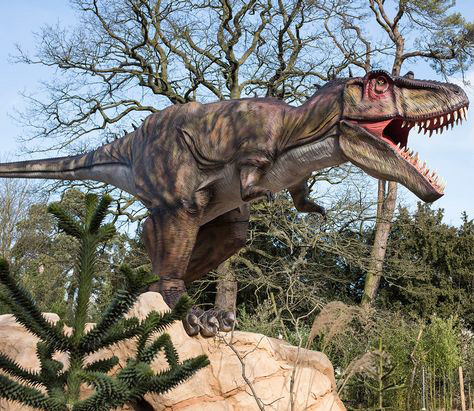 Little dinos will LOVE West Midland Safari Park's latest addition… the amazing Land of the Living Dinosaurs! Come and see the UK's largest collection of animatronic dinosaurs to learn all about these fascinating creatures. You'll get to learn all about the Permian, Triassic, Jurassic and the Cretaceous periods… making this not only a fun but educational day out too! Plus, new to 2016 is the latest dino addition, the Spinosaurus! Scientists believe it was the largest dinosaur to ever roam the earth so go along to the Land of the Living Dinosaurs to learn all about it!
Don't forget to let us know your West Midland Safari Park favourites on Facebook, Twitter and by tagging us on Instagram! 😀