Do you still need inspiration on where to go this Easter holiday? Check out this handy list of fab events going on this Easter weekend!
Cedric's Chocolate Bunny Burrow, BeWilderwood, Norwich, Norfolk
31st March – 16th April 2017
This Easter your little ones can meet Cedric the Easter Bunny in his hoppy home! Eggs have been hidden in the woods and in the 'Big Hat' kids can have their faces painted. Find out more.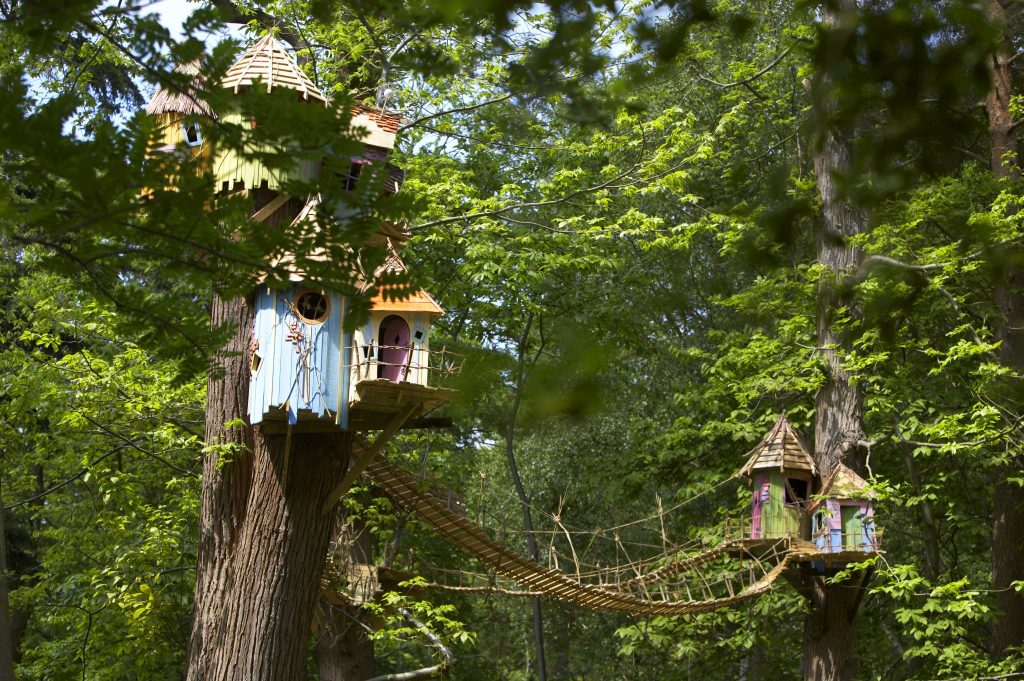 Marvellous Monsters! Longleat Safari and Adventure Park, Wiltshire
7th – 22nd April, 10am – 5pm
Twenty amazing animatronic will be making their way to Longleat to entertain and enthral everyone with their skills! They all have a special message to highlight the fact we need to look after and preserve them, so they can continue to buzz, scuttle and crawl for many centuries to come! BOOK HERE.

Bounce Like Bunnies, Oxygen Freejumping Parks (London, Derby, Leeds, Manchester, Southampton, Wigan)
Put a spring in your families step this Easter! Jump, flip, leap, play and soar to your heart's content! There'll be easter egg hunts, colouring-in competitions, bunny races and much more! Plus use code PICNIQ15 to save 15% when booking. BOOK HERE.

Easter Eggstravaganza, West Midland Safari Park
8th April – 23rd April 2017
Watch animals enjoying their Easter fun and join the 'Eggsplorer trail'. Help the Easter Bunny find the missing Easter Eggs, follow the clues and hand in your completed trail to receive a prize! Find out more.

KidZania London
Easter Activities
1-17th April 2017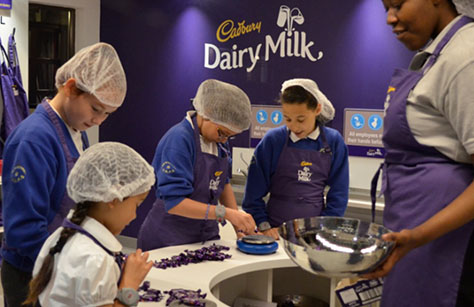 Kids will love testing out the 'real life' jobs at this mini city, from testing g their skills as a paramedic to TV broadcasting! This Easter there's also a whole host of extra fun! Make chocolate eggs at the Cadbury chocolate factory, deliver the eggs around KidZania and even create Easter cards!
BOOK HERE
Airhop, Bristol
Sunday 16th April
SAVE 30% Easter Sunday using code BUNNY30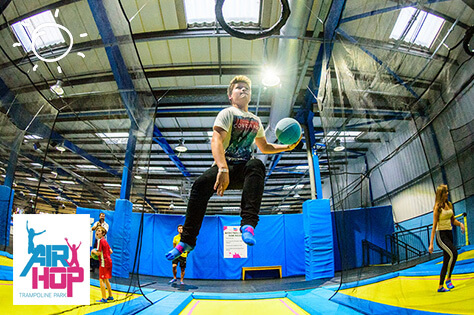 There are over 177 trampolines bouncing with fun in the UK's largest trampoline park, Airhop Bristol and there is a wide variety of activities that all ages can enjoy! There is a dodgeball court, foam pit, wipeout zone, battle beams, slam dunk lanes and of course the main trampoline area, all under one roof! Use code BUNNY30 and save 30% Easter Sunday! BOOK HERE
RSPB – Nature Scavenger Hunt

Eggstra Special Easter Fun @ Adventure Wonderland! 
14th – 17th April 2017
Adventure Wonderland, Dorset's Number One family theme park is the place to be this Easter with even more fun than ever with free egg hunts in our giant hedge maze and our ever popular egg and spoon races.

Easter Family Fun Day, Kempton Park, London
14th April 2017
Spend a delightful family day out enjoying all weather racing and lots of great free Easter entertainment! Find out more.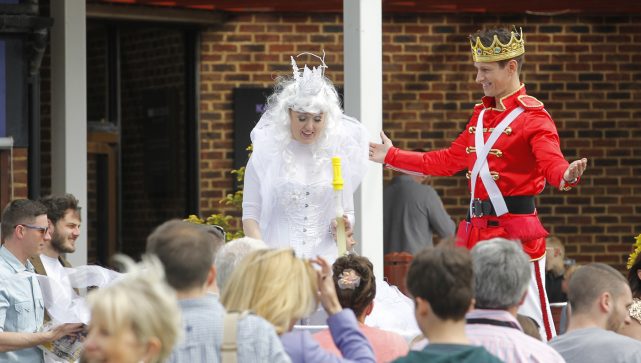 Easter Fun, Godstone Farm, Surrey
The Mad Hatter's Tea Party Weekend! Croxeth Hall, Liverpool
13th – 14th April, 1pm and 3pm
Fans of Disney will love the opportunity to meet the Mad Hatter, White Rabbit and of course Alice in Wonderland at a very special tea party this Easter. Expect cake and lots of mayhem! Find out more.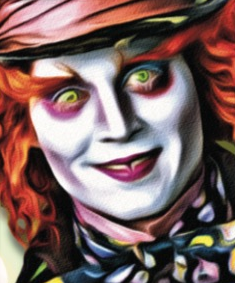 Medieval Mayhem, Eureka! National Children's Museum, Halifax
31st March – 22nd April
 Bring your mini history lovers to join in with some fun medieval antics and capers! They'll get to explore medieval life, try their hand at archery, create historical figures and join in with real jousting! Find out more.

Moomins at Kew! Kew Gardens (Royal Botanical Gardens), Richmond
31st March – 16th April, from 10am
This Easter take the family to Kew and experience the fascinating world of the Moomins, who come to life in these beautiful gardens! Follow a fun interactive trail and try your hand at some Easter workshops and a special Easter Moomin Chocolate Hunt! Find out more.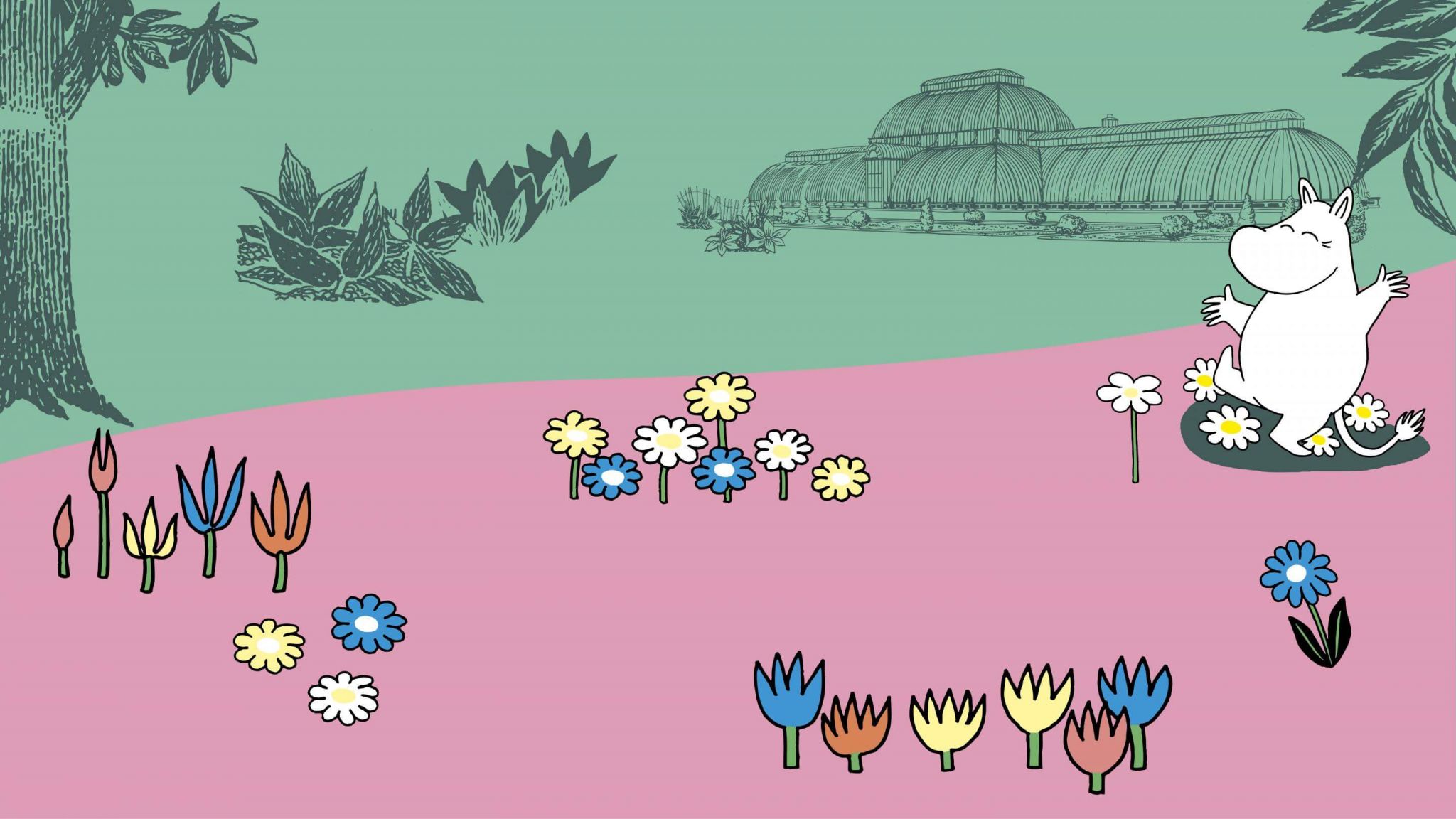 Curious and Curiouser: Alice in Wonderland at Easter, Sutton House and Breaker's Yard, London
13th – 16th April, 12 – 5pm
Don't be late for thisAlice in Wonderland adventure! Witness the Mad Hatter's Tea Party, look for the White Rabbit and see the kids have fun joining in with arts and crafts. Find out more.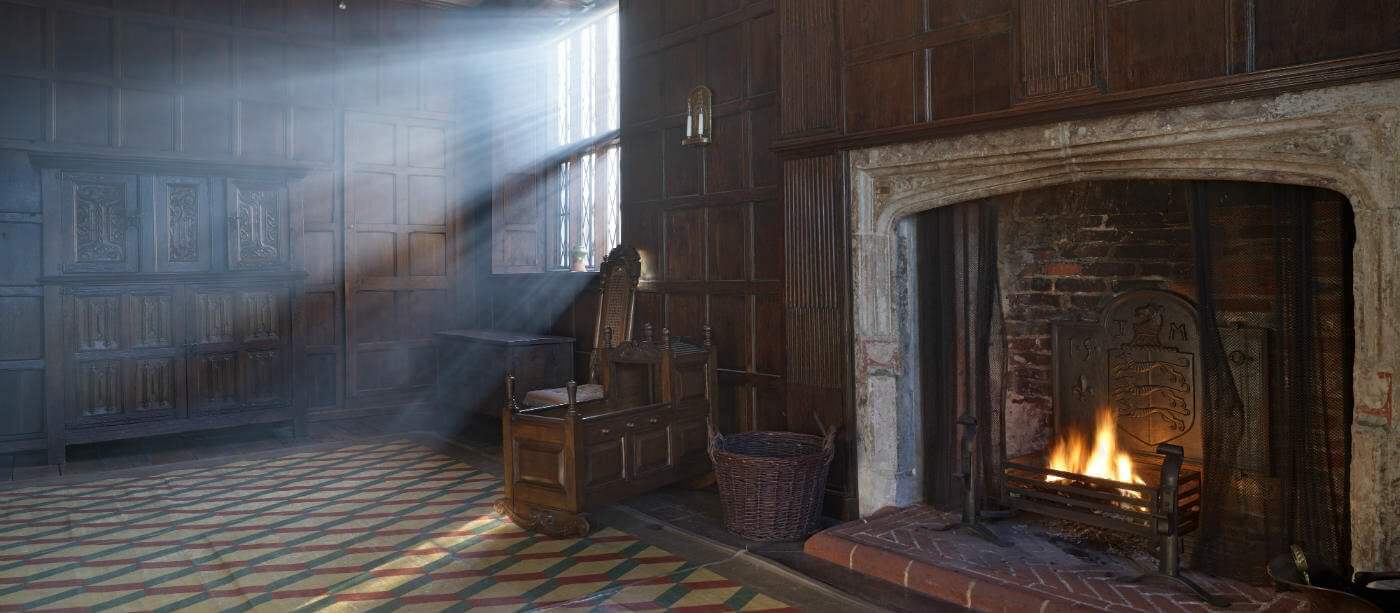 Fleecy Easter Trail, Kedleston Hall, Derby
13th – 16th April, 11am – 3pm
It's time for the fun Easter celebrations to begin! Bring the kids along to search for cute knitted eggs that have been hidden in the grounds. Find out more.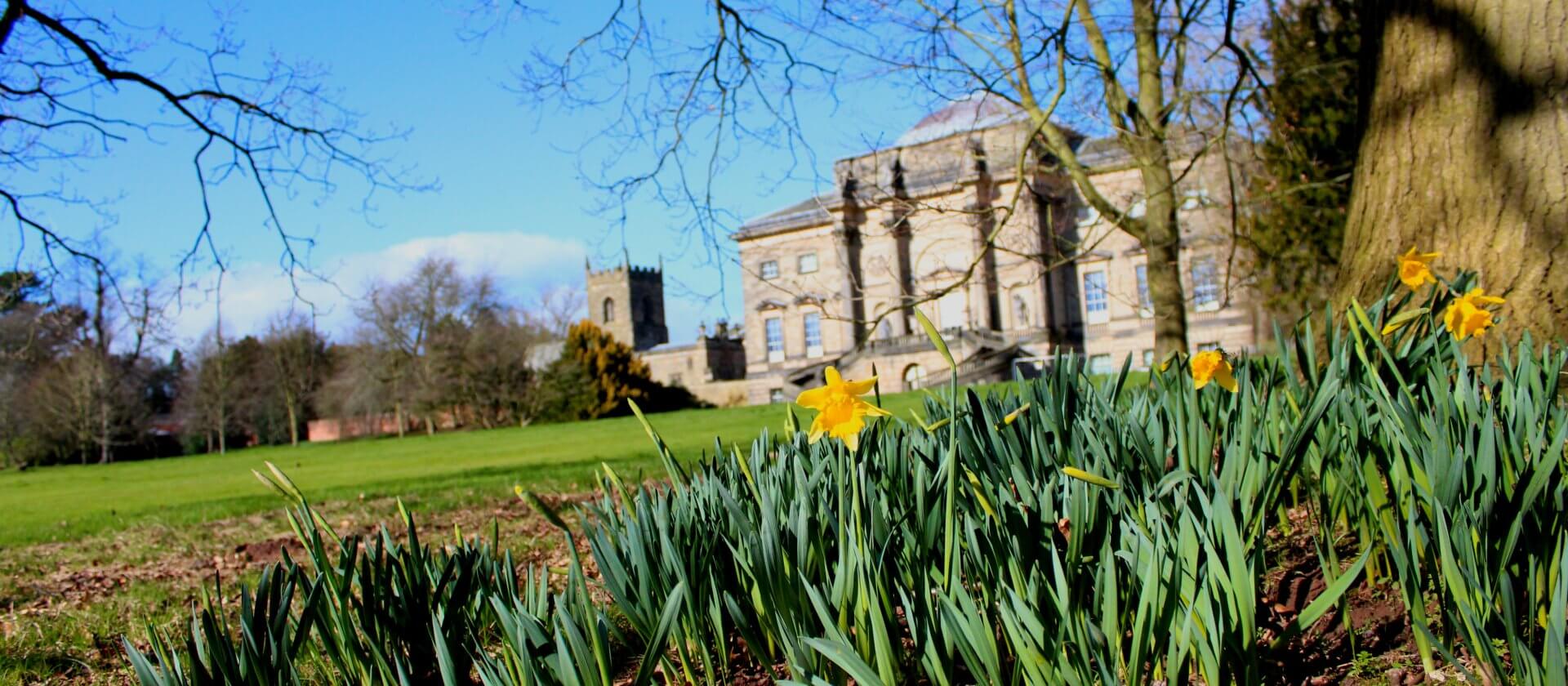 Happy Birthday Dear Zoo – 35 Years! ZSL London Zoo, London
31st March – 16th April, from 10am
Celebrate the lovely book 'Dear Zoo' as it celebrates 35 years since it was published! Follow a fun interactive trail in search of stamps and finding out all about the zoo's animals. There will be great activities to enjoy at each stop on the trail with a badge to collect at the end! BOOK HERE.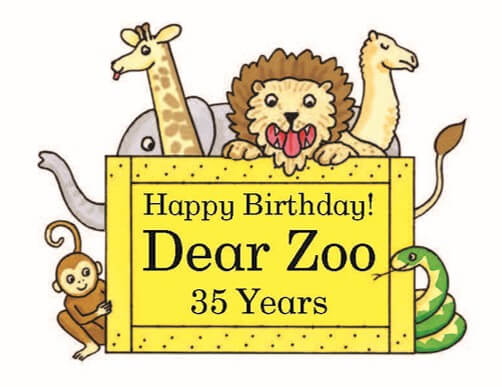 Where's Wilf Easter Bunny Trail, Portsmouth Historic Dockyard, Hampshire
3rd – 23rd April, 10am – 5pm
Wilfred, the Royal Navy pet rabbit, has been exploring and left paw prints all over this historic dockyard! Can you find them all to solve an Easter riddle?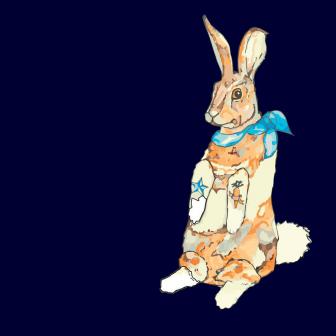 Easter Extravaganza! Paradise Wildlife Park, Hertfordshire
9th – 22nd April, 9:30am – 6pm
Why not enjoy an eggs-citing time surrounded by exotic wild animals over the Easter holidays? There will be lots of Easter themed animal feeds to see and a fun Easter Hunt with the chance to meet the Easter Bunny himself! Kids can have their faces painted and join in with lots of crafts, fun and games. BOOK HERE.
 
Easter Quest, Leeds Castle, Kent
13th – 16th April 2017
There is plenty of Easter fun planned for the holidays at this magnificent castle! Follow a trail in search of hidden clues for a chocolate reward or over the Bank Holiday weekend all the family can enjoy a time of laughter fun with Robin Hoodie, Maid Marion and their merry band in special promenade style theatre shows. Find out more.