Looking for a day out that doesn't break the bank but doesn't fall short on fun? We've got you covered! Here's a list of some fab and free days out across the UK that all of the family will love.
The Old Royal Navy College, London
Come and see Sir Christopher Wren's twin-doomed riverside masterpiece! Marvel at the stunning walls and ceilings which are covered in artwork as a tribute to British maritime power, and be sure to check out the chapel, where you will discover some stunning interior, redecorated in 1779 after a fire. Find out more.

Stockwood Discovery Centre, Stockwood Park, London
Come and see some fascinating collections of local social history, Archaeology, Geology and Rural Crafts! Explore its extensive beautiful gardens to be explored, including the Elizabethan Knot Garden to the Dig for Victory Garden. Be sure to check the website for frequently changing exhibitions! Find out more.

Pistyll Rhaeadr Waterfall, Wales
Explore this enchanting waterfall in the Berwyn Mountains, just inside Wales –  the highest waterfall in the UK! With many visitors returning again and again it is one of the most loved pieces of nature you could set your eyes on. It is sure to give you and your family a peaceful and tranquil day out. Find out more.

Bottle Feed Lambs at Carreg Cennen Castle and Farm,

near Llandeilo
28th March – 13th April
Bring along your budding little farmers to help out during lambing season! Visit during the Easter holidays (open 9.30am-6pm) to catch a glimpse of new born lambs and even help to bottle feed them – plus keep a keen eye on the ewes to see if you can spot the first signs of labour! Find out more.

Plymouth City Museum & Art Gallery
Marvel at Plymouth City Museum and Art Gallery's collections of fine and decorative arts, natural history and human history. Mini artists will love the exciting programme of exhibitions, talks, concerts, family workshops and more! There's also an interactive natural history gallery and an impressive porcelain and silver collection. Find out more.

Gloucester Folk Museum, Gloucester
Gloucester Folk Museum, one of the oldest established museums dedicated to social history, features lots of amazing exhibitions ranging from historic costumes to a reconstructed Victorian classroom. There are hands on exhibits, events and demonstrations held throughout the year, as well as a lovely outdoor courtyard. Find out more.

People's History Museum, Manchester
This interactive historical museum documents workers, politics and living conditions from the past 200 years. There's lots of hands on activities for all ages, from dressing up to playing shop in the Co Op. With family friendly trials, regular family events and busy bee explorer packs for those aged 3-6, there's fun to be had for everyone! Find out more.

National Football Museum, Manchester
This day out is a must for any die hard football fans! Discover the history of the beautiful game and see the many collections displaying famous kits, trophies and invaluable archives. You'll get to learn why football is part of England's great heritage and how this country is birthplace to this popular sport. Find out more.

Heaton Park, Prestwich, Greater Manchester
Little (and big!) animals lovers will love this wonderful park. You can meet an array of delightful animals, including cows, alpacas, goats, rabbits and guinea pigs! Kids will also love the play area and the huge range of activities available, including rowing boats, train rides, mini golf and loads more! Find out more.

Cumberland House – The Natural History Museum, Portsmouth
Learn all about the natural environment around Portsmouth at this fascinating museum! You'll get to find out about the surrounding habitats, creatures and plants that live there; the displays allow you to allow visitors a view of the natural world as they could never see it in real life! Find out more.

SeaCity Museum, Southampton
This interesting museum tells the story of the impact that the sinking of the Titanic had on Southampton. There is a superb interactive model of the ship, which shows how life on-board would have been like for both guests and staff. Find out more.

Berkhamsted Castle, Hertfordshire
Come and explore this motte-and-bailey castle, which was built in the 11th century and was occupied by key figures of the Middle Ages, such as Thomas Becket, Richard, Earl of Cornwall, and the Black Prince! Find out more.

Museum of London, London
Discover London's magnificent and interesting history at this wonderful museum! You'll get to learn about Roman London, Medieval London and how the city struggled through the war, the plague and The Great Fire. Be sure to check the website for many fascinating temporary exhibitions that place throughout the year! Find out more.

Royal Air Force Museum London
If you have budding pilots in the family this is the place to be! Marvel at over 100 aircraft, listen to Winston Churchill give his 'Battle of Britain' speech, check out the 'Bomb Bay' television underneath the giant Vulcan Bomber and discover the stories of incredible pilots and trailblazers who have contributed to the development of flight and the RAF. Find out more.

South London Gallery
This amazing gallery is the perfect day out for any mini artists! This museum has been free since it's opening in 1891 and is home to lots of wonderful contemporary pieces of art. The museum also hosts an array of activities for young people and adults to get involved in if you fancy creating your own masterpiece! Find out more.

Museum of Liverpool, Liverpool
The Museum of Liverpool is a fascinating museum dedicated to educating visitors on the city's wonderful history through exhibitions and displays. There are lots of activities and workshops for them to get involved in, as well as a hands-on gallery for the little ones, a story-telling ten and loads more! Find out more.

World Museum Liverpool
The World museum has world-class shows and displays, from the Planetarium and Aquarium to the fascinating Clore Natural History Centre. Come and see lots of exciting objects including Egyptian mummies, Samurai armour, casts of dinosaur bones, meteorites and many more treasures! Find out more.

Sherwood Forest Country Park, Nottinghamshire
This beautiful country park is home to some of the oldest trees in Europe, including the famous Major Oak which is still producing its acorns after 800 years! The forest itself was home to the legendary outlaw, Robin Hood. Bring the family to follow one of the many trails and see all the fascinating wildlife! Find out more.

Museum of the History of Science, Oxford
The Museum of the History of Science is a fantastic place to visit for an interesting and fun day out. Home to a collection of over 10,000 scientific instruments, this fab museum also runs many family friendly events and workshops making it a great day out for adults and children alike! Find out more.

RSPB Sandwell Valley Nature Reserve, Birmingham
This great reserve is packed with wonderful wildlife, scenery and views and stretches all the way to West Bromwich town centre. There are plenty of trails for families to follow and self led family activities to use. Look out for ducks, geese and swans and plenty of other fascinating migrant birds! Find out more.

Bantock House & Park, Wolverhampton
Discover the history of Wolverhampton at Bantock House, which is rich in Edwardian architecture and surrounded by some stunning gardens. There are some delightful furnishings within the house as well as Edwardian jewellery, toys, and Pre-Raphaelite paintings. The kids will love the range of activities on offer too! Find out more.

National Railway Museum, York
Home to a collection of over a million objects covering over 200 years of history, you and your family will be spoilt for choice at where to start first at the National railway Museum! Explore giant halls full of engines and railway legends including Mallard, the world's fastest steam locomotive and an array of luxurious royal carriages. Find out more.

Mugdock Country Park, East Dunbartonshire, Scotland
One of Scotland's most popular tourist attractions, Mugdock Country Park is a fantastic place to bring the family. The area is steeped in history with buildings dating as far back as the 1300s! Be sure to visit the visitor centre nestled within the estate, which has plenty of information about the local area and the semi-natural countryside of the park. Find out more.

National Museum of Scotland, Edinburgh
Discover the fascinating history of Scotland at this wonderful museum! From the natural world, technology and even art, you'll learn all about Scotland's interesting history. There are many temporary exhibitions so there is always something new to see. Find out more.

Royal Botanic Garden Edinburgh
These beautiful gardens and grounds are a tranquil oasis not far from the city centre. There are various family events throughout the year so make sure you check their website for the latest! Find out more.

Glasgow Botanic Garden
Marvel at the gorgeous designs and plant collections on show at this beautiful botanical garden! The recently restored Kibble Palace was designed by John Kibble and is stunning sight. There is an array of plant collections and even some tropical ponds too! Find out more.

Riverside Museum, Glasgow
There's plenty to see at Riverside Museum with its many displays from the past, present and future with over 3,000 objects in total for you to admire! The building was designed by the famous architect Zaha Hadid and is a wonder in its own right. Find out more.

St Fagans National History Museum, Cardiff, Wales
Located a few miles outside of Cardiff, St Fagans is a fantastic place to take the family. Learn about the stories of how life has changed over the years and how some of the buildings included are the 6 IRON WORKERS houses from Merthyr Tydfil and St Teilo's Church. Find out more.

Basingwerk Abbey, Wales
Come and marvel at this historical site, which was founded in 1131 by Ranulf, earl of Chester. The perfect day out for little budding historians! Find out more.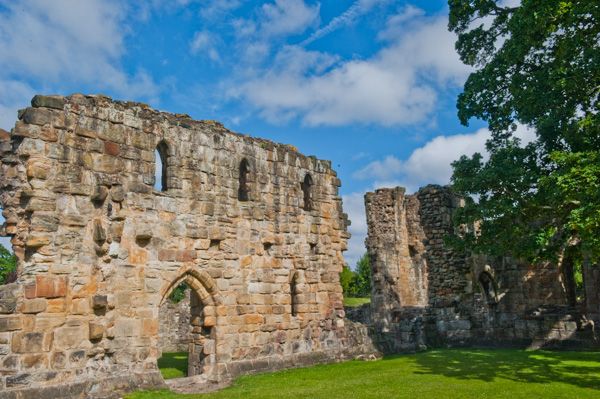 Have you discovered any fab free days out lately? Let us know by sharing on our Facebook, Twitter or by tagging us on Instagram using the #PicniqUK hashtag! ❤️