August is here … so it's festival season,
Go and celebrate you don't need a reason!
If you're running low on activities to do,
These August events are made for you!
Camp Bestival
Shropshire
17th-20th August 2023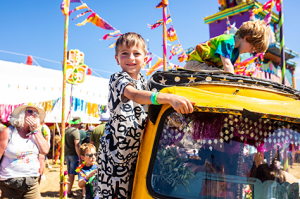 Camp Bestival has become one of the well-known and established family festivals. Creativity and fun truly are endless at this festival! There's entertainment in every direction. With an impressive 100+ free things to do, like paddleboarding, poi dance workshops, Pirate school, African drumming circle, giant inflatables, yoga in The Retreat and tons of competitions! The hardest thing about this festival is fitting it all in! Buy your tickets here.
Wilderfest, Chessington
London
31st July-3rd September 2023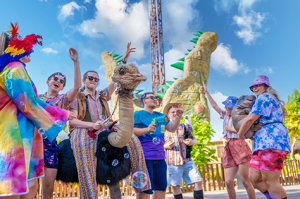 This explosive family festival returns to Chessington this summer! It's guaranteed you'll see the resort come to life with live music, entertainment, amazing food, plus a whole load of family fun! WILDERFEST is perfect for young festival-goers – so whether it's your first one ever, or you're an expert – don't miss out on this special summer event! Find out more.
Victorious Festival
Southsea, Portsmouth
25th-27th August 2023
Victorious is THE family festival to be at this year! To say that there is a lot to see and do here would be an understatement, it truly is endless and the majority of events and activities are family-friendly. Southsea Seafront will be transformed into a huge celebration of music, food and positivity when Victorious hits it. Check out the impressive 3 day line up, various workshops, music sessions, art classes and so much more, not to mention the amazing food! Find out more. 
Walking With Our Ancestors, Cheddar Gorge
Somerset
21st July-3rd September 2023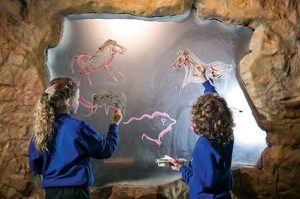 Journey through time and discover your ancestors in a fun and educational adventure that takes you back to pre-historic times. It's a perfect activity for little ones who want to explore caves. Watch live demonstrations and take a tour around the caving system. This event is included with general admission so enjoy all the usual fun of Cheddar Gorge plus this exciting adventure! Find out more.
Fiesta, Winchester Science Centre
Winchester
8th July-3rd September 2023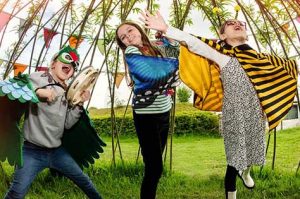 Fiesta is a mini children's festival where you'll have all the usual wonders of the Science Centre, PLUS live shows, activity tents, exhibits and demonstrations. It's bound to be a day full of curiosity!
The event is r
unning every weekend and school holiday between 8th July & 3rd September. Tickets are included with general admission!
Find out more.
Dinosaurs in the Park
 Cardiff
17th August-3rd September 2023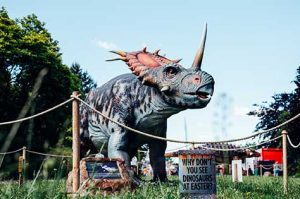 Prepare yourself for a roar-some day out with the giants that ruled the planet before us. Travel back in time this summer with the Dinosaurs in the Park experience which includes, life-sized animatronics, dino trail, bouncy castle, giant dig, interactive fun zone, food court and lots more! Find out more.
Robin Hood Festival, Sherwood Forest
Nottinghamshire
Every weekend in August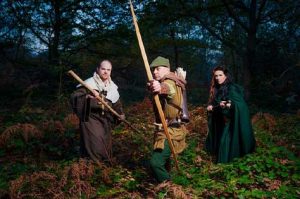 The spectacular Robin Hood Festival returns to Sherwood Forest this summer, with four whole weekends packed with family fun! Are you ready for spectacular arena shows, an outdoor cinema, re-enactment, comedy, magic, music and much more? Sherwood Forest is the place to be this summer, it's the perfect way to spend a beautiful day having fun in the sun with the whole family. Admission to this event is free however there is a charge for parking and some special activities require payment. Find out more here.
Bristol Balloon Fiesta
Bristol
10th-13th August 2023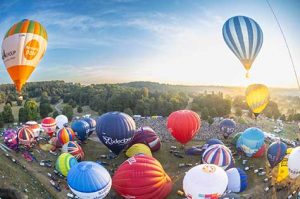 This extraordinary event is Bristol's iconic annual Balloon Fiesta. Witness the breath-taking mass ascent, first thing in the morning, where all of the balloon set off to fill up the sky. Then spend the day enjoying the fiesta activities such as, children's entertainment, live music and ballooning activities through the day, before watching the balloons again at 6pm for the evening ascent. Admission for this event is free. Discover more here.
Thorpe Park Carnival
Surrey
21st July-29th August 2023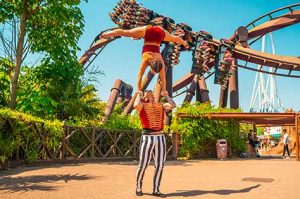 Enjoy all the usual fantastic thrills at Thorpe Park but with this explosive carnival event happening throughout the park! Thorpe Park Carnival is set to return this summer and it's going to be jam-packed with fun activities, you won't know where to start! Featuring mind-blowing circus acts from Contortionists to Aerial Artists, fabulously tasty Carnival snacks (so you can refuel with candy floss, pop-corn & hot dogs) and if you're brave enough you can visit the Creepy Clown Maze! Book here.
Biggest Summer in History, Warwick Castle
Warwickshire
23rd July-3rd September 2023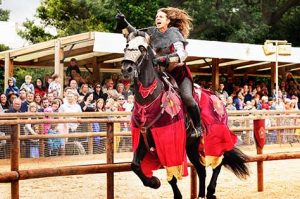 The biggest summer in history is taking place at Warwick Castle! Enjoy incredible evening events and action-packed days, it's sure to be a summer that will go down in history! For the perfect family medieval day out this summer, fill your day with a line-up of shows and activities from The Realm of Zog to Wars of the Roses LIVE! There's something for all ages and interests. Book here.
Adventure Cinema
Multiple Locations
Multiple Dates from July-September 2023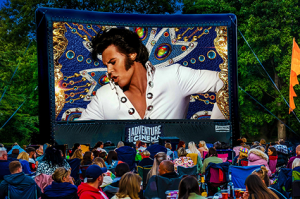 Experience the rare opportunity of watching your favourite films on the big screen this summer, with the luxury of feeling that summer breeze instead of being stuck in a hot, stuffy cinema! The amazing tour is travelling the country all throughout the summer and is sure to be coming to a venue near you with a film you love! With a range of films from musicals & family films to action packed ones, there will be something for everyone! Bring a picnic or some movie snacks for an amazing summer evening out with the family. Find out more.
The Great Fete by Ally Pally
Alexandra Palace, London
17th August 2023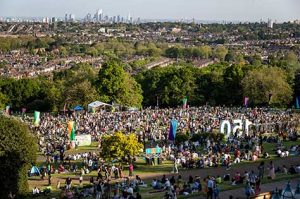 This explosive event is set to hit Alexandra Palace this August and it's going to be amazing! With free entry, enjoy tons of performances, activities, music, food and so much more! Spend a day having family fun in the sun at this enormous summer party. It is packed with activities for the little ones with a range of kid-friendly workshops, circus acts, performances, tours and all sorts of interesting acts. Find out more.
Pirate Treasure Hunt, SEA LIFE
Manchester and Blackpool
15th July-10th September 2023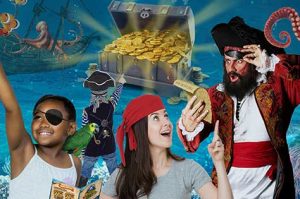 Ahoy sailors! Set sail to SEA LIFE Blackpool or Manchester for a swashbuckling treasure hunt! You can explore the aquarium while searching for the hidden clues carefully placed throughout, and if you find them all there are prizes to be won! Plus, don't miss "The Pirates of Sea Life" show and meet & greet, for a wonderful interactive experience. The tickets are included with general admission. Pirate fancy dress is strongly encouraged!
Find out more.
Horrible Histories: Up in the Air Adventure, Royal Air Force Museum
London & Midlands
22nd July – 3rd September 2023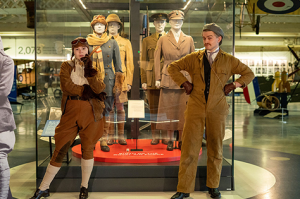 Step back in time this summer and discover the history of flight in this amazing interactive experience for the whole family! With six different zones and challenges to solve, can you crack the case in 2 hours? This event is taking place both at the London and Midlands museums so get ready for a take off near you! Find out more.
Meet Paw Patrol, Howletts Wildlife Park
Canterbury, Kent
Wednesday's from 2nd-30th August 2023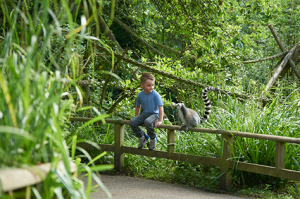 The PAW Patrol crew will be at Howletts Wildlife Park on the 2nd of August waiting to meet everybody! But don't worry if you can't make that one because every Wednesday throughout August a beloved TV character will be meeting young fans on Howletts' open grasslands. Other visitors include Peppa Pig and family, PJ Masks, Hey Duggee and Bluey and Bingo! Tickets to meet your favourite character are included with general admission, so you can explore all the amazing wildlife at Howletts while you're there. Book Here.
Blackpool Airshow
Blackpool Promenade, Blackpool
12th-13th August 2023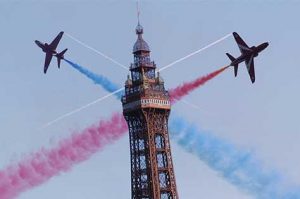 This event is the perfect family entertainment show, with exciting flying displays designed to appeal to all ages. Watch the iconic Blackpool seafront be transported, into a performance from some of the world's finest military and civilian aircraft, in this action packed weekend. Enjoy the displays or wander around the food stalls and various entertainment in the sun! Find out more.
The Wizard of Oz, Leeds Castle
Maidstone, Kent
4th-5th August 2023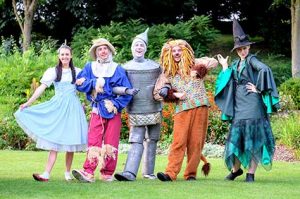 Enjoy this magical family show where you will join Dorothy on her quest with the Scarecrow, the Cowardly Lion, and the Tin Man. But watch out for the Wicked Witch of the West! This immersive performance features fun audience participation, stunning costumes and plenty of laughter, making it the perfect event to attend with the whole family. You'll be shouting, clapping and singing along to a host of songs all evening! Find out more.
Meet Your Favourite TV Characters, Woburn Safari Park
Bedford, Bedfordshire
23rd July – 13th August 2023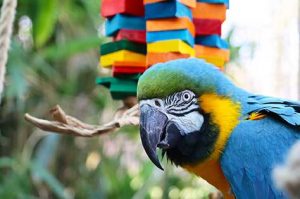 This summer the little ones can meet some of their favourite TV characters at Woburn Safari Park! Starting with Peppa Pig herself on the 23rd of July, then Bluey on the 30th of July, and finally the Minions are making their debut here on the 13th of August! Tickets to meet and take a photo with the characters are included with general admission so you can enjoy the safari park before heading to the meeting point at the specified time. Check the Woburn Safari Park website for details. Find out more.
Birmingham Festival 23
Centenary Square, Birmingham
23rd July – 6th August 2023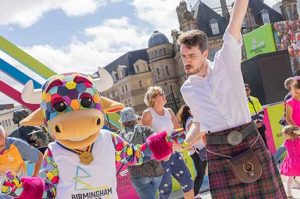 Birmingham Festival 23 is a free entry, 10-day event that's taking over Centenary Square with live music, performance, creative activities and big-screen content. This is to celebrate the shared experiences, magic and memories of the Birmingham 2022 Commonwealth Games. It will be a joyous, fun and heartfelt celebration of sport and culture, and showcases Birmingham's talent, character and reputation. The festival is ideal for families as there are lots of activities going on for the entire 10 days. Find out more.
Starlight Cinema, Winchester Science Centre
Winchester
23rd July – 20th August 2023

Throughout the school holidays this year, kids can see their favourite movies on the immersive Planetarium screen for just £1! Perfect for those rainy days that always creep up in the summer holidays when you're stuck for things to do! Screenings include classic beloved children's films such as Monsters Inc,
Shrek, Aladdin, Toy Story and The Lion King. Keep this in mind for any unexpected bad weather! Find out more.
Patricroft Carnival
Patricroft Conservative Club, Manchester
18th-20th August 2023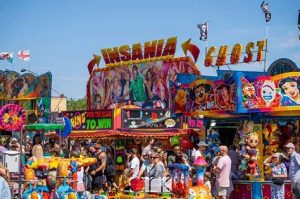 Head down to Patricroft Community Centre for an action packed weekend of food, dancing, music and sun. This huge celebration centres around an explosive carnival as well as fairground rides and live entertainment. Entry is free so this is not to be missed! Find out more.
Bournemouth Air Festival
Bournemouth Seafront, Bournemouth
31tst August-3rd September 2023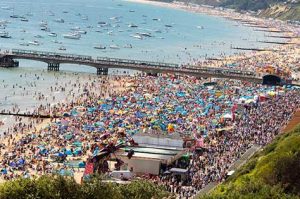 Britain's biggest free air festival is returning to Bournemouth seafront and it's set to be an explosive celebration! The event will feature an incredible four days of performances from the RAF Red Arrows, Typhoon and Battle of Britain planes and many more! The family friendly event includes performances and entertainment on land all the way along the beach. Take a walk from pier-to-pier where you'll have the perfect view of all the air demonstrations, and check out all the amazing entertainment, activities, stalls and delicious food along the way. Find out more.
British Firework Championships
Plymouth Hoe, Plymouth
16th-17th August 2023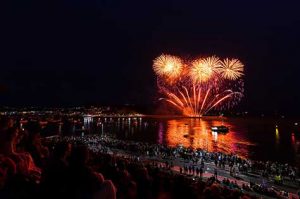 This exciting event will transform Plymouth into a giant explosion of light and colour! It is a great evening out for all the family with the thrilling displays and entertainment going on right through the night. With multiple viewing areas around the site, you can choose where to watch from, plus the entertainment at Plymouth Hoe runs on both nights. It includes a fun fair, live music and refreshments around the site. Find out more.
Stompin' on the Quomps
Christchurch Harbour, Dorset
5th August 2023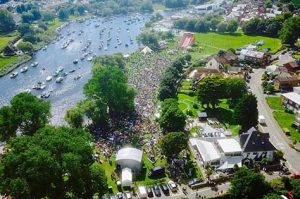 This August Christchurch are hosting their wonderful food and music festival right on the quay! This is a great family day out with lots to see and do, enjoy the live bands on the festival stage and bandstand, and if you get hungry from all that dancing, then a wide selection of local food and drink is provided. While you're there, enjoy the usual excitement of Christchurch Quay such as the water play park, adventure playground, boat rides and much more! Find out more.
Wimborne, Dorset
27th July-31st August 2023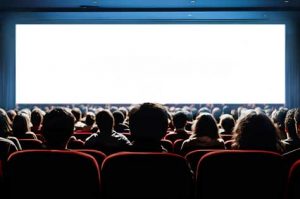 All throughout the summer, Wimborne Minster is hosting a free film club suitable for all the family! No tickets are required so you can just turn up for your film of choice and enjoy. Some of the screenings include; Paw Patrol: The Movie, Minions: The Rise of Gru, and Mary Poppins Returns so there really is something to enjoy for all ages and tastes! Find out more. 
Mess Fest 2023: The UK's #1 Kid's Messy Festival
Wimborne, Dorset
12th August 2023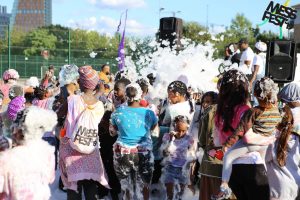 This messy wonderland is an annual event for families with children aged 12 and under. Apps Court Farm will be transformed into the ultimate day that's full of paint, foam, inflatables, music and more! Mess Fest's aim is to encourage bonding through imaginative and messy play while making some fantastic memories, and it's a chance for kids to cover their parents in paint and not get in trouble! Food Stalls will be on site all day. Find out more.
York Kids Fun Triathlon
York Sports Village, York
19th August 2023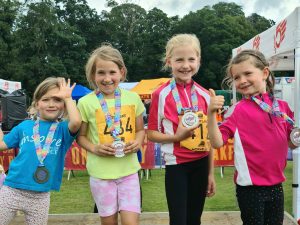 This fantastic event for 5 to 16 year old's is organized by the official UK Triathlon team, making it a fun alternative for younger athletes! There are different distance options to choose from, an 18m swim – 1km cycle – 500m run, to a 150m swim – 4km cycle – 2500m run, so racers can choose a track suitable for them. This is a day packed with fun for all ages. Bring the family down to cheer on those taking part and enjoy the explosive atmosphere of York Kids Triathlon. Everyone that takes part will also receive a medal. Find out more. 
Jurassic Adventure, Otterspool Adventure
Liverpool
5th-13th August 2023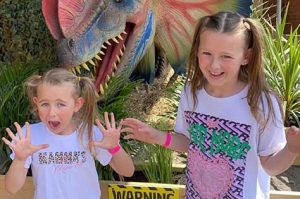 Take a journey back in time with this jurassic-ally awesome event at Otterspool Advenuture! Explore the interactive Jurassic Trail with life size dinosaurs. Make sure to snap a photo with them before they spot you! Become a fossil hunter at the Archaeological Dig site and join in the fun at the Prehistoric Parade with the Dino Rangers and special guests. This is a fun-filled day for any dino-lover, and a perfect experience for the whole family. Don't miss the 30 minute live show full of action and even more dinosaurs than ever before! Find out more.
Mini Ravers
Multiple Locations
21st May-29th October 2023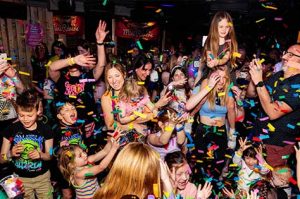 Ever wanted to go clubbing and take your kids with you? Mini Ravers will have all ages up and dancing together in this unique experience. With a HUGE selection of dates and locations, there is sure to be an event local to you. Expect meet & greets from all of your little ones favourite characters, giant balloons and a whole load more! The venue will be brought to life with glow sticks, balloons, confetti and UV lights, it's sure to be an explosion of colour, music and dancing. Visit their website to see the full list of dates and locations. There is also a Tuck providing snacks and drinks. Find out more.
Big Bus Tour
London
July – 31st August 2023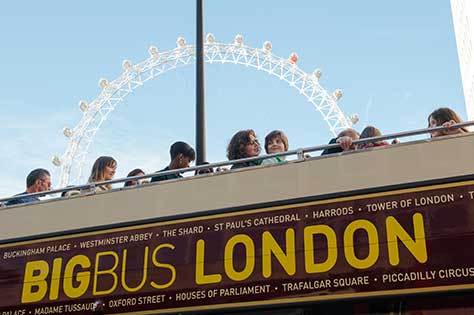 View London for a new perspective on this Big Bus London Tour. Whizz around the capital seeing many of the best landmarks such as, Big Ben, The Houses of Parliament, London Eye, The Shard, Tower Bridge, Tower of London, St. Paul's Cathedral and more. The best part is that kids go half-price throughout July and August! Find out more.
What have you been up to lately? We'd really love to know! Someone else might love it, and really want to go! If you've got ideas, suggestions or reviews, you can shout all about it on whatever channel you choose!
Let's go on a Picniq! Follow us on Facebook, Twitter or tag us on Instagram using #PicniqUK! ❤