Here's the best Legoland® family ticket for you,
Get ready for an adventure children will love and parents too!
This world of bricks will bring you endless fun,
Start your journey here, the excitement has just begun!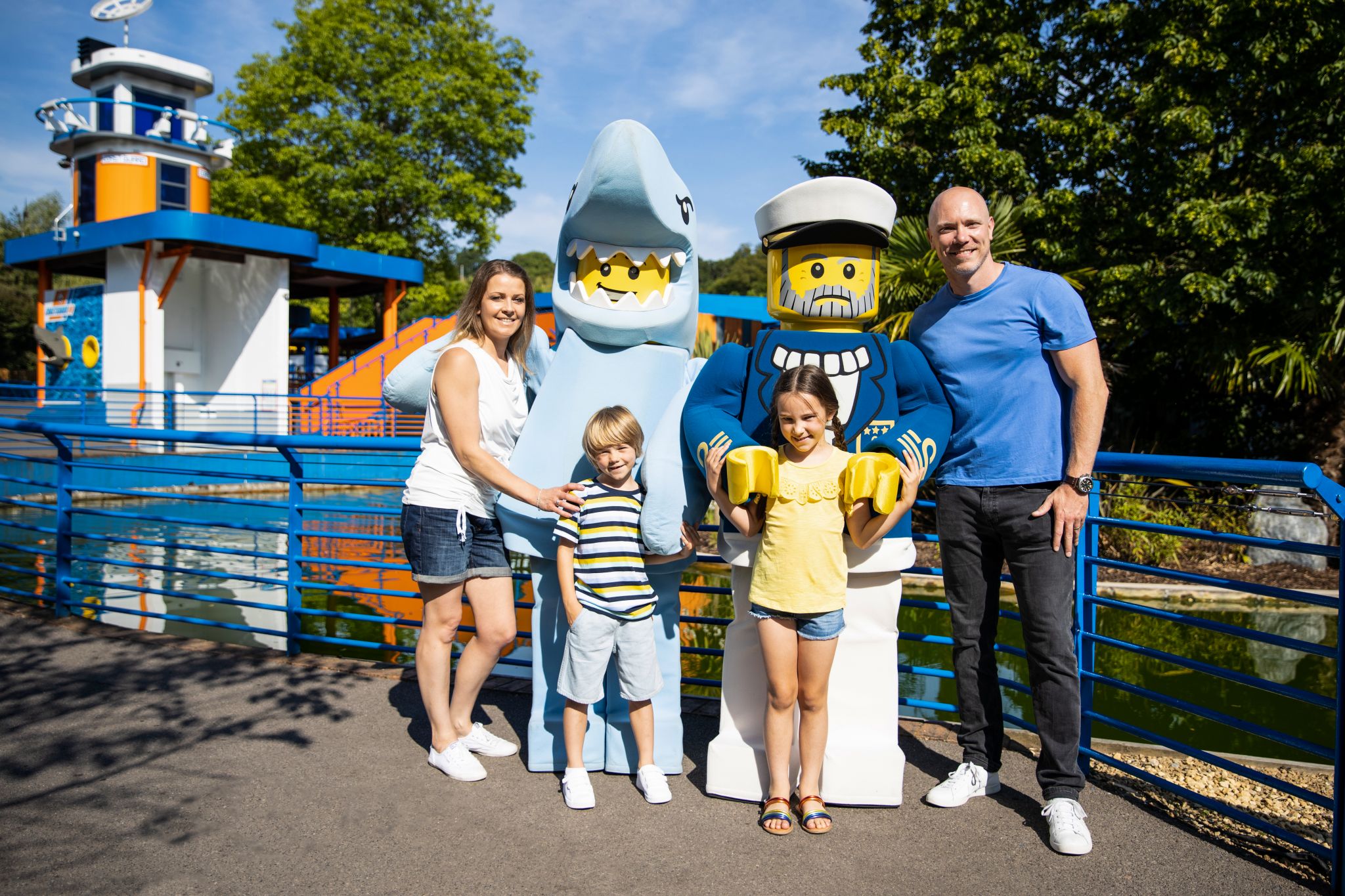 Legoland® Windsor Resort is fast becoming the ultimate family hotspot! Voted as the UK's favourite kids theme park, there are so many fun rides, attractions, and activities for little ones and families to take part in. We absolutely loved taking on Hydra's Challenge and riding the Flight of the Sky Lion and we're sure your family will too!
Don't miss out on your chance to get up to 56% off your family ticket when you book through Picniq! Secure your discount here.
Let's take a look at some of the best things your family ticket includes.
1. The action-packed rides for the whole family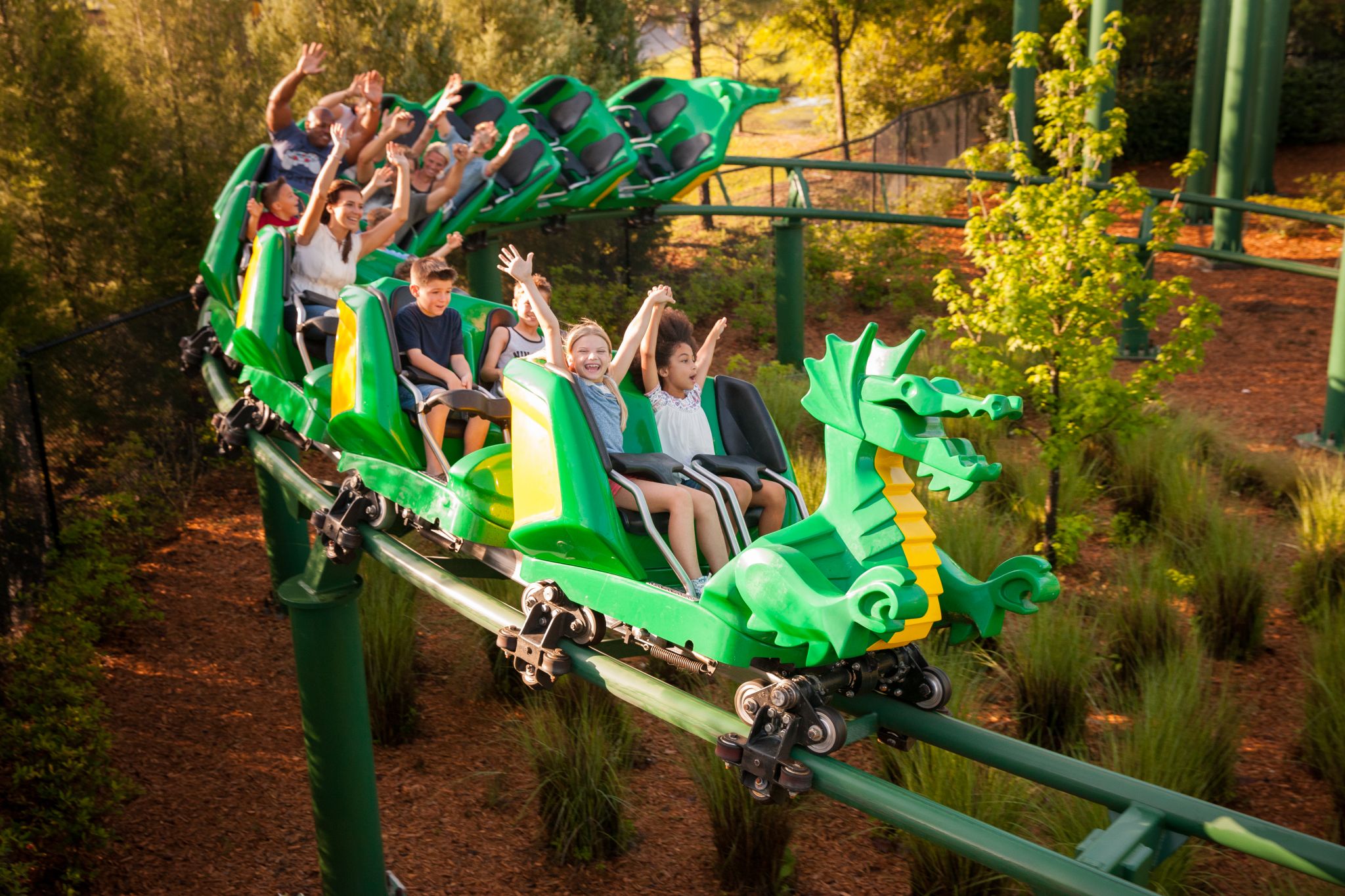 Legoland® Windsor is jam-packed full of fun rides for you and your family to discover! I remember seeing the resort for the first time and being completely taken back by how many amazing rides there are for you to choose from! Take a look at just some of the rides your family will love:
🎢Flight of the Sky Lion – LEGO® MYTHICA🎢
Explore the realms and prepare to be exhilarated on the UKs first ever flying theatre ride! Explore the realms and prepare to be exhilarated! minimum height of 1m.
🎢Hydra's Challenge – LEGO® MYTHICA🎢
Join Duo on Hydra's Challenge! This interactive water ride with jaw-dropping twists and turns will leave your little ones wanting more! You must be at least 1m to ride.
🎢LEGO® City Driving School – LEGO® City🎢
Your youngsters can take the wheel of their very own electric car and earn their first LEGOLAND® Driving License! You must be between 1.1m and 1.5m to ride.
🎢The Dragon – Knights' Kingdom🎢
This is one of the most thrilling rides at the resort. Board the magnificent LEGO® dragon and fly through the treetops at LEGOLAND® Windsor! Must be a minimum of 1m to ride.
🎢DUPLO® Dino Coaster🎢
Welcome your family aboard the world's first DUPLO® coaster! Set in the heart of the DUPLO® Valley, your little ones will love this ride. Minimum of 0.9m to ride.
All of these and so many more are included within your Legoland® family ticket! Start your thrilling family adventure here. 
2. Discover the breathtaking models in Miniland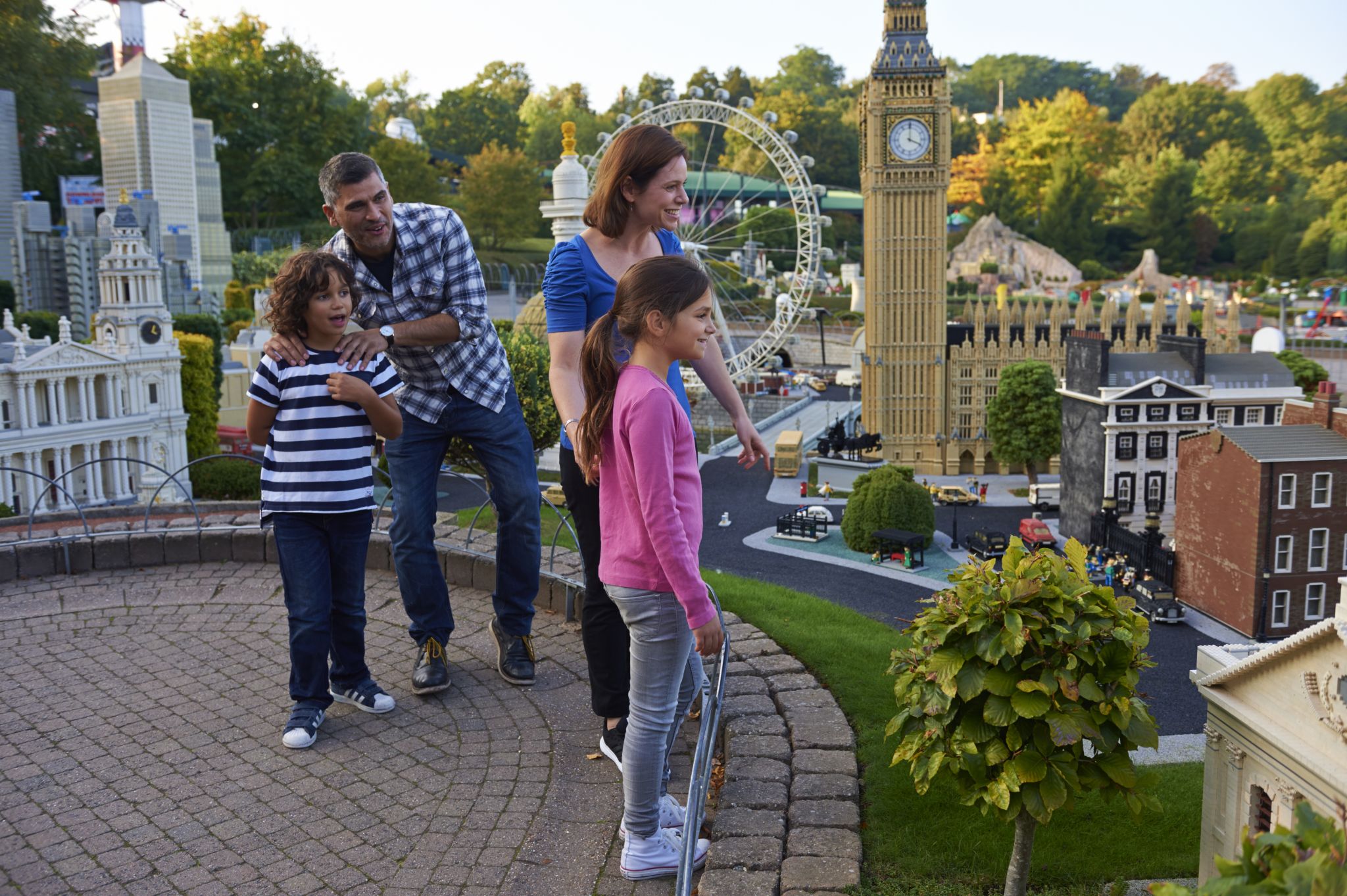 Featuring nearly 40 million LEGO® bricks, Miniland was a personal favourite and included some of the most amazing model scenes from across Europe, the USA and around the world! Look out for famous London landmarks including The London Eye, Canary Wharf, and Buckingham Palace! This wonderful world of LEGO® is a must-visit for all family ticket holders.
3. Jump on the electric boats at Coastguard HQ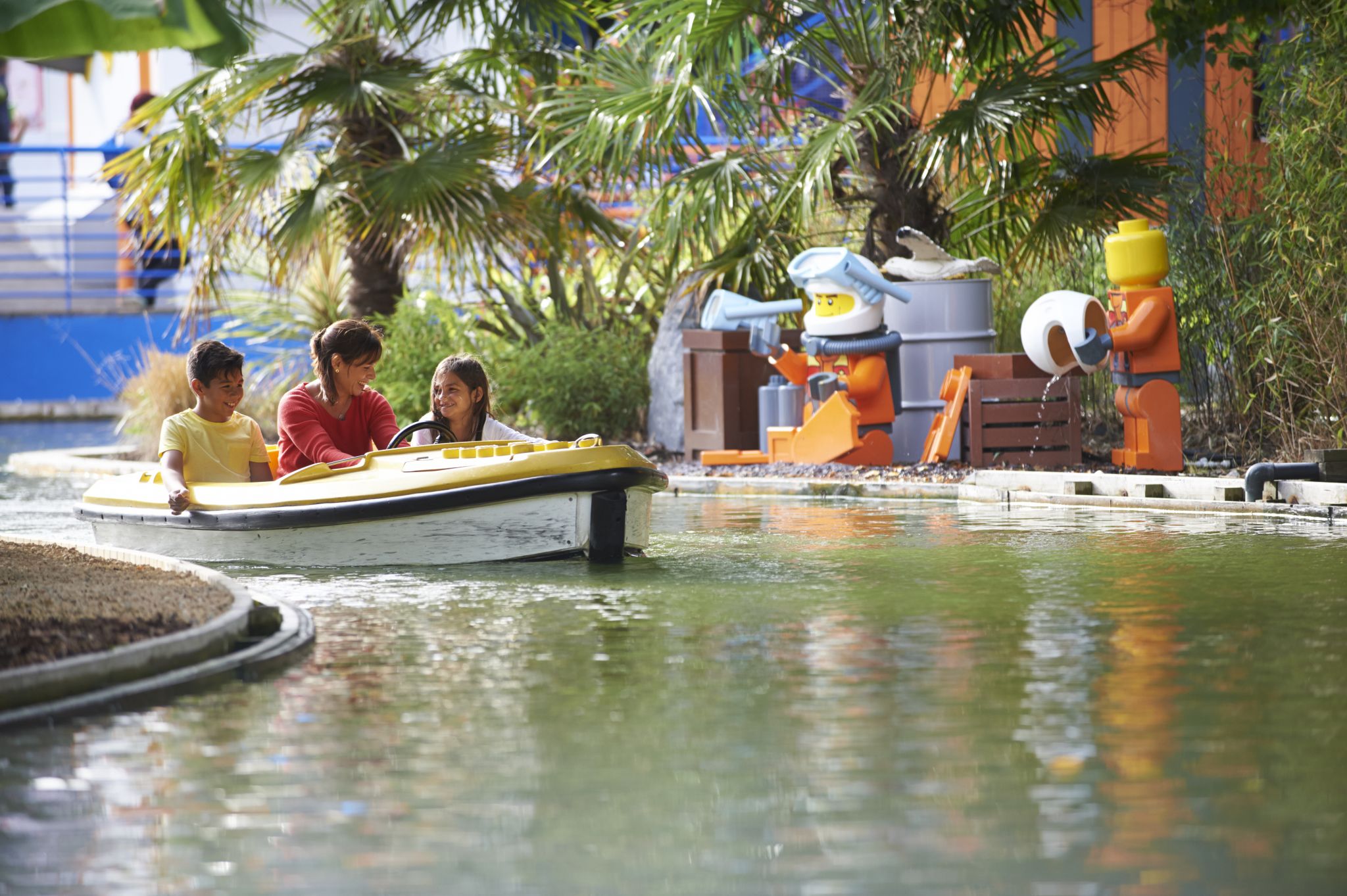 Legoland® Windsor Resort needs some young heroes to help the coastguards at the helm of the brightly coloured, electric LEGO® boats! My little ones loved the excitement of setting sail around the beautiful waterways, but watch out, you might get sprayed by the playful LEGO® elephants! This is a really exciting ride for younger children.
4. Watch your favourite characters come to life in LEGO® Studios 4D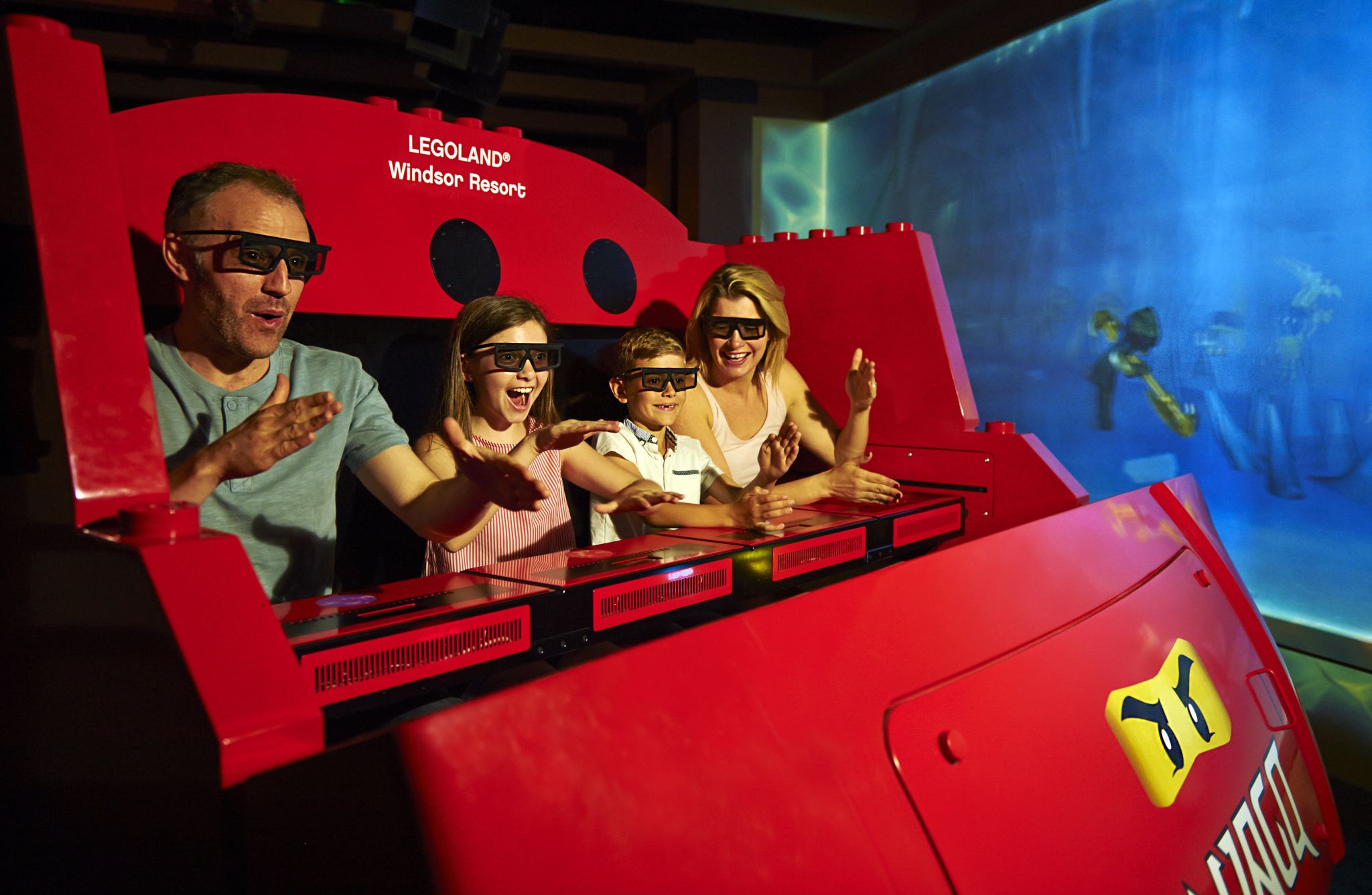 Take a step into the 4th dimension with these exclusive LEGOLAND® films! This experience features amazing effects and characters jumping out of the screen, I still remember my youngsters faces the first time they tried out this new attraction! You'll get to train with your favourite NINJAGO® heroes, help Emmet and the gang, and experience larger-than-life effects!
5. Watch the magnificent live shows and entertainment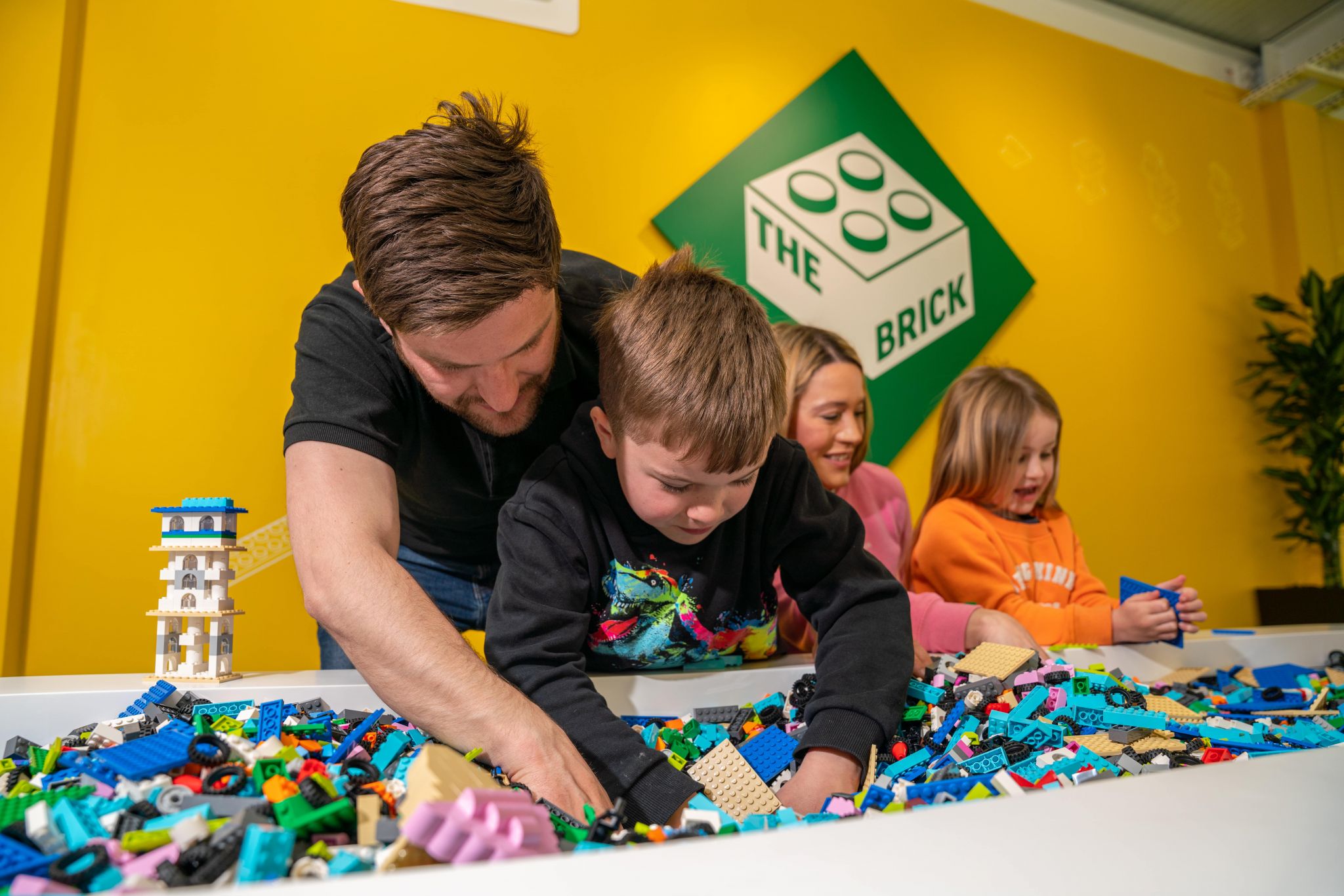 Have your youngsters ever thought about being a master LEGO® builder? The Brick is a new attraction designed to make their dreams come true! Here's the best place to let your imagination run wild and immerse yourself in the world of play. With 100,000's of LEGO® bricks to play with, The Brick is a chance for families to come together and build their masterpieces for all to see!
Do you know of any free days out? We'd really love to know! Someone else might love it, and really want to give it go! If you've got ideas, suggestions or reviews, you can shout all about it on whatever channel you choose!
Lets go on a Picniq! Follow us on Facebook, Twitter or tag us on Instagram using #PicniqUK! ❤️