Vegan treats full of lots of veg,
No sign of cheese, meat or even egg!
These are our favourite kid-friendly snacks,
They're so tasty they'll make you stop in your tracks!
1. Crunchy Chickpeas 4 Ways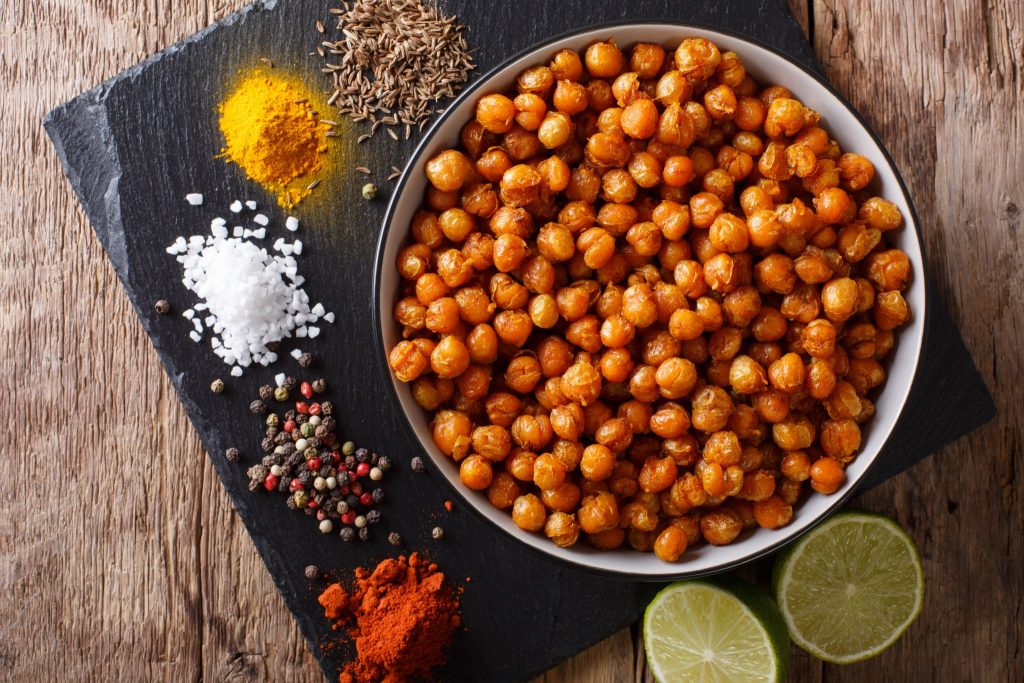 Ingredients
2 x 400g can of chickpeas
1-2 tbsp olive oil
1/2 tsp salt
Flavour options:
2 tsp smoked paprika & 1 tsp cumin
2 tsp sugar & 1 tsp cinnamon
2 tsp turmeric & 1 tsp ginger
1 lime juice and zest & 2 tsp cracked black pepper
Method
1. Preheat the oven to 200°C and line a tray with foil.
2. Drain, rinse, and pat the chickpeas dry. Remove any skins that come off when drying.
3. Spread the chickpeas in a single layer on the tray and drizzle with the olive oil and salt. Mix gently so they are evenly coated. Roast for 30 minutes, shaking the tray occasionally.
4. After 30 minutes remove from the oven and coat evenly with the seasoning of your choice. Adjust flavour quantities according to taste preferences.
5. Put back in the oven for 10 more minutes or until crispy.
2. Potato and Butternut Squash Bites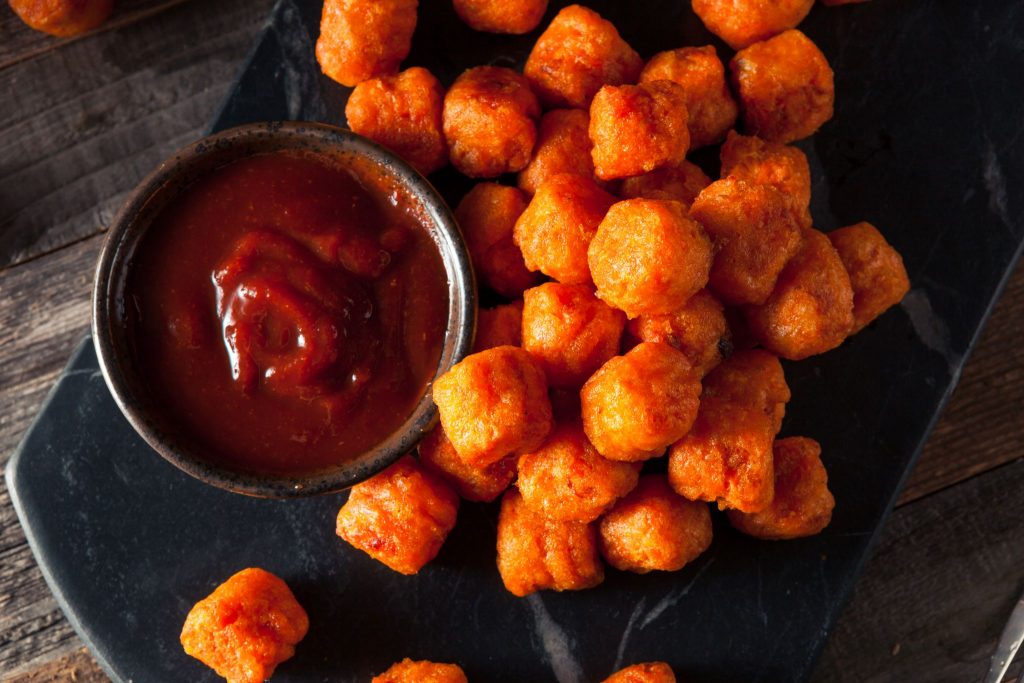 Ingredients
250g potato, peeled
250g butternut squash, peeled
40g vegan cheese, grated
1/5 tbsp plain flour
1/2 clove garlic, crushed
1 tsp dried mixed herbs
25g breadcrumbs
Method
1. Chop the potato and butternut squash into bite-sized pieces. Boil in a large saucepan for 10 minutes until soft.
2. Drain the vegetables and return them to the saucepan. Mash and then add the cheese, flour, garlic and herbs and mix. You can season with salt and pepper too if you like!
3. Transfer the mash onto a plate or bowl and leave to cool a little. Then shape into small bite-sized pieces, before rolling in the breadcrumbs.
4. Heat some oil in a frying pan and fry the bites for 3-4 minutes on each side until golden and crispy. Kids will love these with a dollop of ketchup!
3. No Bake Brownie Bites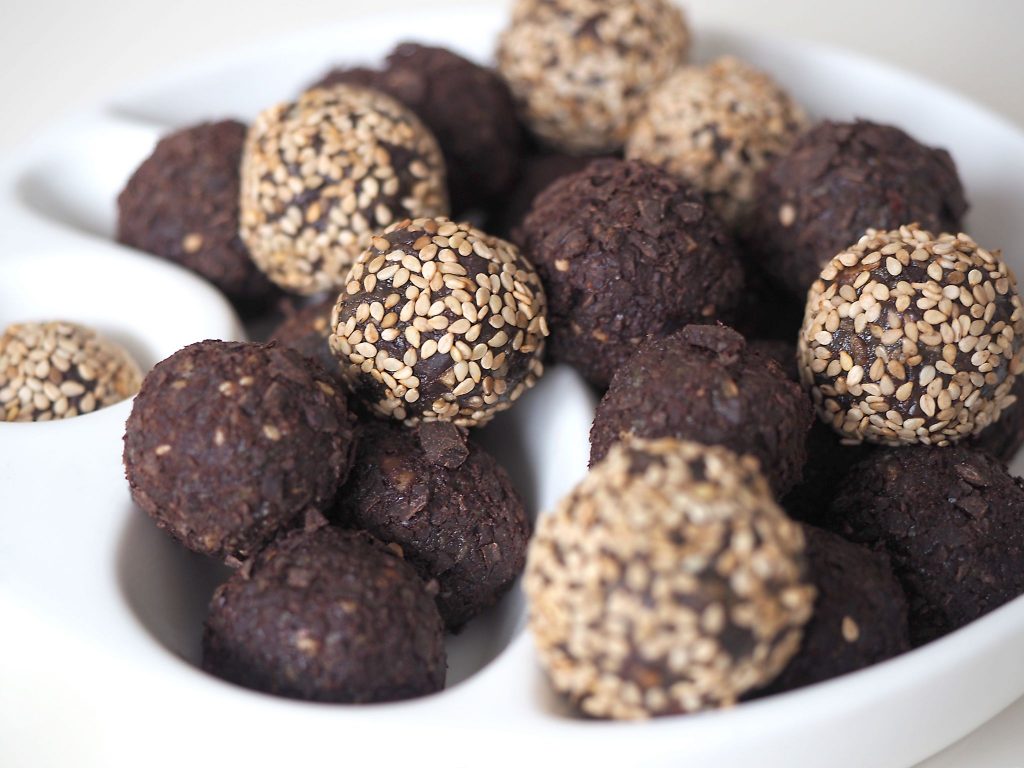 Ingredients
96g flour
113g nut butter of choice (we love almond butter!)
113g maple syrup
1 tsp vanilla extract
65g cocoa powder
100g vegan chocolate chips, or chocolate chopped into pieces
1-2 tbsp plant milk of choice
Method

1. Mix nut butter and maple syrup in a heatproof bowl. Place in the microwave and heat for 1 minute, or until melted together.
2. When the mixture is smooth, add in the flour, cocoa powder, and vanilla extract. Stir with a wooden spoon until the mixture becomes a thick doughy consistency.
3. Mix in the chocolate chips with your hands so they're evenly distributed. Add a tablespoon of plant milk if the mixture is too dry.
4. Scoop out a tablespoon of dough and roll into a ball before placing on a lined baking tray. Repeat with the rest of the mixture. You can roll in seeds or coconut flakes too if you like!
5. Place in the freezer for 15 minutes so that they harden. Enjoy! Store in an airtight container at room temperature.
4. Super Easy Sausage Rolls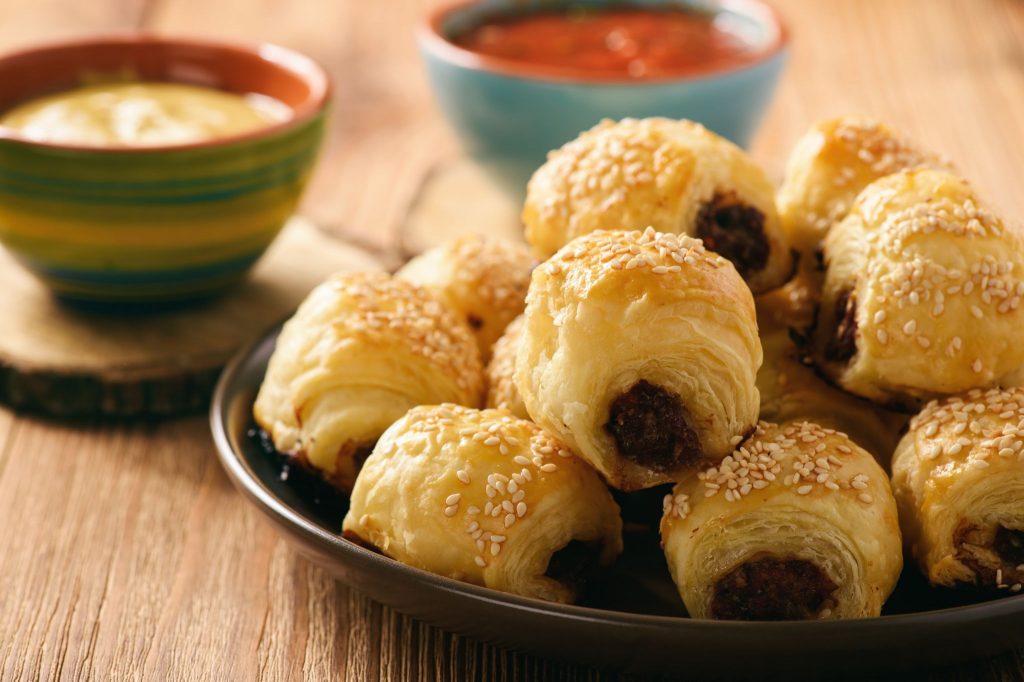 Ingredients
 1 sheet vegan puff pastry
108g lentils
1/2 onion
1 clove garlic
50g breadcrumbs
50ml BBQ sauce
115g walnuts
50ml tomato sauce
1 small carrot
Salt and pepper
1 handful fresh basil (optional)
Sesame seeds to garnish
Method
1. Preheat oven to 240°C/220° fan. Defrost puff pastry if needed.
2. Combine all other ingredients in a food processor. Add more BBQ sauce if the ingredients are a little too dry.
3. Lay out puff pastry sheet and cut in half.
4. Divide the mixture in half and create two large sausage rolls by placing half of the mixture on each sheet, and rolling the pastry up and sealing.
5. Cut into smaller sausage rolls (you should get around 5 mini ones from each large roll).
6. Slice a diagonal slit on top of each roll and garnish with sesame seeds if you like.
7. Bake for 20 minutes or until golden.
5. Chocolate Chip Cookies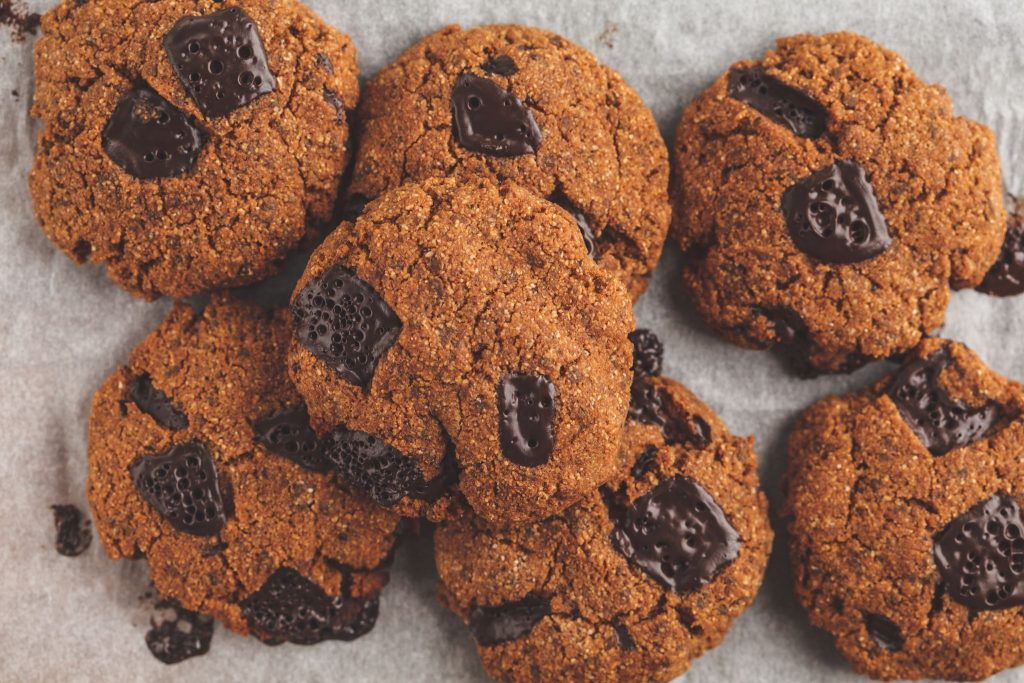 Ingredients
125g coconut oil
100g golden caster sugar
150g light muscovado sugar
125ml coconut milk
1 tsp vanilla extract
275g plain flour
1 tsp baking powder
1/4 tsp bicarbonate of soda
200g vegan chocolate chips, or chocolate chopped into small chunks
Method
1. Tip the coconut oil and sugars into a bowl and whisk until completely combined, then mix in the coconut milk and vanilla.
2. Add the flour, baking powder, bicarb and a pinch of salt into the mix to make a thick batter. Add the chocolate chips.
3. Chill the batter for at least 1 hour. Can be made 2 days ahead of baking.
4. Line a couple of baking trays, then scoop or roll balls of the dough and place them on the trays about 2 cm apart.
5. Flatten slightly and sprinkle with a bit more salt if you want.
6. Cook for 12-15 minutes, turning the tray once until the cookies have spread and are golden but still soft in the middle.
7. Leave to cool before letting the little ones tuck in – the chocolate chips can be very hot! Store for up to 3 days in an airtight container.
6. Breakfast Muffins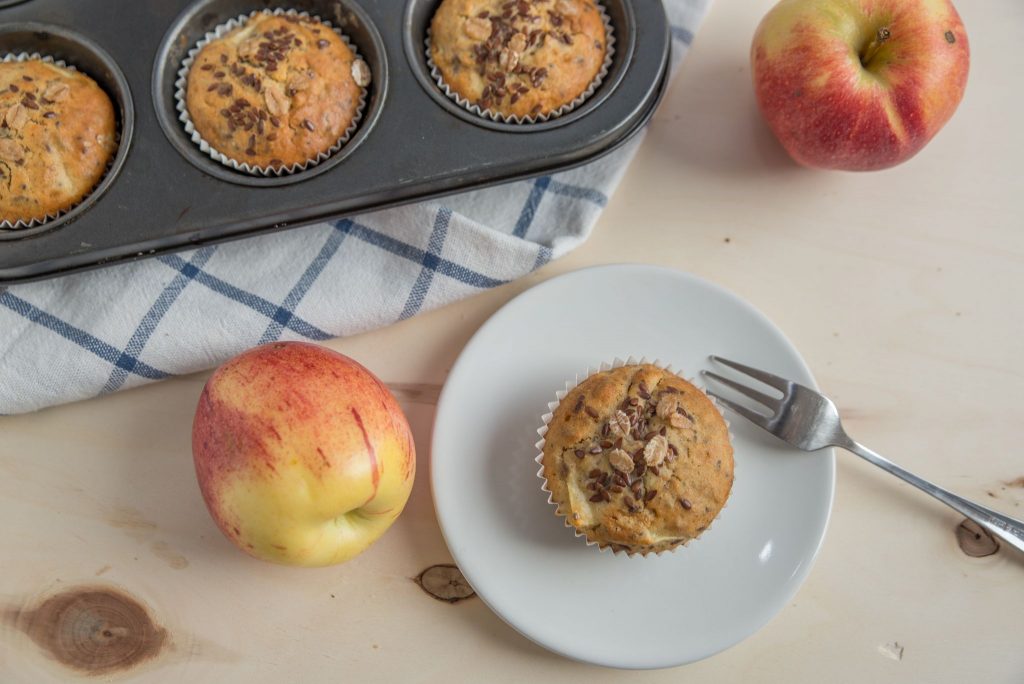 Ingredients
150g muesli mix
50g light brown sugar
160g plain flour
1 tsp baking powder
250ml plant milk
1 apple, peeled and grated
2 tbsp grapeseed oil
3 tbsp nut butter (we used almond)
4 tbsp demerara sugar
50g pecans, roughly chopped
Method
1. Heat the oven to 200°C/180°C fan. Line a muffin tin with cases.
2. Mix 180g muesli with the light brown sugar, flour and baking powder in a bowl.
3. Combine the milk, apple, oil and 2 tbsp nut butter in a jug, then stir into the dry mixture.
4. Divide equally between the cases.
5. Mix the remaining muesli with the demerara sugar, remaining nut butter and the pecans, and spoon over the muffins.
6. Bake for 25 – 30 mins or until the muffins are golden and risen. Will keep for 2-3 days in an airtight container. Alternatively, freeze for 1 month and refresh in the oven before serving.
7. Apple Crisps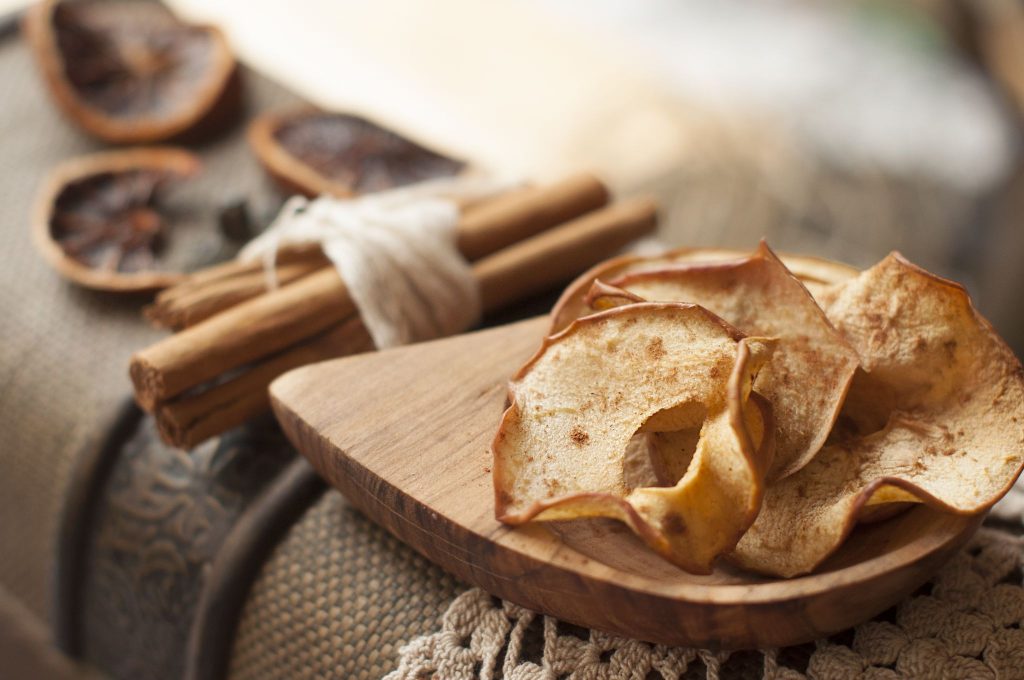 Ingredients
2 granny smith apples
Cinnamon, for sprinkling
Method

1. Heat the oven to 160°C/140°C fan. Line a tray with parchment paper.
2. Core the apples and slice into very thin slices, around 1-2mm thick. Lay on the tray.
3. Dust with cinnamon. Cook for 45 mins – 1 hour, turning halfway through and remove any crisps that have turned brown.
4. Cook until the apples have dried out and are light golden. Cool and store in an airtight container. Yummy!
What have you been up to? We'd really love to know! Someone else might love it, and really want to go! If you've got ideas, suggestions or reviews, you can shout all about it on whatever channel you choose!
Let's go on a Picniq! Follow us on Facebook, Twitter or tag us on Instagram using #PicniqUK! ❤️