If you're looking for some fab days out with your little ones in Northern Island this summer, I've got you covered! From adventure parks, farms, theme parks and more, there's sure to be something for aspiring farmers, explorers and adventurers alike. Have an amazing summer!
Slemish Mountain – Antrim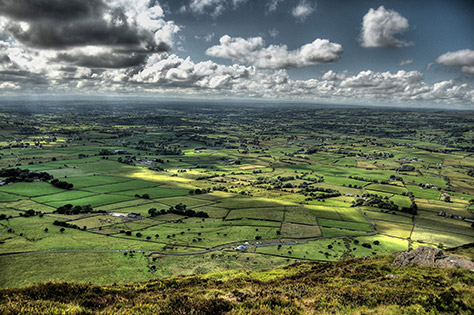 Sleamish, well known as the home for St Patricks, is one of Ireland's most famous landmarks! Take a path that leads to the summit, which offers stunning views of the Scottish coast and the Atrium country. Find out more.
Alive Surf School – Portrush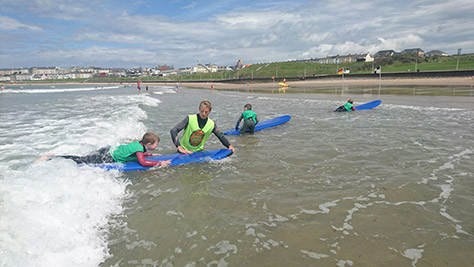 For little surfer dudes and dudettes, Alive Surf School offers whatever the weather lessons and courses for all abilities! There all fully qualified instructors on hand during the day, ensuring a funa and safe active day out! Find out more.
Troggs Surf School – Portush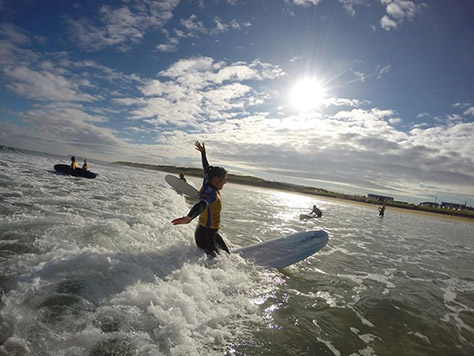 Trogg's Surf School offers some fab family surf lessons, as well as specific activities just for little ones such as a Kid's Surf Camp. Trogg's also offer birthday parties for those looking get to active on their special day! Find out more.
Carrick-a-Rede – Ballintoy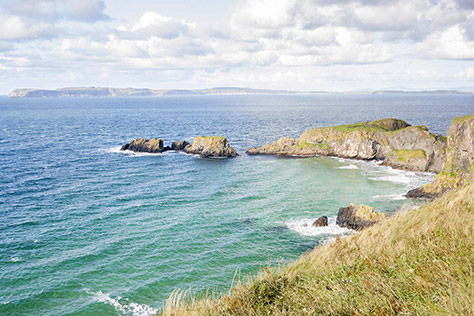 Little dare devils will love to take on this exhilarating rope bridge, which spans 30 metres deep and 20 metre wide! Once you make it across, you'll be rewarded with some stunning views and a chance to see some amazing wildlife. Find out more.
Giant's Causeway – Bushmills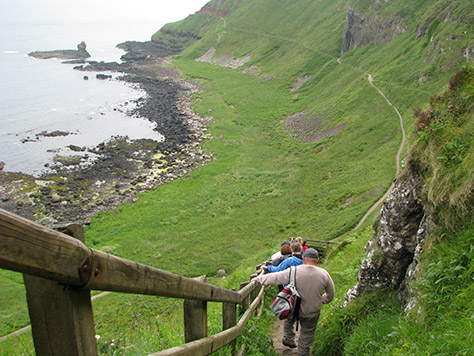 Legend has it that this area was once part a causeway between Ireland and Scotland that was built by a giant! This unusual landscape now consists of of over 40,000 basalt columns that resemble stepping stones leading to the sea. Take a guided tour or pick up an audio guide to have your own adventure with your mini explorers! Find out more.
Mount Stewart House Garden and Temple of the Winds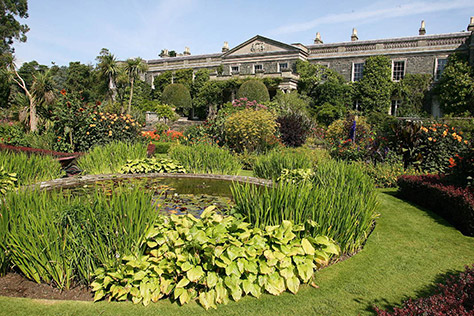 Resembling an Italian Villa and with a beautiful woodland area home to lots of fascinating wildlife from around the world, this unusual landscape is the perfect day out families after an insightful but relaxing escape! Curious little minds can pick up a tracker pack full of activities to learn more about this fascinating house! Find out more.
Glenariff Forest Park – Ballymena
This amazing Walkway Waterfall, which stretches over 3 miles, passes through a unique Nature Reserve and is a favourite with photographers looking for a stunning backdrop! Be sure to try some forest trails offering lovely panoramic landscapes and peaceful riverside walks. Find out more.
Creggan Country Park – Londonderry
Take to the waters at Creggan Country Park for some fun filled waterside activities! Everyone can have a go at canoeing, kayaking, orienteering and more! Find out more.
Annaginny Fishery & Park Farm – Dungannon
Animal lovers will love this family friendly farm, which offers budding farmers the chance to see some wallabies, emu, rhea. You can also visit their amazing aquariums to see lots of different fish! Find out more.
Roe Valley Country Park – Limavady
This scenic park, set on the beautiful outskirts of Limavady, offers beautiful riverside views and woodland walks. See if you can spot some badgers, foxes and otters and over 60 species of birds which call Roe Valley their home! Find out more.
Riverwatch Aquariums – Londonderry
Come and see some wonderful creatures at Riverwatch Aquariums! With many different displays, including The Louch, a Rockpool, Deep Sea and a Freshwater Environment, your little ones are sure to be in awe! They'll also have the chance to spot some starfish, eels, rays and other amazing native species! Find out more.
White Park Bay – Antrim
This lovely sandy beach, which forms an arc between two headlands between the North Antrim Coast, is backed by ancient sand dunes home to a variety of amazing wildlife! Enjoy a family picnic, make sandcastles and go for a walk to take in the glorious sunshine! Find out more.
Barry's Amusements – Portrush
Barry's Amusements is the perfect place to bring the family, which has lots of fun rides for everyone to enjoy! Mini thrill seekers will love Kids will enjoy the Big Apple, Mini Dodgems, the Helter Skelter and more. For big kids, there's The Carousel, Cyclone, Ghost Train and The Looping Star. Find out more!
Lagan Valley LeisurePlex – Lisburn
Make a splash at this fun filled water theme park! Have a go at the Lazy River, Drag Race, Tyre Ride, Falling Rapids and Master Blaster. For little fins, there's a toddler's only area for safe play. For those after something different, head to the diving pool. For those with a competitive edge, head over to the competition pool! Find out more.
The People's Park – Ballymena
Overlooking a stunning lake, The People's Park is great day out for families after some relaxation to take in some summer sun… and for a picnic of course! For little ones, there's a fab play area to let off some steam. Find out more.
Funky Monkeys – Antrim
This fun and educational indoor play centre is perfect for active little monkeys who love a challenge! Kids will love their play frame equipment, which is designed with children's play and learning in mind. You can also pick up some yummy and healthy snacks suitable for everyone! Find out more.
Have we missed your favourite attraction or activity? Let us know! Don't forget to share your snaps with us on Facebook, Twitter and Instagram! 😀