Looking for something fun to do?
To keep the kids busy and 5 seconds peace for you!
Print these clues and cut them out,
It will be the best treasure hunt without a doubt!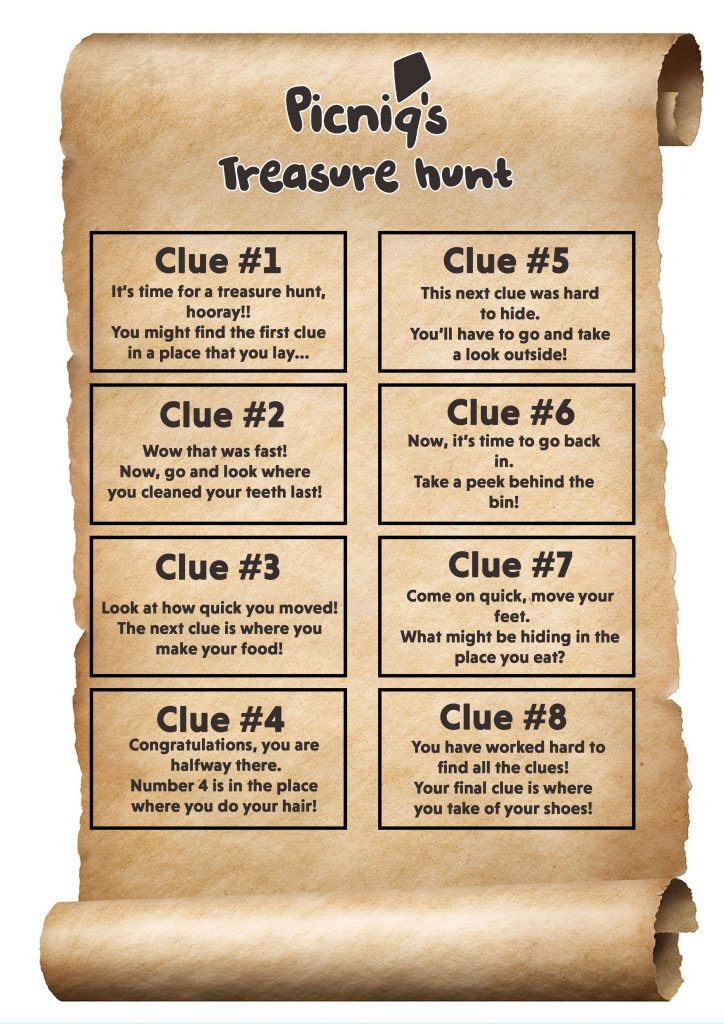 If you're stuck in the house and looking for something fun to do with the kids, give this treasure hunt ago! Simply print out our clue sheet above and use it as a guide for your very own treasure hunt. Cut out each clue and pop it in each location, so you have one clue leading to another. Make sure to place a treasure, such as a toy or treat, at the final destination.
Do you have any creative cake recipes?  We'd really love to know! Someone else might love it, and really want to give them a go! If you've got ideas, suggestions or reviews, you can shout all about it on whatever channel you choose!
Let's go on a Picniq! Follow us on Facebook, Twitter or tag us on Instagram using #PicniqUK! ❤️