Let's go and meet Santa for a truly magical day out,
Filled with skating, pantos and lots more to shout about!
Whether it's Paulton's Park, Longleat or even a City Cruise,
You'll be spoilt for choice with so many days out to choose!
Sail with Santa!, City Cruises Poole
9th Dec 2017 – 24th Dec 2017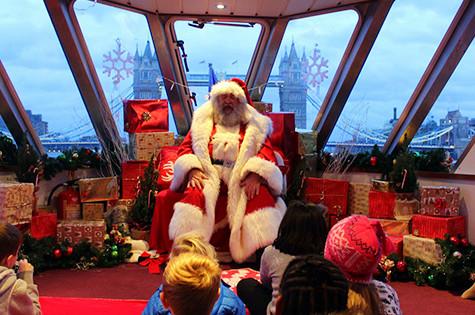 Santa is sailing the high seas this festive season so why not hop on board for a special kids party cruise that will explore the beautiful Poole harbour. You will get to meet Santa and his helpers and enjoy brilliant fun, including a magic show and balloon modelling. Santa will have a special gift for every good boy and girl and there will be a mince pie and mulled wine for the grown-ups! BOOK HERE.
Santa Train, Longleat Safari & Adventure Park, Wiltshire
Limited dates until 31st Dec 2017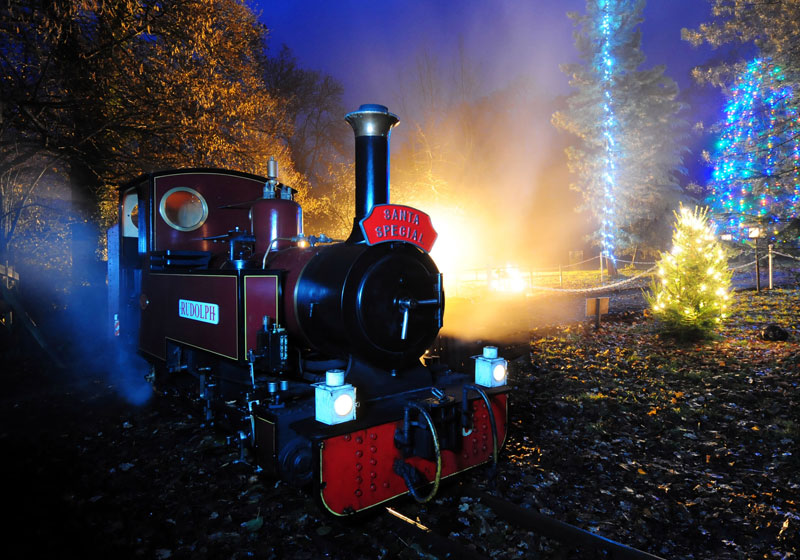 Jump aboard on a magical Santa Express! Get ready to enjoy the stunning Half Mile Lake and North Pole Halt which going to give you a wonderful white Christmas feeling, before finally meeting Father Christmas in his Grotto. Save up to 20% off tickets to Longleat Safari Park when you book through Picniq here and make sure you book early for the Santa Train tickets here as this event is very very popular!
Wild Christmas! Adventure Wonderland
26th Nov, 2nd, 3rd, 9th, 10th, 16th-23rd Dec 2017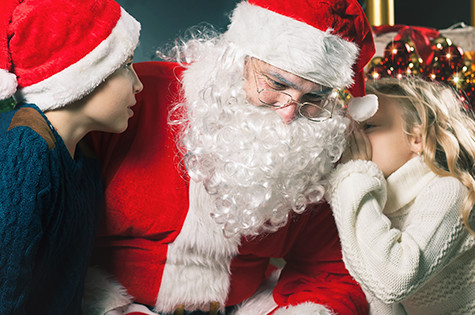 Bring the kids for some fantastic festive fun! You'll find a Nativity Cuddle Corner and a seasonal pantomime in the Happydrome Theatre, together with guaranteed fun in the play centre. Father Christmas, Rudolph and his elves will be waiting in his log cabin with presents for all the kids. Don't miss the brilliant Christmas panto, Dick Whittington. Find out more.
Father Christmas at Farmer Palmers!
2nd Dec 2017 – 17th Dec 2017
Throughout December on certain dates only, Santa will be waiting in his festive grotto ready to greet boys and girls. It is the perfect time to give him that very important present list! You don't even need to pre-book as the elves have a great booking system already sussed! Find out more.
Father Christmas at the Albert Hall, London
Tuesday 5th – Sunday 24th December 2017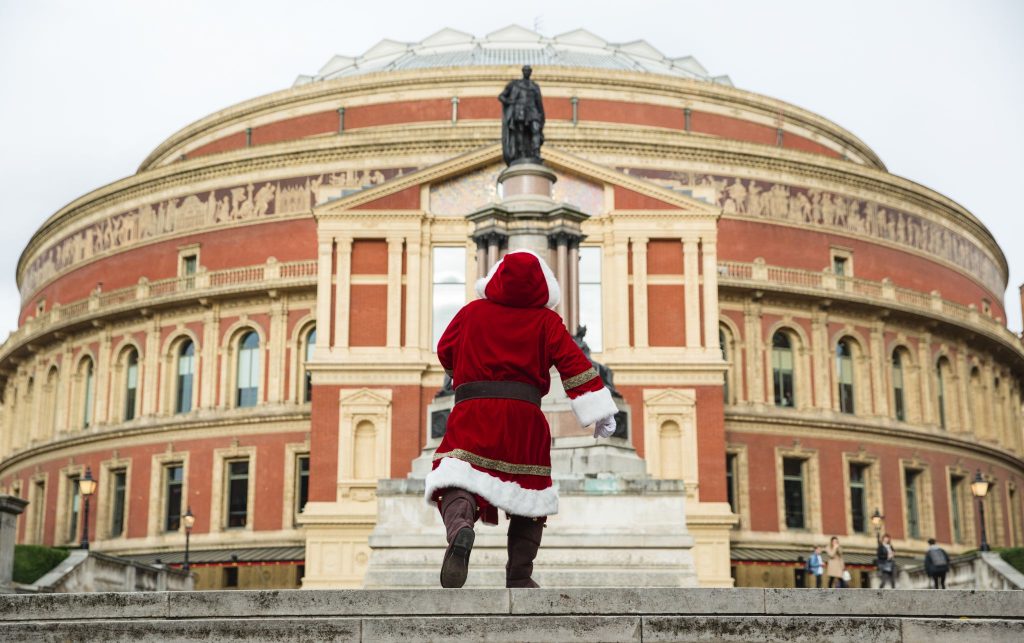 Don't miss this truly wonderful traditional experience which takes you back to Victorian times. Children are invited to join Mr Rumbelow, the Hall's Doorkeeper, to find the missing key to Father Christmas's Grotto by solving puzzles and following some clues. And of course, Father Christmas will be in his grotto waiting to give special girls and boys a gift. Find out more.
Santa's Grotto at the Rainforest Cafe, London
Weekends from 18th Nov – 24th Dec 2017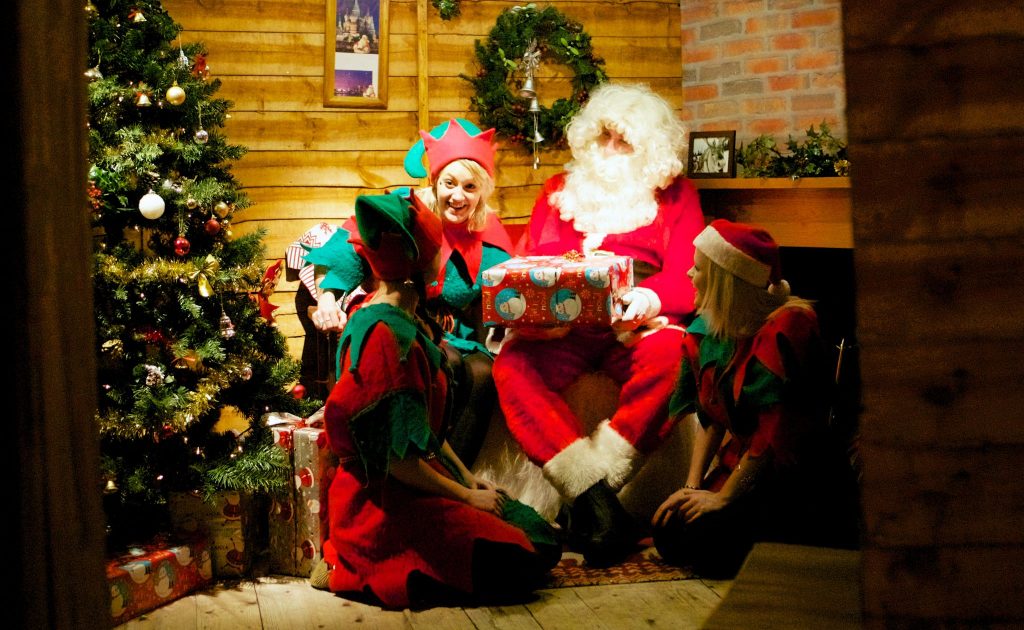 Join Father Christmas in his enchanted snowy woodland grotto at this indoor rainforest. Children will get a personalised grotto experience with a warm welcome from the elves, plus a meal with drink is also included for the little ones! Find out more.
Surreal Santa's Sleigh, Sutton House, London
Every weekend from 25th Nov until 17th Dec 2017, 11:45am – 12:45pm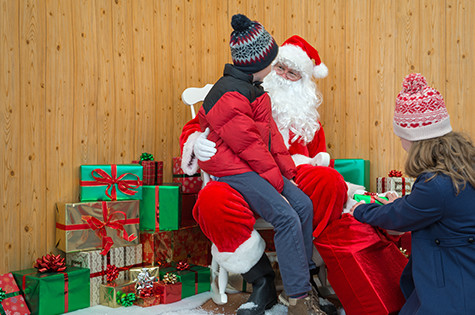 Santa will be waiting in a double-decker caravan where you'll find a sweeping staircase, fireplace, chandelier and enchanting decorations! For the grown up there will be stalls and pop-up shops selling Christmas gifts and decorations, designed by a special artist! Find out more.
Santa in the Caves, Kents Cavern Torquay, Devon
3rd – 24th Dec 2017, 10am – 3pm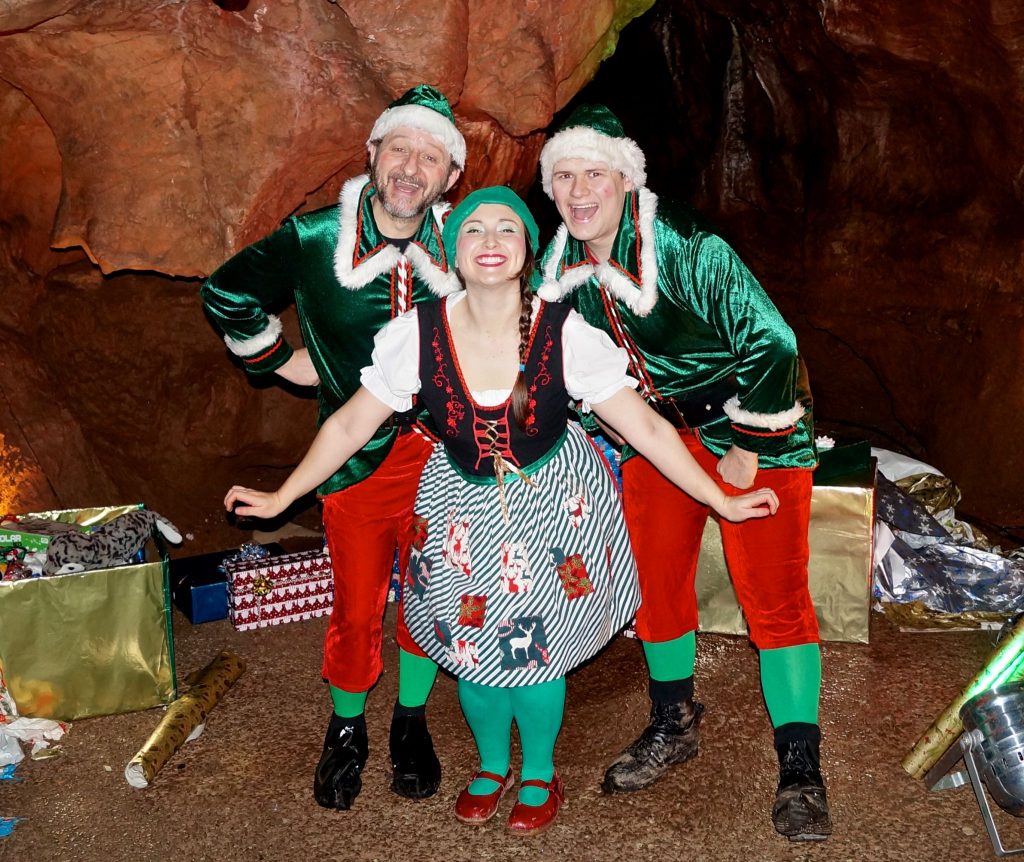 Santa can be found inside these atmospheric caves where his magical helpers are waiting to meet you! There's an hour long show, the children will visit Santa and get a gift whilst you enjoy a tasty mince pie! Find out more.
Christmas Paddle to Meet Father Christmas, Beaulieu, Hampshire
9th, 16th and 23rd Dec 2017, Various Times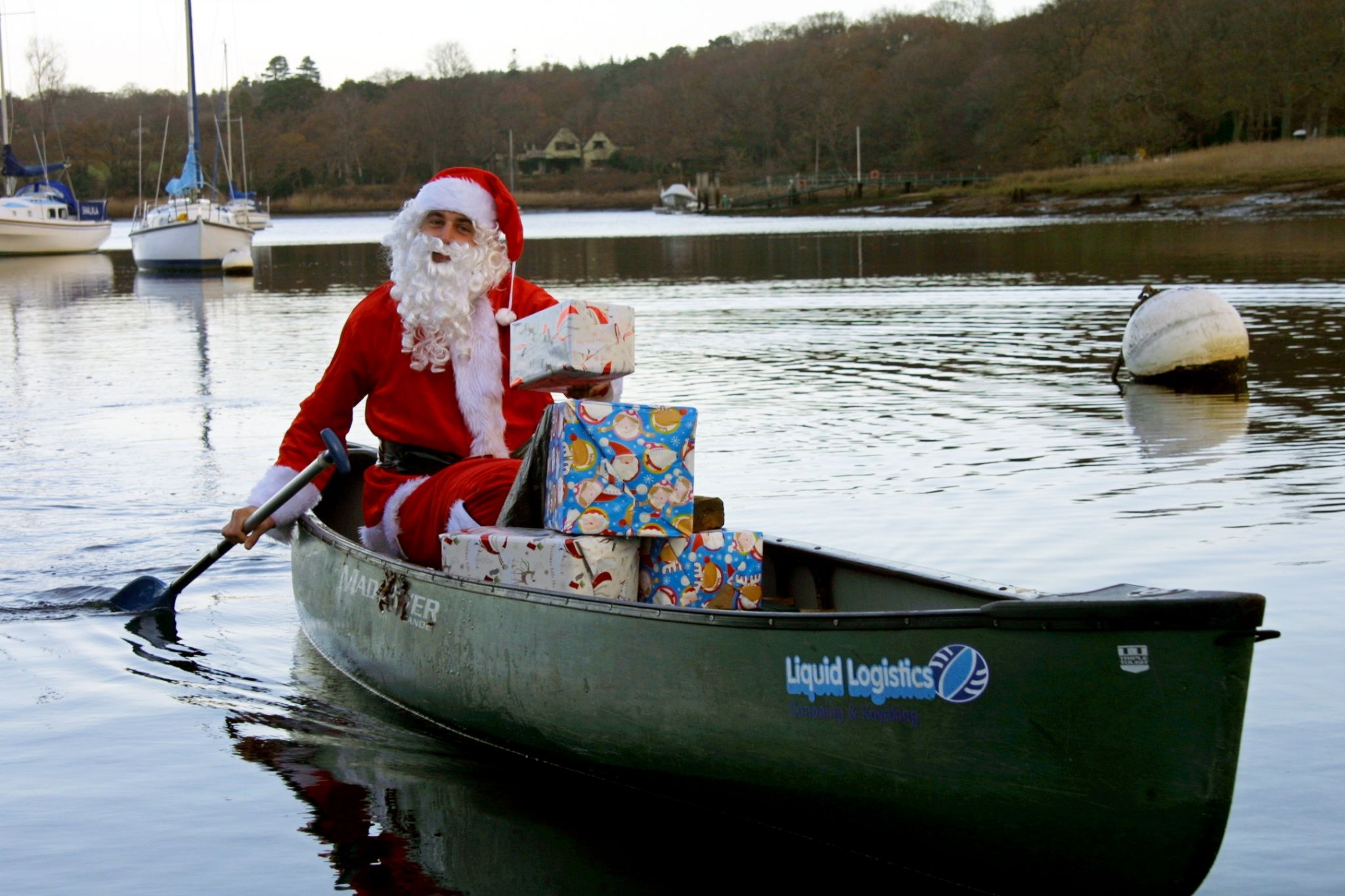 Father Christmas is hiding along the river in the beautiful New Forest and you need to find him! Jump in a canoe with all the family and begin your search to find the big man in red whilst enjoying the spectacular scenery. Once you find him, there will be mince pies and hot drinks, and of course a special gift for the children! Find out more.
Sail to Santa, Martin Mere Nature Reserve, Ormskirk, Lancashire
21st – 23rd Dec 2017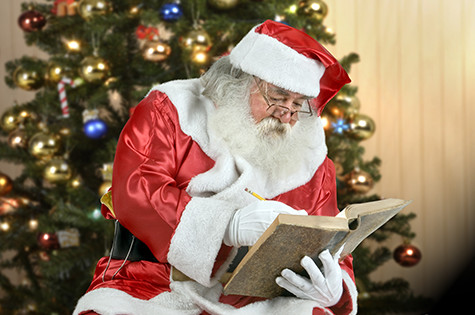 Take a trip on a very special boat to see Santa and his elves on their very own island! Children will receive a gift and they can also visit the craft room to make some festive goodies to take home. Find out more.
Christmas with Santa and Little Red Riding Hood, Puzzlewood, Gloucestershire
9th – 10th, 16th – 17th and 21st – 24th Dec 2017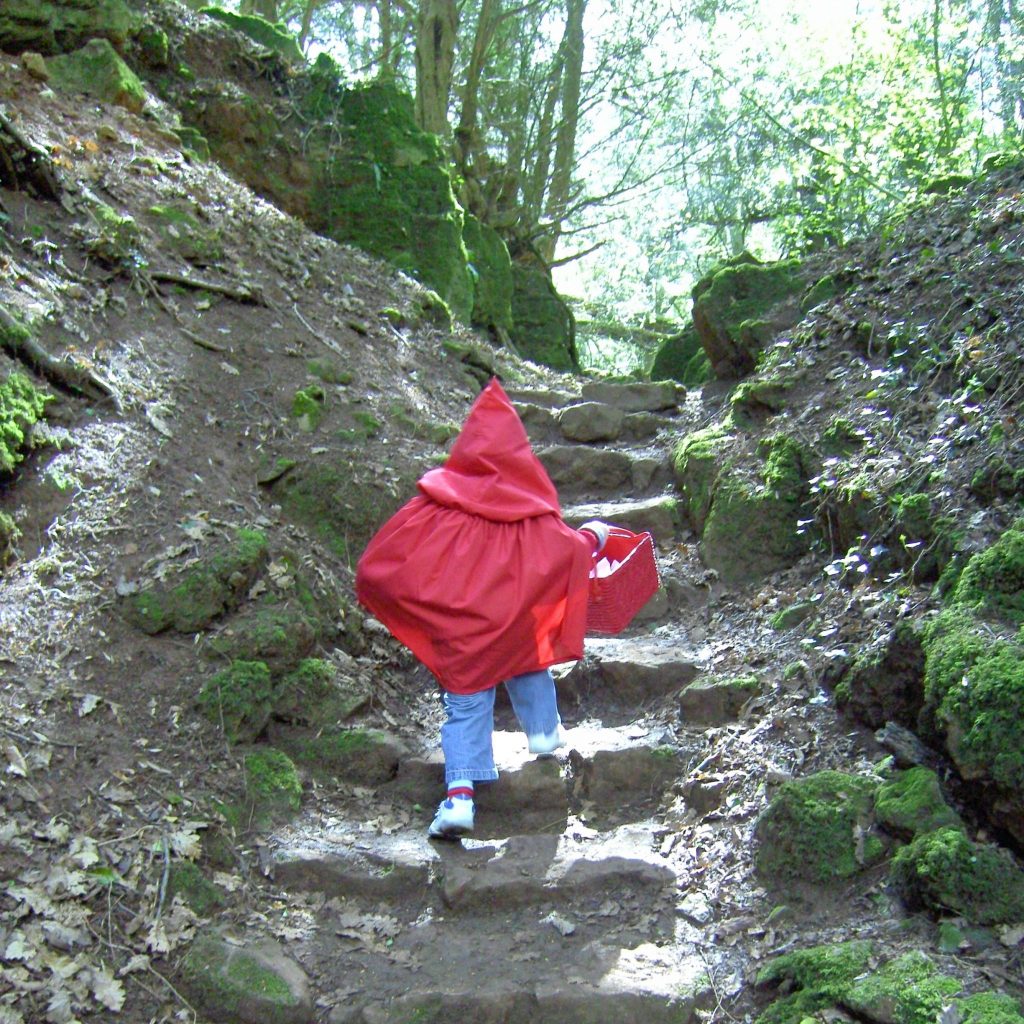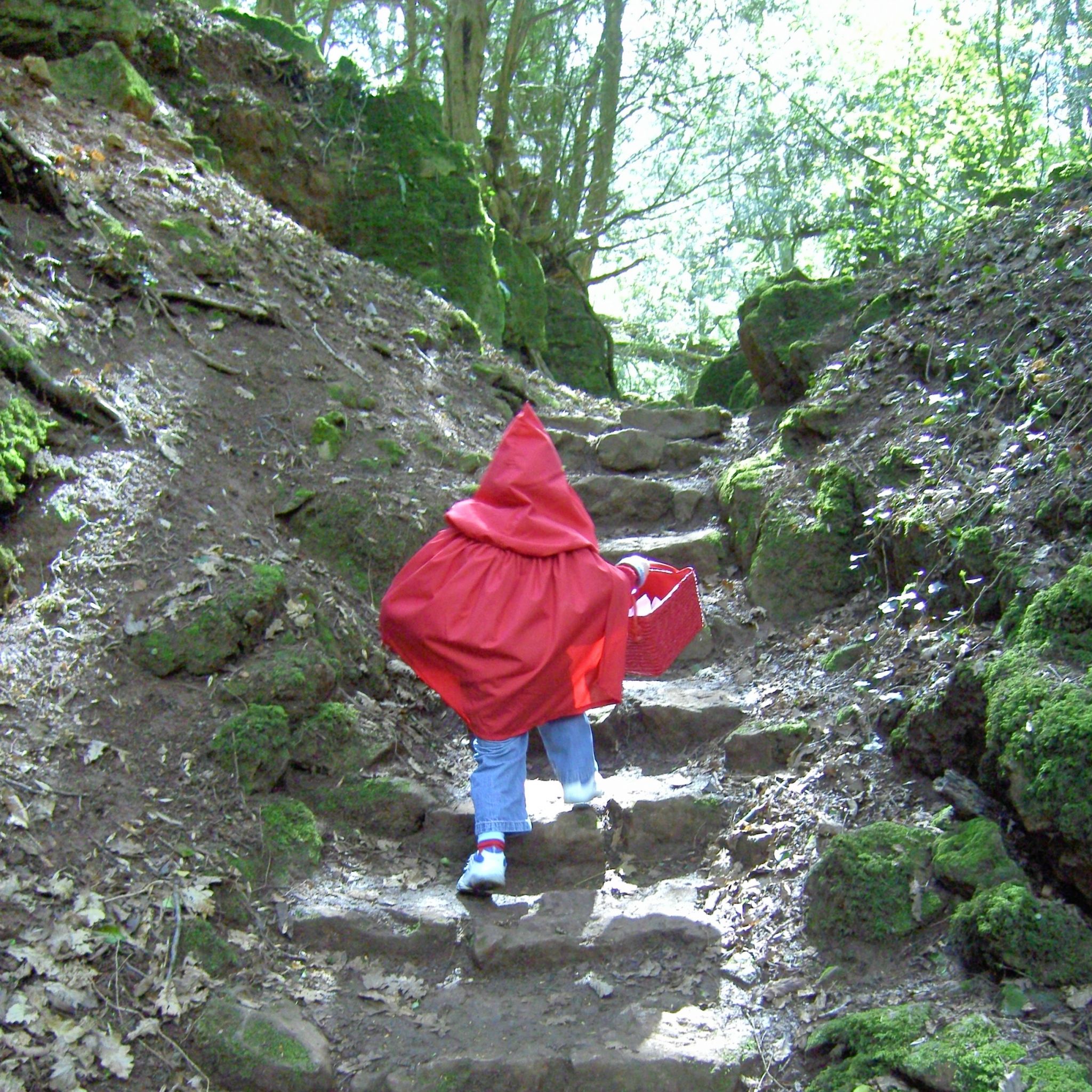 Visit Puzzlewood for a truly magical and unique experience this Christmas. Don't forget to dress up as Little Red Riding Hood or the Woodcutter! You will start the journey by writing a letter to Santa, then you will walk through the woods to see Santa who will be waiting in Grandma's house! There are also free Christmas workshops where you can make special Christmas decoration to put on your tree! Find out more.
Visit Santa at Dinosaur Adventure, Dereham, Norfolk
2nd – 3rd, 9th – 10th, 16th – 17th and 20th – 24th Dec 2017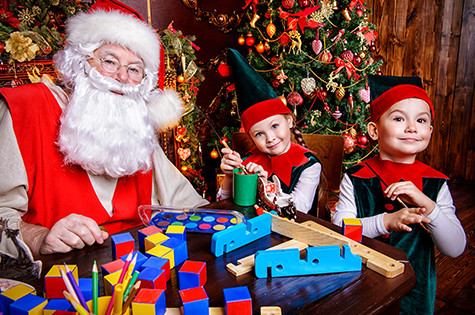 Pay Santa that all important visit amongst the dinosaurs which of course all dino lovers will adore. There will be lots of festive fun on offer which include making super cool festive plates, and of course don't forget you can explore this fantastic attraction! Find out more.
Santa Underground at the National Coal Mining Museum, West Yorkshire
25th – 26th Nov, 2nd – 3rd, 9th – 10th, 16th – 17th and 20th – 23rd Dec 2017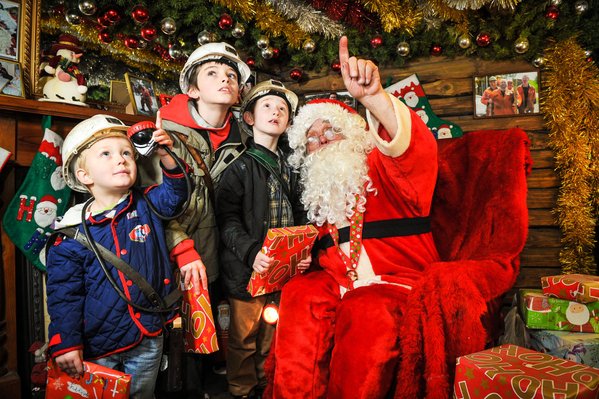 Santa is used to climbing down chimneys and now he wants you to visit him in his underground grotto! Put on a safety helmet and make your way underground, along a snowy walkway, ready to meet Santa in his special grotto! Find out more.
Santa's Grotto, Birches Valley Forest Centre, Staffordshire
Weekends from 25th Nov – 17th Dec, Late night 8th Dec 2017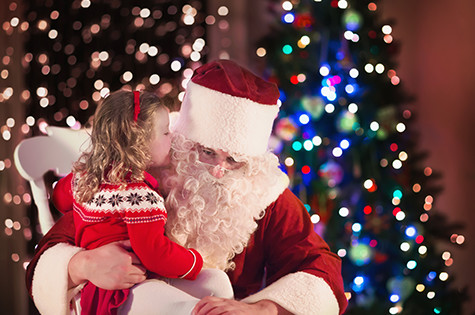 Meet Santa at his grotto which housed in a beautiful log cabin and find Santa's real reindeer! All children who visit Santa will get a real Christmas tree sapling to take home and plant, plus a small gift. Santa's grand arrival will take place at 10.30 am on Saturday 26th November. Find out more.
The Father Christmas Experience, Marsh Farm, Essex
Until 24th Dec 2017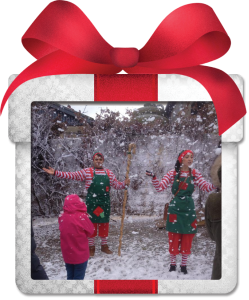 Be part of the magical Christmas experience at Marsh Farm! Start your journey by collecting a secret elf passport, then you will be guided by the cheeky elves to visit elf school, say hello to Rudolph the reindeer and to visit Mother Christmas's kitchen where children can decorate their own festive treat, before meeting the one and only Father Christmas! Find out more.
Christmas Nights, St Fagans Natural History Museum, Cardiff
 6th – 9th Dec 2017, 6-9pm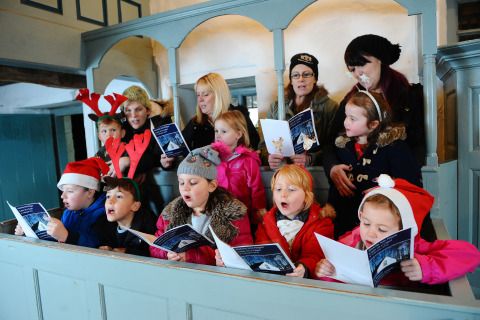 Come and meet Santa at St Fagans Natural History Museum! You can write your Christmas list at the Victorian Schoolhouse and post it at Wales' smallest post office, then make something special at our family friendly craft workshops! Find out more.
Santa Claus Tours, Millennium Stadium, Cardiff
7th – 24th Dec 2017
Take a tour of this stadium… with a bit of a difference! The 'Highlights' Tour takes you around the stadium where you will visit the press suite, dressing rooms, players' tunnel and pitch, collecting pieces of picture puzzle along to the way. When you have completed the puzzle you will discover the password to access Santa's grotto where you'll receive a fab gift! Find out more.
Santa's Grotto Experience, Blue Water, Kent
Until Christmas Eve 2017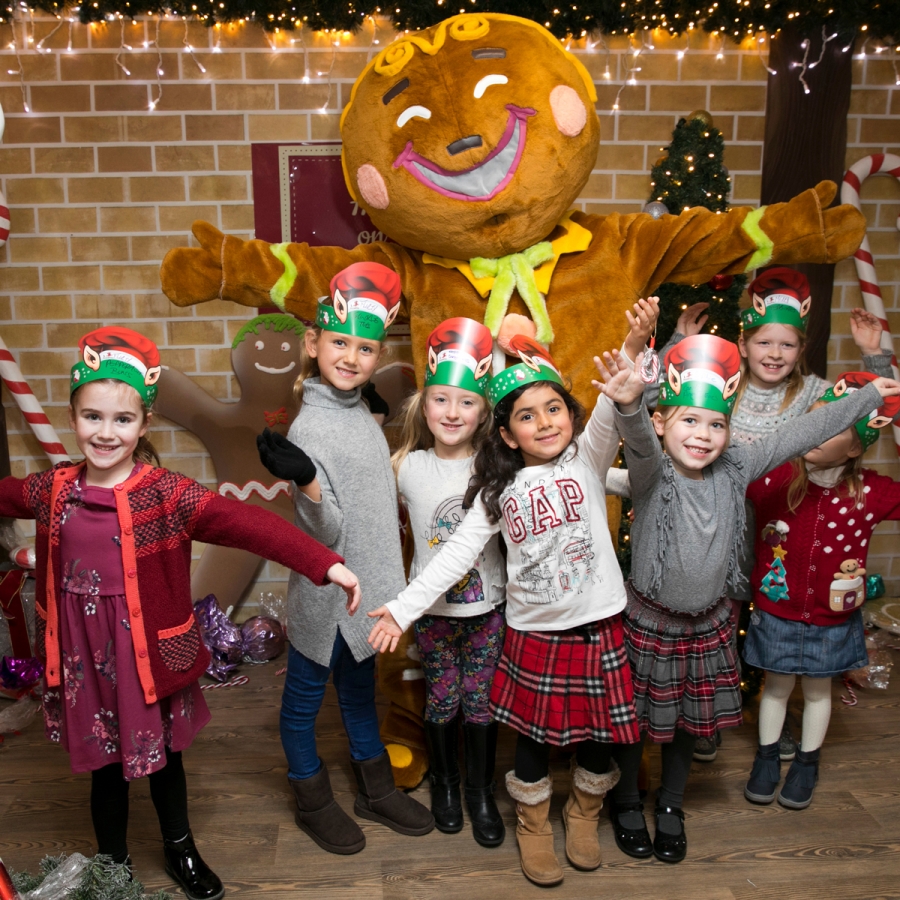 Children will be transformed into Santa's helpers by Bubbles the Elf using some Bluewater Christmas Magic, so they can team up with Bubbles in finding Santa's missing key. Not only the chance to enter Santa's workshop where toys come to life, the little ones will also have a chance to meet special guest Paddington before meeting Santa. Each child will get a special gift at the end of the visit. Find out more.
Christmas at Paulton's Park, Romsey, Hampshire
18th Nov 2017 – 23rd Dec 2017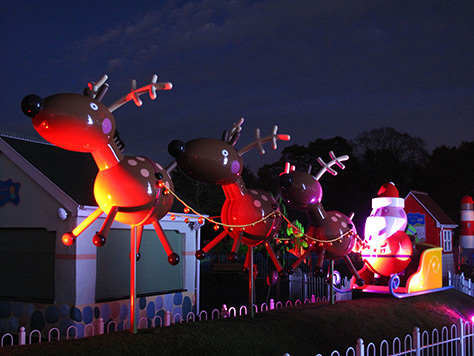 Travel through this winter wonderland on your way to meet Santa! Look out for some amazing animated characters and winter scenes as you dance along to some fantastically festive music. All children will receive a gift, with adults receiving hot punch and a festive treat! Find out more.
Santa's Grotto, Hyde Park Winter Wonderland, London
17th Nov 2017 – 1st Jan 2018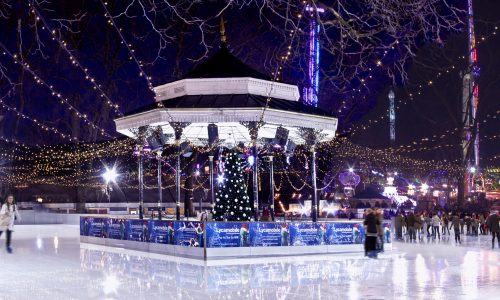 This magical day out for all of the family is an absolute must! With fairground rides, ice skating rinks, grottos and deliciously festive food, even the most grumpiest of humbugs will love Santa's Grotto at Hyde Park's Winter Wonderland… especially with free entry! Find out more.
What have you been up to? We'd really love to know! Someone else might love it, and really want to go! If you know of any more amazing places to meet Santa, you can shout all about it on whatever channel you choose!
Lets go on a Picniq! Follow us on Facebook, Twitter or tag us on Instagram using #PicniqUK! ❤️