Worried about how to entertain the kids this Autumn?
Trying to think of something they will find awesome?!
Why not try some of these great outdoor activities – they are enjoyable for everyone,
From a Seashore Safari to apple picking and a family fun run!
September & October are the perfect months to get outdoors with the family before winter really sets in (as long the as the rain holds off that is)! Below, we've listed our top 10 favourite outdoor activities to inspire some Autumn fun this season!
1.  Seashore Safari 🦀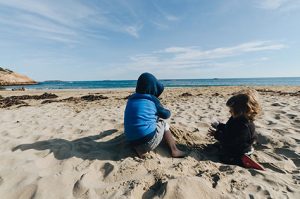 A trip to the seaside is always high on the list for a fun, family day out and there is no better time to explore the tideline and rock pools than Autumn! Plus, the Marine Conservation Society has created a Seashore Safari Guide, perfect for helping your little ones check off sea life they might find. Download their printable guide here.
2. Family Friendly Cycle Routes 🚴‍♀️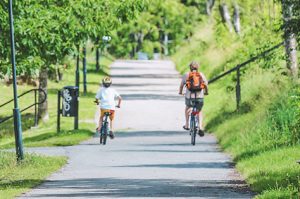 Not only is this a super fun outdoor activity, but it is also free (providing everyone has a bike of course)! Not to worry if you don't as you can now hire bikes and cycling equipment at lots of National Trust parks.  Cycling is a great way to explore the outdoors and with hundreds of National Trust family-friendly cycle routes across the UK, there is sure to be one not too far from your doorstep. Find out more here.
3. Fly a Kite 🪁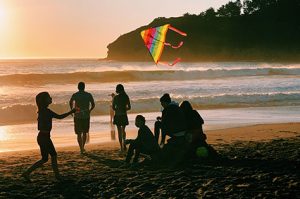 Kite flying is a super fun activity for the entire family to enjoy this half term! From the youngest to the oldest child and even adults too, we all relish the thrill of getting our kites in the air and watching them fly!
4. Go on a Colour Walk 🌈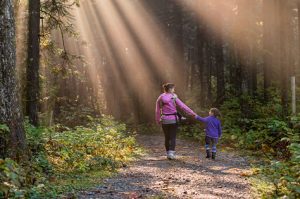 This activity is sure to keep your kids entertained for a few hours! Simply pick one colour, go outside and let your children go on a search for all the items they can find in that colour. A simple yet fun activity that will have them running around in no time.
5. Go Climbing 🧗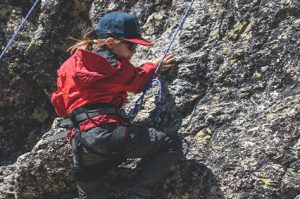 Learn the ropes together as a family this October half term and go outdoor climbing! There are many locations throughout the UK that offer family-friendly courses for a fun day out, from Rock UK at Whithaugh Park to Gritstone Adventure Activities and Gaia Adventures too. That's just to name a few!
6. Run, Run, Run with your Kids! 🏃‍♀️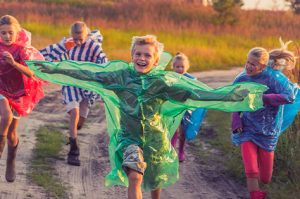 What better way to get outdoors with the family this half term then signing up for a family fun run! The perfect way to train together, challenge yourselves and have fun as part of a team. There is sure to be a 5k charity race near you, to find out more click here.
7.  Scavenger Hunt 🔍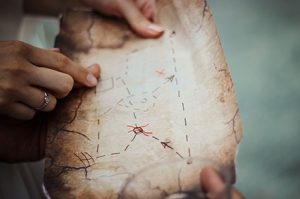 Scavenger hunts are one of our favourite outdoor autumn activities! – and it doesn't matter whether you do it whilst out on a wildlife walk or in your back garden. Simply print off the Picniq leaf hunt or create your own list and let the fun begin! How many different leaves do you reckon you will be able to find?!
8. Apple Picking Adventure 🍏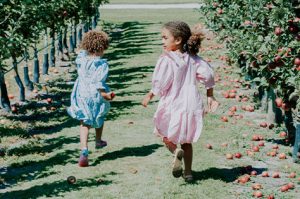 Another classic autumn tradition… apple picking! Get your little ones outdoors this half term and take them apple picking – they are sure to run around and let some steam off as they pick! For 7 perfect places to go apple picking across the UK, click here. Plus, it is also the best time for picking raspberries, pears, mulberries, quince, and sloes too. Which one will you pick? It is up to you!
9. Adventure Playground 🏞️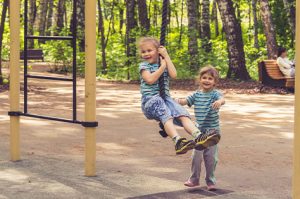 Don't underestimate the value of visiting a play park and playing some classic playground games! Spinning, climbing, swinging and sliding are just a few of the things little ones love to do when being let loose at an adventure playground. Plus, everyone can join in with a game of 'Tag', even the adults too!
10. Go Stargazing 🌠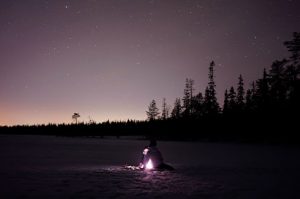 Wrap up warm one evening this half term and go stargazing! Autumn is great for stargazing, as it gets dark early but temperatures haven't plummeted yet.
What have you been up to lately? We'd really love to know Someone else might love it, and really want to go! If you've got ideas, suggestions or reviews, you can shout all about it on whatever channel you choose!
Let's go on a Picniq! Follow us on Facebook, Twitter or tag us on Instagram using #PicniqUK!