Thinking of things to do to keep the kids busy on a cloudy day,
These fun and educational books are a great way!
Science, maths, dinosaurs and plenty more topics too,
It's a great alternative to tv screens woohoo! 
1. Ada Twist's Big Project Book for Stellar Scientists 
The bestselling team behind Ada Twist Scientist, have developed a STEM project book based on the beloved character! Containing a mix of experiments and activities to carry out this activity book is perfect for all the budding mini scientists out there. Available to buy on Amazon for £8.70 here.
2. The Puzzle Activity Book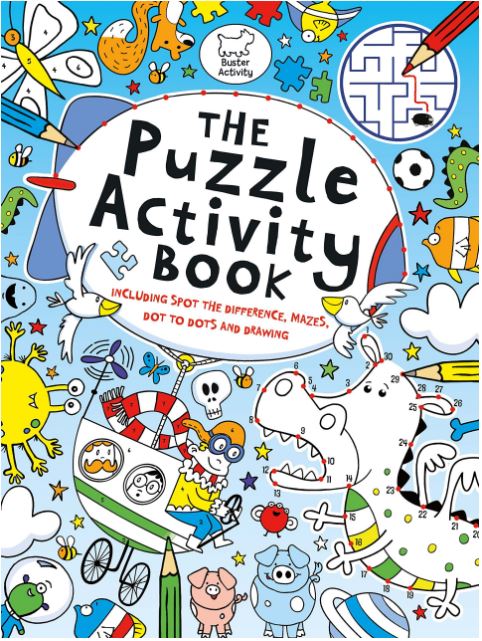 This Puzzle Activity Book is bursting with cool things to colour, brilliant puzzles and brain-boggling things to do! Filled with dot to dots, mazes, doodles, spot the difference, picture puzzles and so much more, this is the perfect book to test puzzle skills. Available to buy on Amazon for £5.98 here.
3. The Magical Unicorn Sparkly Sticker Activity Book
This super sweet activity book is great for young fans of these mythical creatures! Packed full with lots of fun matching games, mazes. colouring in, and so much more. Plus, with over 400 stickers children will love decorating these pages with lots of fun character. Available to buy on Amazon for JUST £2.99 here!!!
4. No Worries! Activity Book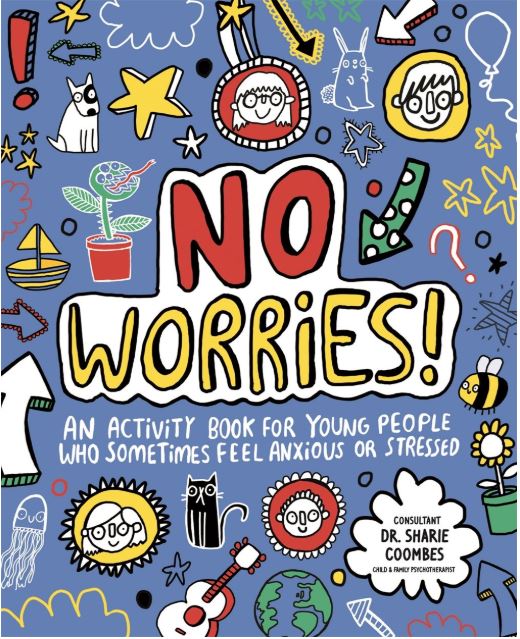 'No Worries!' is an interactive self-care activity book for children aged 7+ to colour and doodle their way to happiness, calm and confidence. The book encourages writing, colouring, doodling, drawing, all activities which are helping to combat negative feelings and tackle form of anxiety. Available to buy on Amazon for £5.69 here. 
5. Dinosaurium Activity Book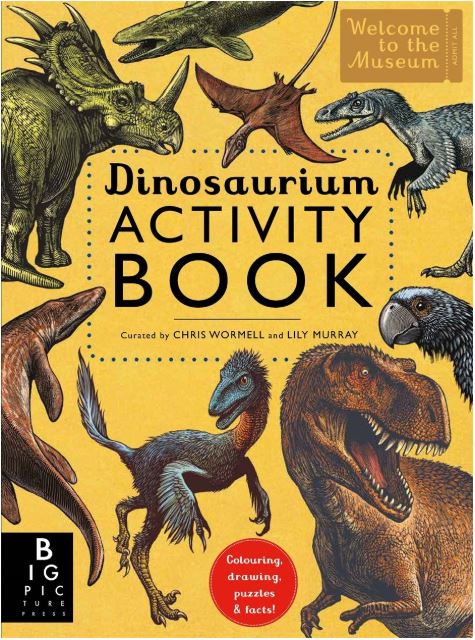 Following the incredible Dinosaurium, Chris Wormell has released an activity book which is just brilliant for all your little dinosaur lovers! This activity book is bursting with fascinating facts and puzzles as well as myriad activities encouraging kids to use their imaginations to draw, decorate and design on every pull out page. Available to buy on Amazon for £9.99 here.
6. 10-Minute Brain Games for Clever Kids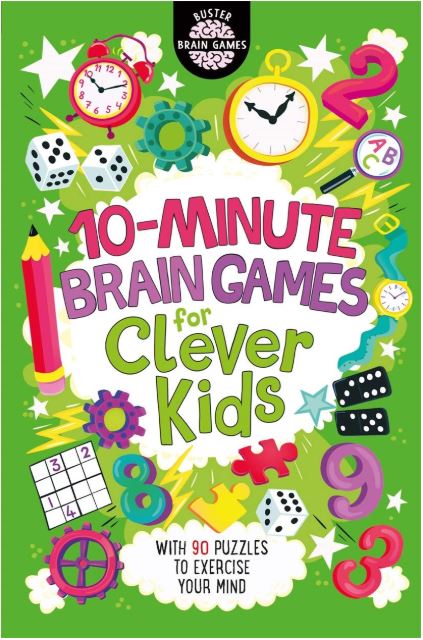 This activity booklet contains 90 brilliant ten-minute puzzles to help train young one's brains! Including memory tests with words, shapes and numbers, simple calculations, word squares, jumbled sentences and so much more. Encouraging your child to just do 1 of these 10-minute puzzles a day is brilliant and who knows they may become a super puzzle master one day. Available to buy on Amazon for JUST £2.00 here!!! 
7. Photo Adventures
Now, this is a genuinely original kids' activity book! + It may even get your teens away from their phones on social media for a while! This activity book was created by photographer Jan Von Hollenbun who presents ideas for taking funny, imaginative or mind-bending photos with a smartphone camera and household props. Available to buy on Amazon for £8.15 here.
8. Activity book for Minecrafters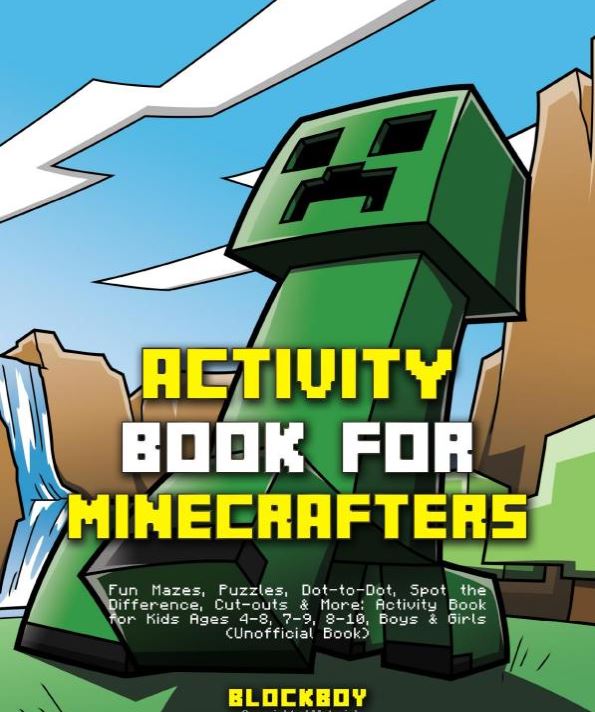 This Minecraft activity book is packed with lots of activities fantastic for both younger and older fans of Minecraft. From colouring, dot to dot, to spot the difference and crosswords there is lots of activity to keep kids busy and entertained. Available to buy on Amazon for £5.99 here. 
9. Where's Wally? Exciting Expedition: Search! Play! Create your Own Stories!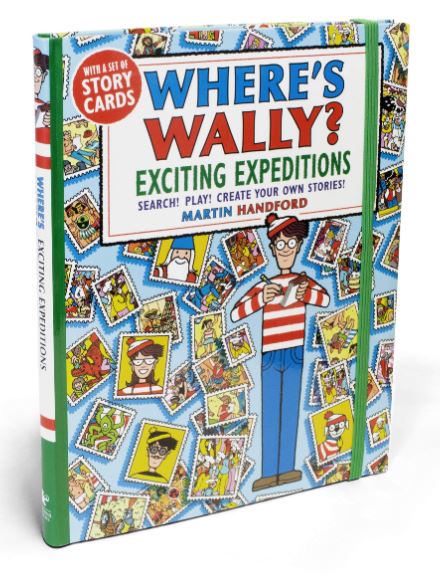 This terrific Where's Wally? activity book is full of searches, games and creative activities to keep your little ones busy! Plus, don't forget to search for Wally – who is hiding in every scene. This search and find book also comes with a bonus sensational story card game. Available to buy on Amazon for £6.50 here.
10. Maze Book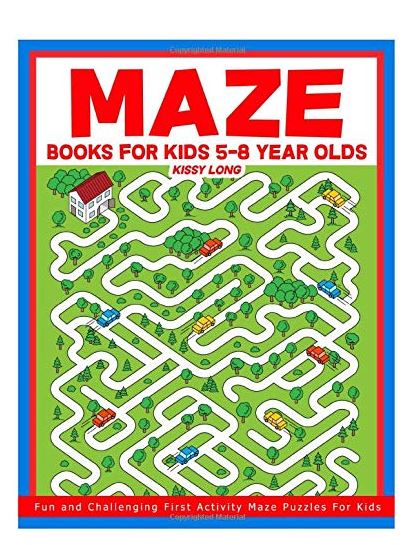 Do your kids love solving puzzles and mazes? This activity book is packed full of fun and challenging maze puddles for kids to have a go at! Plus, it's a great way to get your little ones practising with a pencil too. Available to buy on Amazon for £6.96 here. 
What have you been up to? We'd really love to know! Someone else might love it, and really want to go! If you've got ideas, suggestions or reviews, you can shout all about it on whatever channel you choose!
Follow us on Facebook, Twitter or tag us on Instagram using #PicniqUK! ❤️