Finding Dory has made a splash this week and if your little fins are just as excited as I am, why not throw an unforgettable Find Dory themed summer party ? I've put together a handy list of amazing items and ideas to make to make it a party that even Dory will remember!
Invitations and Decorations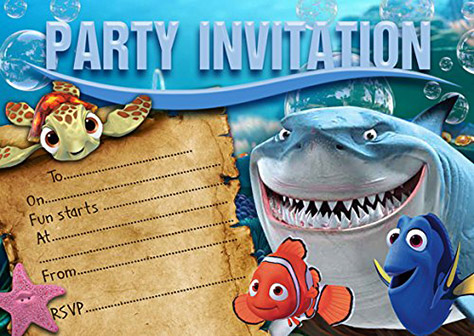 These cute Finding Dory invites are perfect for sending out to your little finned friends and family. Simply download, print and send! Buy here.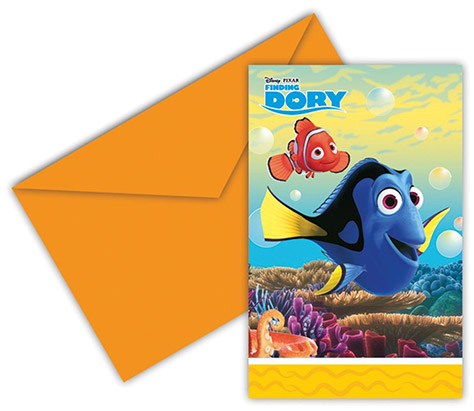 Or if you'd rather have the hard work done for you, these bright and colourful invite cards are the perfect alternative and come with a matching envelope! Buy here.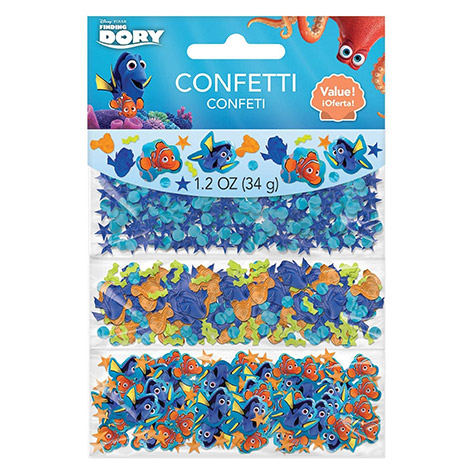 This confetti with a twist is perfect for sprinkling over tables (which will no doubt end up everywhere else too!) and will add the finishing touch to your Finding Dory decorations! Buy here.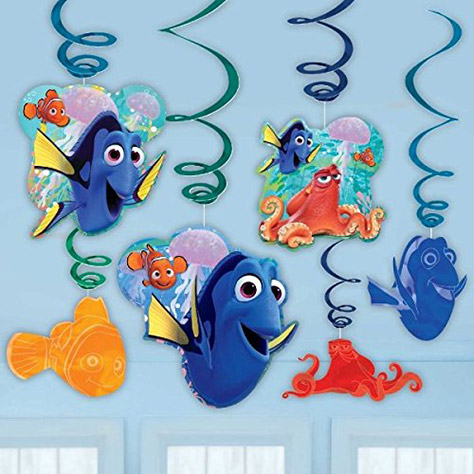 These cute and colourful hanging swirl decorations, which feature some of your favourite characters from the film, will turn any room or garden into your very own Finding Dory underwater world! Buy here.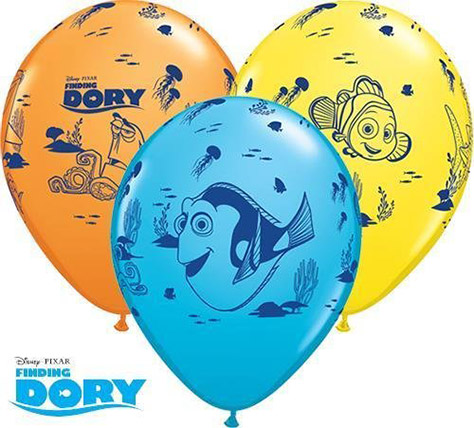 No party is complete without lots of colourful balloons! These Finding Dory themed ones will be a great touch to your summer party decor… Buy here.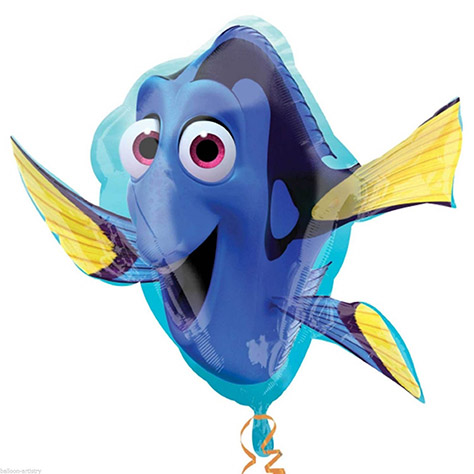 … And of course, no Finding Dory party would be complete without Dory herself! Buy here.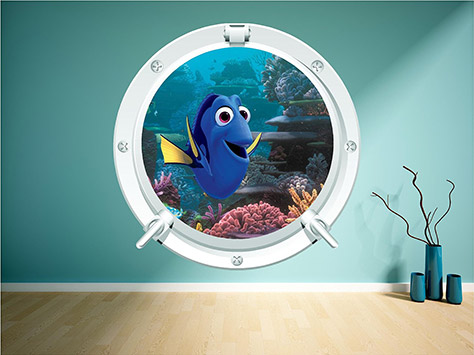 This simple yet effective wall sticker is great for making any room resemble a submarine, where you can gaze out into Dory's underwater world! Buy here.
Sweet Treats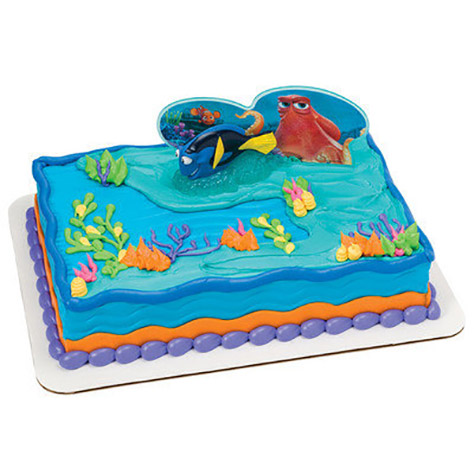 If your Finding Dory party is for a special occasion (although, really, who needs an excuse for cake?) then these character figurine toppers are perfect for creating your own sea scenes! Buy here.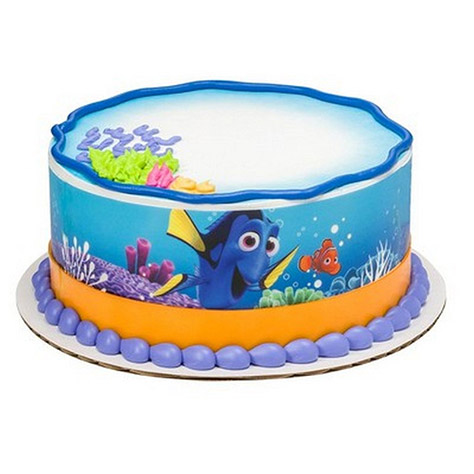 Or if you're taking a simpler approach (or forever running short on time… like me!) then this cake ribbon does all of the hard work for you… and looks great too! Buy here.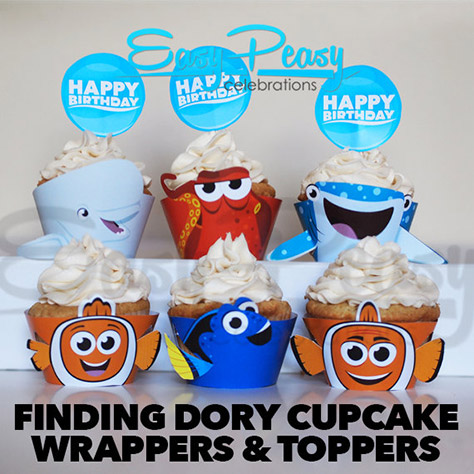 If you've whipped up a batch of cupcakes, but aren't sure how to decorate them, these case wrappers and toppers look fab… and require minimal effort! Buy here.
Food and Drink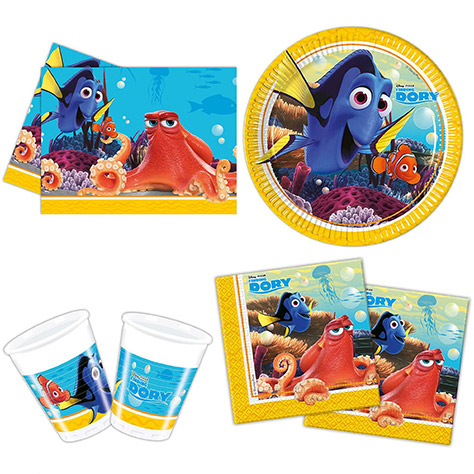 This Finding Dory food and drink pack, which includes paper plates, cups, napkins and a table cover, covers all of your bases and adds to the Finding Dory themed fun! Buy here.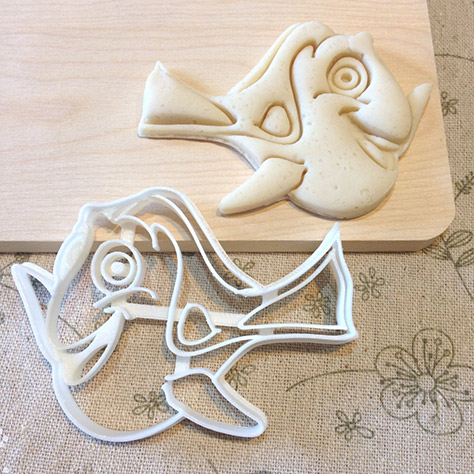 Make up some yummy and cute Dory cookies, or pick up a few for your little ones to make their own Plasticine or salt dough creations to decorate! Buy here. 
Party Bags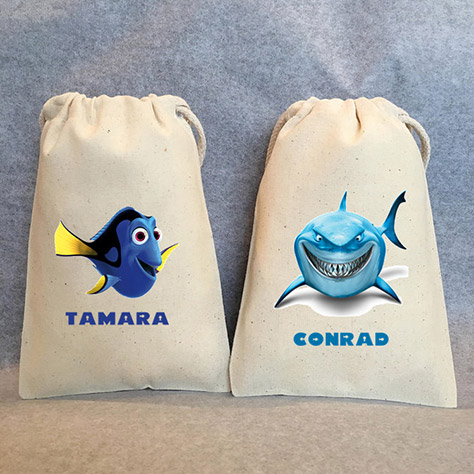 Try these party bags with a personalised twist! Not only are these canvas bags super cute, they'll also be great for using after the party fun stops! Perfect for taking down to the beach with all of your seaside essentials and more! Buy here.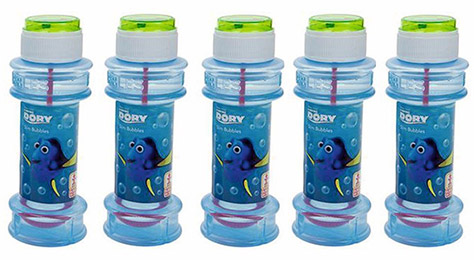 Everyone knows that bubbles are a party bag necessity! These Finding Dory themed ones will make a great little gift for your little party-goers. Buy here.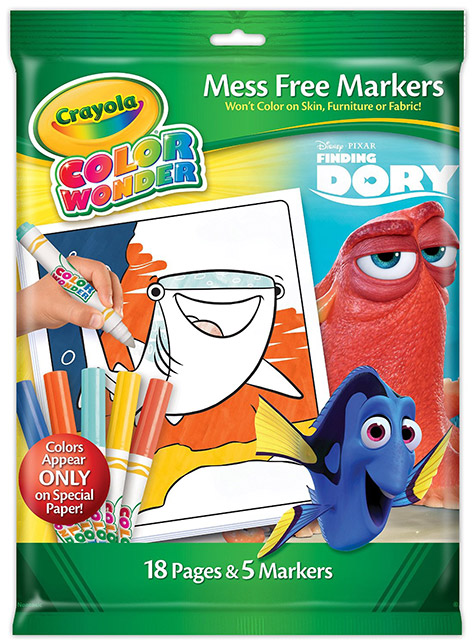 This creative (and mess free!) activity is perfect for occupying little ones with some colouring in fun. Better yet, these fab pens won't draw on skin, furniture or fabric! Buy here.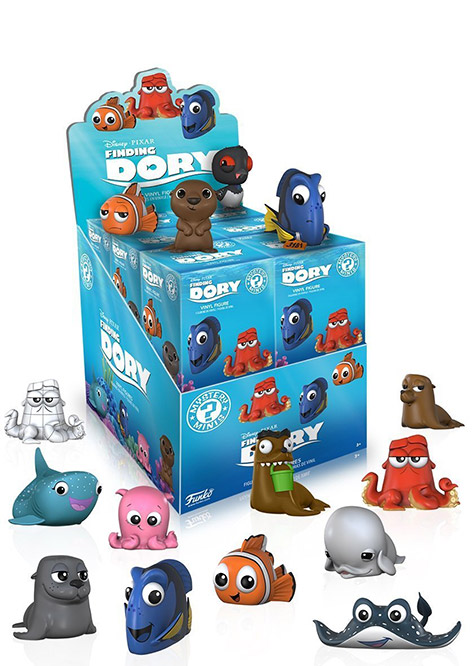 Give your party guests one of these cute Finding Dory companions to take home in their lovely party bags. There's lots to collect! Buy here.
Clothing and Costumes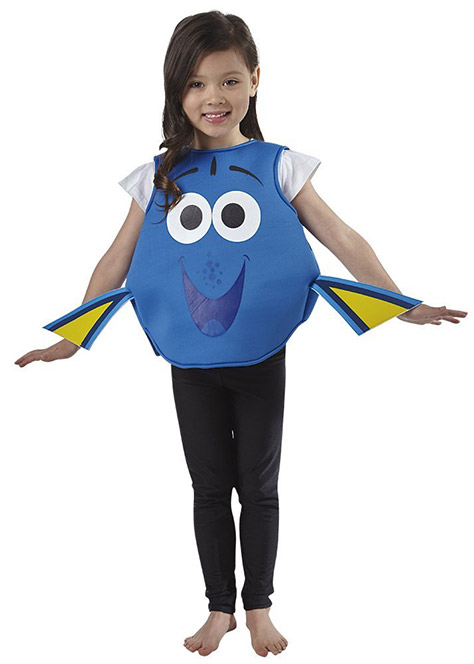 This cute Finding Dory tabard is a fab for your little Dory's who want to be their favourite character for the day! Buy here.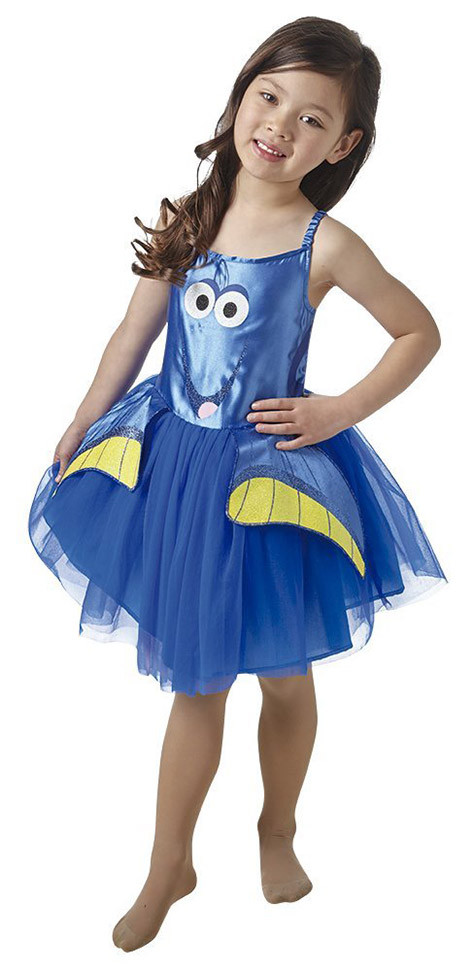 … Or for something a little more glitzy, this adorable Finding Dory tutu dress is sure to be winner with little fins! Buy here.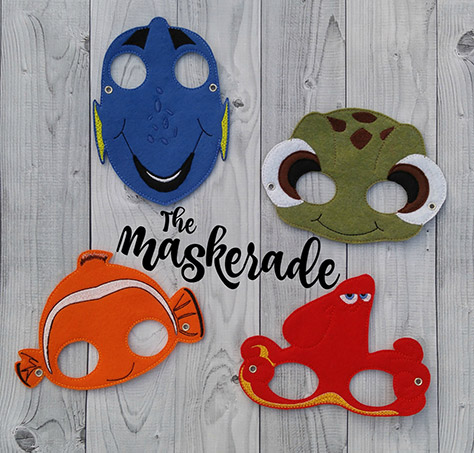 Pick up these cute felt themed masks just in case little (or big!) fish forget to bring along a costume! Buy here. 
Party Games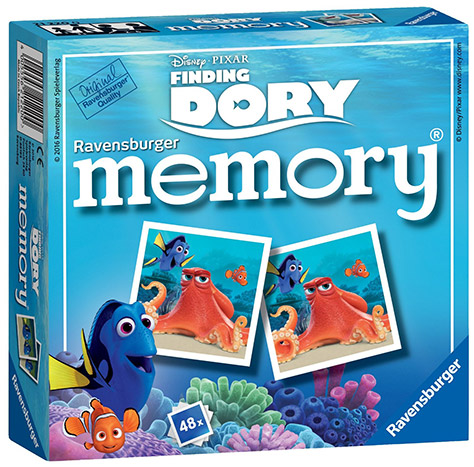 This Finding Dory snap game is great for some competitive individual or team fun… even if your memory is as bad as Dory's! Great for playing on a comfy picnic blanket in your garden. Buy here.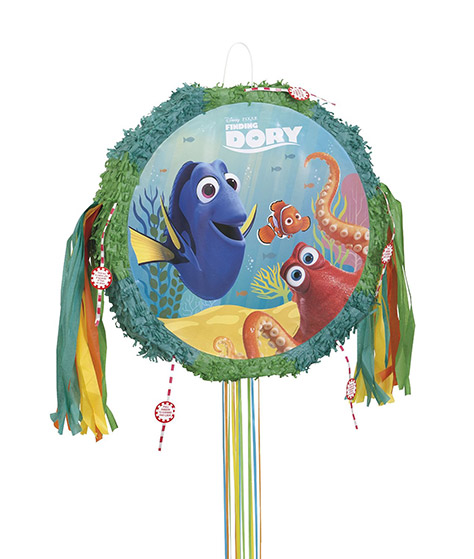 Pinatas are the perfect summer time party game! Tie this Finding Dory themed one to a tree outside (or inside weather and space depending!) and have lots of fun trying your hand at winning some yummy sweet treats! Buy here.
Have you got any fab Finding Dory party themed ideas that we've missed? Let us know! Don't forget to send us your Finding Dory snaps on our Facebook, Twitter and Instagram!