If you are looking for an action packed day out this half term then head to Puzzlewood in the Forest of Dean. You will find a mystical and atmospheric woodland to wander through full of unusual tree and rock formations, plus lots of fun activities for children to enjoy and this half term…….the witches have landed!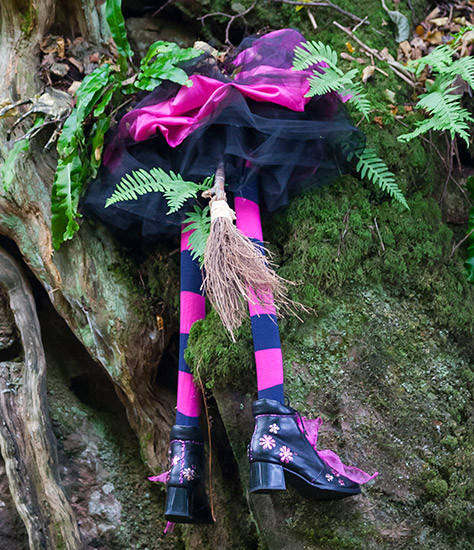 Look out!! Colourful and mischievous witches have crashed their broomsticks in this magical forest! Between 26th October-1st November 2015, search the woods to see if you can find them all! When you do be sure to look very carefully, as each one is a different colour. Enter the colours into the puzzle and work out the name of the cheekiest witch! Once you have the name head to the cafe to claim a treat!
During half term you can also enjoy all the usual Puzzlewood fun. Children will love the willow maze, playground animals and racing track and you can grab a cuppa or something tasty to eat in the cafe!
The Witch Hunt event starts on Monday the 26th October and lasts until Sunday the 1st November. 10am to 3.30pm last entry. £23 for a family ticket (2+2) and £1.50 per Halloween trail. More Info: puzzlewood.net
Save £2 on a family ticket to Puzzlewood and £'s at lots of other attractions when you purchase a 'Days Out Card' . More Info Here!