Here are some of the best Olympic books for kids to read,
That teach Olympic athletes grit, spirit and speed!
For under 5's, 5-8 years and 8+ too,
Get the kids excited for the Winter Olympics, woohoo! 
Under 5's
I Spy Winter Olympic Games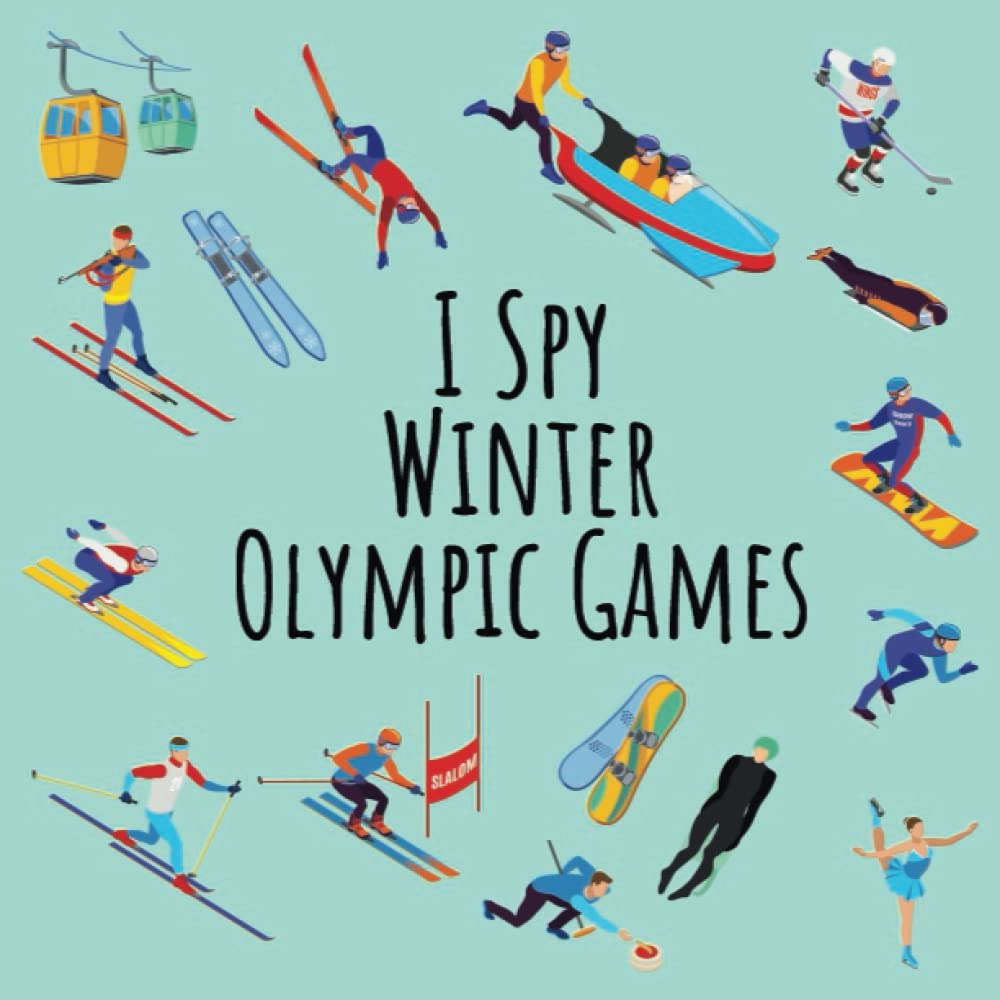 If you are looking for a fun book to teach your little one all about the Winter Olympics then this is perfect as it is packed full with fun age-appropriate graphics and pictures! Plus, it's a brilliant book for helping with your child's memory, reading skills and shape recognition. Available to buy here!
Snowman Paul at the Winter Olympics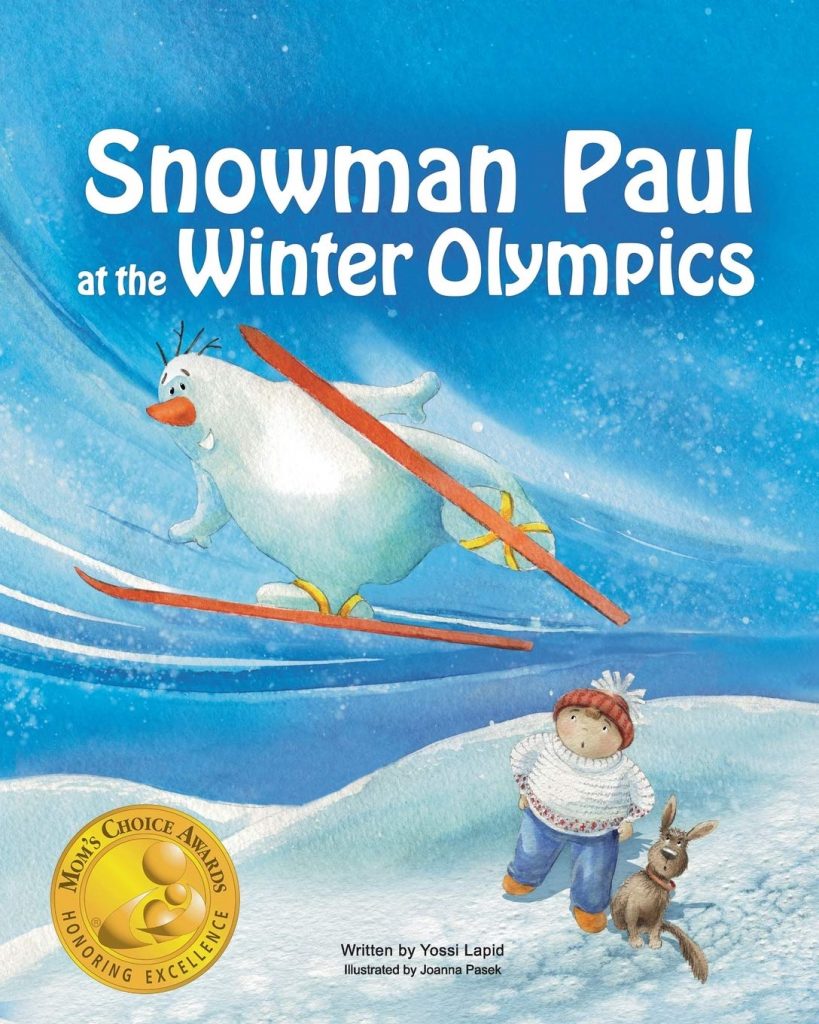 This brilliant humorous picture book teaches little ones the valuable lesson of hard work, fair competition and telling the truth! The story follows Snowman Paul and his want to win a gold medal at the Winter Games. Available to buy here!
Snowy Sports: Ready, Set, Play!
Amazon, £10.59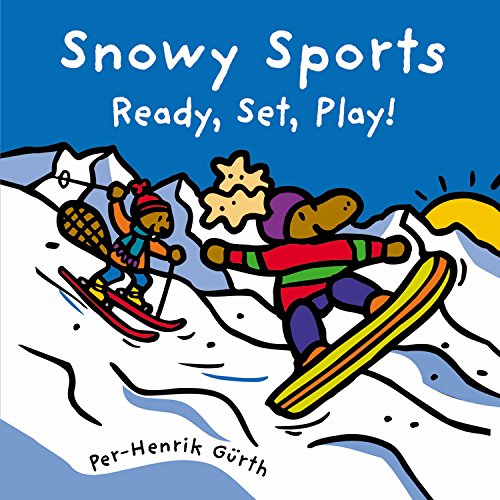 This book is a great introduction to a variety of winter Olympic sports for little ones! Each page has a bold and cheerful illustration of a piece of winter clothing that makes up a complete cold-weather outfit by book's end. Available to buy here!
5-8 years
Learning to Ski with Mr. Magee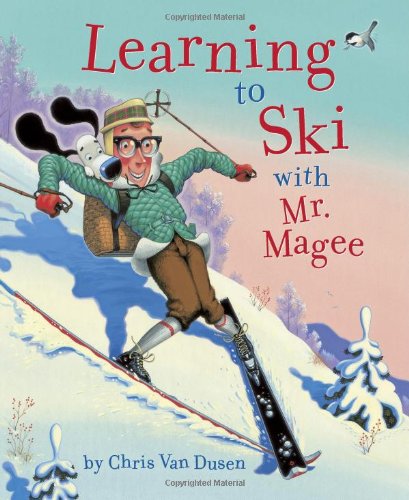 This author has written many fantastic books for kids, but this one is a firm favourite in which Mr Magee and his little dog Dee have  yet another silly and unexpected adventure. This brilliant rhyming book included lovely illustrations which will definitely make your little one chuckle. Available to buy here!
A is for Axel: An Ice Skating Alphabet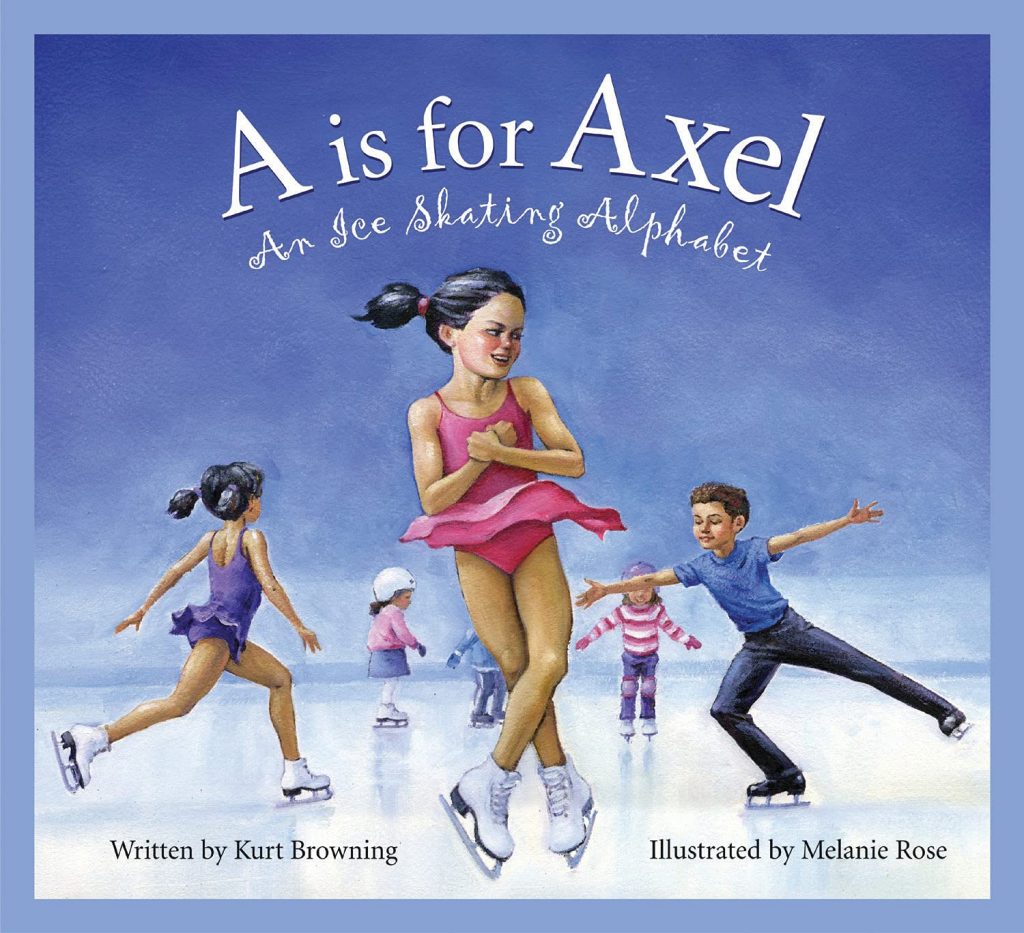 Join four-time world champion figure skater Kurt Browning as he glides and dances through the alphabet, explaining the history, techniques and memorable moments of the sport! A fantastic book for a young aspiring ice skater. Available to buy here!
8+
What are the Winter Olympics?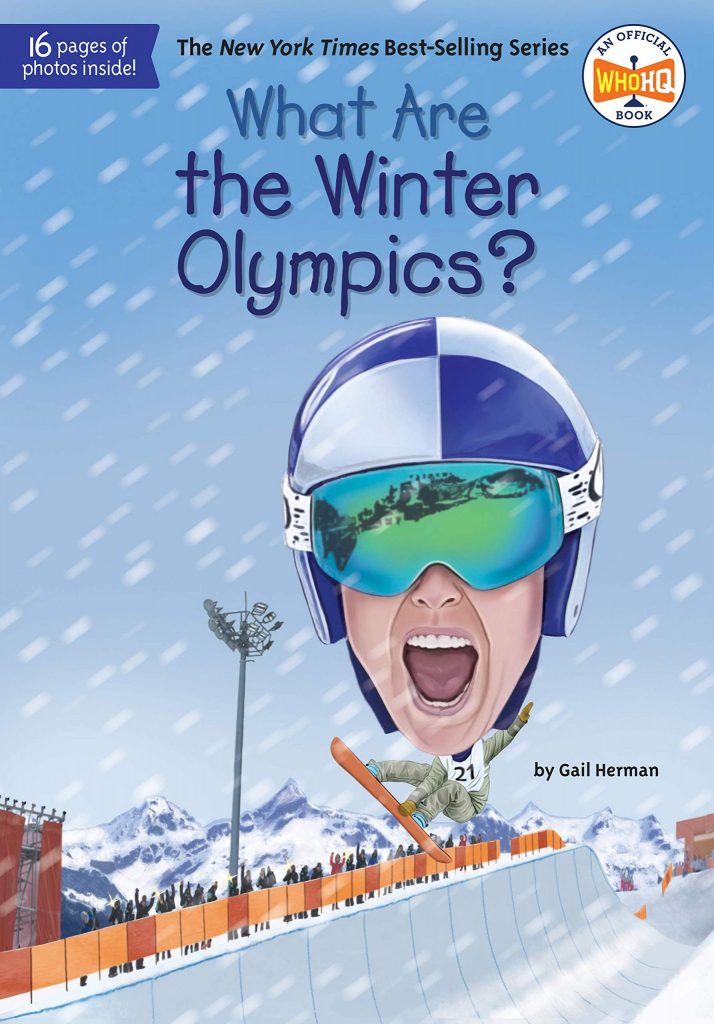 This book will you teach you all about how the Winter Olympic Games became a worldwide phenomenal event watched by millions! This wonderful read includes the highs such as the 1980 US hockey team's unexpected gold medal grab, as well as the lows, including the Tonya Harding-Nancy Kerrigan figure-skating scandal in 1994. Available to buy here!
Sports Legends: 50 Inspiring people to help you reach the top of your game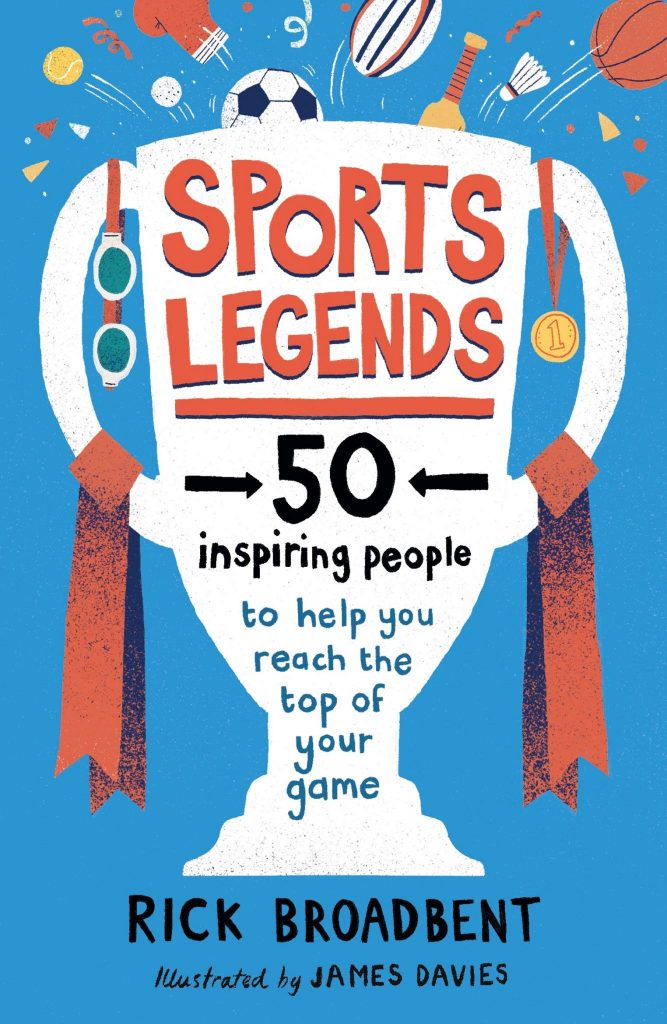 In this gripping collection of 50 true stories, award-winning journalist Rick Broadbent, shares the most exciting and jaw-dropping accounts of success, failure, injury and bravery in sport in this fantastic book! This book is perfect for young sports fan who enjoying reading about their favourite sporting heroes… Lionel Messi, Usain Bolt and Serena Williams. Available to buy here!
The Boys in the Boat (young readers adaption)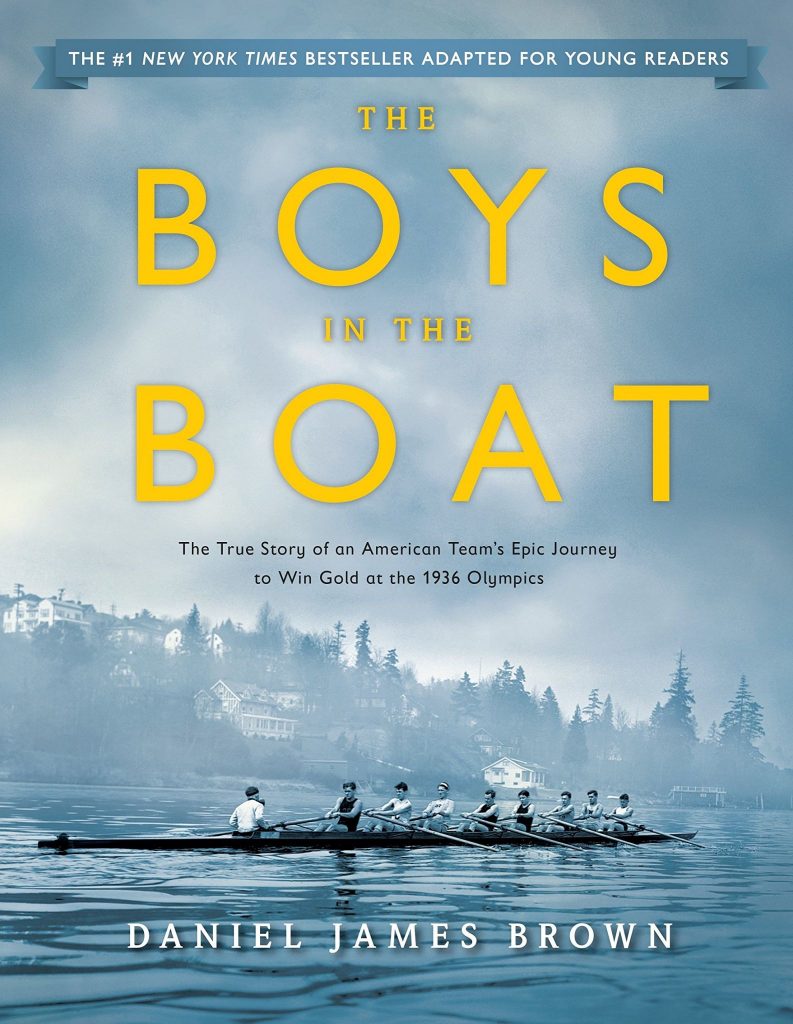 For older children seeking an inspiring true story or a greats sports tale, this book is perfect! For readers of Unbroken, out of the depths of the Great Depression comes the astonishing tale of nine working-class boys from the American West who at the 1936 Olympics showed the world what true grit really meant. A brilliant book which has been adapted for young readers making it suitable children ages aged 10 and above. Available to buy here!
What have you been up to? We'd really love to know! Someone else might love it, and really want to go! If you've got ideas, suggestions or reviews, you can shout all about it on whatever channel you choose!
Let's go on a Picniq! Follow us on Facebook, Twitter or tag us on Instagram using #PicniqUK! ❤️