Let's go on a fun walk in the great outdoors,
We've put together this scavenger hunt to help you explore!
Keep your eyes peeled for birds, bicycles and a tall tree,
You may be surprised, who knows what you will see!
If you're looking for something fun to do today cost-free, then print off this fun scavenger hunt and head out on a walk to your local park, field, or any open area! Give a copy to each child and a pen too, and get them to tick off each item as they see it. – This is a great way to get the kids out in the fresh air and make that afternoon walk a bit more exciting!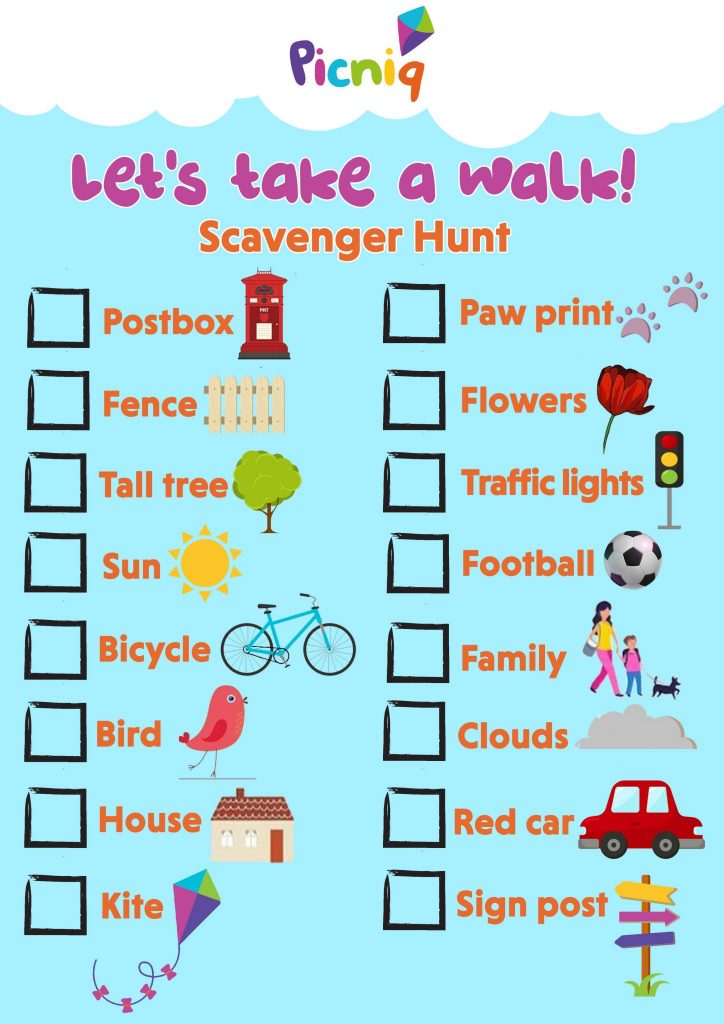 Do you have any creative cake recipes?  We'd really love to know! Someone else might love it, and really want to give them a go! If you've got ideas, suggestions or reviews, you can shout all about it on whatever channel you choose!
Let's go on a Picniq! Follow us on Facebook, Twitter or tag us on Instagram using #PicniqUK! ❤️