Let's go on a dinosaur adventure, what fun!
A great day out for everyone!
From museums to theme parks and much more,
You won't run out of dinosaurs to explore!
Roarr! Dinosaur Adventure, Lenwade, Norwich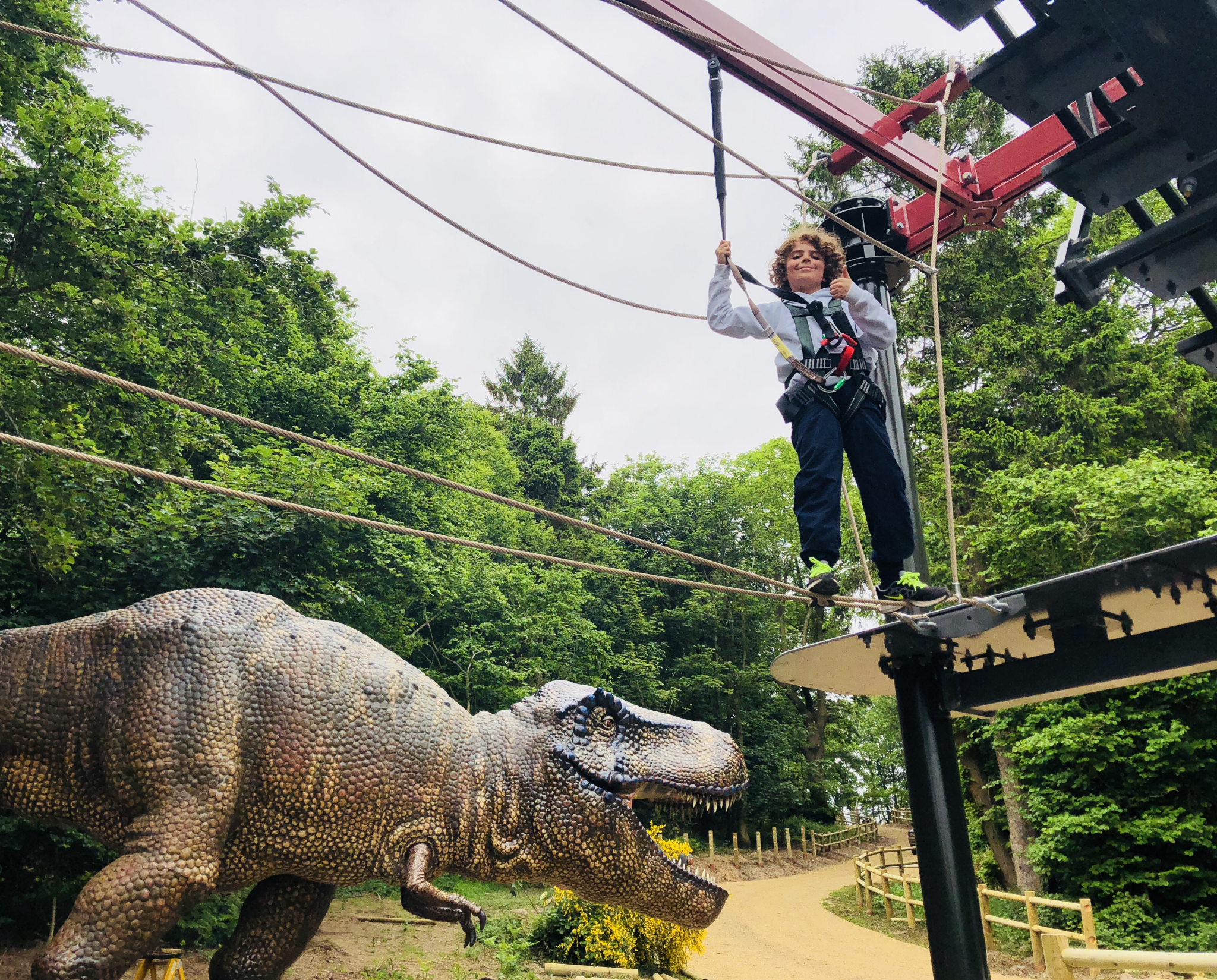 Head to Lenwade, Norwich, for a Jurassic adventure! There are so many exciting attractions at this dinosaur adventure park, including a Secret Animal Garden, Neanderthal Walk, Dinosaur Trail, a huge Adventure Play Area. Little ones will love exploring Norfolk's biggest indoor play area, Dinomite, too! Drive quads and jeeps in the Stone Age Road Race, or hunt for fossils at X-tinction. There's plenty for intrepid dino hunters of all ages to explore! This Summer, Jump on board the DinoBus! The park has also just launched a FREE shuttle bus service which will offer two return journeys every day from Norwich city Centre!  Book now.
All Things Wild, Evesham, Worcestershire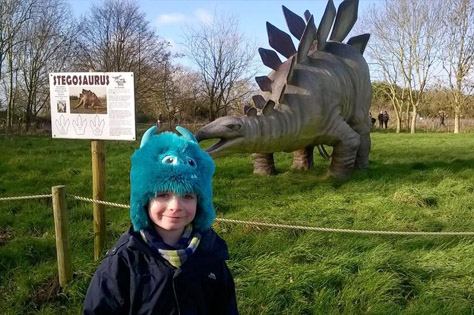 You and your kids can go wild at All Things Wild! There are loads of amazing animals, such as ducks, deer, guinea pigs, geckos, snakes, lizards, alpacas, llamas, sheep and many more! There is also a pedal go-kart track, life-sized dinosaurs and a wonderful children's play area for the kids to run riot in! Find out more.
Combe Martin Wildlife & Dinosaur Park, Ilfracombe, Devon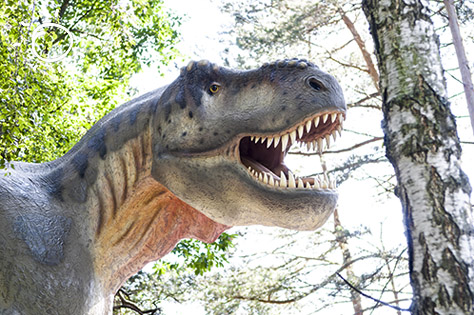 With the help of animatronics, be propelled to the prehistoric age with fantastic life-sized dinosaurs. The Megalosaurs, Dilophosaurs and Velociraptors movements are powered by compressed air, delivered via hidden underground pipes. It's not just animatronics on show, check out the meerkats, owls and mighty lions, amongst many more! Other attractions include the Earthquake Canyon Train Ride, Tomb of the Pharaohs & Tropical House. Find out more.
Paradise Wildlife Park, Broxbourne, Hertfordshire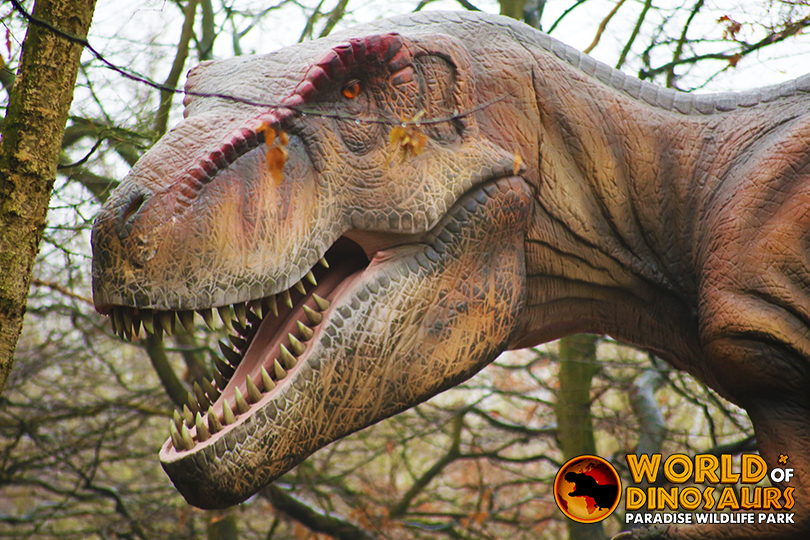 A favourite with lots of our Picniq-ers, there's a great selection of dinosaurs here. From the ankylosaurus to the velociraptor, Jurassic explorers will have a fantastic time here! You can also get up close and personal with wild animals including lions, tigers, snow leopards, cheetah and zebras. Find out more.
West Midland Safari and Leisure Park, Kidderminster, Worcestershire

Little dinos will LOVE the amazing Land of the Living Dinosaurs! Come and see the UK's largest collection of animatronic dinosaurs to learn all about these fascinating creatures. You'll get to learn all about the Permian, Triassic, Jurassic and the Cretaceous periods…making this not just a fun day out, but educational too! There's also an adventure theme park and safari drive-through too! Find out more.
The Lost Kingdom at Paultons Park, Romsey, Hampshire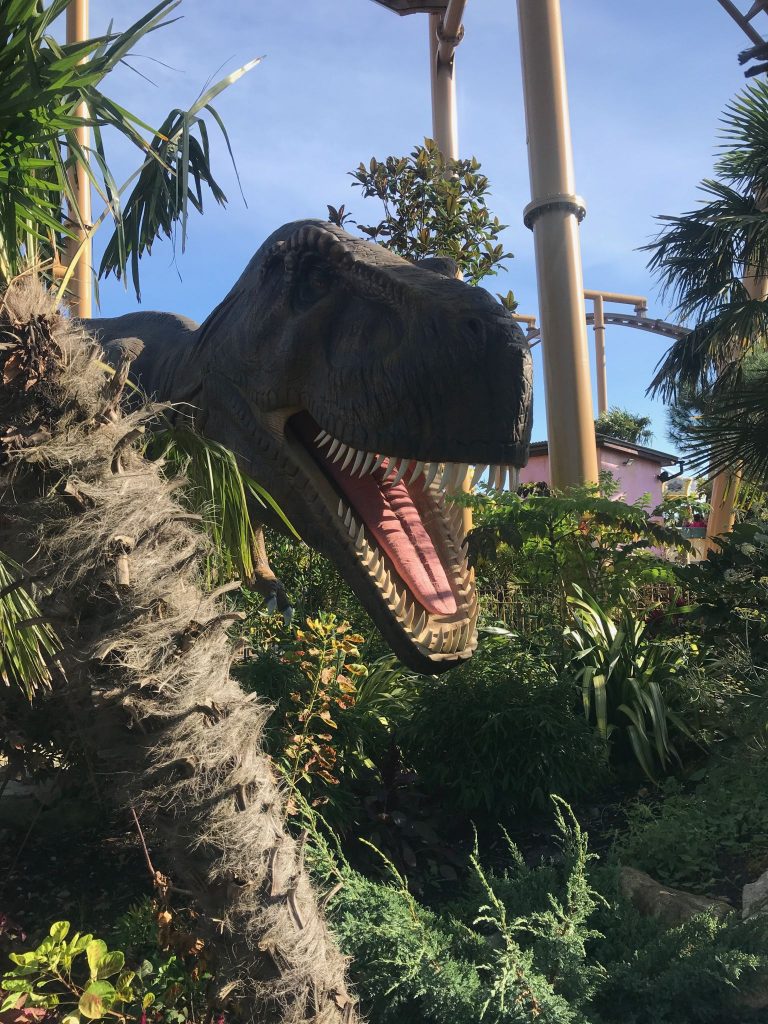 Brand new to Paultons Park, The Lost Kingdom is a Jurassic adventure full of realistic dinosaurs in all shapes and sizes! You can even get up close to a 'living' animatronic dinosaur! There are also two exhilarating roller coasters, a dinosaur adventure play area where you can dig for fossils, and a 4×4 jeep safari dinosaur expedition! Find out more.

Torquay's Dinosaur World, Torquay, Devon
With lots of hands-on exhibits for you to touch (are you brave enough to grab the Triceratops by the horns?!) plus full-sized and scale models of dinosaurs, this is a great place to learn about these prehistoric creatures and see incredible fossils. Find out more.
The Dinosaur Park, Tenby, Wales
Follow the trail and spot over 30 dinosaurs waiting for you – be sure to tiptoe past the spitting Dilosophaur or you might get wet! The Information Centre is the place to learn some interesting dino facts plus you can also explore the indoor and outdoor adventure play areas. New for 2019 is the Virtual Reality Shack, a dinosaur-themed toddlers' playground and Alan, the brachiosaur!  Find out more.
Dino Park, Dumfries
Step back 150 million years and discover the giants who roamed the earth. Take a trip through the Dino Mine, dig for fossils, have fun on the bouncy dinosaur, explore the tree house and much more! You'll find all your favourite Jurassic characters, from the velociraptor and triceratops to the fearsome T-Rex. Find out more.
Great North Museum: Hancock, Newcastle upon Tyne
Following his visits to Dorchester, Birmingham, Belfast and Glasgow, the Natural History Museum's famous dinosaur, Dippy the Diplodocus, has arrived in Newcastle. Dippy lived in London for over 100 years but now he's on an adventure around the UK's best family museums. Unveiled to the British public in 1905, Dippy was cast from the type specimen found in America. The full skeleton is 21.3 metres long, 4.3 metres wide and 4.25 metres high. Enjoy a day out with Dippy and get inspired about the natural world! Find out more here.
The Dinosaur Museum, Dorchester, Dorset
Britain's original and award-winning attraction, The Dinosaur Museum is a great day out for all the family! Discover real fossils, dinosaur bones and life-size models at this hands-on museum. Are your little ones brave enough to touch the T-Rex?! Find out more.
Dinosaurland Fossil Museum, Lyme Regis, Dorset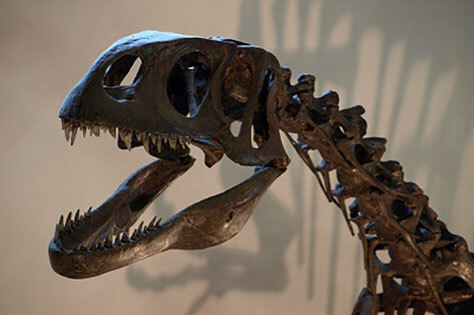 This museum is run by Palaeontologist Steve Davies and is a private collection. The museum contains over 10,000 specimens including some of the best fossils to be found on display. Top off your visit with a walk along the beach at Lyme Regis which is a fantastic place for children to search for fossils to take home! Find out more.
Dinostar, Hull, Humberside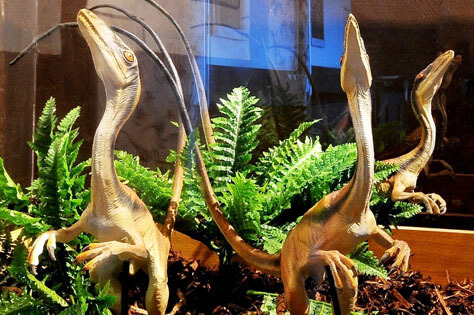 Kids will love this extremely hands-on museum where they will be able to touch dinosaur bones! Don't miss the unique dinosaur sound box and the Tyrannosaurus rex skull as well as dinosaurs you can even smell! Find out more.

Oxford University Museum of Natural History, Oxford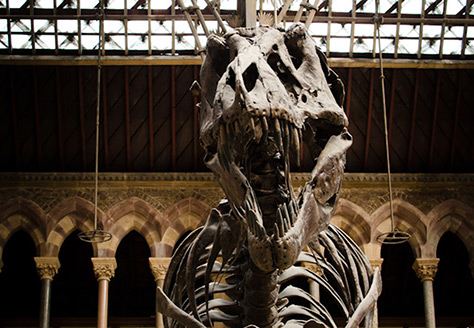 The footprints on the front lawn hint to what you may find inside….a fantastic display of dinosaurs, including species from the UK and across the world! Even better – there is no entry charge so it's free to wander around at your own leisure! Find out more.
The Natural History Museum, London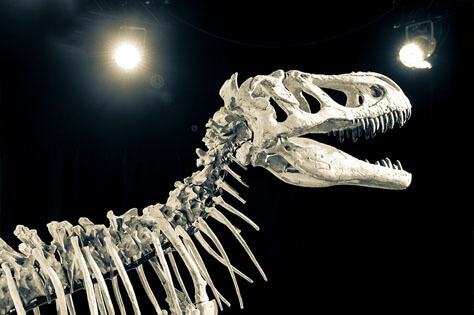 This free museum is definitely worth a visit either if you live in London, or are visiting! Don't miss the 'Red Zone' where you will learn about the history of the Earth and discover dinosaur footprints, fossils, life-sized models and much more! Find out more.
Manchester Museum, Manchester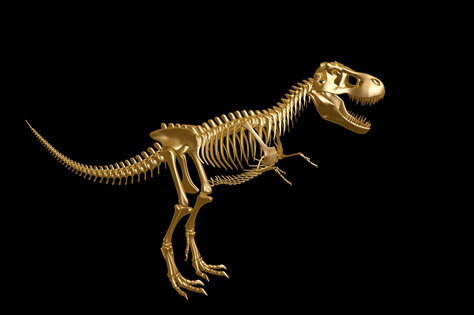 Spot the terrific dinosaur Stan, the T-Rex plus a large collection of fantastic fossils all on display in the Fossils Gallery. Manchester Museum is also launching its new hello future project, aiming to develop and transform the museum bringing more wonder and inspiration to its visitors. Find out more.
Dinosaur Isle, Sandown, Isle of Wight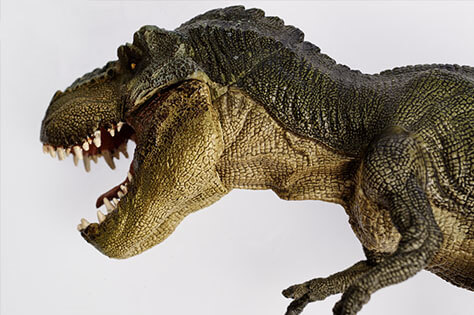 An interactive museum where children can learn about these creatures from the past, featuring bones and fossils from the local area and beyond. Find out more.
National Museum Cardiff, Wales
Learn about the evolution of Wales, with rocks, fossils, bones and skeletons to amaze you, plus impressive dinosaur footprints…all with free entry! Find out more.
Do you know roar-some places to see Dinosaurs?  We'd really love to know! Someone else might love it, and really want to give it go! If you've got ideas, suggestions or reviews, you can shout all about it on whatever channel you choose!
Let's go on a Picniq! Follow us on Facebook, Twitter or tag us on Instagram using #PicniqUK! ❤️