What to do in November this year?
It's getting dark outside and leaves are falling fast,
There are torches and candles, lanterns and LEDs,
Shining so bright and mesmerising!
We are well into the year, with only two months remaining in 2023! If you want to find some awesome events near you, this is the blog for you. We've got events from across the UK, so your November 2023 will be a brilliant one.
KidZania 'Fight your Fears Trail'
12th October – 5th November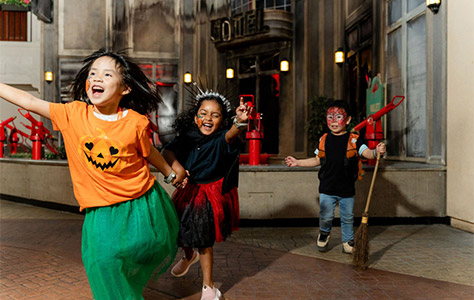 KidZania have created a brilliant way of approaching this spooky season. They want to focus on overcoming real fears through realistic role-play, so that young adventurers can get a taste of real-world while facing fears such as stage fright, public speaking, fear of doctors and the fear of flying. Kids can take part in confidence-building activities that ignite a real sense of achievement. Isn't that just lovely! Find out more here.
Bonfire Night
4th- 5th November (various locations)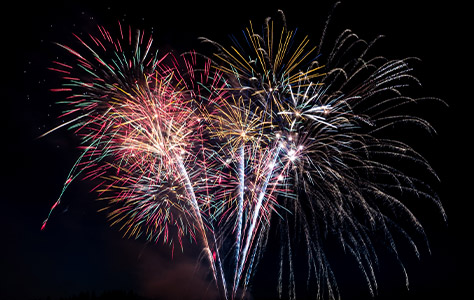 If you're looking for a firework display near you, then you need to check out this phenomenal blog! We've outlined many of the best events across the UK, no matter where you're located you're bound to find something awesome near you. Find an event near you here.
Chaos Karts
Manchester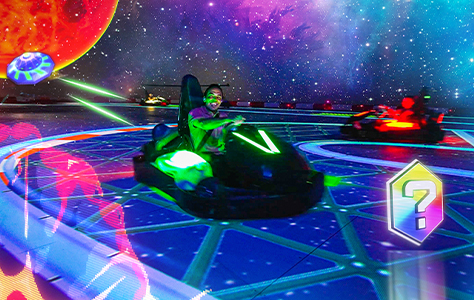 Chaos Karts landed earlier in 2023. This intergalactic, virtual driving experience, will make you feel as if you are in a real life Mario Kart adventure! Not only do you drive across changing terrains, but you can collect power-ups and shoot out virtual weapons, in your mission to get to the top of the scoreboard. If you want to try Chaos Karts in November you can book your intergalactic adventure here.
Longleat Festival of Light – presents 'The Lion, the Witch and the Wardrobe and treasured tales'
11th November 2023 – 7th January 2024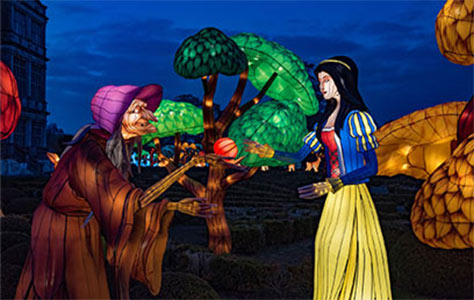 The Festival of Light at Longleat is by far one of the greatest light shows in the UK! A visit will put your family in a magical Christmas story. This year, the winsome theme is 'The Lion, the Witch and the Wardrobe and Other Treasured Tales', exhibiting life-sized lanterns of the iconic characters and acts. As you stroll around the grounds, you'll see scenes from other treasured tales such as Peter Pan, Winnie the Pooh, Cinderella, Peter Pan and more. Buy through Picniq for an exclusive 5% off.
Luxmuralis: Force of Nature Light Show
30th October – 4th November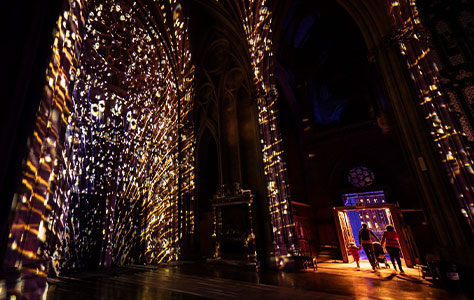 Back by popular demand, the grand walls of Bristol cathedral will be illuminated in an outer worldly glow. This dazzling light show will project the powerful elements onto the cathedral walls, alongside a dynamic soundtrack. Additionally, you'll find a bar on-site to cater to your needs throughout this 40-minute show. More details are here.
Lanterns and Light at Chester Zoo
17 November–31 December 2023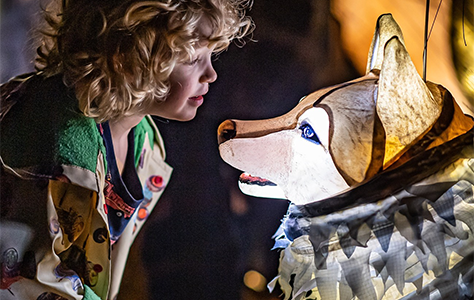 From 17 November to 31 December, Chester Zoo will be lit up at nighttime with a fantastic nighttime lantern show. Across the zoo, there are colour-changing displays of life-sized lantern animals. As you walk around, there is a beautiful Winter Cathedral tunnel of lights to catch a glimpse of Santa and his reindeer.
This is the perfect sparkly trip for the whole family, filling you with festive joy. Discover more here.
Remembrance at the Cenotaph
Sunday the 12th November 2023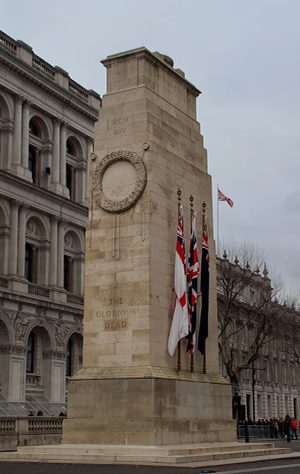 If you want to take the kids on an educational trip, this special event might be for you. At the National Service of Remembrance you'll see history in action. Whilst no tickets are needed to visit on this Remembrance Day, it does get jam-packed. There will be screens to aid in viewing, with the King's Troops in Horse Guard Parade following after the 11 a.m. 2-minute silence. The timings for the day can be found here.
08:00: Whitehall opens to the public. Space will be limited. Please allow time to clear the police security procedures.

09:00: The Royal British Legion (RBL) detachments form up in Horse Guards Parade and Whitehall.

From 10:30: All detachments form up on the Cenotaph.

From 10:50: Participants process out to the Cenotaph.

11:00: National two-minute silence marked by the firing of guns from King's Troop in Horse Guards Parade. The service at the Cenotaph commences.

11:25: Cenotaph service concludes and the RBL detachments disperse past the Cenotaph
Sarum Lights: Illuminating Art, Salisbury
7th – 11th November 2023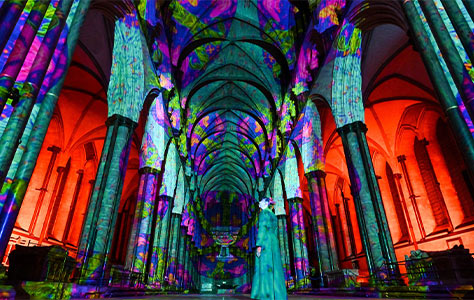 Tremendous projections of art and photography adorn the walls of Salisbury Cathedral. The outside and inside will be lit with Pre-Raphaelite and Impressionist art. The colours will flood across the open spaces, creating a beautiful art light show. The finale will showcase Rossetti, Monet, Van Gogh, Renoir and others!
Even if you're not the biggest art fan, you will enjoy the beautiful projections that are performed in time with music. This show has sold out for the last two years, so booking your tickets in advance is highly recommended.
Christmassy Events
As November comes to a close, many attractions begin to get ready for the fabulous Christmas season. Such as these 5 events:
Epping Ongar Light Fantastic
17th November 2023 – January 7th 2024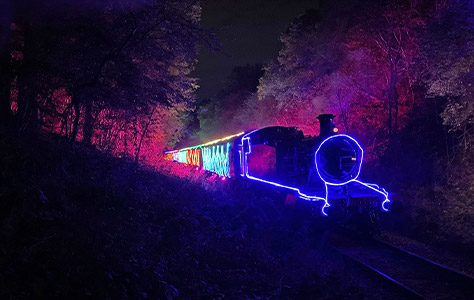 It's back, it's glowing and it's ready to take you on a musical, steam ride through a magical Christmas world. The Epping Ongar Light Fantastic is a train ride, which gives you your own LED wristband that will change colour in time with the onboard festive DJ. This is an amazing family attraction and is bound to be a magical evening. Rides start at 6pm or 8pm, from Friday-Sunday. Book your tickets here.
Legoland at Christmas
25th November 2023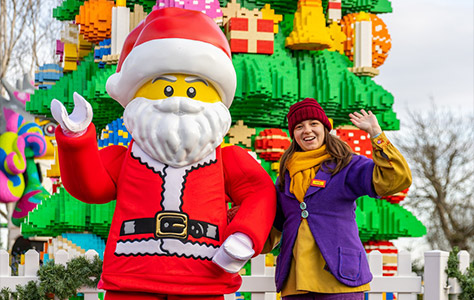 In Legoland you can experience their 'Legoland at Christmas' with lots of selfie spots, a giant DUPLO®  Christmas Tree and all the phenomenal live entertainment you'd expect.
Christmas at the Castle
25th November 2023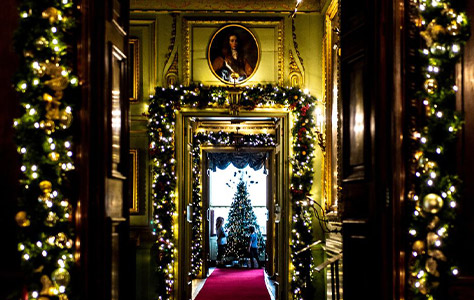 Warwick Castle, from the 25th of November, will begin their 'Christmas at the Castle' filled with many twinkling trees, dazzling decorations and festivity at every turn. This will be one of the most beautiful places to visit, so make sure it's on your list! Save money with Picniq.
Zipmas at Zip World
24th November 2023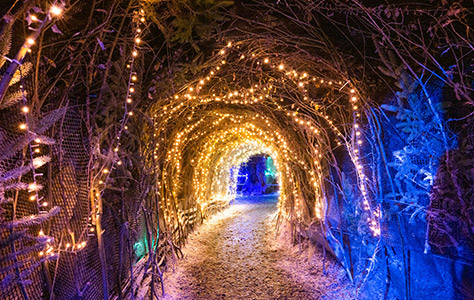 Across into Zip World there's the marvellous 'Zipmas' from the 24th November, where you can experience a magical Christmas Grotto and venture deep underground into lit tunnels to enjoy a mine experience like none other. This is an epic adventure to meet Santa and his elves, with a few cheeky characters along the way. Find your magical ticket here.
Oxford's Christmas Light Festival
17th – 19th November 2023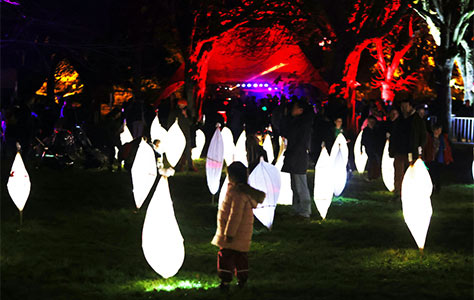 Watch as Oxford city centre transforms for three days of light and sound installations! Alongside the many impressive light installations and displays, there will be a festive market, live music, dances, installations, exhibitions and lots of free activities in venues across the city. One recent addition is the creation of light trails and events within the residential areas of the city. The dates are TBC from Oxford, but more information will follow once it's been announce formally, check here for updates.
Do you know any more fab and free activities? We'd really love to know! Someone else might love it, and really want to go! If you've got ideas, suggestions or reviews, you can shout all about it on whatever channel you choose!
Let's go on a Picniq! Follow us on Facebook, Twitter or tag us on Instagram using #PicniqUK! ❤