Let's go on a  Summer National Trust day out,
Great ideas to get the family out and about,
From picnic spots to bike ride routes and more,
there are many beautiful locations to explore!

Hinton Ampner – Alresford
With a beautifully crafted manor house, set amongst a stunning garden, this is perfect for a wonderful family day out. Stop for afternoon tea in the lovely little tea room. Don't miss the 19th-century pear and apple trees in the walled garden! The grounds offer the perfect location for a picturesque picnic! Find out more.
Mottisfont Abbey & Garden – Romsey
This stunning house and gallery are surrounded by picturesque riverside gardens, the historic house is full of beauty from paintings, photographs and interior design. There is a lovely Wild Play area for kids and great trails to follow making this a special place for a day out with family and friends. Find out more.
Smallhythe Place – Kent
Smallhythe Place is a sixteenth-century building, that was once a Tudor harbour master's house. It was also home to the Victorian actress, Ellen Terry and is now a museum of memorabilia. There are many events, which take place in the Barn Theatre and the cottage garden contains roses, an orchard and a spring garden. Find out more.
Studland Bay – Swanage
Visit this popular beach to take in the beautiful Purbeck coastline with views of Old Harry Rocks and the Isle of Wight. Discover dragons and take the dune trail challenge! There's no shortage of water sports to get involved in, making this the perfect day out for active families! Find out more.

Morden Hall Park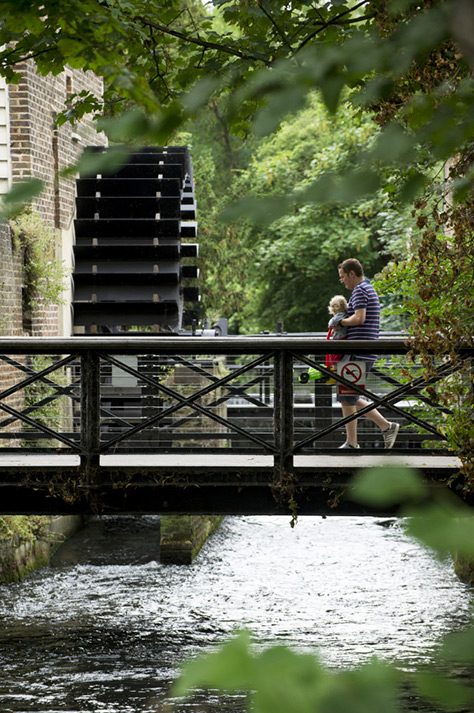 Morden Hall Park offers you and your family that perfect getaway from the hustle & bustle with 125 acres of gorgeous parkland, meadows, wetlands and waterways. There are temporary exhibitions held so you will always find something new to discover. Find out more.
Ham House & Garden
Filled with history and atmosphere, Ham House & Gardens is a great place to bring the family. This 17th century house is located on the banks of the River Thames and has a fabulous collection of textiles, furniture and paintings, some dating back almost 400 years. The garden is set out beautifully and offers a fantastic selection of plants and flowers to discover. You can also follow a family trail that will help you explore the house and there are children's trails to entertain the kids in the gardens. Find out more.
Osterley Park and House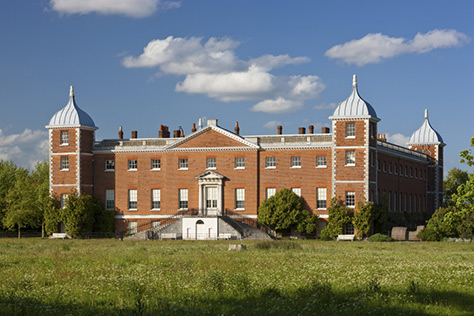 Have fun and get active with friends and family. Try out lots of free sports and activities within the beautiful surroundings of Osterley Park! You can also explore the middle lake on a canoe, test your cycling skills around a portable BMX track and more! Find out more.
Sutton House and Breaker's Yard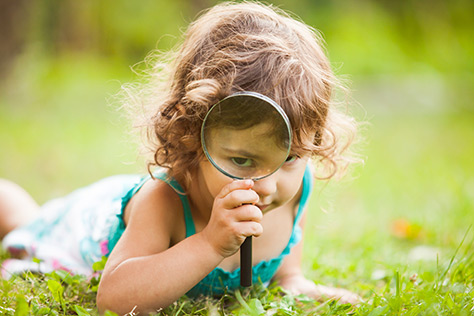 Bring the family here to see this house built in 1535. It retains much of the atmosphere of a Tudor home! See the ornate carved fireplaces and windows. Each room has something for visitors to get their hands on and get a feel for how a prominent Tudor family lived, ate and played. There are action-packed family days held here throughout the year so make sure you check out the website. Find out more.

Newark Park – Wotton under Edge, Gloucestershire
Bring the family here to this secret unspoilt park of South Gloucestershire with views over the Ozleworth valley to the Mendips. The children will love the tracker packs where they will be led around by Percy Peacock on his own activity tour of Newark Park perfect for ages 6 – 12. There is also a wide range of fun garden games to keep all ages entertained. Choose from croquet, giant chess, dominoes and Jenga. Find out more.
Speke Hall – Liverpool
Speke Hall is a Tudor house set on the banks of the River Mersey and is a lovely place to bring the whole family. The house has survived a turbulent 400 years of history, been restored and here you can learn all about it. There are plenty of activities for children and the gardens are perfect for the kids to run around and explore. There is a fantastic maze for them to get lost in too! Find out more.
Cycle routes at Nunnington Hall – Yorkshire
This fun and easy-to-cycle loop route is perfect for all of the family to enjoy! Start at the beautiful manor house Nunnington Hall, nestled within the banks of the River Rye, then head through the North York National Park towards Bransdale.  Find out more.
Matinee Cinema at Sticklebarn – Cumbria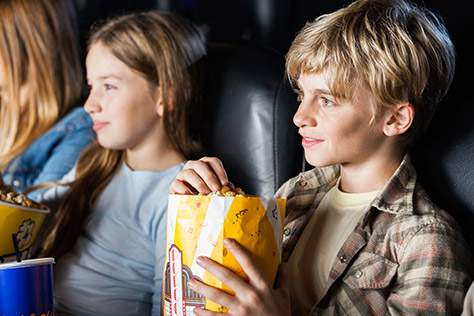 Set amongst a stunning backdrop of the Langdale, the Sticklebarn offers a haven of hearty food, a roaring fire and matinee showings of family favourite films! Find out more.
Dunham Massey – Cheshire
Roll up to the beautiful 18th century house Dunham Chasey for this fun-filled circus event. Don't forget to bring along a picnic to enjoy afterwards! Pop along to the deer park to see if you can spot a herd of fallow deer, visit the historic stable buildings or have a browse in their gift shop filled with unique, locally sourced produce and plants. Find out more.

Attingham Park – Shrewsbury
Built in 1785, this beautiful country house has stunning interiors including the dining room which has been set up in all its glory. Whilst learning all about the house and the contents children can enjoy completing a quiz. There is also a family activity room, outside play areas, walks around the estate and family games for all round fun. Find out more.
Gunby Estate, Hall and Gardens – Spilsbury
In the great hall, there are no ropes around the exhibits so the children can get hands-on. The friendly guides are always there to answer any questions you might have. There are 8 acres of gardens to be explored. Sit down to have a picnic, or the children can let off some steam running around. Numerous family events are organised throughout the years so make sure to check their website for the latest. Find out more.
Canons Ashby – Daventry
This Medieval priory, house and gardens date back to 1790 and are presented as they were back in the time of Sir Henry Dryden, a Victorian antiquary. The house is full of beautiful objects to admire including tapestries and antiques. The children can complete a quiz as they make their way around, its a great little history lesson for them. Find out more.

Culzean Castle and Country Park – Maybole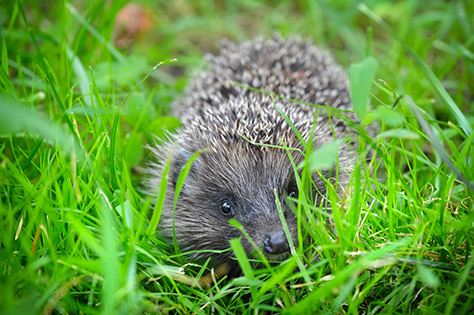 This beautiful castle is set right on the cliff front and surrounded by Culzean Country Park, a 242-hectare estate. There is so much to see and the video, multi-media tour and information cards guide you through the fascinating history of the castle. The children will love trying to spot the Lego figures hidden in every room and there are other activities for them to complete as they make their way around.  Find out more.
Pollok House – Glasgow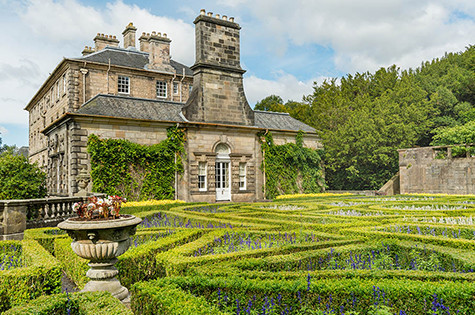 Bring the family here to Scotland's answer to Downton Abbey as it shows what it would have been like living the upstairs/downstairs life in the 1930s. Upstairs there are lavish rooms packed with furniture, furnishings and paintings by famous painters and then you can go downstairs to see the servant's quarters. For the children, there are quizzes to complete where they can be entered into a draw to win prizes! Find out more.
Leith Hall Garden & Estate – Huntly
This beautiful country estate dates back to 1650 and has been altered by the family throughout the years and during World War I was used as a military hospital. There are beautiful gardens to explore and there are many places to have a picnic on a sunny day and there are many trails that the family can explore. Find out more.
Fyvie Castle – Turriff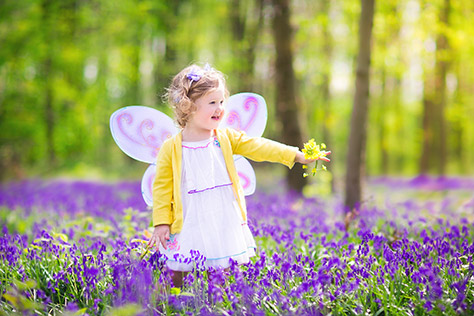 This ancient fairytale- looking castle has bags of charm and dates back to the 13th century. There are beautiful grounds to be explored including a lake, racquet court and bowling alley. Find out more.

Crom – Enniskillen
Located by Upper Lough Erne and surrounded by tranquil islands and woodland, this is sure to be perfect for those seeking a relaxing escape! Hire a boat and take to the waters to take in one of Ireland's most important conservation areas. Find out more.
Giant's Causeway – Bushmills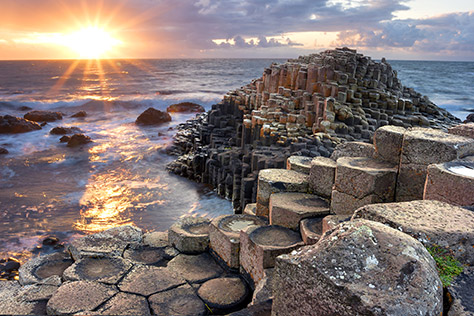 According to legend, this area was once part of a causeway between Ireland and Scotland that was built by a giant. Nowadays the UNESCO World Heritage site consists of over 40,000 basalt columns that look just like stepping stones that lead into the sea creating a very unusual and fascinating landscape. Find out more.
Castle Ward – Downpatrick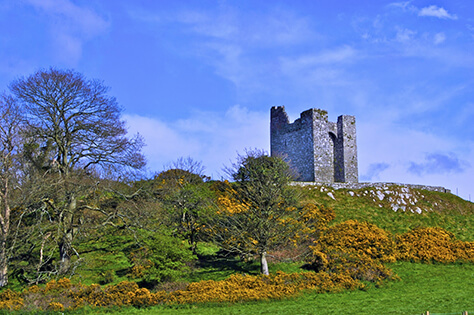 You can step into a world of castles and dragons as you explore the Georgian farmyard and the Lough shore. There's also a super fun outdoor woodland playground and adventure playground that is sure to tire the children out. There are tracker packs that you can take with you when you are exploring with tasks for the children to complete and lots more! Find out more.
Mount Stewart House Garden and Temple of the Winds – Newtownards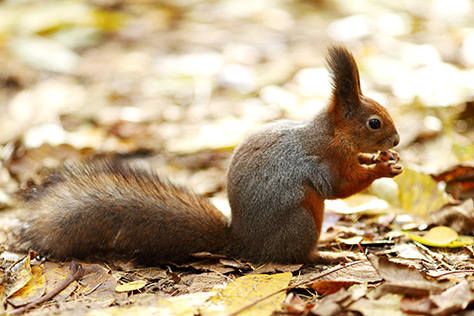 Bring the family to enjoy these stunning unusual gardens that are one of the most unique places in the National Trust's ownership. These formal gardens resemble an Italian villa landscape and the woodland area has numerous plants from all over the world. Find out more.
Springhill – Magherafelt
Bring the family here to explore this pretty 17th century plantation house with its walled gardens and parkland, full of tempting waymarked paths. Learn about 20 generations of Lenox-Conyngham family tales, see the family portraits, furniture and their huge collection of Costumes from the 18th to 20th-century. Find out more.

Dyffryn Gardens – Vale of Glamorgan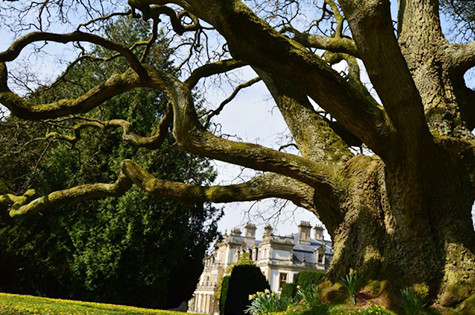 Visit this beautiful Victorian mansion with a stunning Edwardian garden. You can also pay a visit to their glasshouse, statuary collection and arboretum featuring trees from all over the world!  Find out more.
Colby Woodland Garden – Amroth
A secret woodland garden set in a tranquil valley that has a rich industrial history. Bring the family here for lots of outdoor fun; explore the landscape with its streams, woodland and meadows, look for wildlife, cross the log bridge, play on the rope swings, borrow some ducks to race on the stream or use the free pond dipping kits and games for the meadow. Find out more.
Plas Newydd House and Gardens – Bangor
This elegant house, which was redesigned in the 18th century, also has a fascinating military museum. There's also a beautiful spring garden and a vast surrounding woodland to explore. Take in the breathtaking views from the Menai Strait to the mountains of Snowdonia! Find out more.
Tredegar House – Newport
This dramatic 17th century house with beautiful gardens and parkland is a great place to bring the family. The house was the home of the Morgan family for over 500 years. Learn how the family impacted south-east Wales socially, economically and politically and influenced the heritage of the area. There's even a play area that little ones will love! Find out more.
What have you been up to? We'd really love to know! Someone else might love it, and really want to go! If you've got ideas, suggestions or reviews, you can shout all about it on whatever channel you choose!
Let's go on a Picniq! Follow us on Facebook, Twitter or tag us on Instagram using #PicniqUK! ❤