5* rated Fun, educational and…….a bit scary!!Are you ready for the UK's scariest year round family attraction?! (If you're a bit of a wimp, like me or have younger ones, there's even a 'Guardian Angel Tour' which gives you the same experience but is far less scary!)
During a fun actor led tour you will learn about London's turbulent history…..including all the gory bits! It's scary but aimed at ensuring you  have a great time with laughs  along the way too! Bravely walk through the haunted tunnels where you will encounter a number of characters and experience the sights, smells and sounds from London Bridge's past. Bump into the infamous Jack the Ripper or Ben Crouch who might be looking for their next victims.


In the chapel of Thomas Beckett you will discover the realities of medieval life and experience the cramped chaotic streets of London during the horrific Great Fire of London.
Once you have survived the mean streets of London you'll walk through a vortex where you are transported to The London Tombs!  Hold on tight to your loved ones hand and put the bravest first, as you're sure to meet some terrifying characters! If you are scared of spiders, I would be worried, if you're scared of a crazy man with a chainsaw…. I would be really worried! 🙂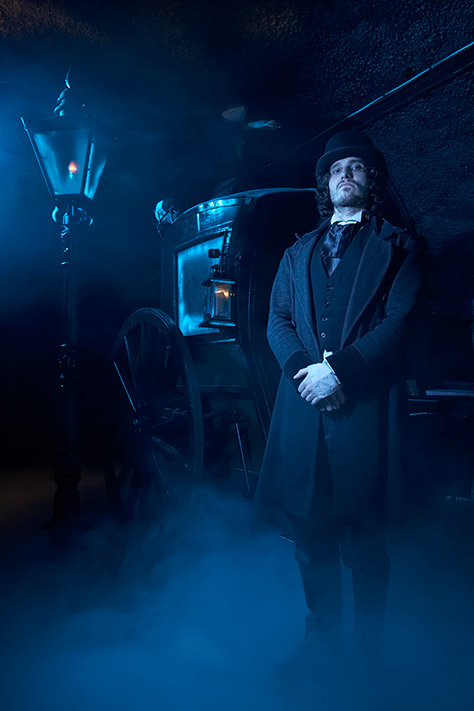 This attraction is not aimed at tiny tots, however, for younger visitors there is a "Guardian Angel" tour. Please ask guides at the entry to the tombs to be put onto the Guardian Angel tour. They will be taken ahead of the rest of the group, get to experience the sights and sounds of the London Tombs but without the mad detainees scaring or chasing them so they can still enjoy the full experience without worrying about being scared!