The Summer holidays are very almost here – and for some they have already started! – so get out and explore these awesome FREE days out taking place all across the UK. Whether you're looking for something local or some inspiration for a Summer break we've got a whole range of great ideas that the whole family can enjoy 🙂
Key:

 Perfect for rainy days.

Perfect for sunny days.

 Golders Hill Park and Zoo – Camden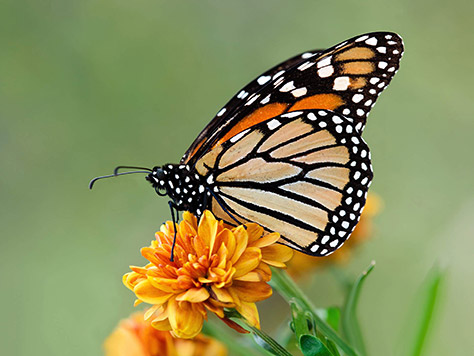 This beautiful park contains lovely plant displays inspired by the Mediterranean, a water garden, a butterfly house and children's play area. Inside the park is a zoo, home to a growing collection of rare and exotic birds and mammals such as laughing kookaburras, ring-tailed lemurs and ring-tailed coatis! Find out more.
Science Museum –  South Kensington
Your little explorers will love this fun and educational museum! With loads of amazing exhibitions ranging from space to technology, there will be something for all of the family to enjoy and marvel at. There's even an interactive garden for kids under 5! Find out more.
 Oasis Children's Venture – Stockwell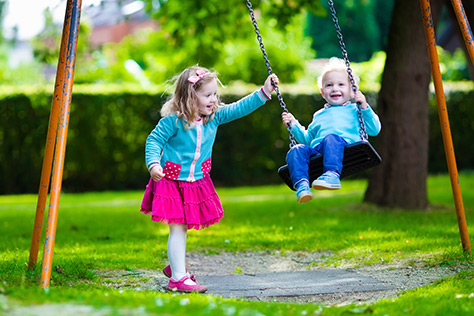 Your little dare devils will love this amazing play park. With zip wires, a sand pit, climbing rock, a football pitch, rope swings, a play frame and a BMX track there's sure to be something for everyone! Find out more.

 Kids Craft at the Castle at Durlston Country Park – Swanage
27th July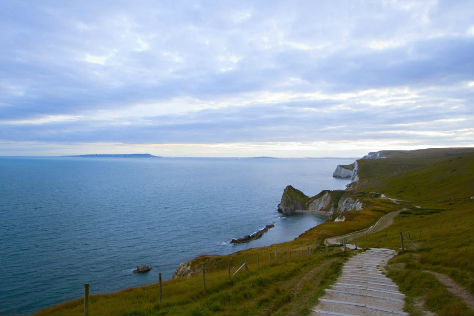 Located on the stunning Jurassic Coast, this is a day out for your outdoorsy mini explorers! See if they can spot some of the 33 species of butterflies, or over 250 birds, 500 wildflowers… and more! There are four different marked walks for all the family to take part in with lots of information posts for curious minds plus on the 27th of July the kids can enjoy some arts and crafts at Durlston Castle. Find out more.
Alice's Tea Party in the New Forest – Dorset and Hampshire
2nd July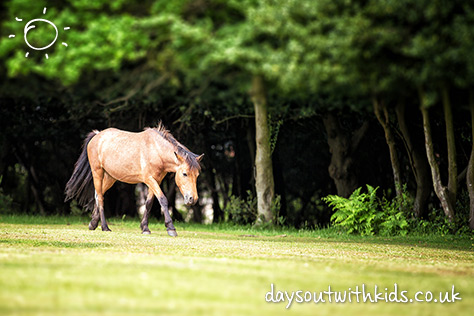 Enjoy an afternoon of fun celebrating Lewis Carroll's Alice in Wonderland with a Mad Hatter's Tea Party. Why not come dressed as your favourite Alice character, drink tea and eat some delicious cakes in the beautiful New Forest. Find out more.
Mini Explorers at Poole Museum – Poole
29th July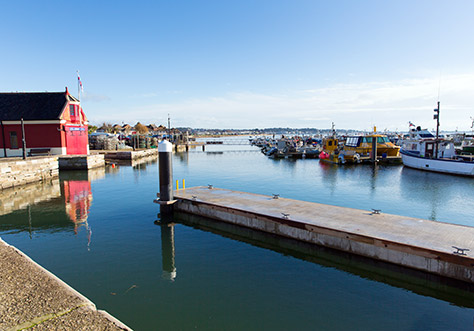 The Mini Explorers are a free story and song-based drop in session. Join their learning team as they take you on a journey across the world to seek treasure! The museum itself is set in a converted warehouse and has loads of local historical facts and artefacts, it's a great day out regardless of the weather and true hidden gem on Poole's high street. Find out more.

Lafrowda Festival – St Just, Penwith
1 – 16 July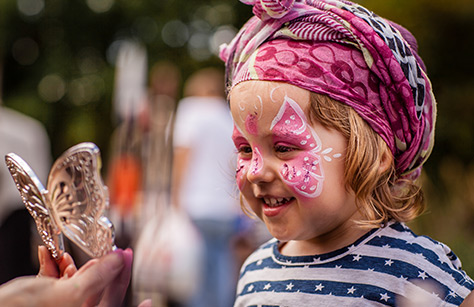 Lafrowda Festival is an annual event celebrating community arts over two weeks. Lots of organisations get involved and there is something happening every day, from music, comedy, drama and dance! There is also Willow giants, two stages of bands, street theatre, stalls and loads of free children's activities! Find out more.
Roskilly's Farm – St Keverne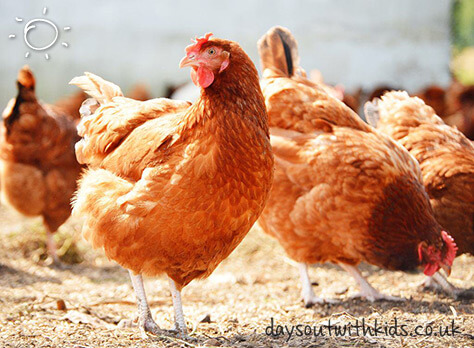 Meet some lovely animals, walk around the beautiful meadows and relax by the ponds. You can even sample some of Roskilly's award winning ice cream, fudge, and yoghurts. Open from 10:00am until 6pm (and later in the Summer holidays!) Find out more.
Teneriffe Farm walk at Lizard Point – Helston
27th July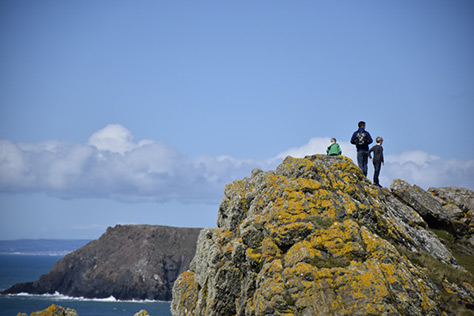 This family friendly walking event covers approximately two miles and is a great ramble around this lovely coastal farm at Predannack. Stroll among the barley and bird fields, meet the cows and learn all about how the wildlife friendly farming helps to take care of its surrounding environment! Walks take place from 10am until 12pm. Find out more.
Hatherleigh Festival at Island Park – Okehampton
25 – 28 July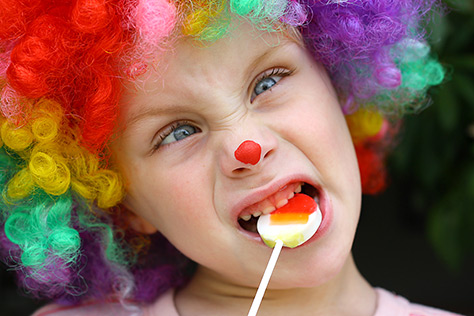 This lovely mid-Devon town festival takes place over three days and includes live music, a skate jam and dance workshops, as well as a craft and art tent, circus skills and skate workshops. Most workshops and activities are free, although a few do have a small charge! Find out more.
 House of Marbles – Bovey Tracey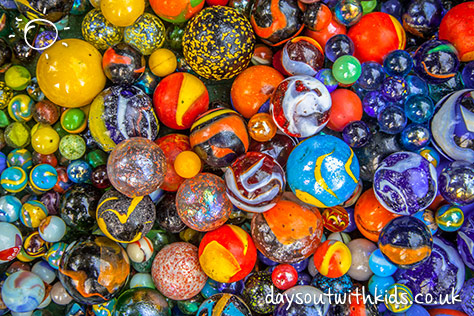 Are you ready to be amazed? See the United Kingdom's largest marble run 'Snooki', pay a visit to the glass making gallery to see highly skilled craftsmen at work and marvel at the many beautiful creations made on site! House of Marbles also includes three amazing museums, such as the Glass and Marble Museum, Games Museum and Pottery Museum. Find out more.
Donkey Sanctuary – Sidmouth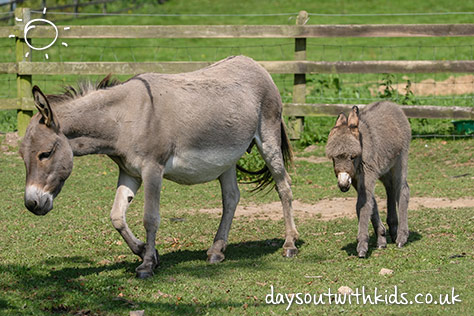 This lovely sanctuary has given a home to lots of friendly rescued donkeys needing a home! There's also lots of fun walking trails for all ages, giving you the chance to enjoy the stunning views of the coast and countryside. Open 9am until dusk. Find out more.
See more days out ideas for Cornwall and Devon

Wales National Airshow – Swansea
2nd – 3rd July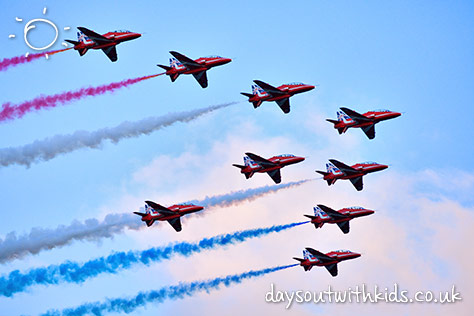 Head to the annual Wales National Airshow where spectacular aircraft will take to the skies over the Swansea Bay. You will get to enjoy the iconic Battle of Britain Memorial Flight, the Typhoon and of course the world famous Red Arrows will be entertaining us with a fascinating display. As well as civilian and military planes and helicopters, there will be loads of attractions on the ground including an interactive military village and all day entertainment. Check the website to see a detailed timetable or purchase a timetable on the day. Find out more.
The Big Cheese Festival – Caerphilly
29th – 31st July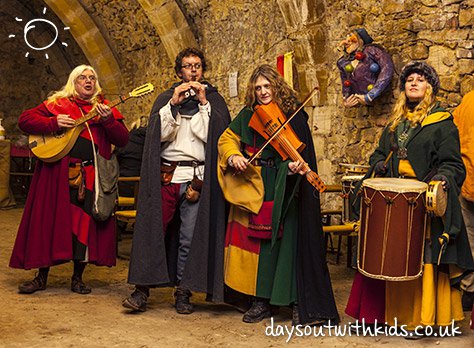 Over this weekend the town of Caerphilly bustles with people of all ages who come to see an extravaganza of music, dance, street entertainers, living history encampments and much, much more. Don't miss the Big Cheese race and the firework finale which is sure to be spectacular! Find out more.
Blaenavon Ironworks – Blaenavon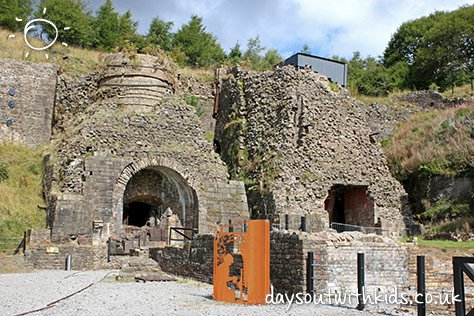 For a great day out bring the family here to learn all about the Iron industry through the exhibitions, interactive features and reconstructions. You can learn about the international significance of the iron industry and the scientific processes involved in the production of iron. You can explore the grounds, walk along the train routes and explore the ruined buildings. Find out more.
New Quay Beach – New Quay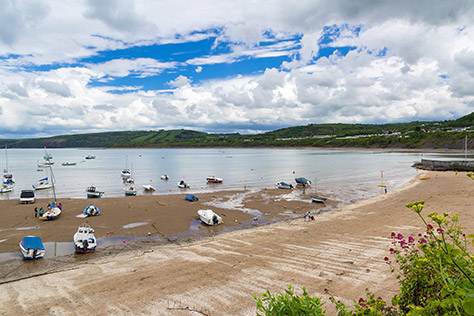 This beach is not only a great spot to perfect those sand castles, but there is also an abundance of wildlife living in the area too! There are frequent sightings of bottlenose dolphins so this beach is definitely a great day out especially with kids as they will enjoy keeping their eyes peeled for dolphins as they play! Find out more.

Animal Tales at Northampton Museum – Northampton
6th June – 4th September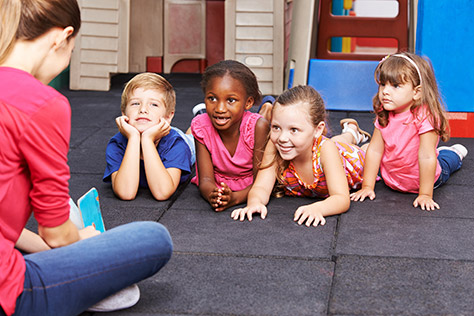 Come along to this family friendly exhibition where the little ones will love learning all about animals, their lives and facts about some of the stories that have been written about them. There will be lots of singing and nursery rhymes for the children too. Find out more.
Open Days and Field of Dreams – Bury St Edmunds
30th – 31st July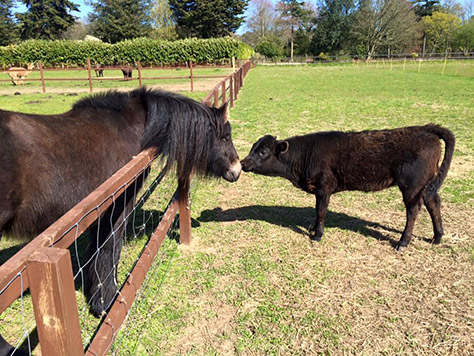 During the last weekend in July, don't miss this fantastic opportunity to experience real life on the farm at an open day! There will be plenty to see and do and you'll get to meet lots of super cute animals, as well as have fun on the bouncy castle! Find out more.
Birmingham Museum & Art Gallery – Birmingham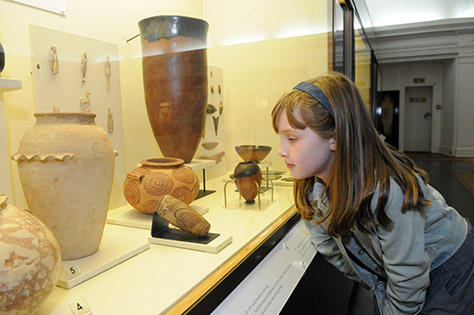 Birmingham Museum & Art Gallery is home to a collection of over 500,000 objects spanning 200,000 years' worth of history from all across the world. The displays include fine art, social history and archaeology. The interactive exhibits appeal to the senses giving you a chance to experience art through touch, sound and light. Find out more.
 West Park – Wolverhampton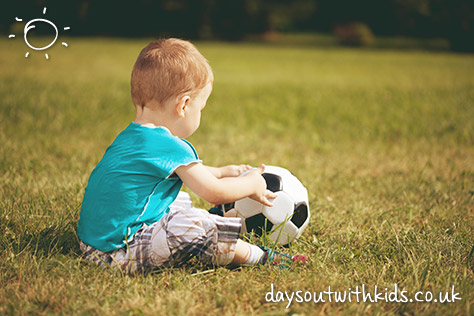 For a relaxing family day out, this Victorian park takes you away from the hustle and bustle of the city. There is a lovely lake to walk around, a children's play area, and tennis courts, plus plenty of spots for a picnic! It's hard to believe that it's just a 10 minute walk from the busy city! Find out more.
Big Weekend Make And Create at The Fitzwilliam Museum – Cambridge
9th July
This museum is a treasure trove of exciting artefacts from ancient Egypt, Greece and Rome, and for one day why not bring the kids along to join in with some creative fun. There will be lots of hands-on things for them to do and they will even learn at the same time! Find out more.
Kingsbury Water Park – Sutton Coldfield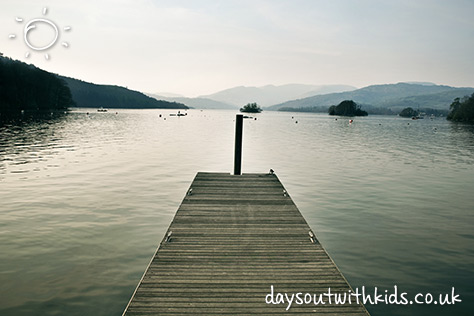 With over 600 acres of Country Park and 15 lakes, little ones will have plenty of space to explore until their hearts content! There's even Broomey Croft Children's Farm on site with lots of lovely animals to make friends with. Why not bring along a picnic to enjoy on their grounds? Find out more.

Eye for Colour Exhibition at The World Museum – Liverpool
28th June – 4th September
Don't miss the new Eye For Colour exhibition at The World Museum which is full to the brim of interactive displays explaining how colour changes the world we live in. Explore how colours are formed and how artists skilfully use colour creatively, how can animals use it to camouflage themselves, whilst other species use colour to stand out! This really is a great, educational and totally family friendly experience! Find out more.
National Football Museum – Manchester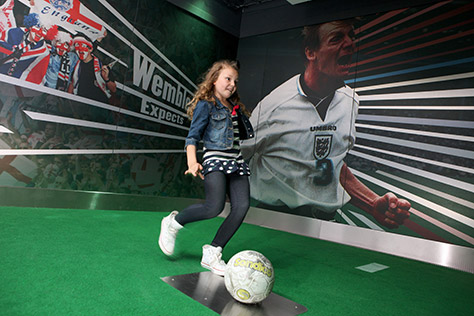 If your little ones are disappointed about England being knocked out of the Euros, then take them to the Football Museum to show them how fantastic England were! Learn all about the history of the beautiful game as you make your way around the interactive exhibitions and large collections of memorabilia which will knock your football socks off! Find out more.
Free Swim Safe Session at Rayriggs Meadow – Windermere
25th July -13th August, ages 7-14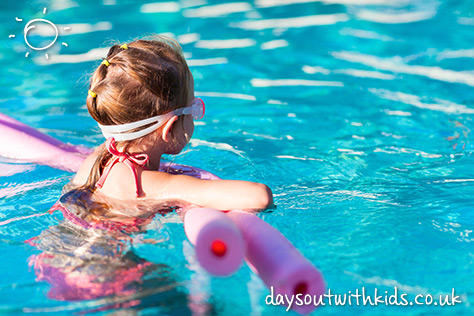 This summer when kids like to spend their time in the water  it's good to know they are safe and by taking part in free beach and water safety lessons they will learn the skills provided by the RNLI that they should  have to swim in open water which is quite different to an indoor pool. Look out for other locations around the country that are offering this session during the summer! Find out more.
Catch The Wind Kite Festival – Morecambe Promenade
16th – 17th July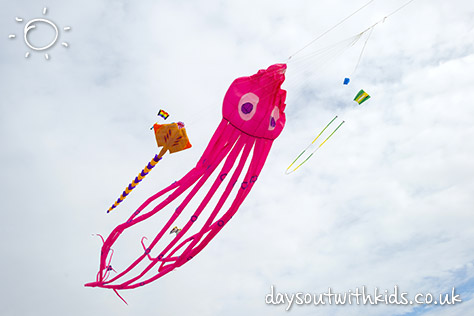 Don't miss the annual kite festival along Morecambe promenade which is a truly spectacular sight!  Of course, there will be lots of music and entertainment thrown in as well and if you're planning on a spot of kite flying yourself then check out our kite flying blog. https://blog.picniq.co.uk/2016/05/lets-go-fly-kite. Find out more.
 Sunderland International Airshow – Marine Walk
22nd – 24th July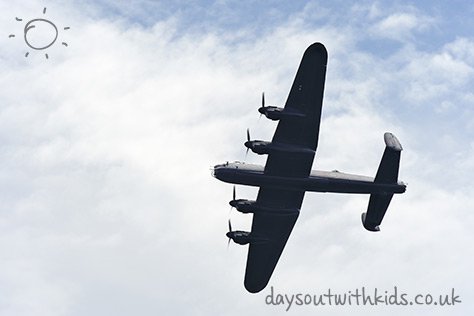 For a memorable family day out, head along to Sunderland airshow which promises to be an action packed few days! Prepare to be thrilled with the aerobatic displays by a range of different planes, exhibition stands and lots of family entertainment in the air and on the ground. You simply should not miss the wonderful Battle of Britain Memorial Flight as well as the magnificent Red Arrows. Find out more.

Aberdour Beach – Fife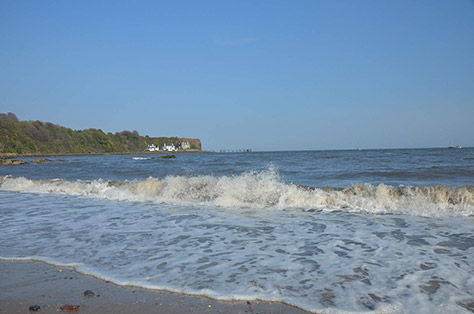 This beautiful stretch of golden sandy beach is popular with families and we can see why! You'll get to admire the islands of Inchmickery and Inchcolm as you stroll along the coastal path to this lovely beach. Find out more.
Helix Park – Falkirk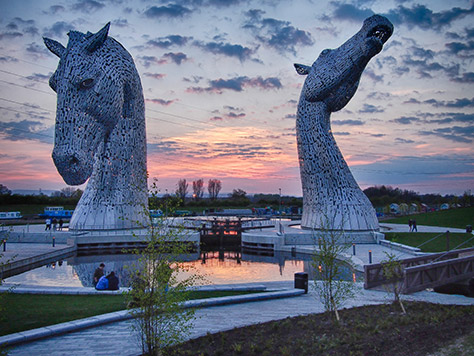 Perfect for burning off some excess energy, this urban park includes a shingle beach and lagoon and plenty to look at! You won't miss The Kelpies, which are the world's largest equine sculptures weighing a whopping 300 tonnes each!!! Find out more.
National Museum of Scotland – Edinburgh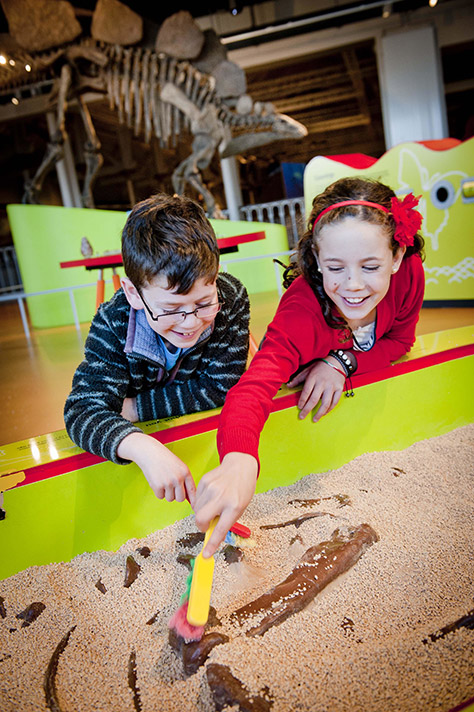 Visit this fantastic museum and you'll be guaranteed to learn about the natural world, art and even technology! During the months of July and August there are some fab workshops to get stuck into which include meeting some historic characters and making celtic accessories! Find out more.
WDC Scottish Dolphin Centre – Spey Bay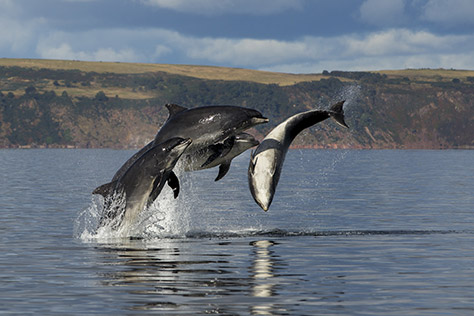 If you want to learn about dolphins and maybe even see some for yourself, then a visit to this centre is a must. It's not only a great place to spot dolphins, but there are also exhibitions, a nature reserve and a range of activities that run throughout the season. Find out more.

The Red Sails Festival – Portstewart
24th – 30th July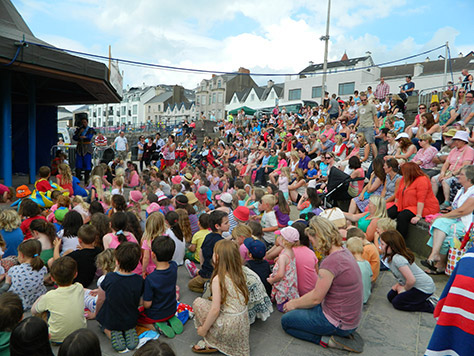 The picturesque seaside town of Portstewart comes alive for the Red Sails Festival every year. A community event with days of live music, Irish dancing, arts and lots more including children's activities such as a Teddy Bear's Picnic. Find out more.
Murlough National Nature Reserve – Dundrum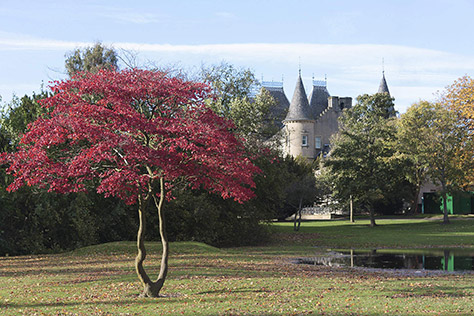 If you fancy of exploration then consider visiting this wonderful nature reserve which is a fantastic area to go walking and bird watching because of its location on the edge of Dundrum Bay and the Mourne Mountains. Follow the paths through the dunes, woodland and heathland, and look out for butterflies and wild flowers as well as stumbling across beautiful beaches. Family events are held in the holidays so make sure that you check out the website for the latest.  Find out more.
Tannaghmore Animal Farm – Craigavon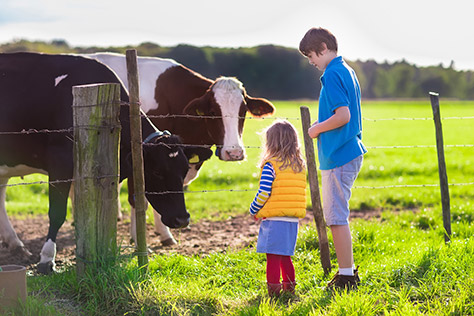 Visit this beautiful farm and explore the area surrounding the Georgian farmhouse. You will find tree and sculpture trails to follow and a range of farmyard animals to meet including rare Irish cattle, saddleback pigs, geese and hen. Find out more.