Across London there are a number of free 'hands on' play areas and playgrounds for children to enjoy. If you're needing places to shelter from the rain there are some indoor options as well as some outside for those dry and bright days. Here are our favourites!
Pattern Pod, Science Museum
Inside the Science Museum you will find the Pattern Pod an area that's especially for 5 – 8 year olds and their parents. There are lots of hands-on exhibits to bring out your child inner scientist as they have to try and predict events that are happening around them. Learning is encouraged through play and exploration and there's even stuff that adults can enjoy.
Click here for more information
The Great Map, National Maritime Museum
At the centre of the National Maritime museum there's The Giant Map a space where you can delve a little deeper into the collections or join in with activities and events. There are a number of fun games for the family to play including building bridges across continents.
Click here for more information
Mudlarks, Museum of London Docklands
Inside the museum of London Docklands you will find the fantastic Mudlarks gallery where there's lots of interactive features for children to enjoy. Split into two different zones with a soft play area for the younger children and interactive features for the older children to help them learn about London's port, river and people.
Click here for more information
Coram's Fields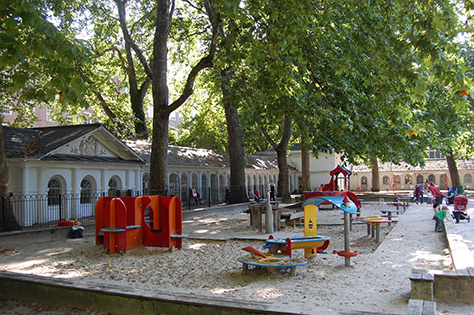 Take the children to this unique seven acre playground and park. The playground has a grassed area for free play and exciting play equipment for all the ages. The large adventure play area has an aerial slide, two fun zip lines and two large sandpits. In the summer there's even a paddling pool!
Click here for more information
Diana Memorial Playground
The children will love this outdoor adventure playground which was built in memorial to the late Diana Princess of Wales and was inspired by the stories of Peter Pan. The centrepiece is a magnificent and fun wooden pirate ship. There's also a sensory trail, teepees, a beach around the ship and a selection of sculptures and toys to keep the children occupied.
Click here for more information 
Hands on Base, Horniman Museum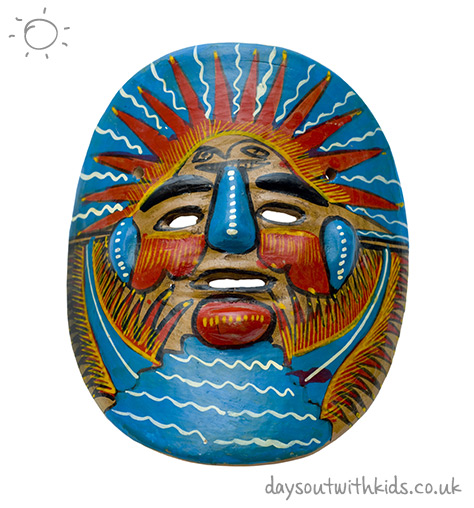 The children can get hands-on in this part of the Horniman Museum. You will discover thousands of fascinating objects from the museum's collection that can be handled, worn and discovered.
Click here for more information
If we have missed anywhere let us know!