Let's go on an adventure for some Autumn fun, 
Parks, Museums… the list has just begun!
There is so much to do and see,
The best part is, all these places are completely free!

Lulworth Cove, Dorset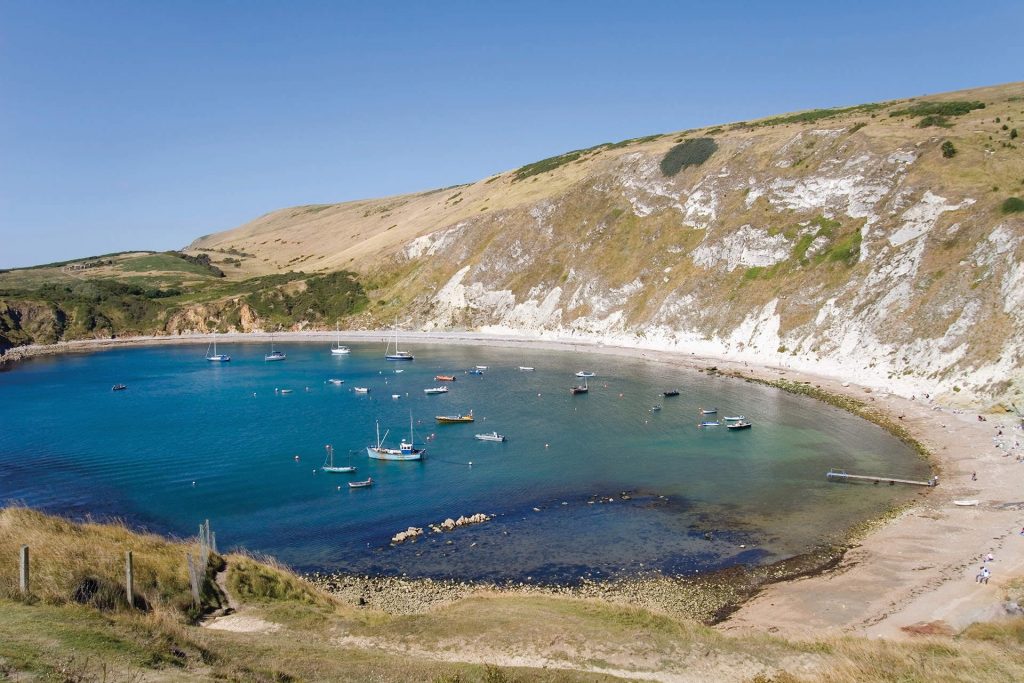 Lulworth Cove in Dorset is a stunning, scallop-shaped cove which was formed approximately 10,000 years ago by the power of water. The coast has excellent caves, natural arches, sea-stacks and high cliffs of almost-vertical chalk for you to explore. Have a fun day out with the best views along the Jurassic Coast! Find out more here!
Badbury Rings, Dorset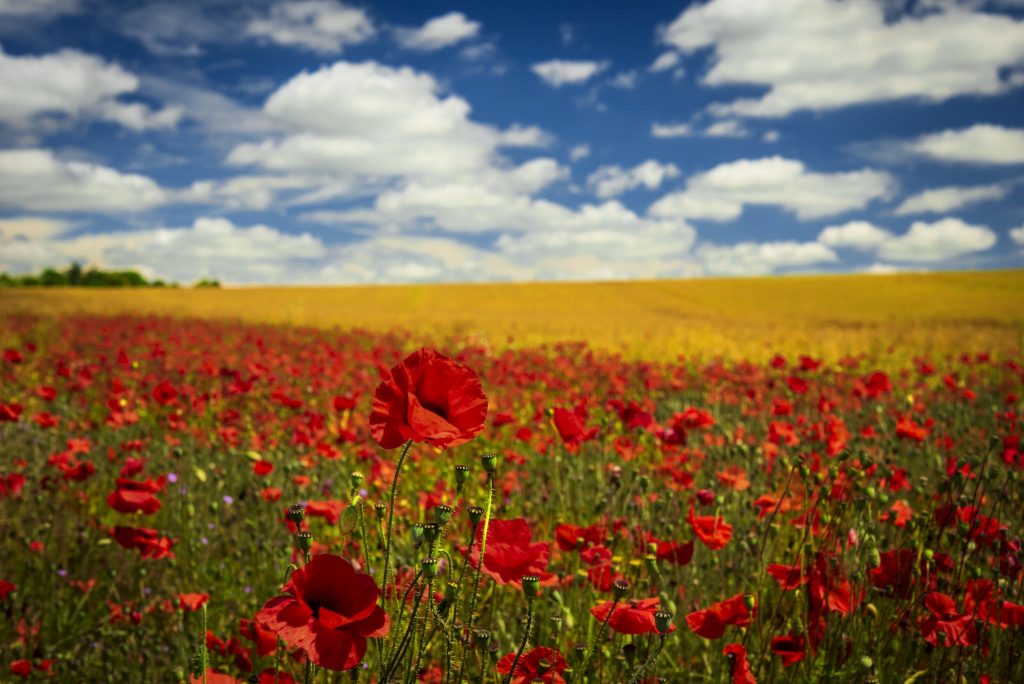 Take the family for some fresh air and a nice walk over the hilly moors of Badbury Rings in East Dorset this Autumn.  The site dates back to 800 BC. It is the perfect place for a dog walk whilst taking in the picturesque scenery! Find out more here!
Glastonbury Tor, Somerset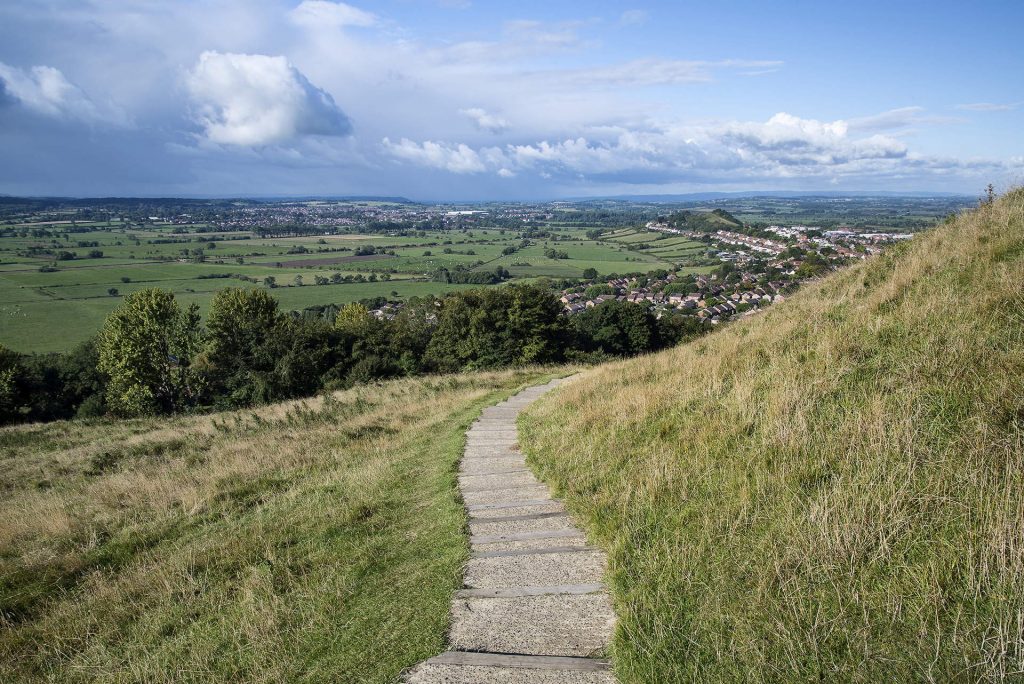 This famous landmark is a great place to take the family for a walk.  – The views from the top of the hill over the surrounding beautiful countryside are definitely worth the trip up! The hill is steeped in history and legend and to this day has the famous 15th century tower still standing. It has a grisly past as Abbot Richard Whiting was executed here in 1549 on the orders of Thomas Cromwell and today it is known as being one of the most spiritual places in the country. Find out more here!
Royal Albert Memorial Museum & Art Gallery, Exeter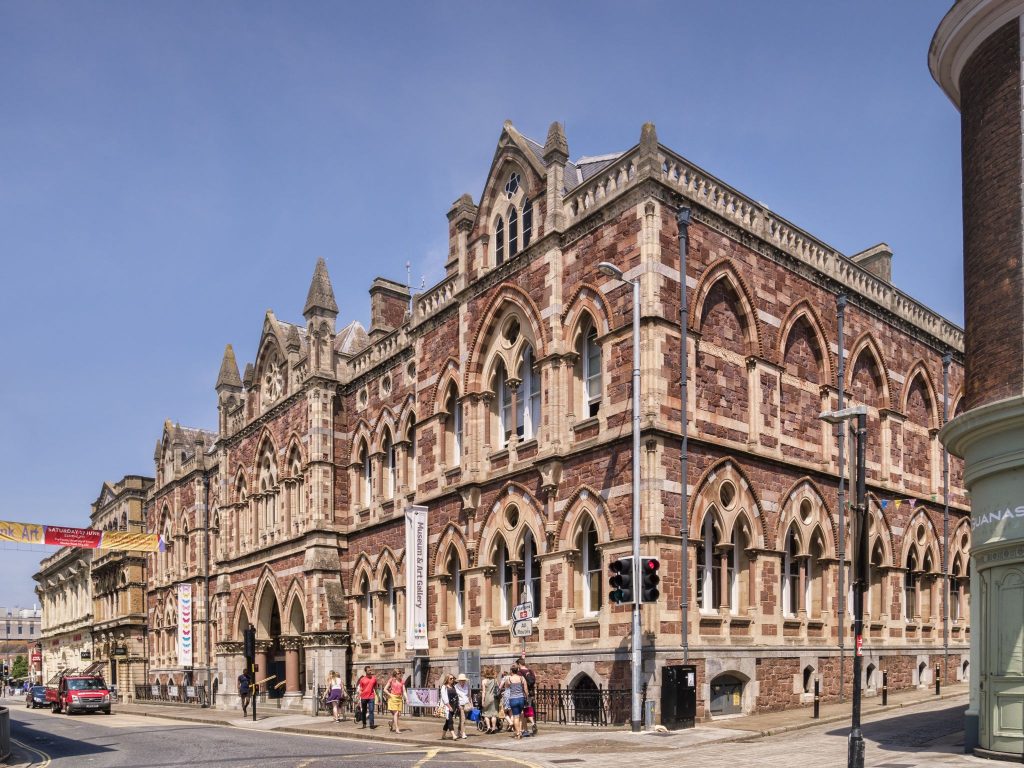 This fantastic regional museum has collections and exhibitions that tell the story of Exeter and Devon from the prehistoric to the present, but also of global exploration and collecting in the 18th and 19th centuries too. There are creatures both great and small including exotic birds, animals and insects. Find out more here!
The Museum of Somerset, Taunton
If you are local to the area or wish to learn about the Somerset story, a visit to this museum is more than worth while! Learn all about the county from prehistoric times to the present day through the large collection of objects, evocative films, sounds and images and the voices of Somerset people past and present. Find out more here!

Titchfield Abbey, Hampshire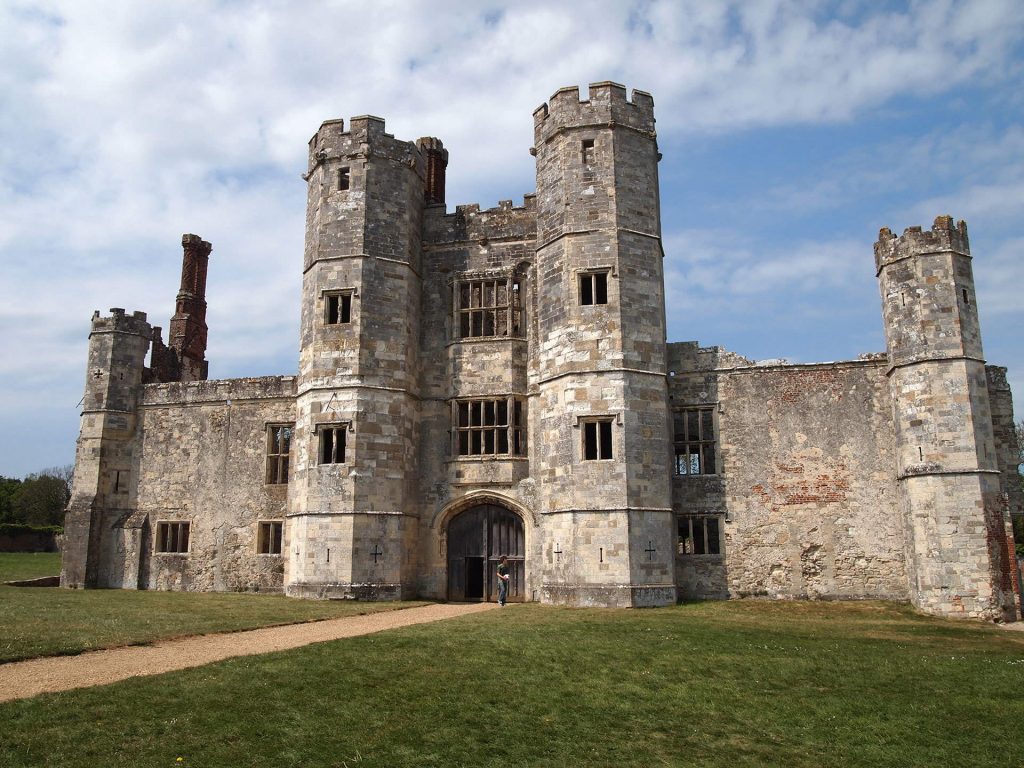 This Tudor Mansion was once a medieval abbey and it is believed that William Shakespeare's plays were sometimes performed here for the first time. It's a great place to visit, soak up the history and let the kids run around and enjoy the nature. Find out more here!
Pitt Rivers Museum, Oxfordshire
The Pitt Rivers Museum is a fascinating place to visit and learn all about anthropology and world archaeology. This atmospheric museum is home to collections from various cultures around the world, including a Tahitian mourner's costume, Hawaiian feather cloaks, hand-woven textiles, masks from Africa, and sculptures from around the world. There are so many wonderful artefacts and items to see and the museum also offers many family based activities and events. Find out more here!
Oxford University Museum of Natural History, Oxfordshire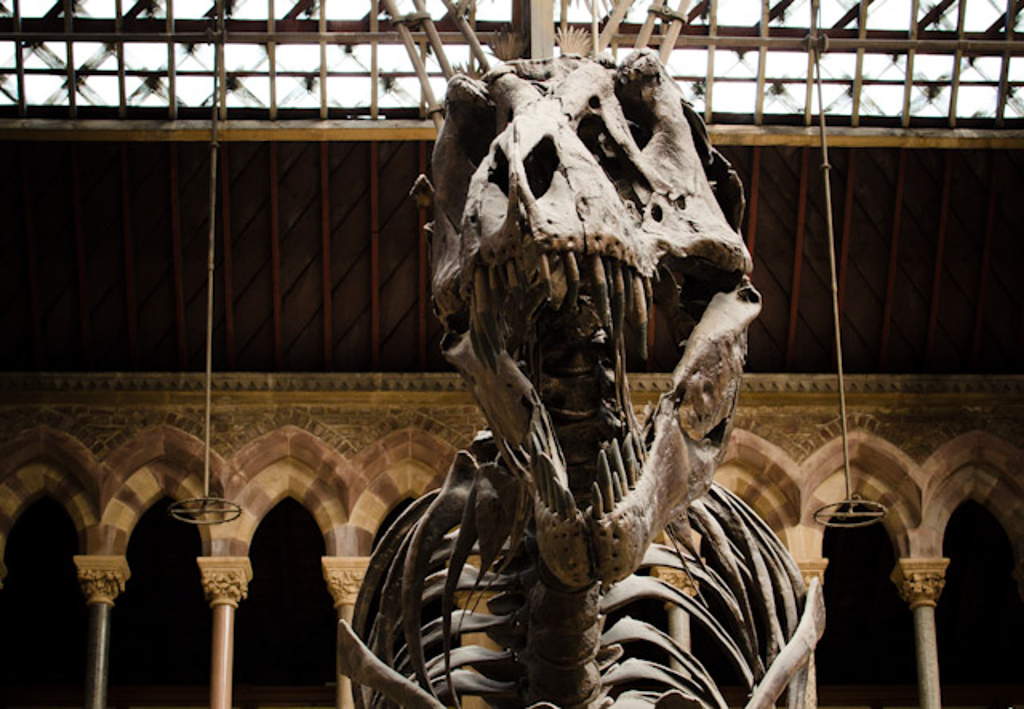 Inside explore amazing scientific collections of geological and zoological specimens. Take your kids along as they will enjoy seeing the famous 'Oxford Dinosaurs', the dodo and over 150,000 specimens of zoological species, some of which are now extinct! The museum is very family friendly and throughout the year they have many events and activities for families. By the welcome desk you will find a 'Family Trolley' with trails for you to follow and pencils and paper for sketching. Find out more here!
Rye Harbour, East Sussex
Rye Harbour is one of the largest wildlife sites in England and has more then 4,300 species of plants and animals for you to look out for. Enjoy a family walk in the Harbour and follow their excellent walk routes to take in all the beautiful nature around you! Find out more here!
 RSPB Blean Woods, Kent
This is a perfect place to enjoy a lovely family walk outdoors in beautiful woodland. Choose from one of five trails that are up to 8 miles long and see if your little ones can spot pretty butterflies, dragonflies and hear the call of woodpeckers and nightingales along the way. Find out more here!

Borough Market, London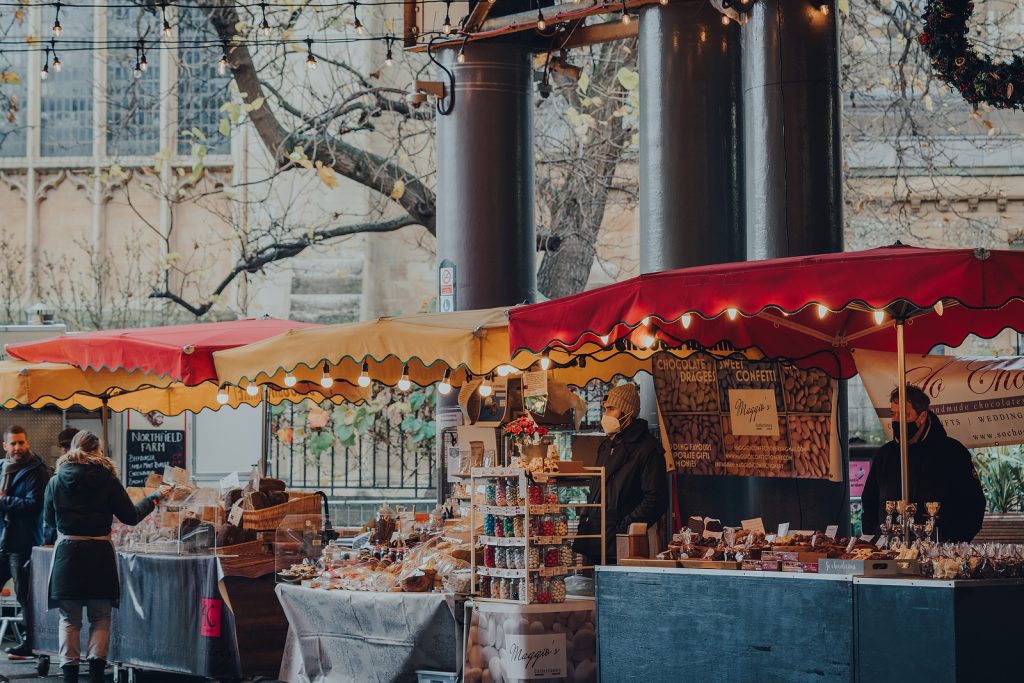 Head to Borough Market to find yourself a tasty treat! Explore the many different stools with a wide range of fresh foods on offer from fish and meats to freshly baked bread and sweet treats. Find out more here!
God's Own Junk Yard, London
Visit God's Own Junk Yard to see the neon wonderland of lights. This shop is home to vintage neon lights which is hidden in a warehouse. With a wide range of lights to see, take the kids and pick out your favourites. Find out more here!

Museum of Science and Industry, Manchester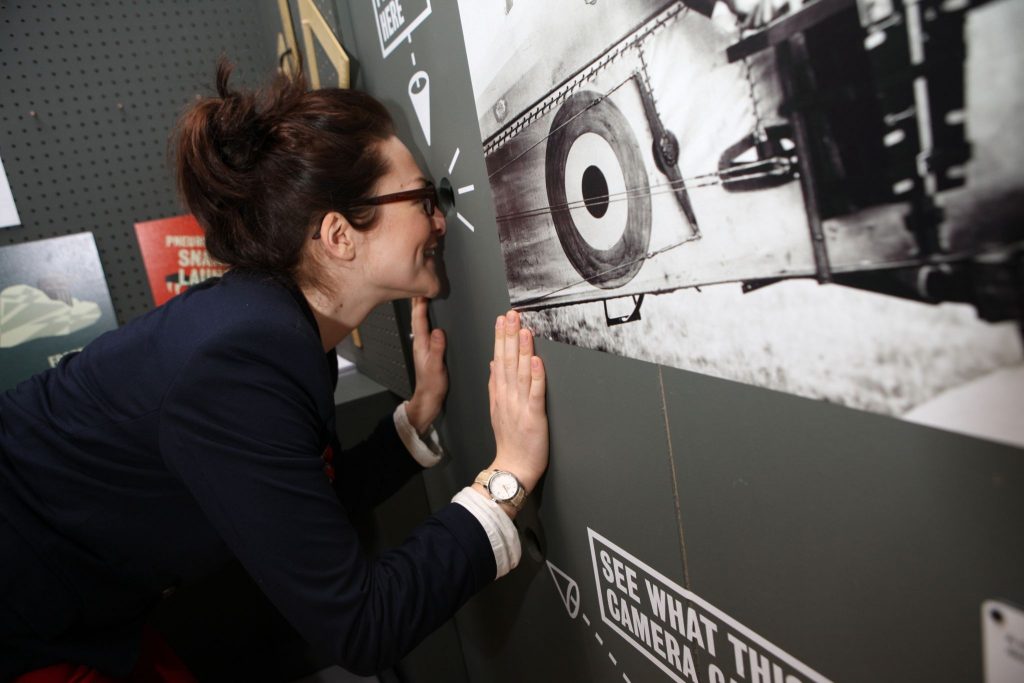 The Museum of Science and Industry is a family-friendly museum with 250 years worth of innovations that changed the world. It aims to inspire its visitors by bringing science to life. You can learn about the Industrial Revolution, the first computers, historical buildings, and see the oldest surviving passenger railway station – there is something for everyone. Find out more here!
The World Museum, Liverpool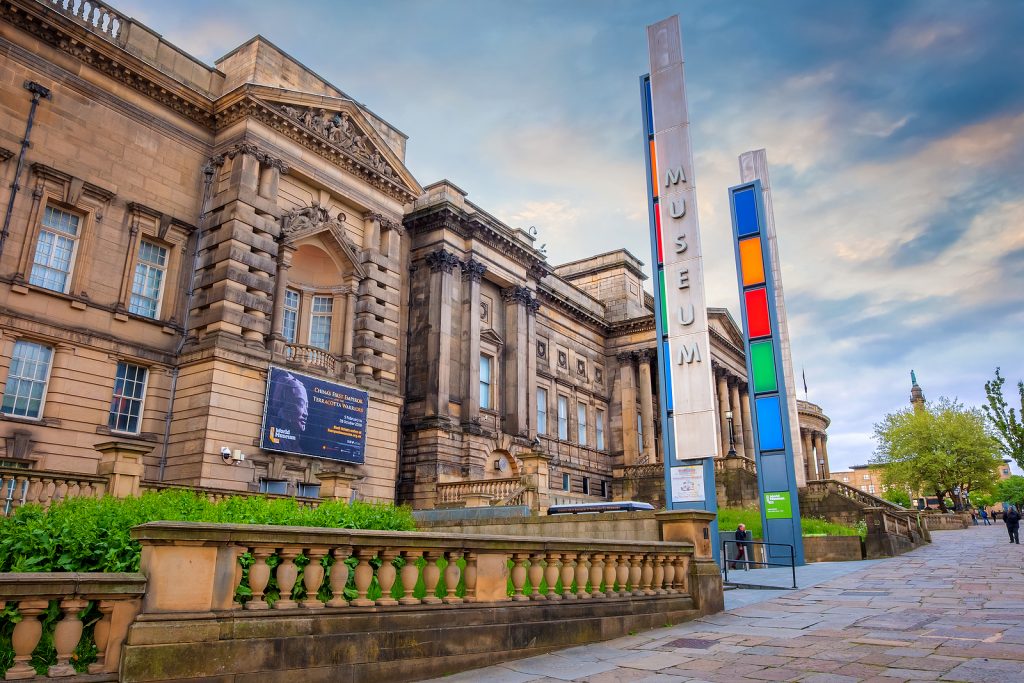 The World museum has world-class shows and displays, from the Planetarium and Aquarium to the fascinating Natural History Centre. We have listed some of the exhibits in separate listings on our website. You will find lots of exciting objects including Egyptian mummies, Samurai armour, casts of dinosaur bones, meteorites and many more treasures. Find out more here!
Comedy Carpet, Blackpool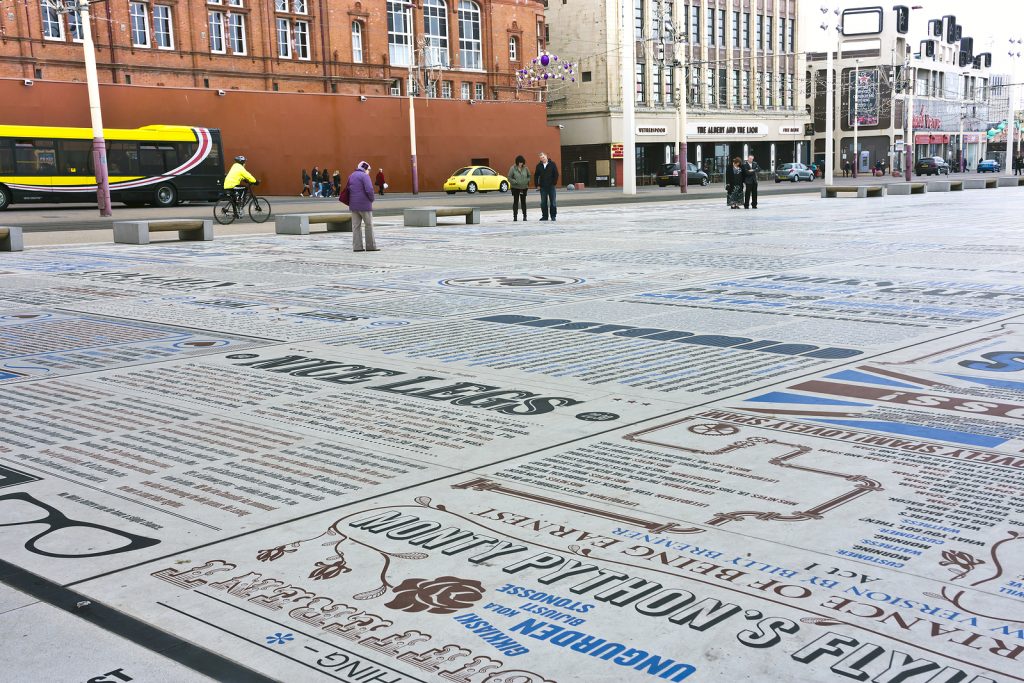 Visit Blackpool Tower to see the Comedy Carpet art work which contains over 160,000 letters embedded into the concrete from more than 1,000 comedians and writers. See if you can spot any famous quotes and guess who they were said by. Find out more here!
Pets Corner at Jesmond Dene, Newcastle Upon Tyne
You will find this animal centre in the middle of Jesmond Dene. The family can enjoy meeting a range of adorable animals of all shapes and sizes including alpacas, pot-bellied pigs, goats and sheep alongside rabbits and tropical birds. There is a play area for the children to let off some steam and next door there is a visitor centre. Find out more here!

Coombe Country Park, Coventry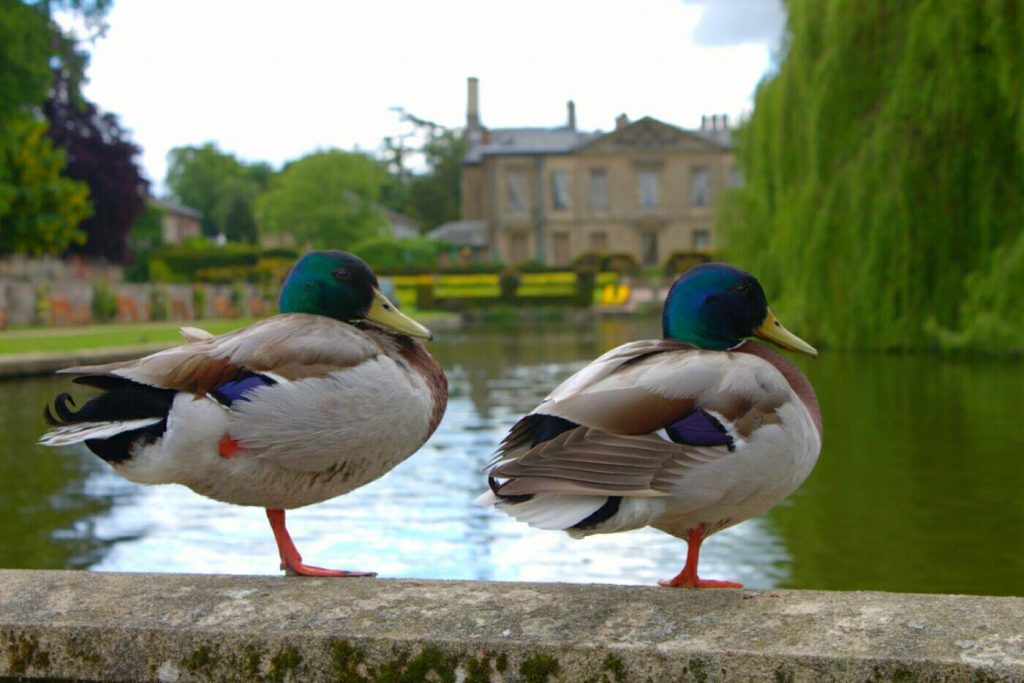 Covering 500 acres, Coombe Country Park is a great day out for the whole family. It boasts some stunning gardens, wonderful woodland and is the perfect place for a relaxing family stroll. There are regular events happening and there is always something educational and fun for the kids too. Find out more here!
Lapworth Museum, Birmingham
As one of the oldest geological museums in the UK, Lapworth situated within Birmingham University, is home to some fascinating fossils including beautifully preserved fish, dragonflies, crabs and more. the collections provide an intriguing insight to the development of the Earth over time. Find out more here!
Abington Park, Northampton
This popular family park has plenty to keep you and the kids entertained. Why not visit the Abington Park Museum for a little history lesson. The park also offers lots of sports facilities, a play area, fitness trail and two lakes. A highlight of the park are the remains of a medieval village with some buildings still surviving over seven centuries. Find out more here!
Worcester City Art Gallery & Museum, Worcestershire
This vibrant museum has a unique changing programme of exhibitions to interest the family. There is a wonderful historic picture collection and a fascinating selection of objects ranging from a 19th century chemist's shop to the Regimental Museum. The children will especially enjoy the Activity Space where there are all the materials they need to create their very own masterpiece. They have many family events planned throughout the year, therefore we recommended visiting their website for the latest or you can find out more here too. 

Margam Country Park, Port Talbot
This is a beautiful place to spend time exploring the amazing countryside with family. Kids can go wild in the adventure playground and it is also home to Go Ape the high wire adventure. Visit the narrow gauge railway and follow the farm trail and see a fine selection of farm animals. Within the Orangery Gardens lies the Fairytale Village especially- for kids aged 10 and under. Throughout the year the park hosts a wide variety of different types of events, many of which are aimed for families so check out their website. Find out more here!
Snowdonia National Park, Snowdonia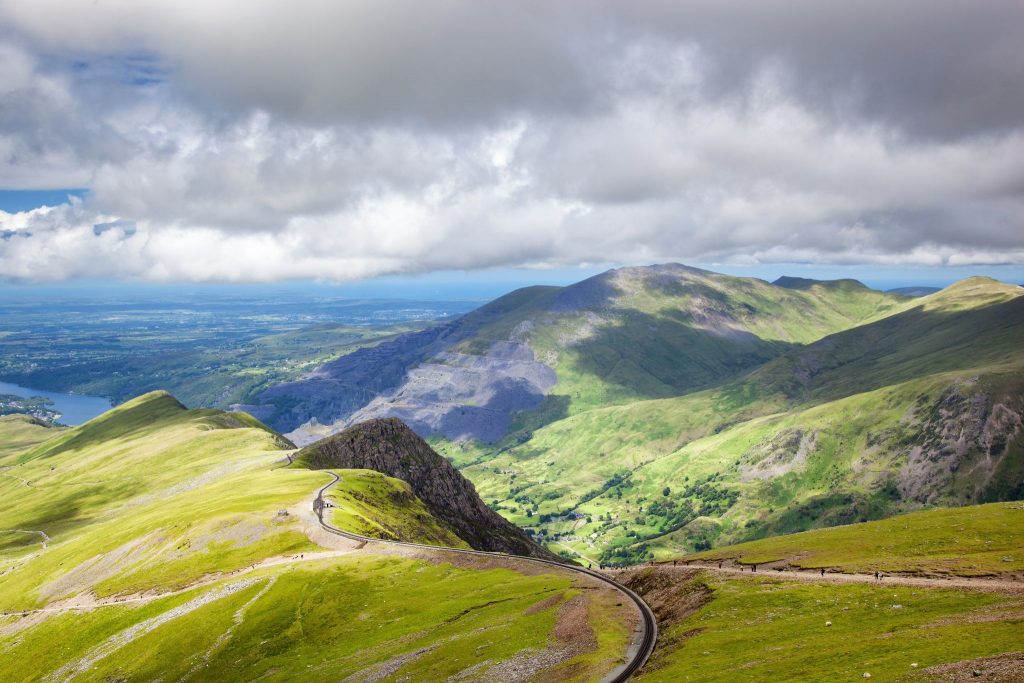 With 823 square miles of beautiful landscape, Snowdonia is the largest National park in Wales. If you are looking to take your family on a day trip here, there is so much to do with the family fun list being endless! With walking, cycling, fishing, golf, and many watersports available to get involved with. There are many towns in this National Park to visit also, so enjoy shopping and grabbing a bite to eat at a yummy cafe or restaurant. Find out more here!
National Museum Cardiff, Cardiff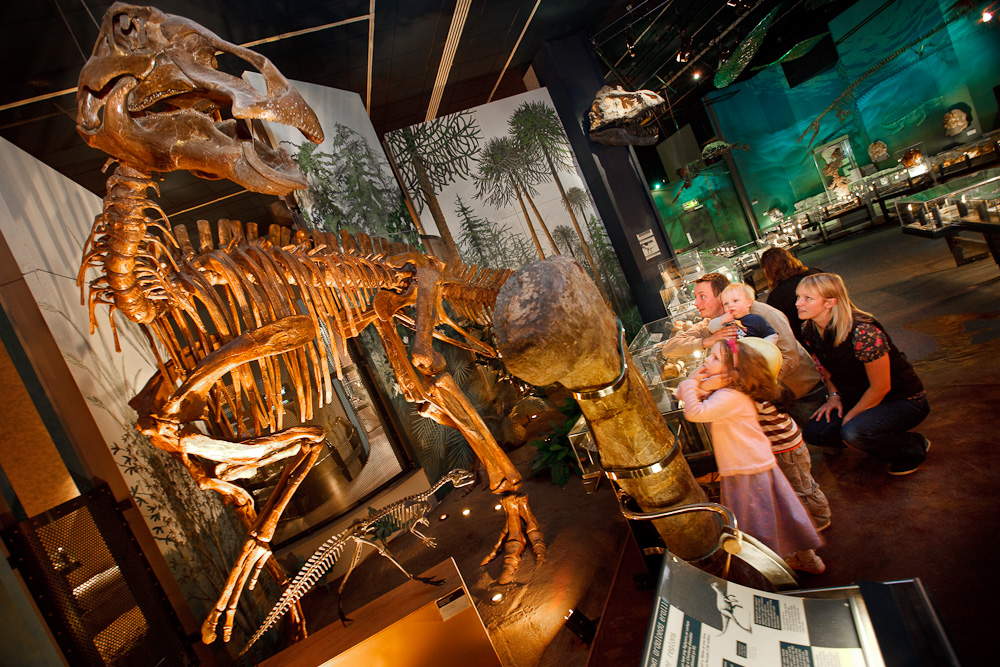 With a busy programme of exhibitions and events, there is something to amaze everyone (whatever your interest) at The National Museum Cardiff! Admission is totally free, however a small donation to the Museum is encouraged in order to for them to continue the amazing exhibitions they provide. Find out more here!

Pentland Hills, West Linton
If you fancy getting out for a short or long family walk in Scotland, then Pentland Hills is the perfect place to go! The Pentlands covers 50 sqm miles of hills and nine reservoir and with a variety  of walks in the Pentlands, all of which showcase the beautiful Scottish views, finding the perfect walk for your family has never been easier! Find out more here. 
National Museum of Scotland, Edinburgh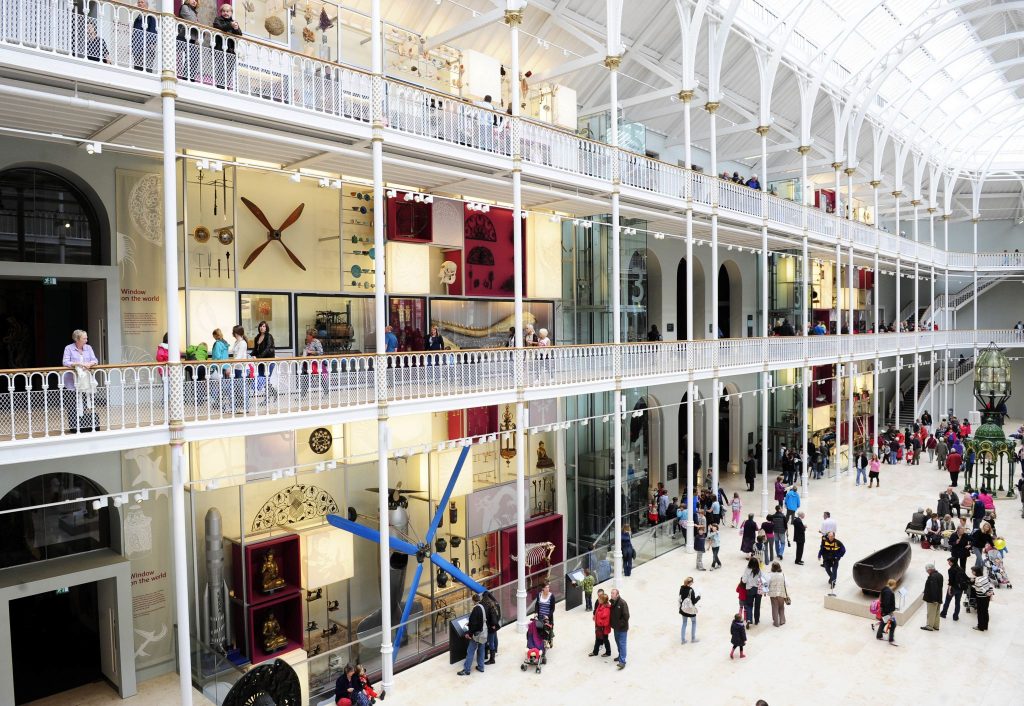 Explore the diversity of the natural world, world cultures, science and technology, art, design and fashion, and Scottish history, all under one roof. The National Museum of Scotland also regularly hosts interesting events and exhibitions too, so be sure to check out if anything additional is happening on the museum on your chosen visit date! Find out more here! 
Calanais Standing Stones, Isle of Lewis
Calanais Standing Stones was formed over 5,000 years ago and has always been questioned to how and why they are standing up! Go and have a visit to see the Standing Stones in person and see if you can work out why you think they are standing up! It really is a great walk among the megaliths at one of Scotland's most magnificent and best preserved Neolithic monuments. Find out more here. 
RSPB Loch of Strathbeg, Aberdeen
This is Britain's largest dune loch and home to many birds that visit at different times of the year. A large amount of pink-footed geese arrive in the winter and in the spring and summer you will see wading birds and their young and even an otter if you are really lucky! There are reserve trails to follow and if you pick up a wildlife explorer backpack from the visitor centre it will be packed with bug jars, binoculars and guide books for the kids to have fun with. Look out for family events held at the centre throughout the year too. Find out more here. 
The McManus Art Gallery and Museum, Dundee Scotland
Visit The McManus: Dundee's Art Gallery and Museum that has 8 galleries to explore and lots of history, art and facts about the environment to learn about! With extra exhibitions happening throughout the year, there is something for everyone to see. Find out more here!
What have you been up to? We'd really love to know! Someone else might love it, and really want to go! If you've got ideas, suggestions or reviews, you can shout all about it on whatever channel you choose!
Lets go on a Picniq! Follow us on Facebook, Twitter or tag us on Instagram using #PicniqUK! ❤